STONEPANEL™ contribution to LEED certification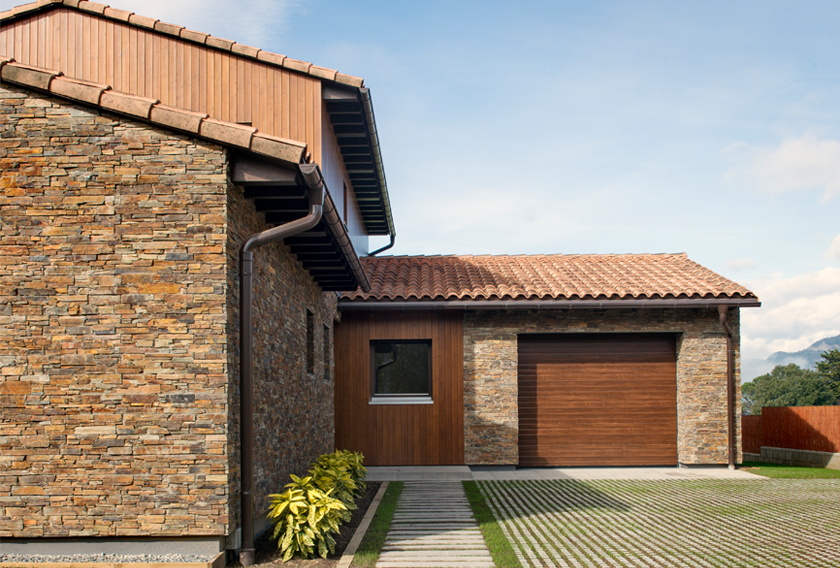 Our STONEPANEL™ natural stone pre-mounted panel system can contribute 26 points to achieve LEED (Leadership in Energy and Environmental Design) certification, the most widely used green building rating system in the world.
STONEPANEL™ CAN CONTRIBUTE 26 POINTS TO LEED CERTIFICATION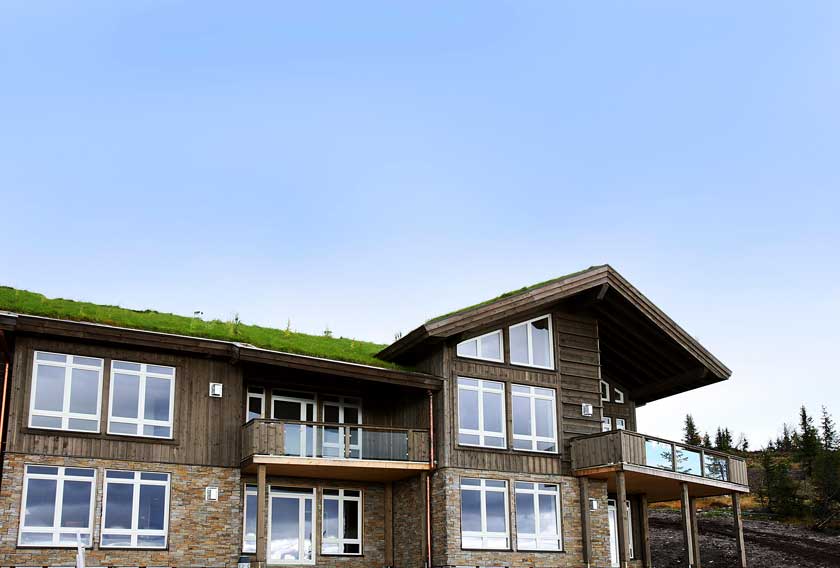 LEED certification is set up as a series of credit points that are given for a range of optional improvements. There is a total of 110 possible points a building can receive, according to sustainable construction strategies.
Depending on the number of specific points, the project may have different certifications. From the most basic (Certified, from 40 to 49 points) to the most efficient (Platinum, with 80 or more points earned), through intermediate ones such as Silver from 50 to 59 points or Gold, from 60 to 79.
STONEPANEL™ is a system of pre-assembled natural stone panels that can contribute up to 26 points to LEED certification of green building. If you use this constructive solution in a project, you could get a quarter of points to qualify for the highest level of this type of evaluation. The LEED categories in which STONEPANEL™ contributes most are Energy and Atmosphere, Indoor Environmental Quality, Materials, and resources, as well as Sustainable Sites.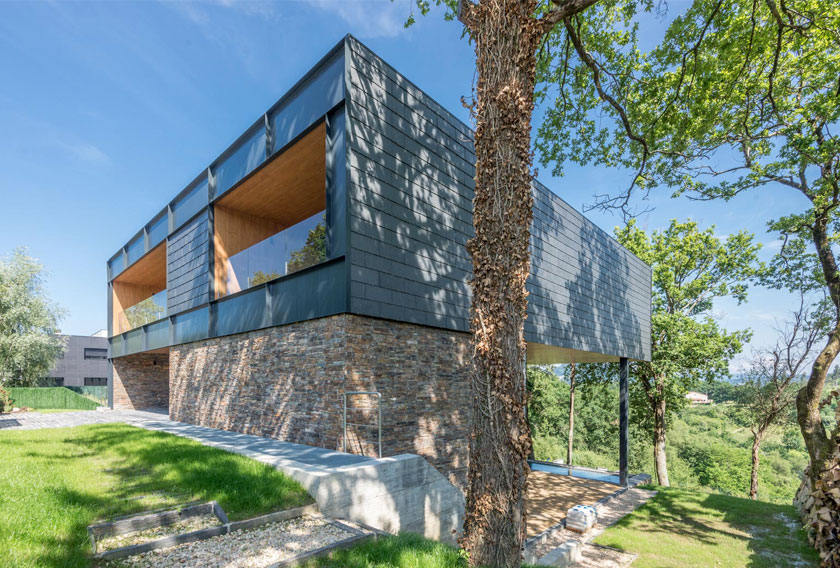 1. ENERGY AND ATMOSPHERE
This LEED category approaches energy from a holistic perspective, addressing energy use reduction, energy-efficient design strategies, and renewable energy sources. STONEPANEL™ improves the thermal inertia of the home, reducing the energy consumption in heating and air conditioning and increasing the interior thermal comfort.
2. INDOOR ENVIRONMENTAL QUALITY
The Indoor Environmental Quality (EQ) category rewards decisions made by project teams about indoor air quality, thermal and visual comfort, and occupants' satisfaction.
STONEPANEL™ has been certified according to the EN ISO 16000 Indoor Air standard, obtaining the best possible classification: A +. This means that this natural stone product does not emit volatile organic compounds.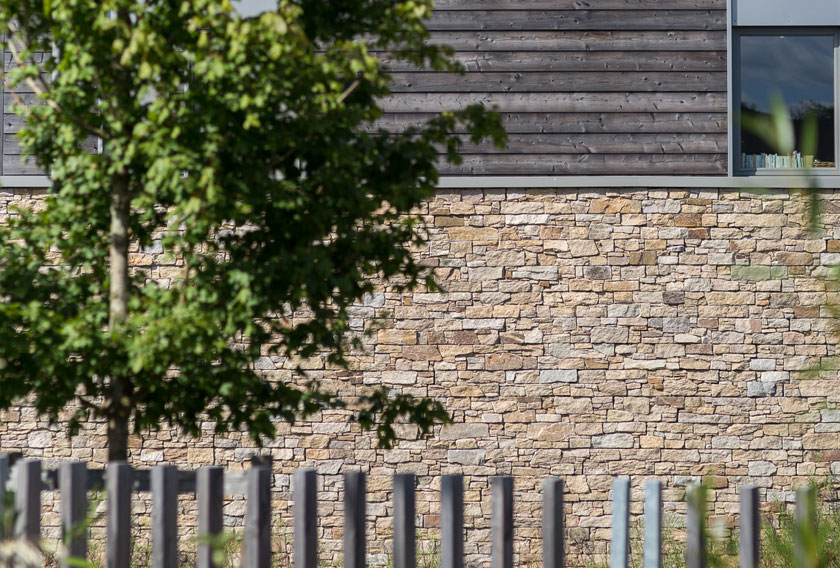 3. SUSTAINABLE SITES
The LEED category of Sustainable Sites rewards decisions about the environment surrounding the building, with credits that emphasize the vital relationships among buildings, ecosystems, and ecosystem services. It focuses on restoring project site elements, integrating the site with local and regional ecosystems, and preserving the biodiversity that natural systems rely on
STONEPANEL™ enhances the thermal comfort in indoor and outdoor spaces, avoiding the destruction of ecosystems.
4. MATERIALS AND RESOURCES
This LEED category focuses on minimizing the embodied energy and other impacts associated with the extraction, processing, transport, maintenance, and disposal of building materials.
STONEPANEL™ contributes to this LEED category because natural stone  pieces used in each panel are 100% recycled. They come from the remains of the stone cutting process. This reduces the damage of extraction and processing of the product as well as the amount of waste generated during its production.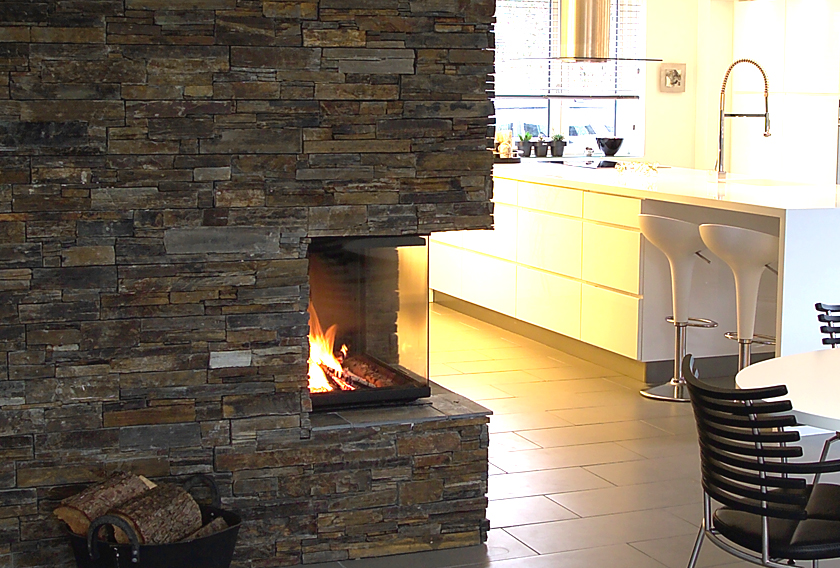 WHAT IS LEED CERTIFICATION?
Created in 1993 by the US Green Building Council of the United States, LEED certification is a green building rating system. Available for virtually all building project types, from new construction to interior fit-outs and operation & maintenance, LEED provides a framework that project teams can apply to create healthy, highly efficient, and cost-saving green buildings.
The evaluation is carried out according to a system of points that values ​​a building according to 6 criteria: materials and resources, water efficiency, energy and atmosphere, sustainable sites, indoor environmental quality and innovation in the design process.
Do you need more info? Visit CUPA STONE website!