Retaining walls and natural stone: 3 ideas for your garden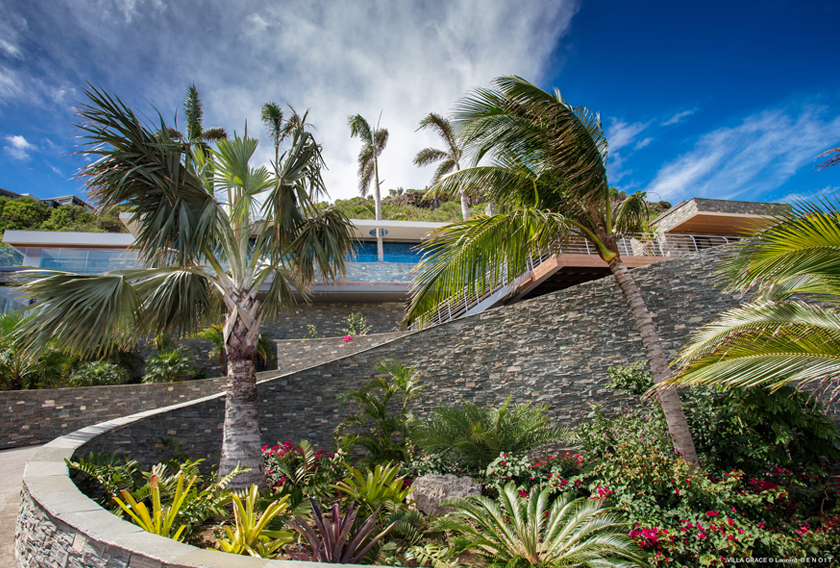 Retaining walls are a structure that holds soil behind it. Natural stone is one of the most used material to create retaining walls. A stone retaining wall will add value, character and appeal to your home. Let's have a look at some great ideas for your garden!
1. STONE CLADDING FOR RETAINING WALLS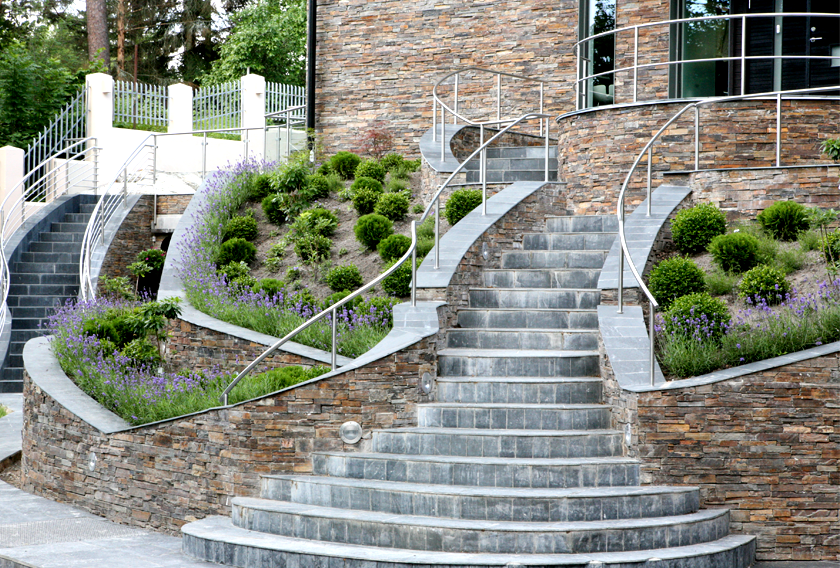 Natural stone cladding can be used for creating a retaining wall. This type of structure is recommended for building a strong and stable soil mass. Natural stone creates beautiful retaining walls in gardens and front yards with uneven ground. These structures are rigid and do not move with climate changes, earthquakes and other natural forces.
You can create this type of retaining walls with our STONEPANEL™, then only natural stone panel certified and guaranteed for outdoor use. Its incorporated mechanical anchor, made of stainless steel, enables the installation of the product on surfaces higher than two meters. The strong and uniform cement base ensures adherence and allows piece cutting without risk of detachment.
2. STONE GABION WALLS FOR PUBLIC ENVIRONMENTS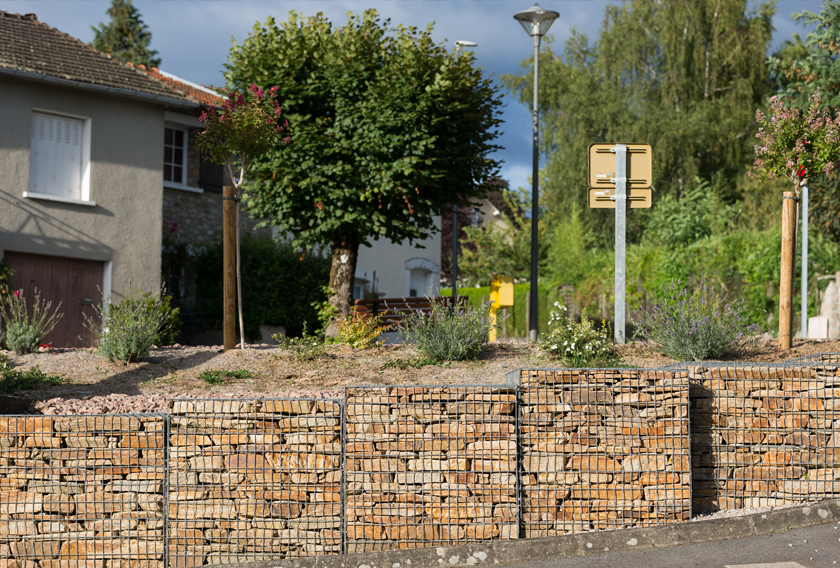 Gabion walls provide an attractive, effective and inexpensive retaining-wall system. You can use natural stone gabions to create a transition between domestic and public environments. This type of gabions acts as a retaining wall, a privacy screen and a link between building and landscape. For these projects, the rock must be dense enough to support the load. A hard stone such as SAINT-YRIEIX GNEISS, extracted from our quarry in France, adds an elegantly subdued, radiant touch to retaining walls.
3. BOULDER ROCKS FOR LANDSCAPE DESIGNS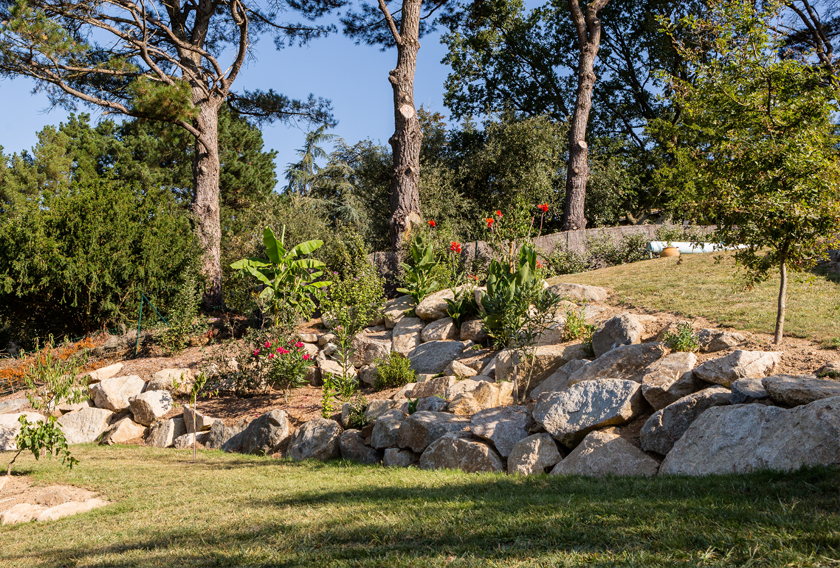 Retaining walls were created to perform the task of holding back earth. But nowadays we are also using them for esthetic purposes. Known as garden walls, thet are not only functional, but they can expand usable surface areas for many landscaping designs. Boulder rocks can enclose a garden, facilitate drainage or even create a terraced landscape.
When you decide the type of retaining wall you want, be sure to also consider environmental issues. If you choose natural stone, it will offer the benefits of creating a unique, resistant and long-lasting look for your landscape design.
For further information, check CUPA STONE website.