The Last Dance
Un espacio único y particular

Location
/ Madrid, Spain

Year
/ 2022

Design
/ The Room Studio for Casa Decor 2022 along with Gira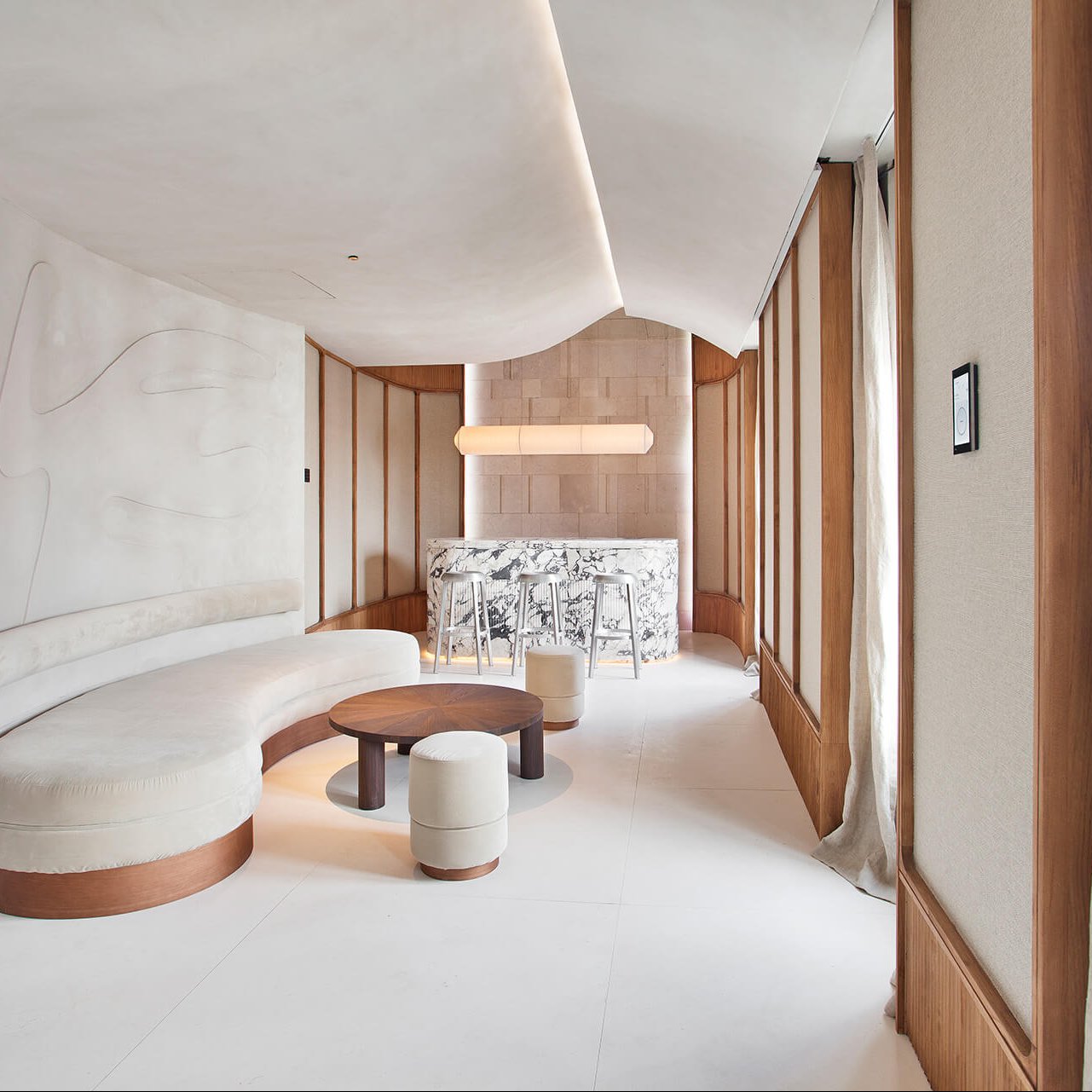 The perfect balance of natural elements in the interior of the spaces
A versatile space
The Gira space brings together modernity and the use of natural materials. The creation of such versatile spaces is something very much sought-after by the public, as they want a space where a wide range of activities can be held, a cocktail bar to meet up with friends, a cinema room, a party area, etc. What's more, together with the Gira brand, the component of home automation and LED lights are added, which are everywhere at the touch of a button.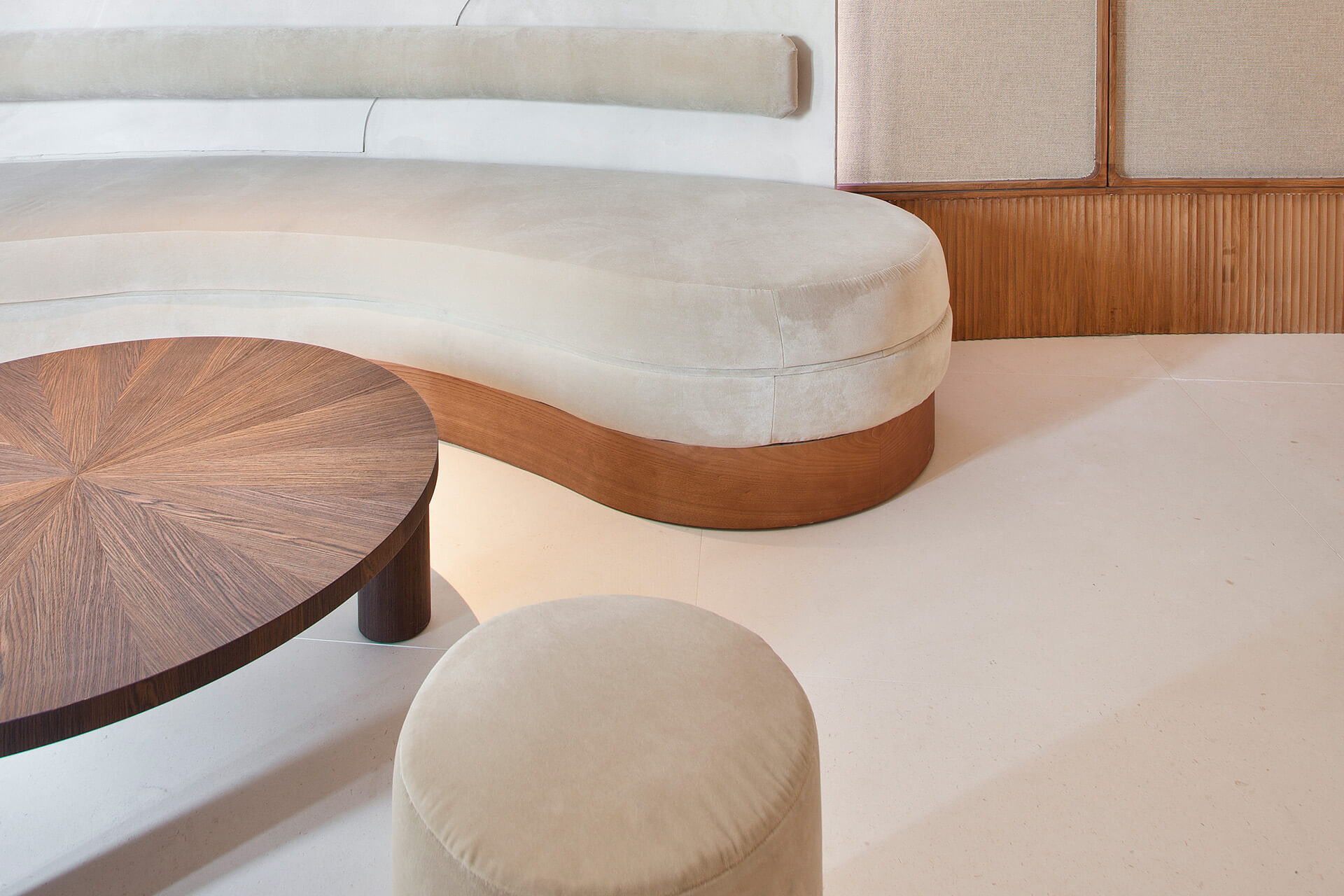 The versatility of limestone
Surrounded by two limestones: PALOMA on the flooring and CAMPASPERO on the wall behind the bar, this space combines perfectly with any architectural style, whether indoors or outdoors. Both stones are highly resistant, the first in a pure white colour, unique in its colour scheme, and the second in a cream colour that makes it a work of art in itself and is improved with RGB light-emitting diode lighting on the side.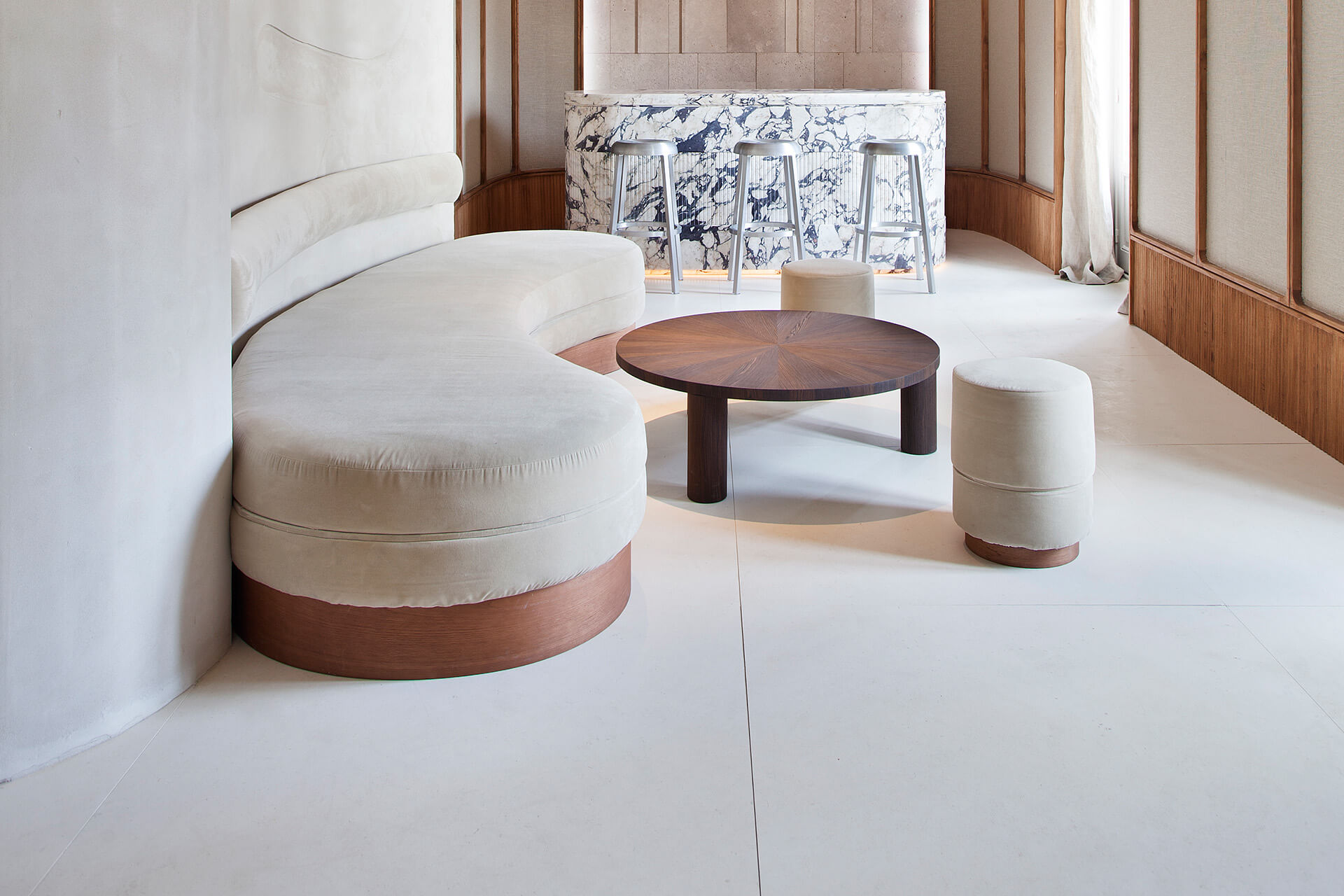 A marble with personality
The central element and star of the show is the bar made from Calacatta Viola marble, which stands out from the rest, acting as a bar, cocktail bar, work table, depending on the time of day. It is also a work to be admired for the details of its curves and the mastery of its design, making "a hard and heavy piece look light and sweet" as Maritxell Ribé and Josep Puigdomènech remind us, who run The Room Studio and are the brains behind all this.
Rounded shapes are to be seen in most of the spaces through organic designs. The Gira space, "The Last Dance", is a perfect example of this trend with curves in everything from the sofa and table, to the bar, lighting and wall design. Hold on to your hats, they're coming.
© Photographs
/ Nacho Uribesalazar