The Headquarters of the Spanish Tax Agency

Location
/ Spain

Year
/ 2014

Design
/ Rafael Caballero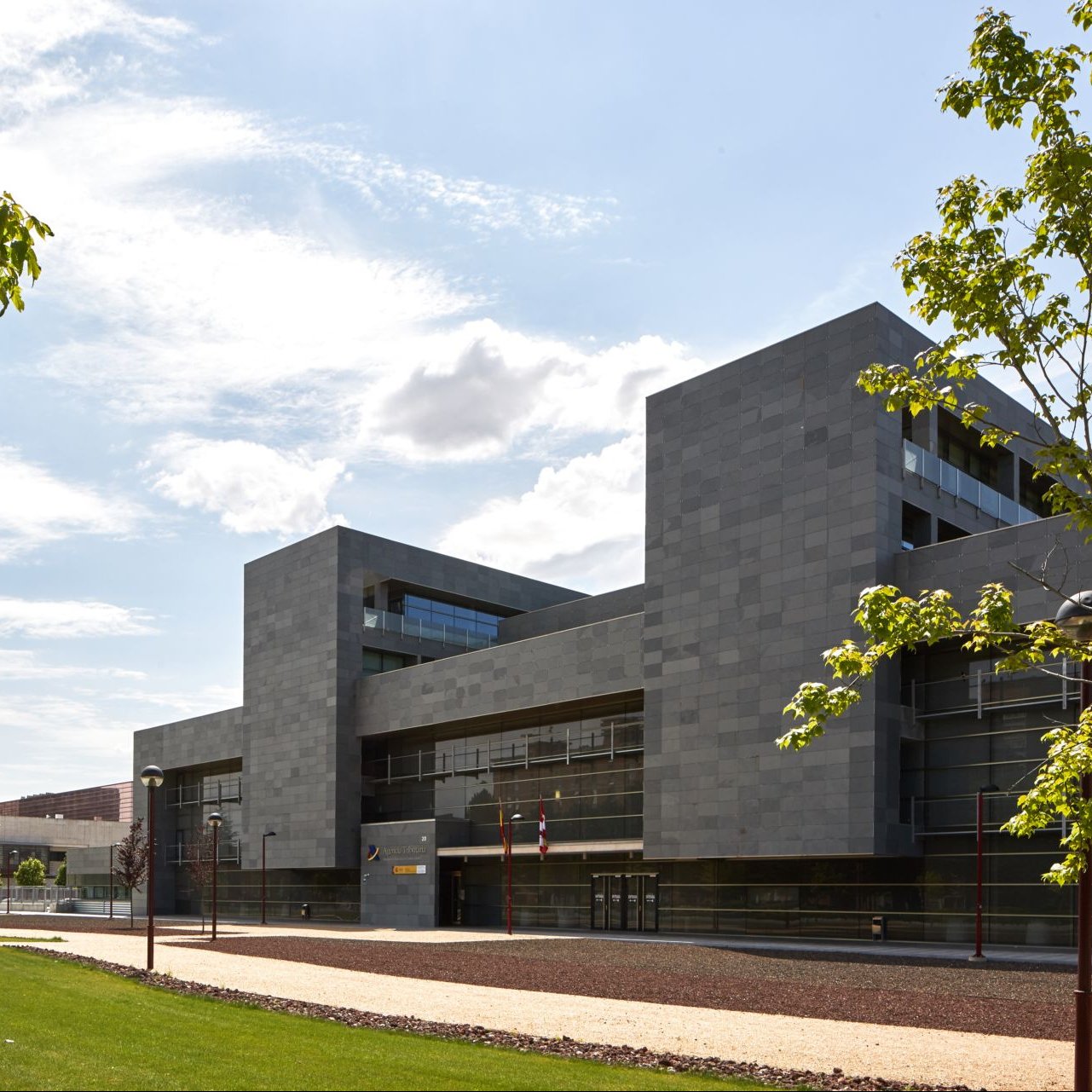 "A material tailored for the design"
A functional and efficient project
The headquarters of the Spanish Tax Agency in Valladolid, designed by architect Rafael Caballero, has been an astonishing building since 2014. Its façade is cladded with CUPA STONE's Celeste Slate, a material that remains unchanged over time, without any additional special maintenance. This natural stone can withstand adverse weather conditions such as cold temperatures, rain, strong winds or direct sunlight.
According to the designer, the building was marked by the large space available, the flexibility of the interior distribution, the functionality, the complete absence of architectural barriers, its sustainability, the use of natural light, and the simplification of maintenance work, among others.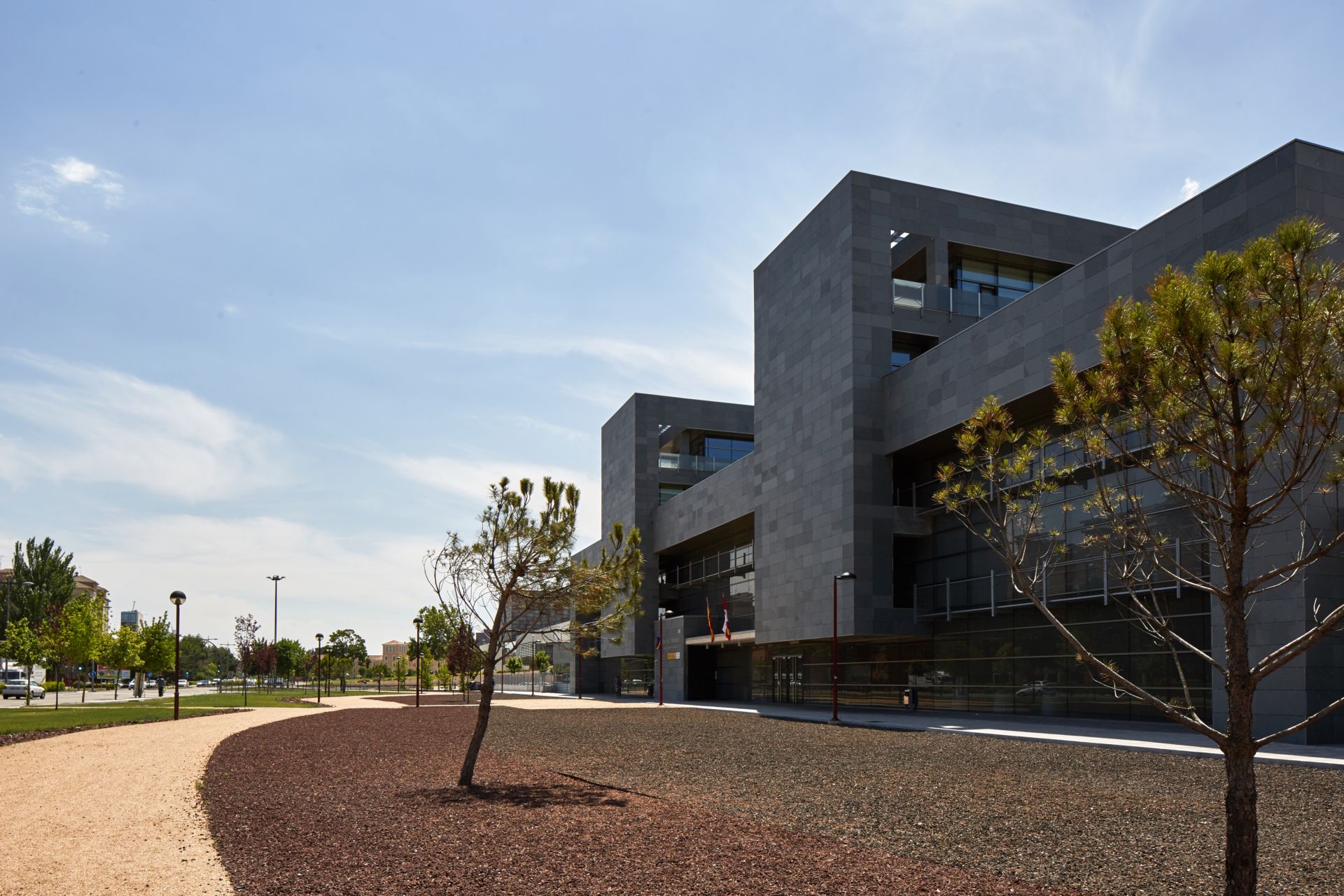 In response to the highest standards
Architect Rafael Caballero explained that the Celeste Slate was chosen because its colour and texture match the aesthetic needs of this project, creating a chromatic composition in harmony with the glass curtain wall. On the other side, the physical and mechanical properties of stone (resistance, durability, etc.), were also a determining factor.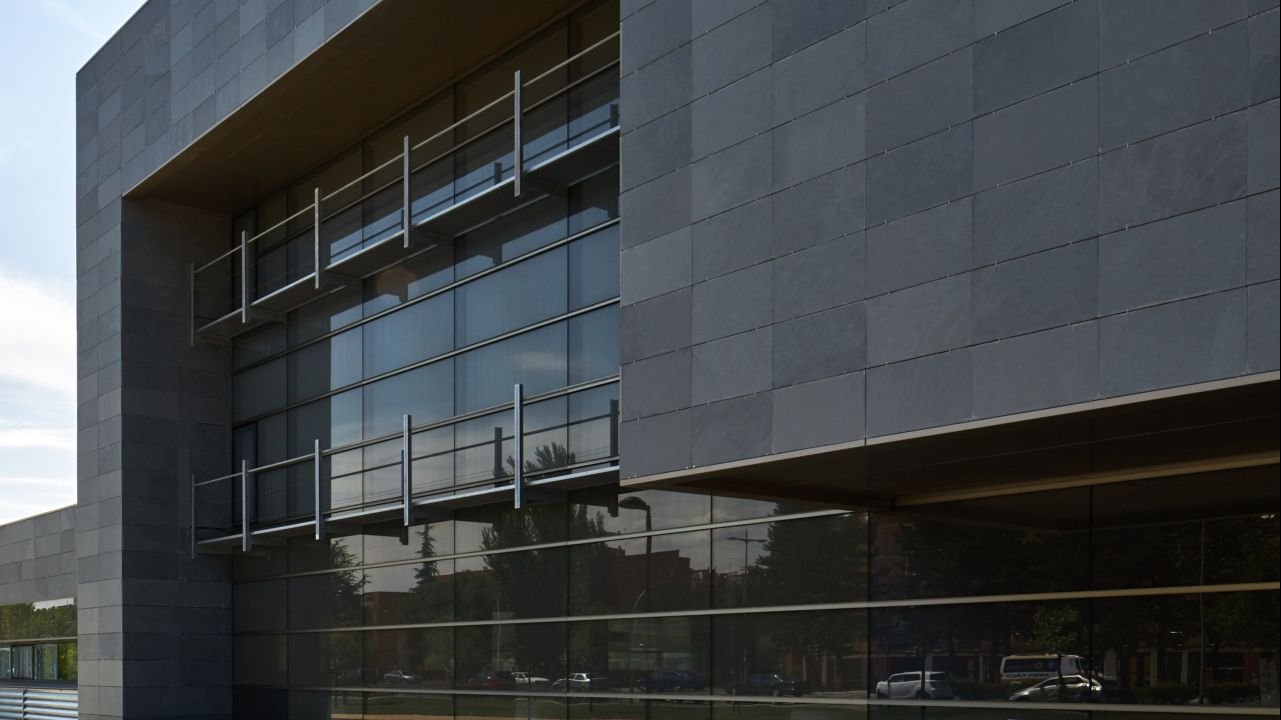 An unalterable stone
Slate is a natural material that remains unalterable over time and whose maintenance is virtually non-existent. It provides great protection against direct sunlight on the insulation and enclosure due to its high thermal inertia and what this entails in terms of energy efficiency. In addition, its chromatic inalterability against sunlight is superior to that of other materials.