STONEPANEL™, the perfect choice for your home

Location
/ Spain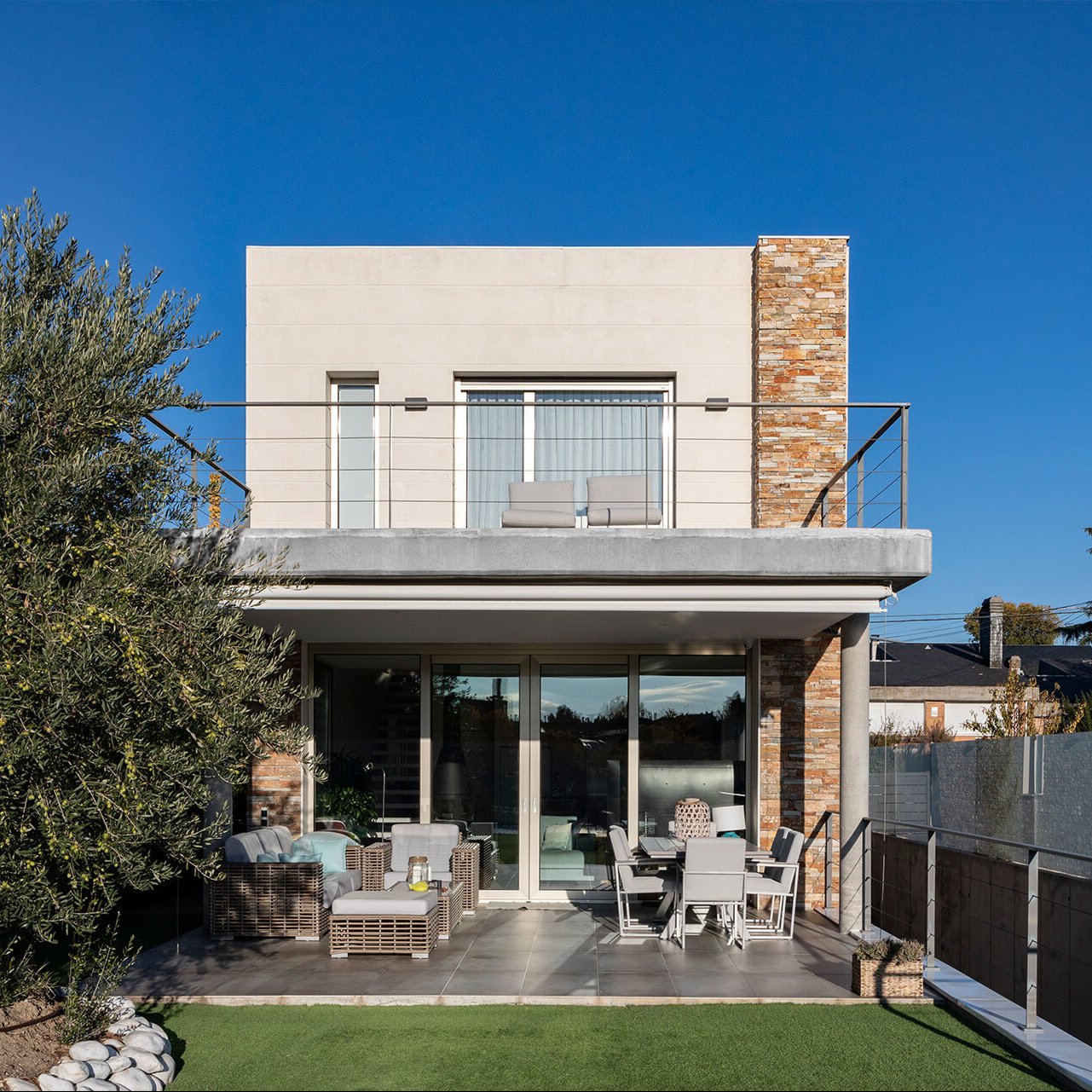 Think of STONEPANEL™ for your dream home.
Views of excellence
STONEPANEL™ adapts to any project you have in mind, for your façades and for your exterior walls alike. In this project, we can see these two applications in different parts of the house; the perfect example of how our natural stone panel adapts.
In this case, STONEPANEL™ Orient has that rustic vibe that natural stone gives to any home, providing the best of what our product has to offer, such as being easy to install or its fireproof properties.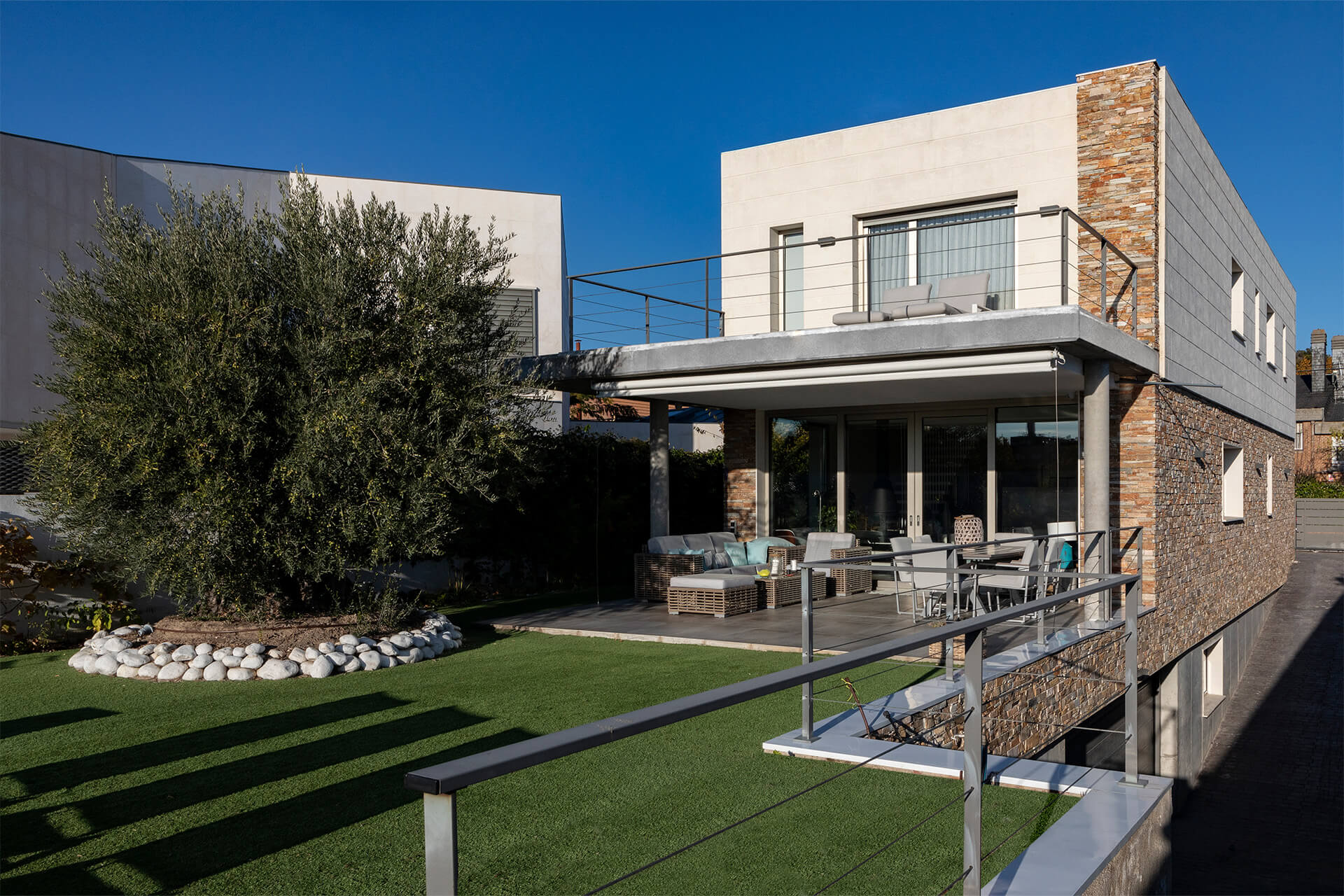 Natural light over time
The Paloma limestone is combined with the STONEPANEL™ for that extra brightness and style that is so highly sought-after in our homes. They are colours that blend perfectly and that create a buzz every time they are used together, given how easily they integrate into any environment. What's more, natural stone is really easy to maintain; it hardly needs any looking after given its incredible capacity to withstand the passage of time.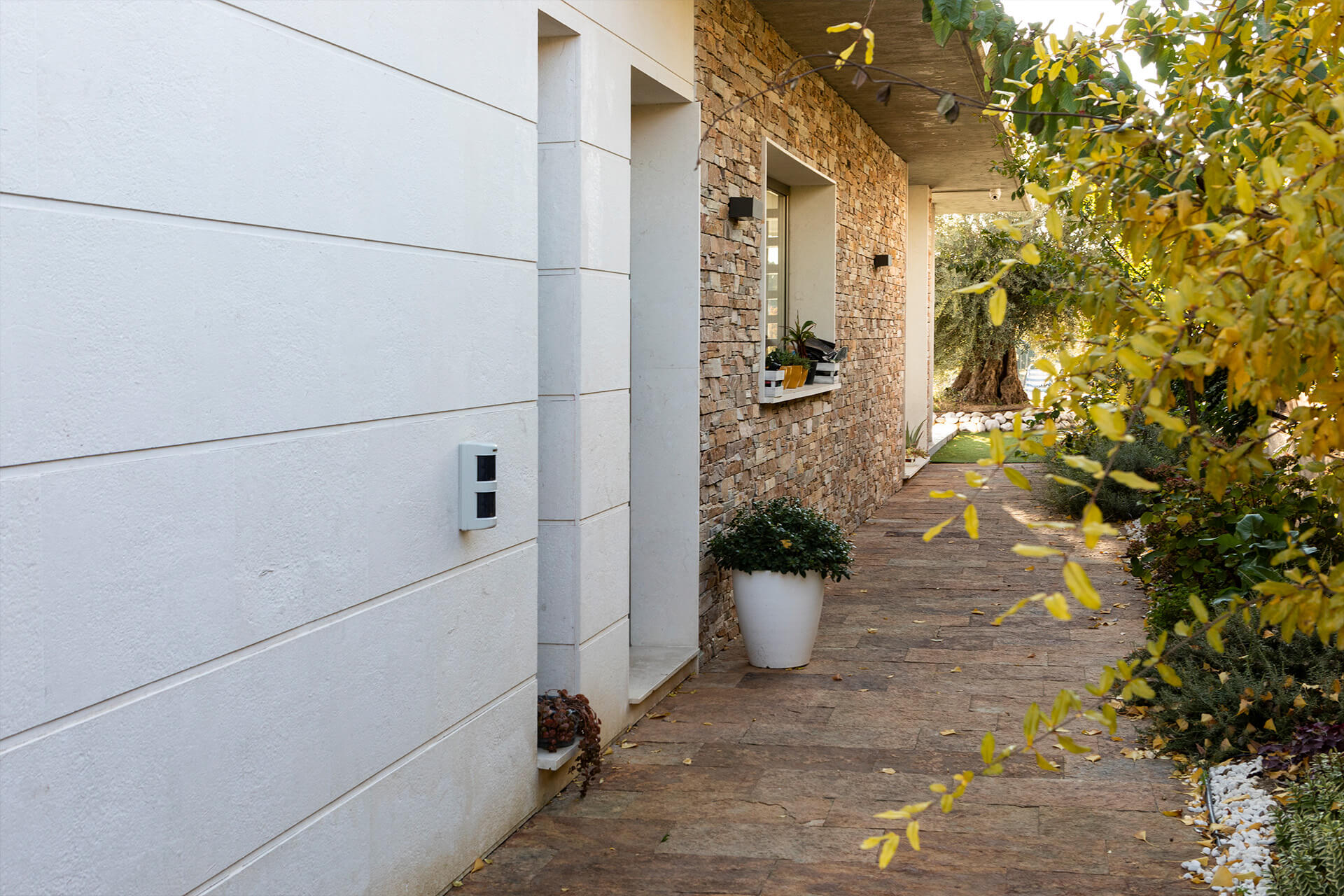 Tradition and modernity
At CUPA STONE, we offer the best materials for projects of all kinds, from the well-known Paloma limestone to our own panels such as STONEPANEL™ Orient. The advantages of two products, tradition and modernity, simplicity and innovation, brought together in a single project, with one objective in mind; to offer the best advantages, the best protection and, above all, a unique and timeless style.