STONEPANEL™ and large supermarket chains

Location
/ France

Product
/ Stonepanel™ Sylvestre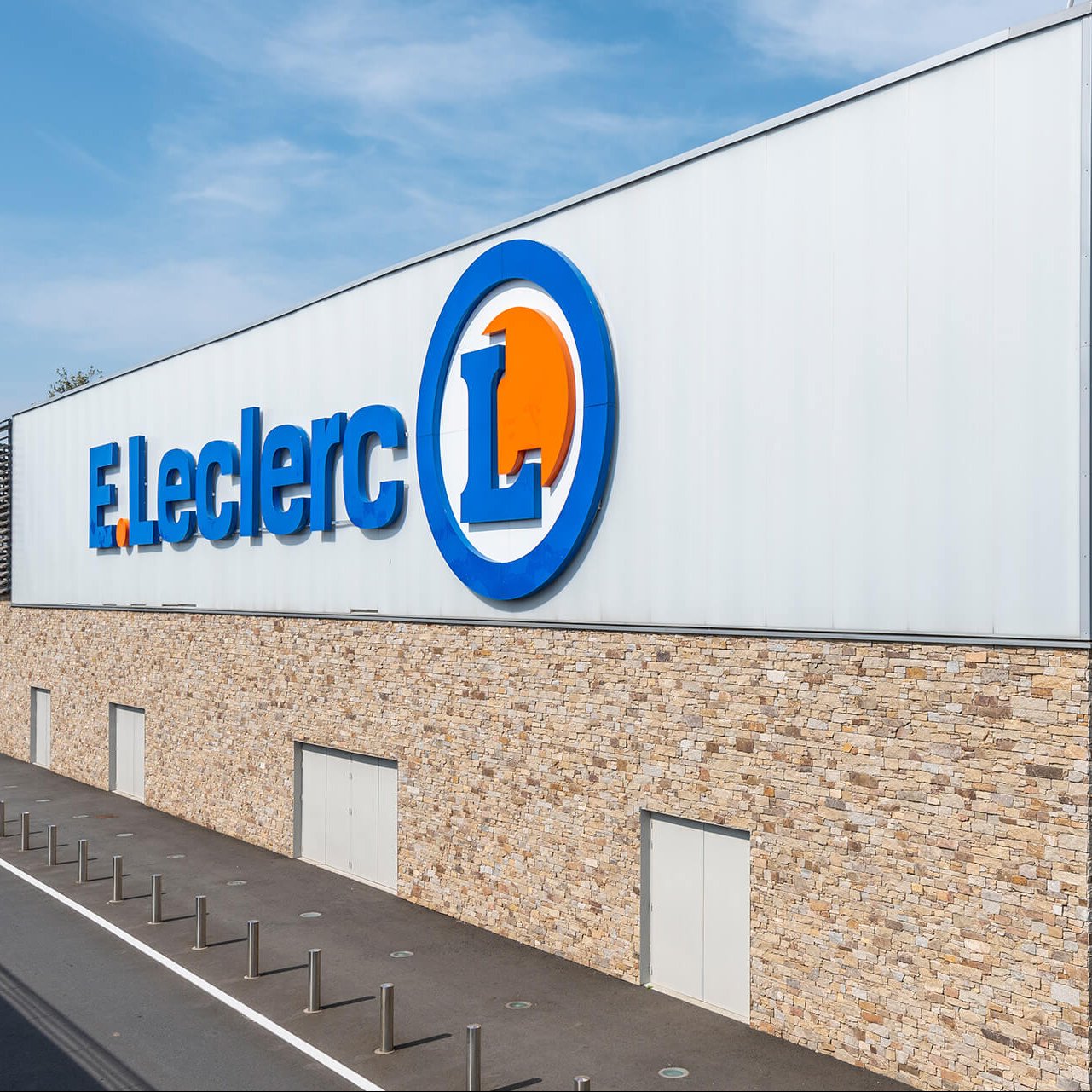 Covering the facade and walls of a large commercial area
Withstand the passage of time
STONEPANEL™ is a product that offers a wide range of characteristics, including a high level of resistance to the passage of time. Projects such as this large shopping centre, required a long-lasting material that would go well with the style already in place. Spread along the walls of the building, it is perfectly suited to the mandatory emergency exits and ventilation that it is an example of how STONEPANEL™ also fits in with planning requirements in these cases.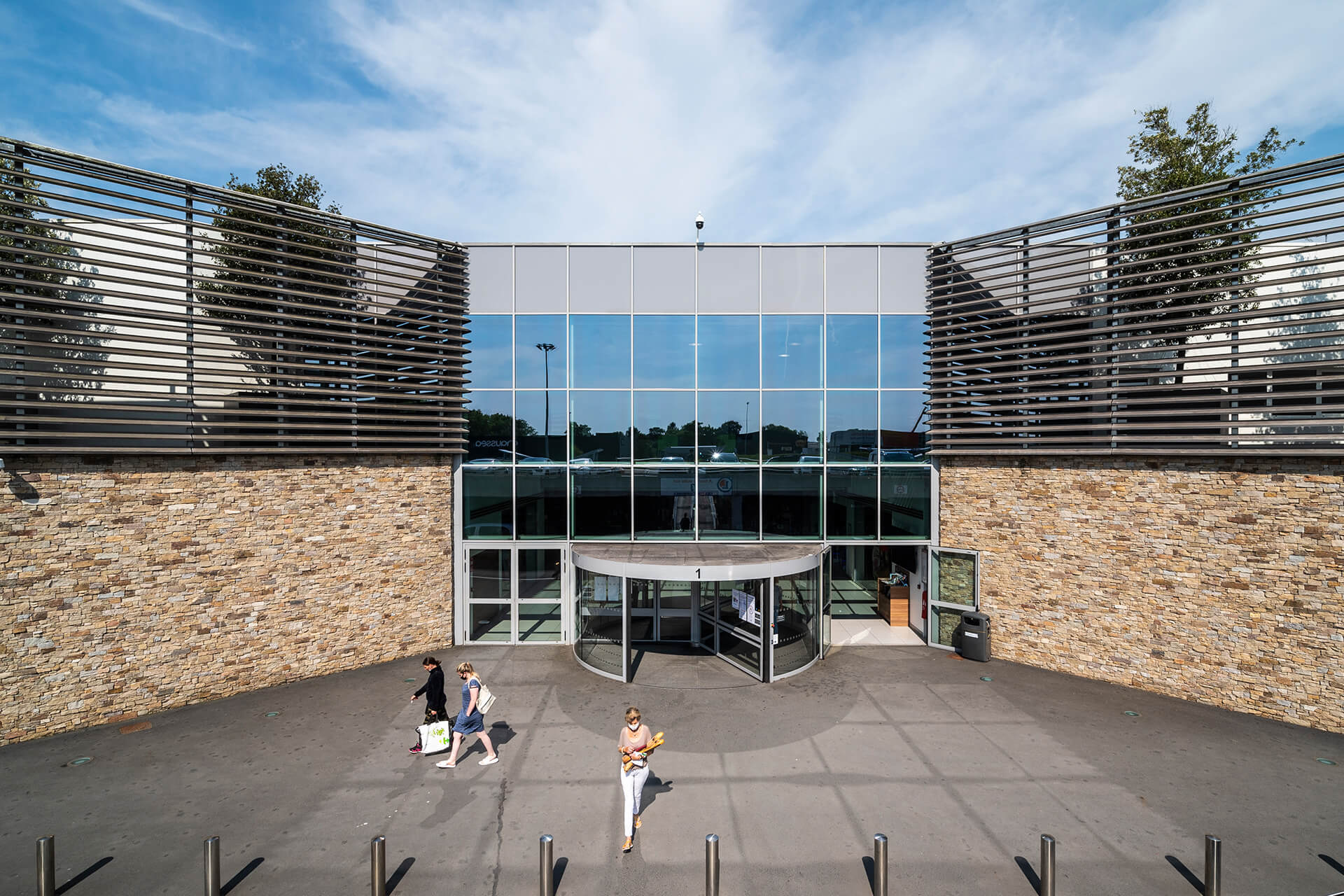 Rustic and natural aesthetics
STONEPANEL™ Sylvestre is a light and homogeneous gneiss panel with a rustic finish, perfect for giving façades and walls a more traditional and natural look. Using natural stone also seeks that nexus of connection of each project with nature. Going back to our roots is what makes the integration of these projects into an urban model based on purity and emotion feasible.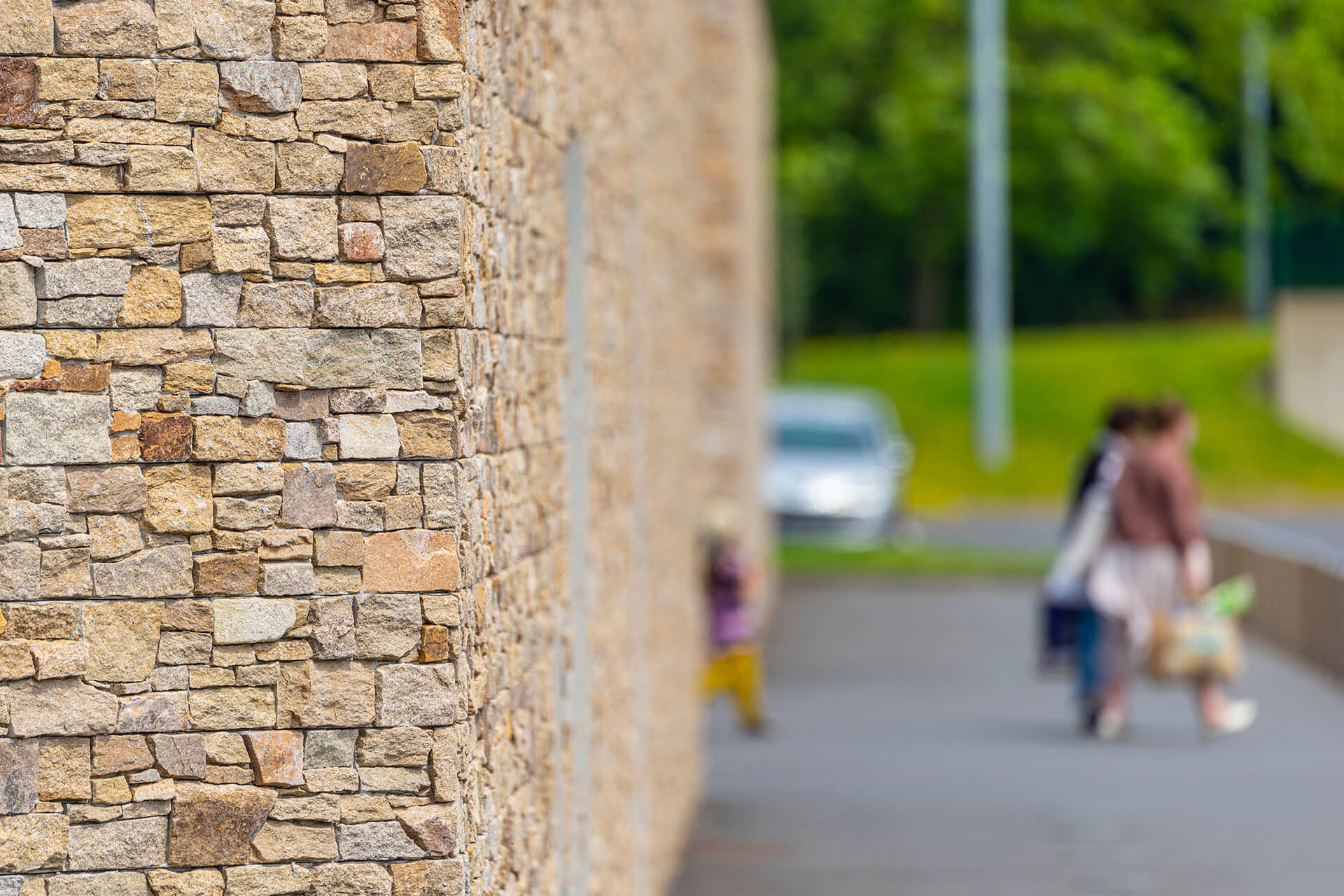 Present in people
At CUPA STONE, we always strive to ensure that the projects that use our products add value to people, whether in the form of product benefits such as resistance to areas with high levels of foot traffic, fostering the development and evolution of local businesses or providing a traditional design to boost the comfort and quality of life of local residents.