Sandstone and limestone in an extraordinary home

Location
/ Spain

Product
/ Stonepanel™ Multicolor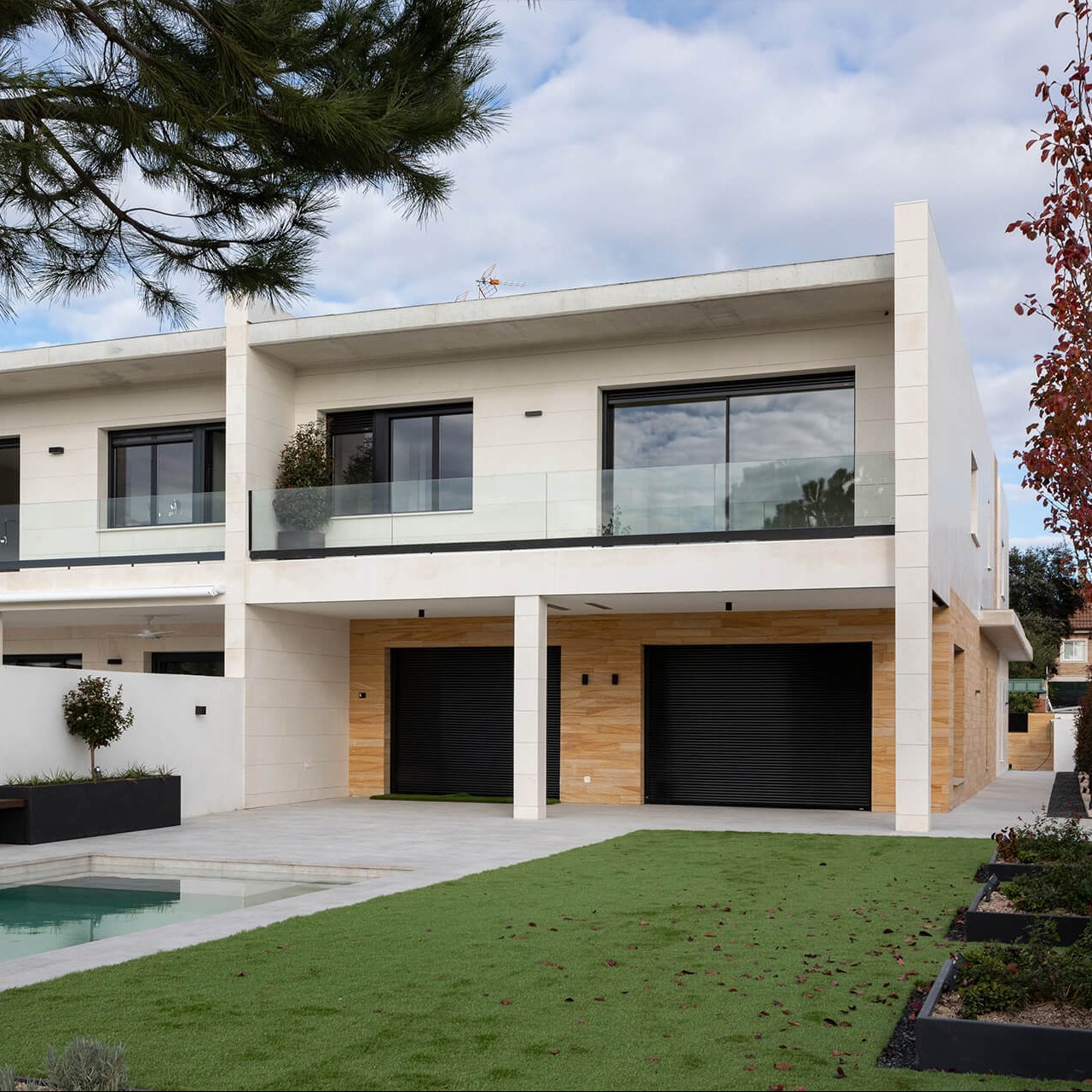 Perfect combination for a home that exudes personality
Brightness in the capital
Paloma limestone offers brightness like no other with the best textures and qualities for the façade of your home. It is not easy to come across a white stone that adapts to any environment however, with this stone, you will never have that problem, because it is perfect for a project with a contemporary style and integrates extremely well in rural and cosmopolitan environments alike.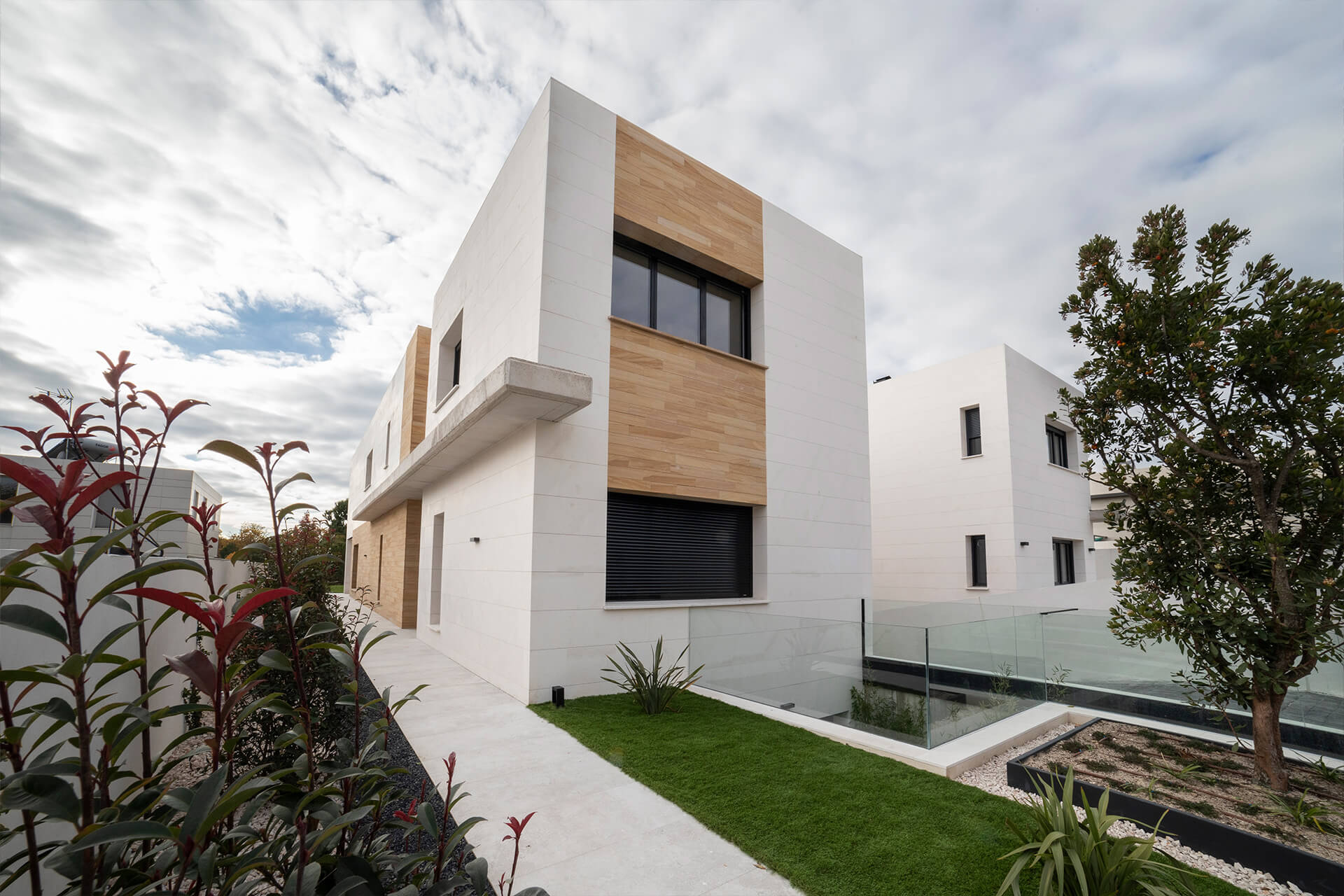 Aesthetics and quality
Teka Sandstone is the perfect choice for this project. The exterior walls of this single-family house give an air of elegance and a unique look to the entire complex. With its earthy colour and brown veins, it almost looks like wood, although with the advantages and qualities of natural stone.
Often you find yourself looking for a material that ticks all the boxes, that has the aesthetics and the colour that you would like for your home. CUPA STONE has an extensive range of natural stones such as limestone, sandstone, among others, which are highly versatile and of the highest quality to bring the project of your dreams to life.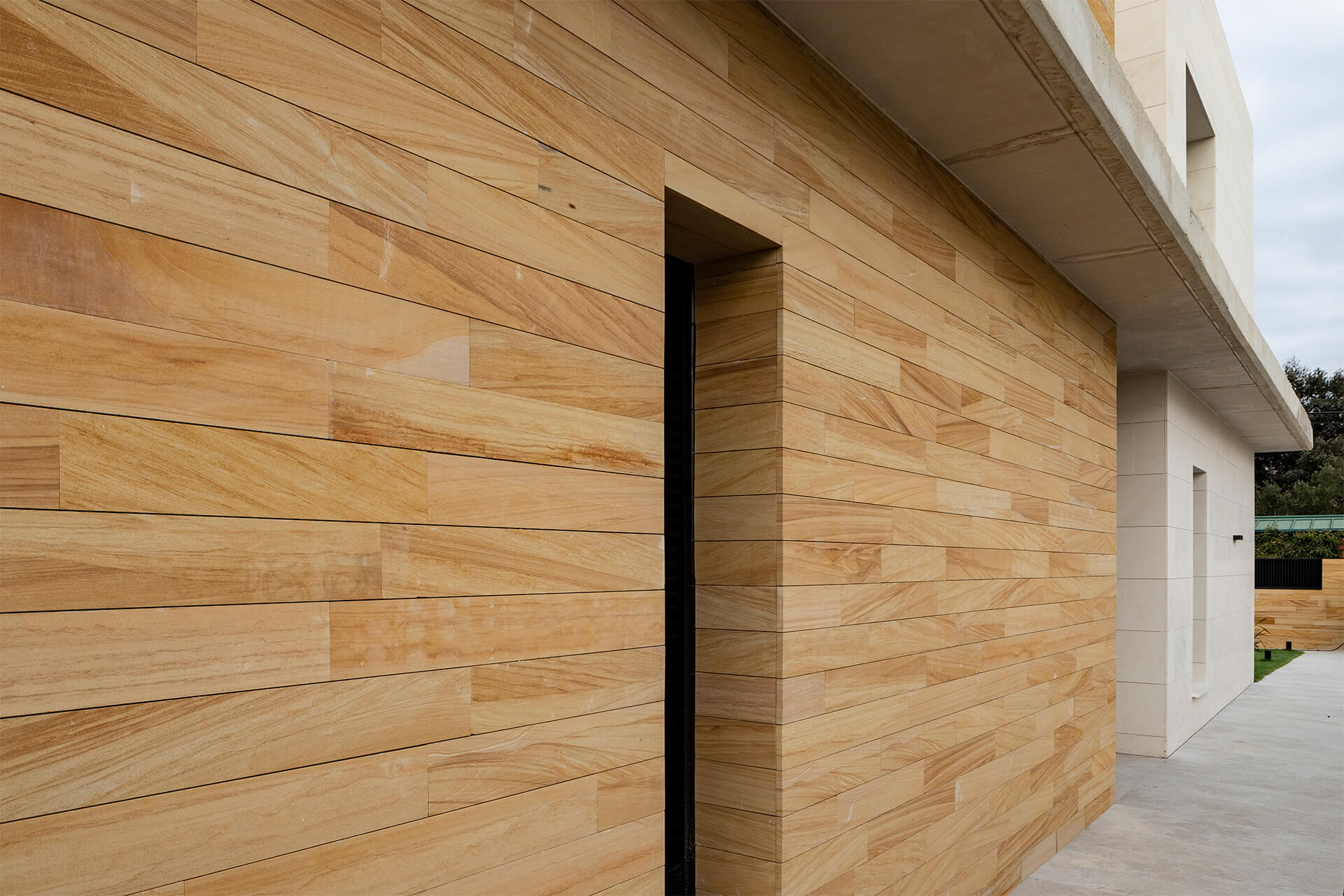 Combination with elegance
In this house on the outskirts of Madrid, the combination of Teka sandstone and Paloma limestone is a sure-fire bet as it adds an elegant, yet classic, style to a home with modern characteristics. The blend of white and beige make this combination of materials a great option to take into account when bringing your idea to life.
This new infrastructure encompasses landscaped areas, pedestrian links between Montecarmelo and the station, as well as a restricted access road from Calle Monasterio del Paular. The work on the new station is part of the project to extend Line 9 of the Madrid Underground, which will improve access to the peripheral neighbourhoods on the suburban line.