Rêvery residential complex

Location
/ France

Design
/ Girard Architectes

Product
/ Stonepanel™ Sylvestre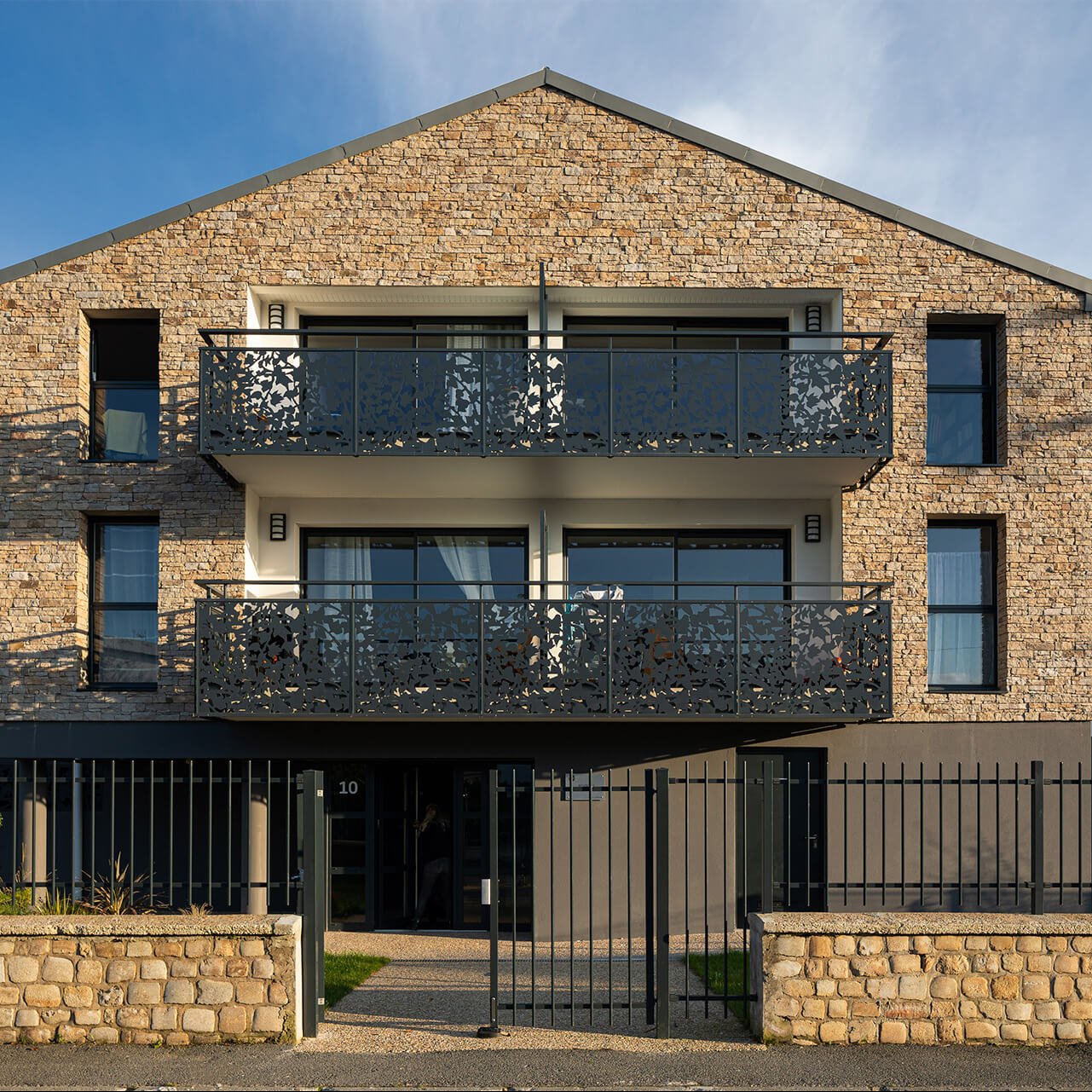 STONEPANEL™ for the facade of a residential complex in France
Integrated in a residential area
Perfectly integrated into a residential area in Vannes, this new-build fuses tradition and modernity in its design by offering a CUPA STONE, STONEPANEL™ Sylvestre natural stone façade; a façade that gives the building a sense of prestige and authenticity. The name Rêvery sounds like a commitment to well-being and serenity: the complex guarantees comfort to its inhabitants in a green and relaxing environment.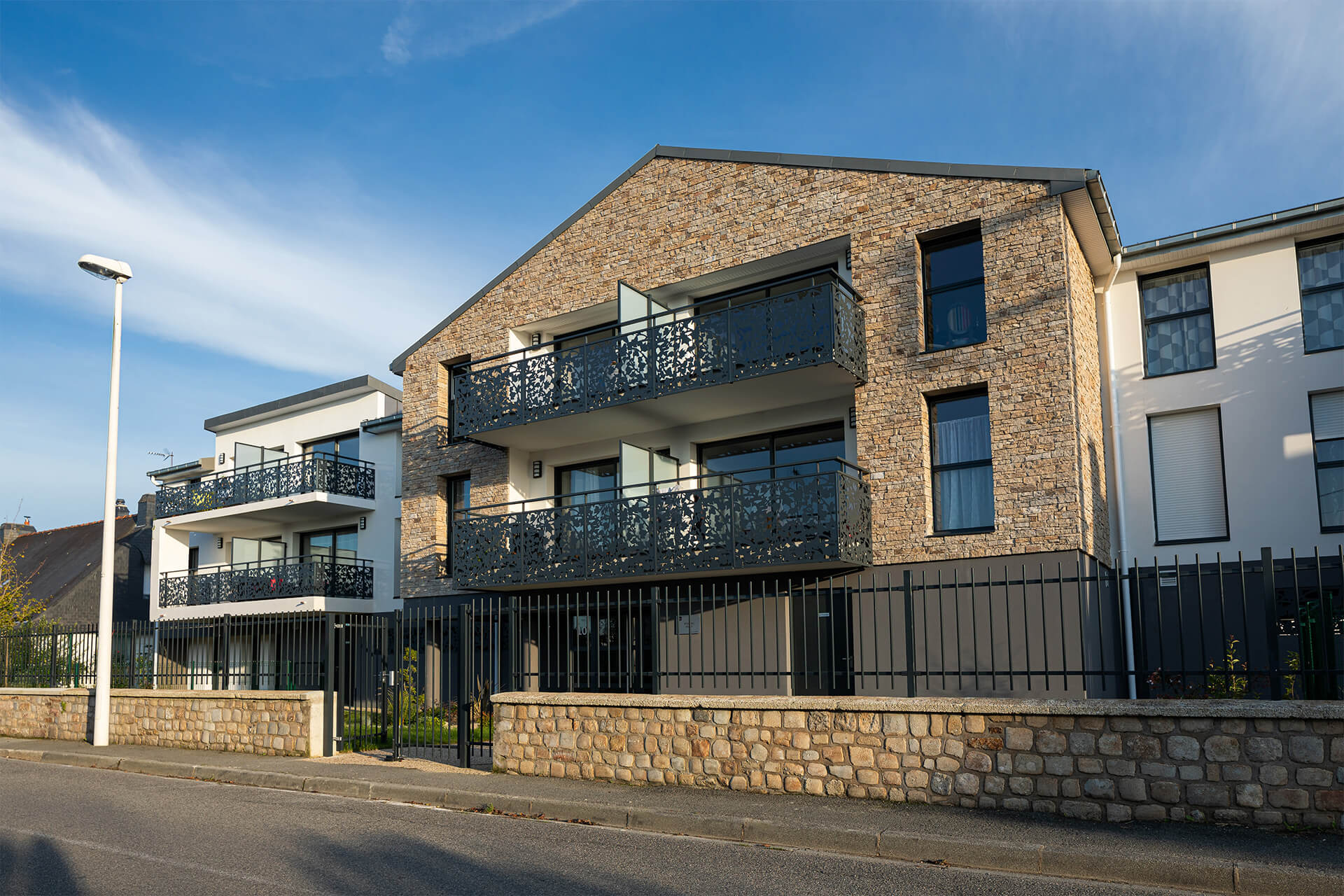 A successful marriage
STONEPANEL™ is an exclusive range of wall coverings that adapts to any type of project, even the most architecturally daring. It is a natural stone panel system assembled on a base of reinforced cement mortar, composed of clear and homogeneous gneiss blocks with a rustic finish. The mechanical anchoring system turns STONEPANEL™ into the natural stone panel endorsed and certified by the strictest European bodies such as the CSTB in France (Avis Technique).
More than 70 m² of our natural stone panels were installed on the façade of this complex by the company JMP ENDUITS. Successful marriage between the natural stone façade and the aluminium balcony railings with floral motifs that add a subtle touch of sophistication and modernity.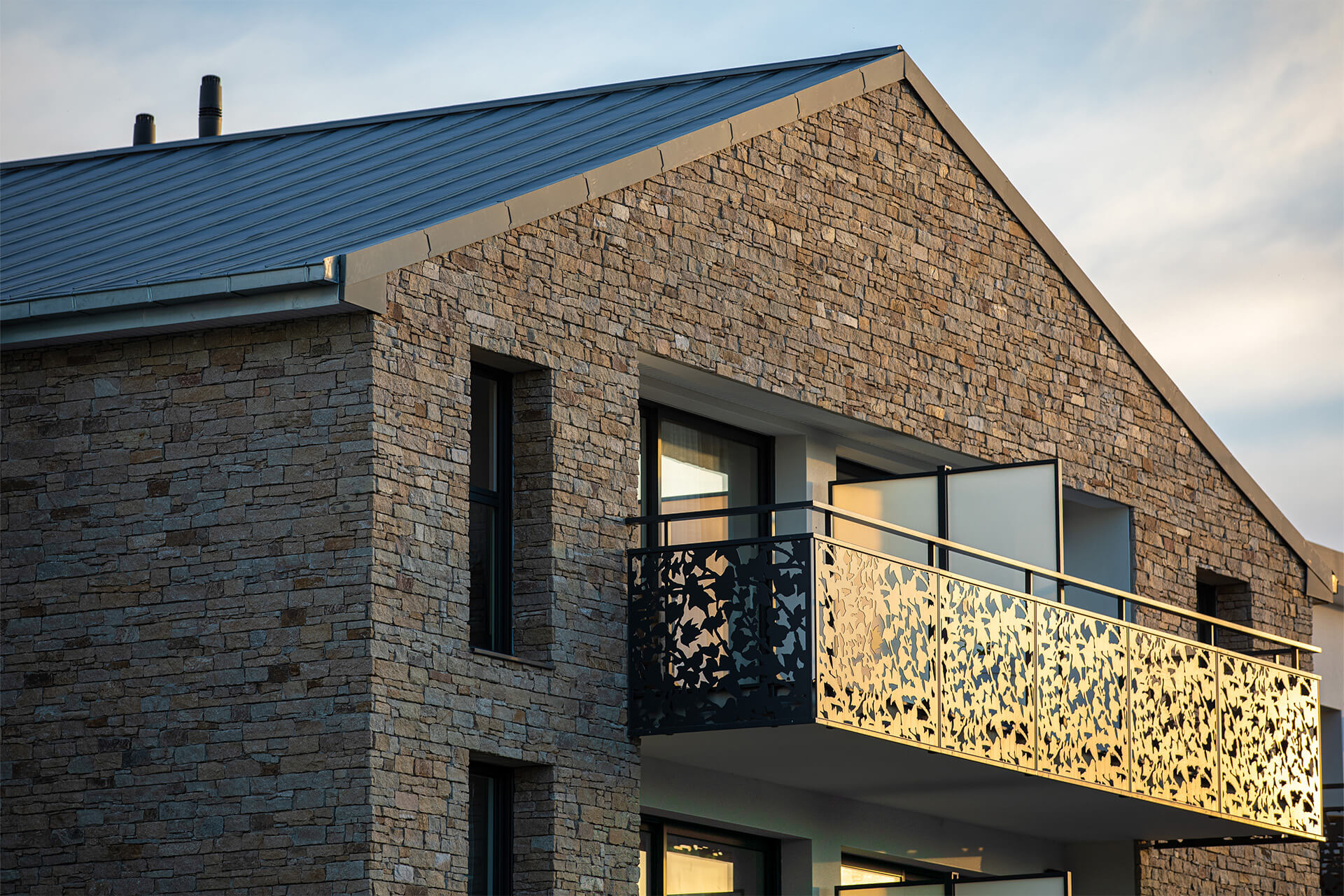 Bathed in natural light
Thanks to its orientation, the Rêvery complex is bathed in natural light. Its durable façade and its thermal performance in accordance with RT 2012 guarantee well-being and comfort inside the home. The exchange of know-how between Nexity and CUPA STONE has brought real added value to this complex, to the delight of those who live there.