Restaurant Le Bénétin, history steeped in natural stone

Location
/ France

Year
/ 2016

Design
/ Hervé Perrin

Product
/ Stonepanel™ Sylvestre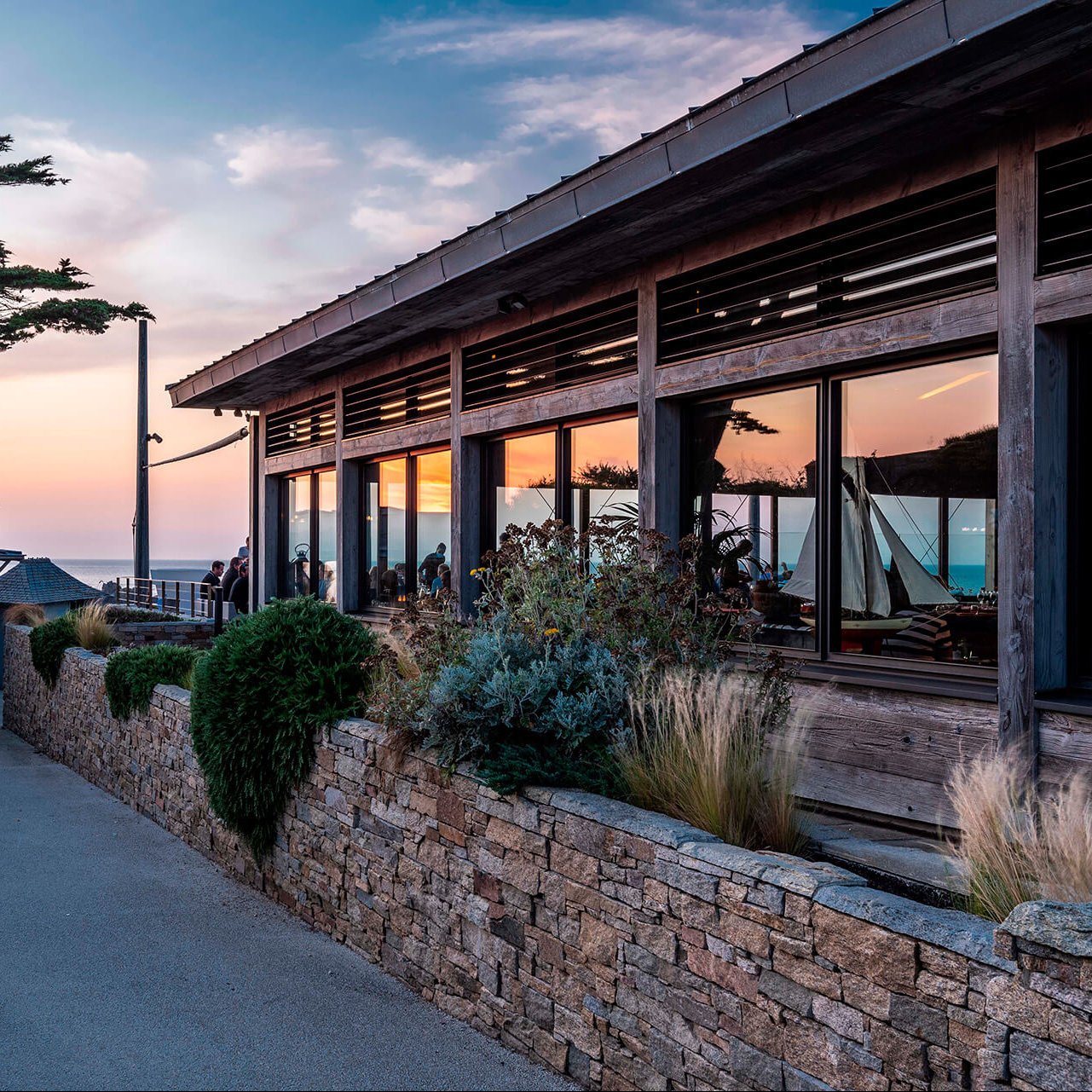 A warm atmosphere with a modern and refined decoration
A unique place for unforgettable moments
The project to renovate the Le Bénétin building, a restaurant in the Saint-Malo area which accidentally caught fire in July 2008, was designed by Hervé Perrin, the architect handpicked by the owners (Jocelyne and Roland Beaumanoir). Reopened in April 2010, the restaurant retains its traditional character, although with a touch of contemporary architecture. In the middle of small gravel gardens, the building also has a breathtaking view of the sea, a wine cellar and an underground nursery. Equipped with an elegant and rsophisticated look, also down to the STONEPANEL™ natural stone.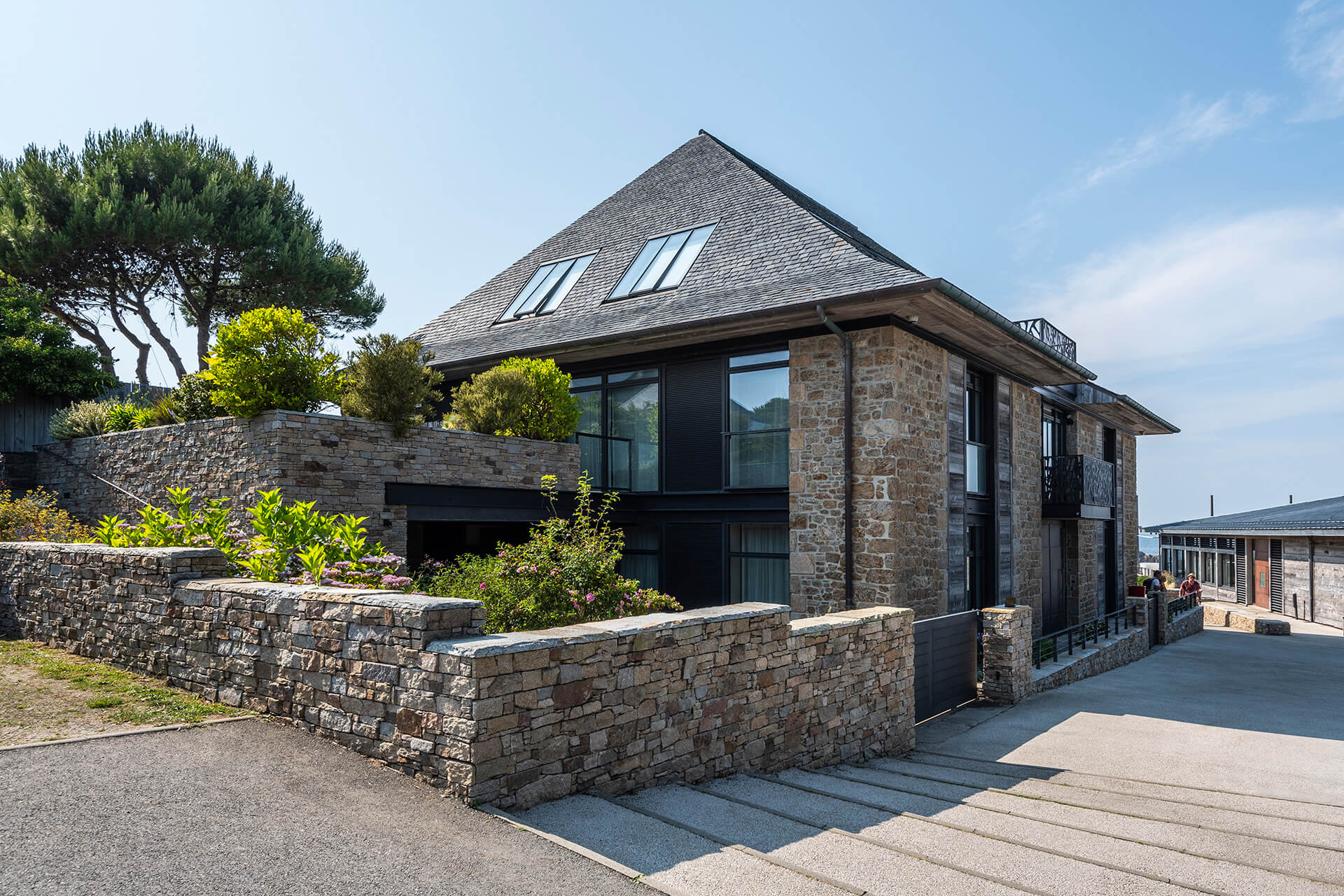 STONEPANEL™ Sylvestre, rustic style
For the restaurant, 200m2 of natural stone STONEPANEL™ Sylvestre panels were installed on the exterior walls of the Bénétin. The natural finish of the gneiss with grey and beige tones creates a dry stone effect on the façade of this special place on the coast. The light and homogeneous colour palette on the exterior is represented by the natural stone of our panels, which highlight the rustic and traditional style of the building. Installed in their standard 60×20 format, the natural stone STONEPANEL™ panels are certified in France by CSTB Avis Technique, guaranteeing an installation height of up to 28 metres.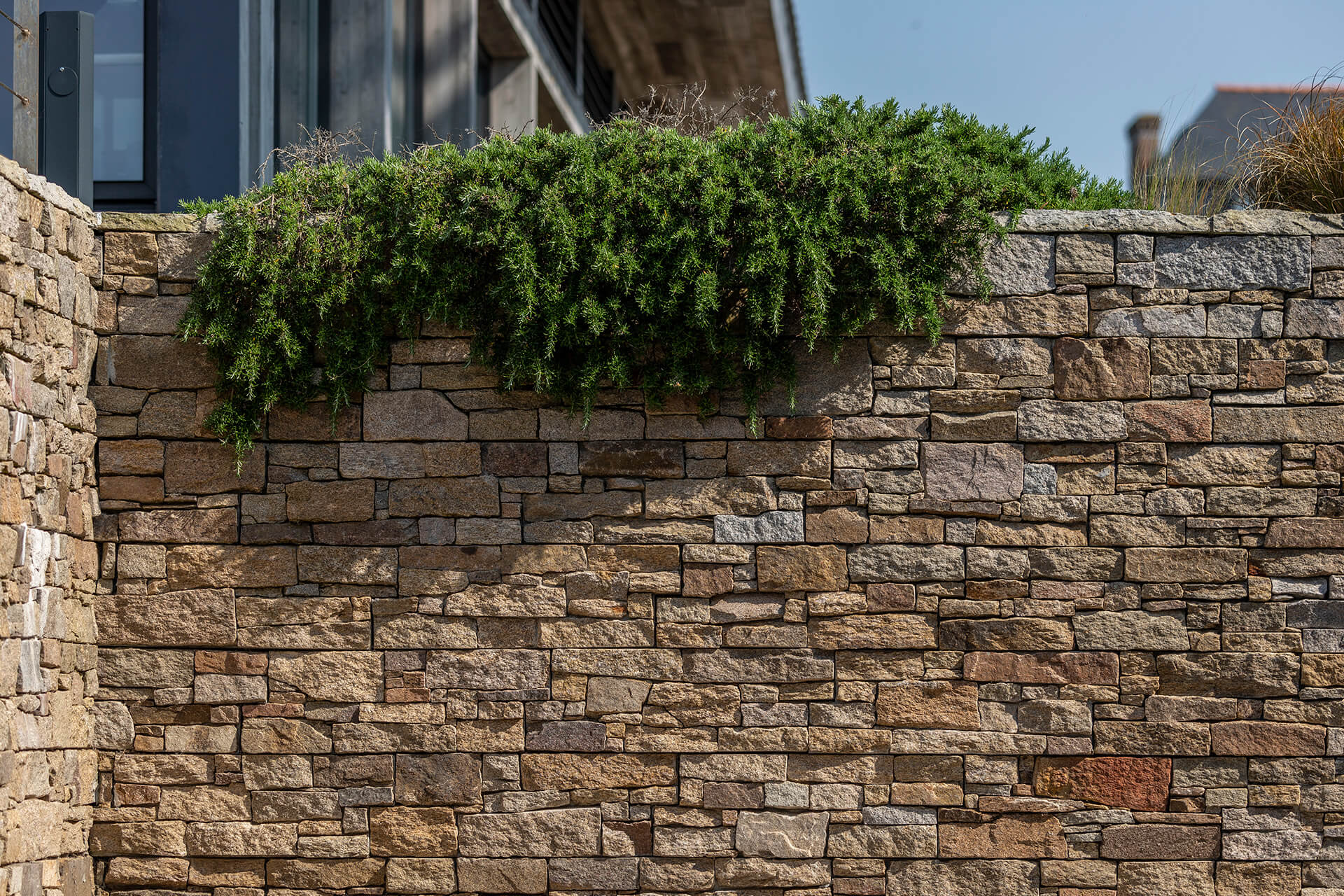 A building integrated into the landscape
In this way, Le Bénétin blends into the landscape and gives the impression that it has been in the same place for years. On the terrace, visitors can enjoy a mouthwatering meal, prepared by chef Arnaud Béruel, overlooking the beautiful Brittany coastline.
Speaking of natural stone, five kilometres from Saint-Malo, the sculpted rocks of Rothéneuf are part of a strange universe, populated by characters from another age: the creaking figures carved by the hand of man are reminiscent of medieval gargoyles and the ghostly beings of cathedrals. This is the work of Abbot Adolphe Fouré (1839 – 1910), who was ordained a priest in Rennes. The result is a stone garden with a surface area of 500 m2, by the ocean in a special place.