Refurbished house with light blue slate

Location
/ Spain

Year
/ 2022

Design
/ ARESAN & SANTAFÉ Arquitectos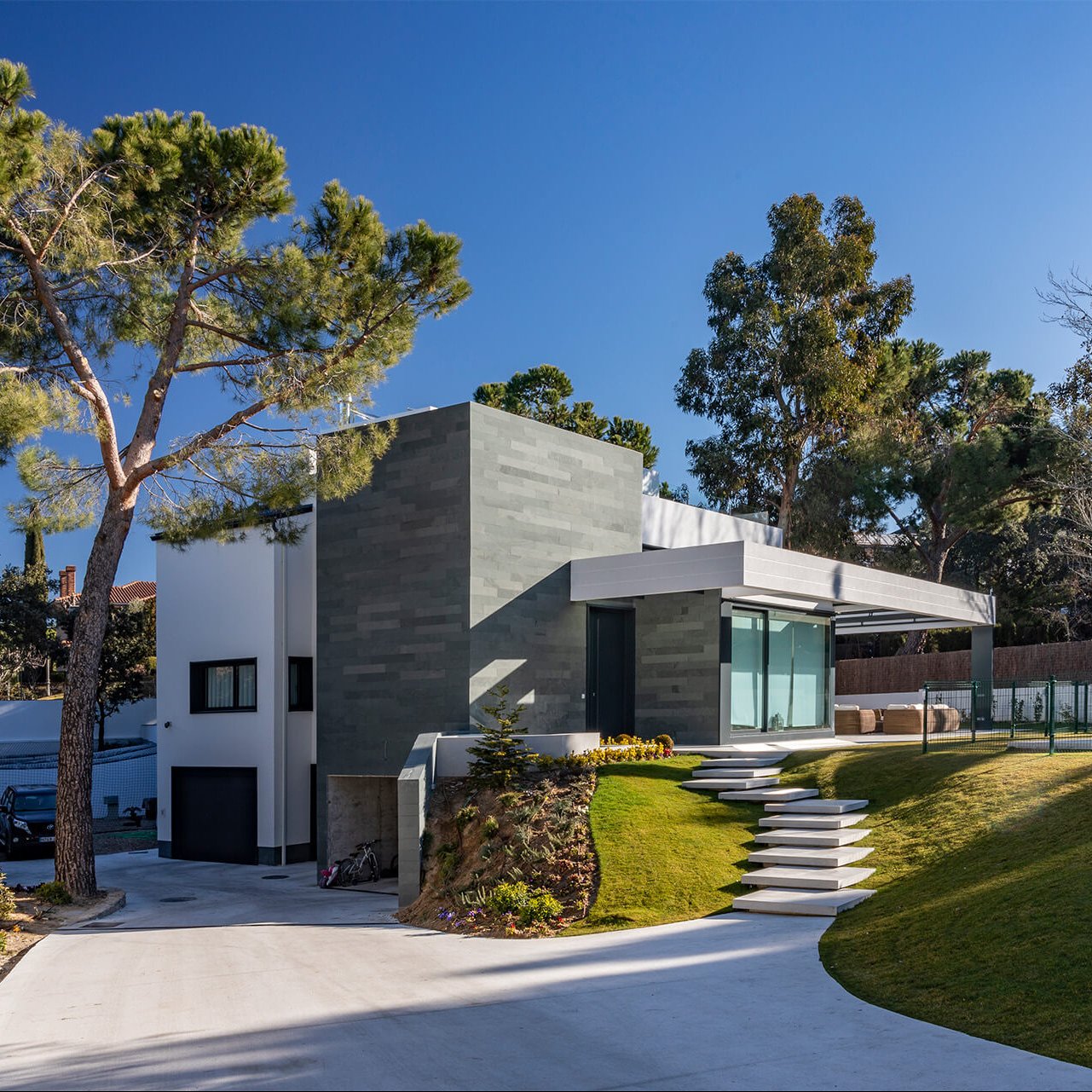 "The light blue slate is a stone that's still being discovered and has a great potential" Borja Santafé from SANTAFÉ Arquitectos
Creators of a unique home
SANTAFÉ Arquitectos and ARESAN team up to create this single-family house in Madrid with a natural stone façade by Cupa Stone. This project, with exterior Light Blue Slate cladding, saw the refurbishment of an old house, while maintaining its original structure and configuration.
Specialised in single-family homes, SANTAFÉ Arquitectos defines itself as "an architectural studio dedicated to designing and building homes for families", helping them to achieve "the dream of owning their own home and enjoying every step along the way, from concept to bringing their ideas to life, resulting in a bespoke home designed by and for them".
"We want to do more than just design it; we want to oversee every step of the process so that it goes off without a hitch": this is ARESAN's premise, a company they team up with for their projects.
In this case, STONEPANEL™ Orient has that rustic vibe that natural stone gives to any home, providing the best of what our product has to offer, such as being easy to install or its fireproof properties.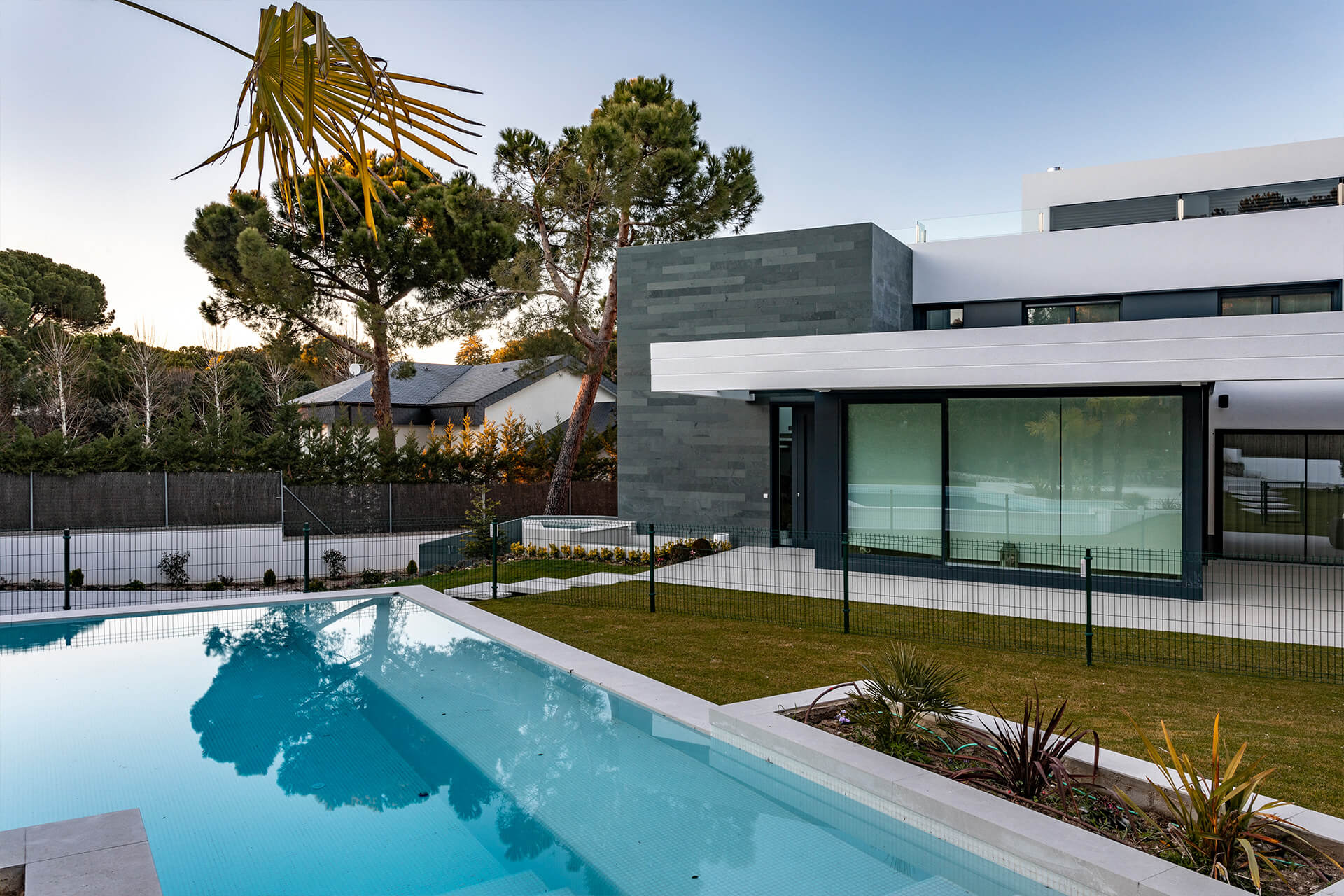 Stone at the heart of the home
Stone is a natural element when it comes to looking for a product that is elegant yet long-lasting. Together with CUPA STONE, the architects' studio sought out aspects such as originality, elegance and avant-garde in a single stone.
Light blue slate met all these characteristics and was chosen for a dream project. A material with exceptional qualities for façade and interiors alike that can be combined with other materials to bring out the best of its beauty.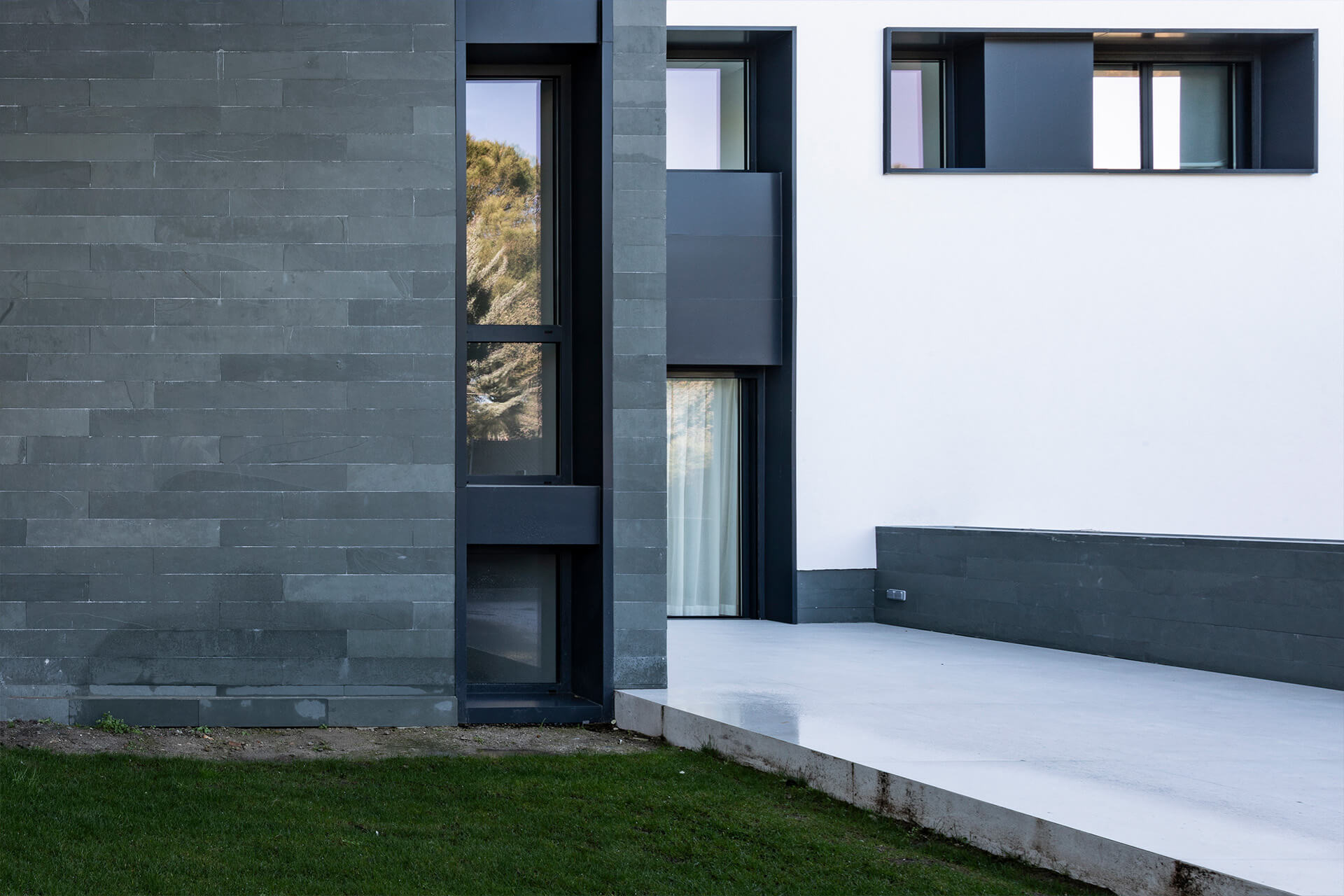 A unique project
As a material with incredible potential that is still being discovered, at CUPA STONE, we offer trailblazing stones with the same advantages as natural stone. Synonymous with quality, durability and elegance; materials that seek to strike the right balance in the design of any project.