Location
/ France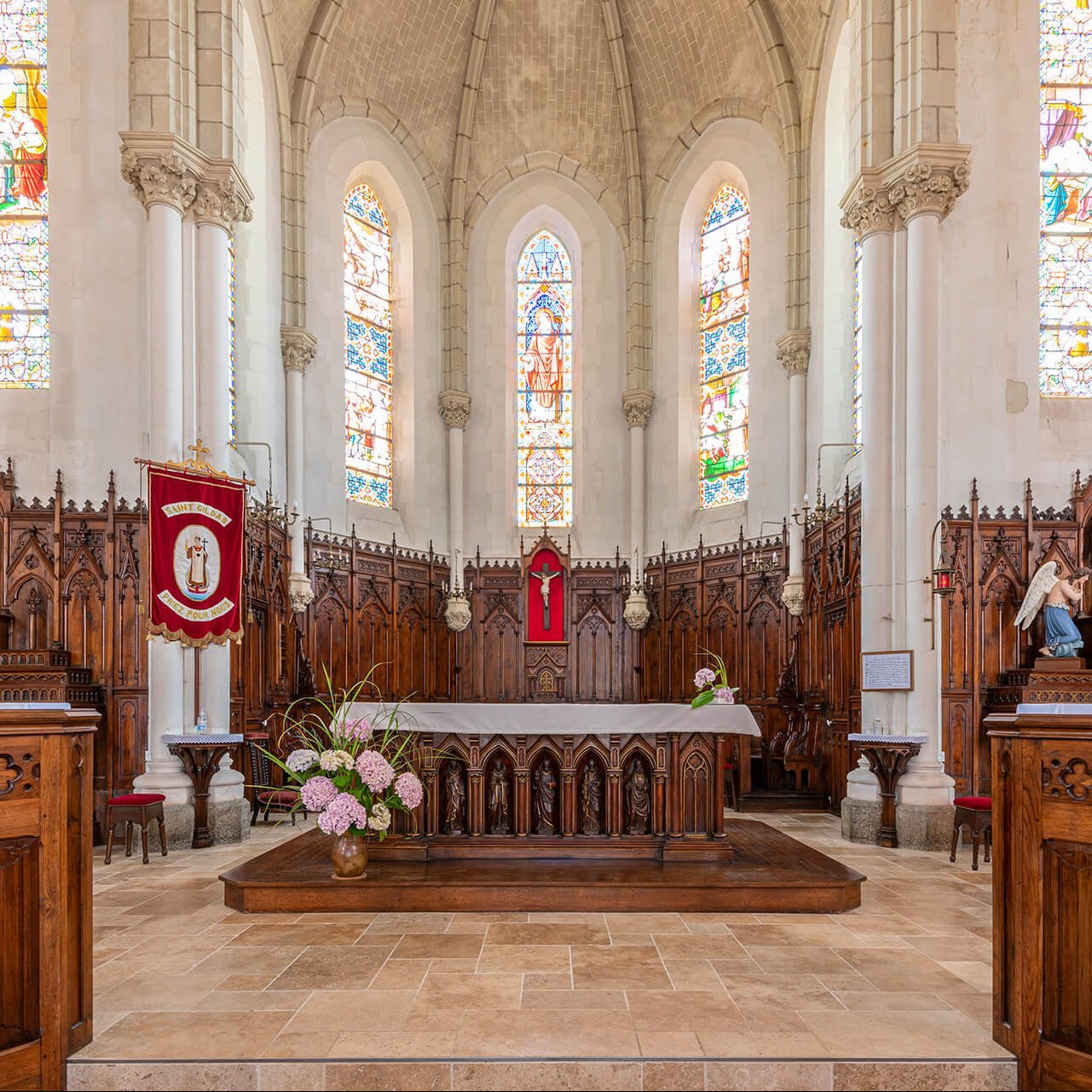 A floor of excellence in a neo-gothic church in north-western France
A 19th century church
The church of Saint-Gildas was built in 1880 in a neo-gothic architectural style, replacing an old church which is now located in the town's cemetery. This place that looks like something out of a movie was chosen to lay a CUPA STONE Travertine floor, under the watchful eyes of saints and stained-glass windows portraying the life of Saint Gildas and decorated with floral motifs.
An elegant and simple floor
The material was chosen for its anti-slip properties and because it gives the church that touch of simplicity and elegance that such an emblematic building calls for. Resistant to the passage of time and people, this stone is chosen for its hardness and for its ability to withstand day-to-day foot traffic. Places such as this need to be meticulously looked after and therefore only the best materials can be used to respond to such high demands.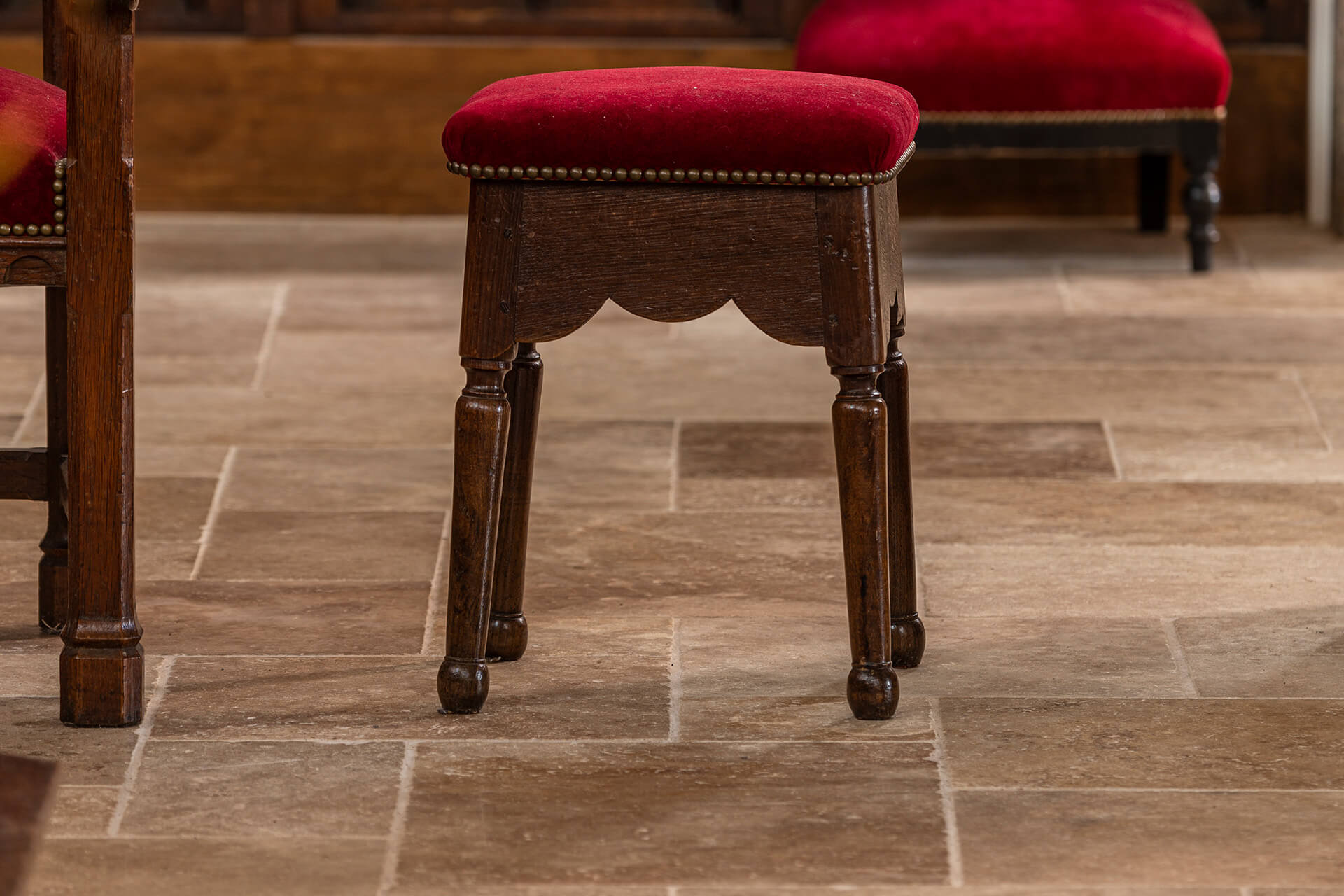 Advantages and uses of travertine
Thanks to its natural characteristics of strength and hardness, travertine is an extremely versatile material: it can be used indoors and outdoors alike, on floors and walls. It is also widely used to restore historical monuments, in museums and in the conservation of artistic heritage alike, as in the case of this Church of Saint-Gildas. An archetypal building that now has one of CUPA STONE's most noble materials.