Natural style for a station in the capital

Location
/ Spain

Year
/ 2016

Product
/ Stonepanel™ Multicolor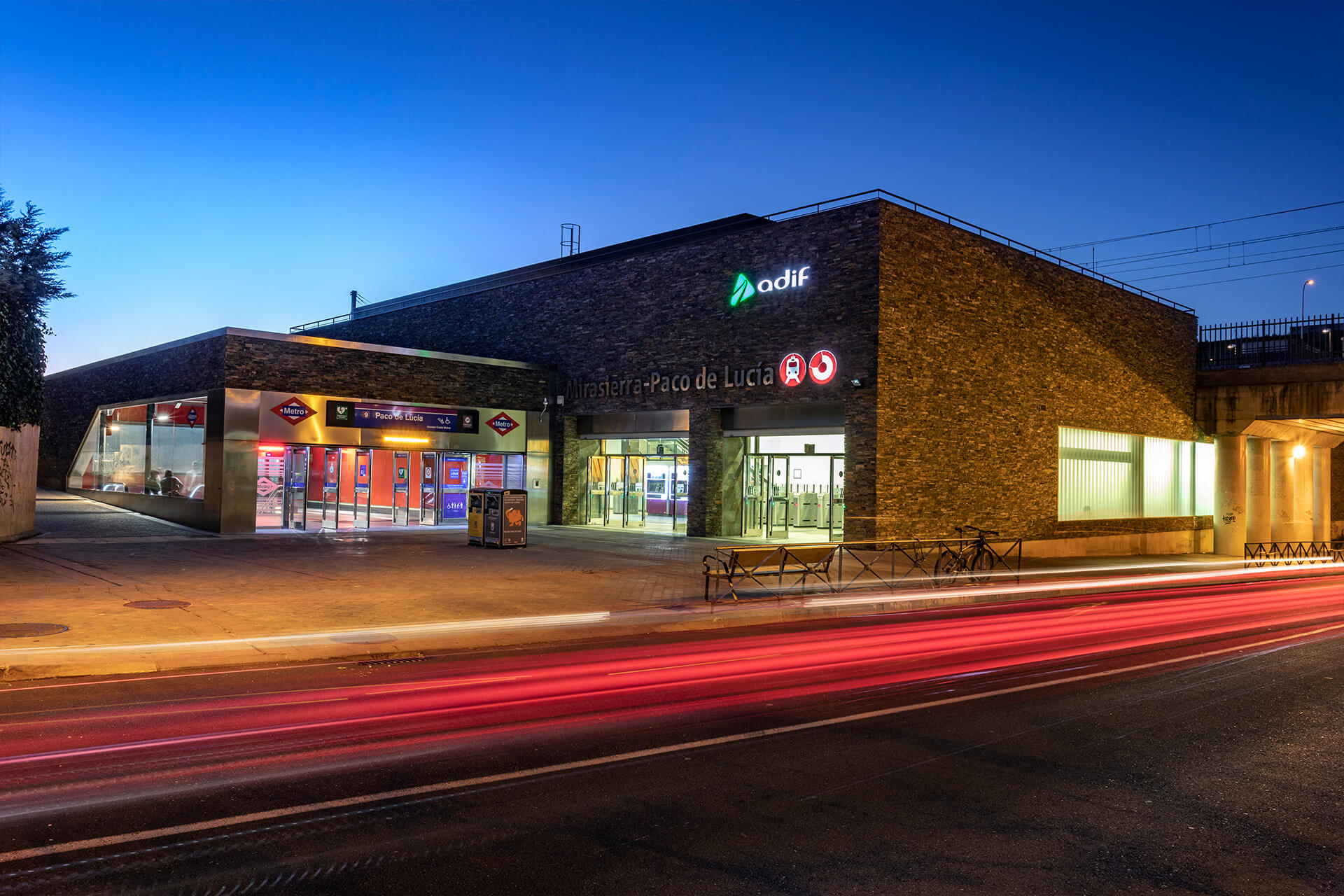 Connection between nature and the city
The project, overseen by Vías y Construcciones, takes advantage of the route of the railway line and is located in the area set aside to connect the Mirasierra neighbourhood with Montecarmelo, both in the district of Fuencarral-El Pardo, through calle Costa Brava. An infrastructure that benefits from CUPA STONE's more than 80 years' experience in the natural stone industry which has developed products such as STONEPANEL™, an innovative system for cladding all types of façades and walls with natural stone.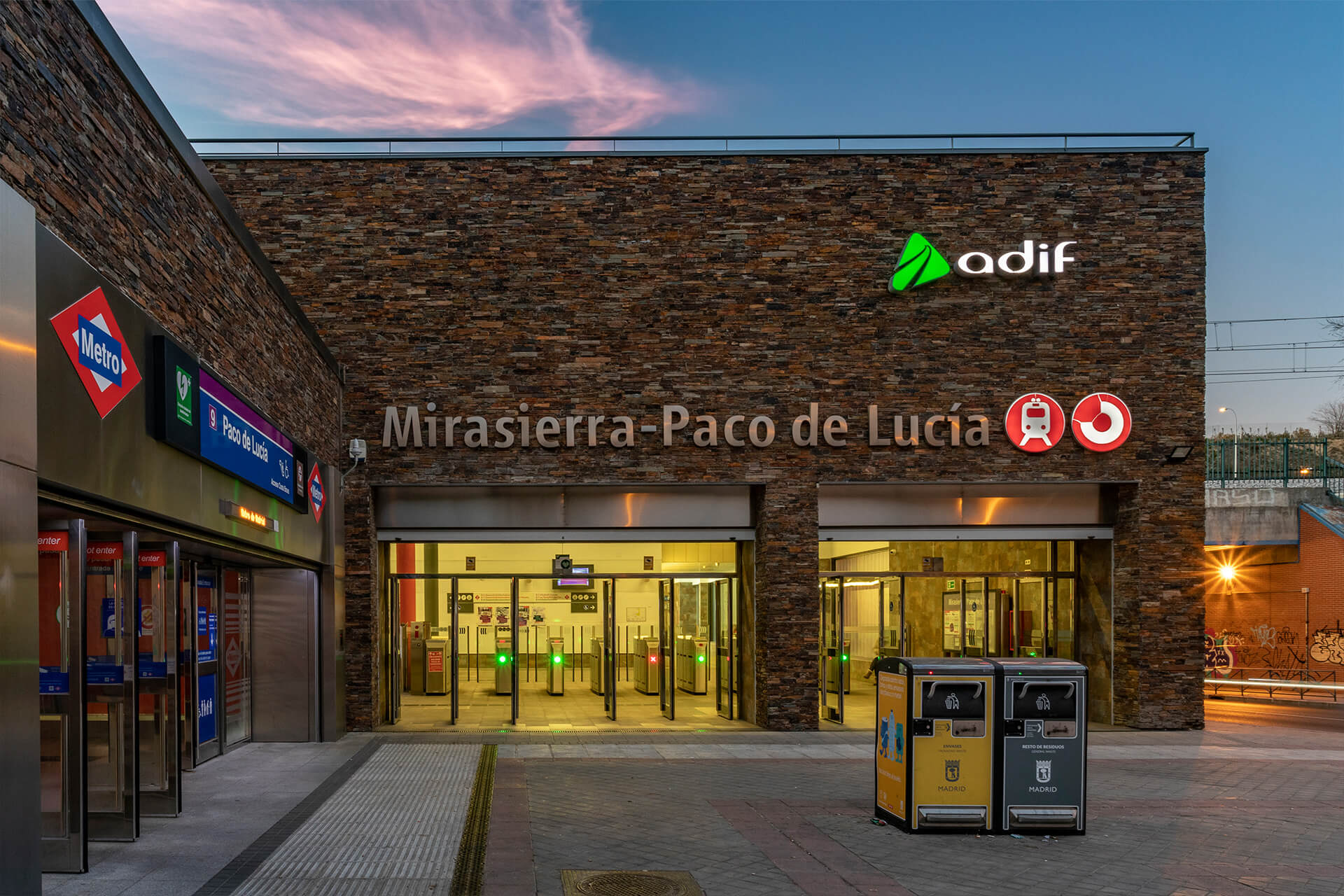 Between two shades of colour
The Mirasierra station, known as Paco de Lucía, benefits from the advantages of STONEPANEL™, in particular the absolute safety of its patented stainless steel anchorage system, which allows installation at heights of more than 2 metres. Each STONEPANEL™, made up of pieces of natural stone mounted on a cement base and reinforced with a fibreglass mesh, is "S"-shaped, thereby concealing the joints with a view to homogenising the finish, as can be seen in this recent construction project.
The panel chosen is STONEPANEL™ MULTICOLOR, made of reddish-brown slate with splashes of darker and lighter shades, an original composition that adapts to a contemporary space such as the Mirasierra train station. What's more, the aesthetics of the project is boosted by STONEPANEL's special parts: solid, straight and double corners, as well as window pieces, wall coverings and other accessories. Coming in standard 61×15,2 x 2,5-4 cm sizes, the natural stone panel provides the durability and strength required in the design of a heavily transited area that befits a public infrastructure such as this.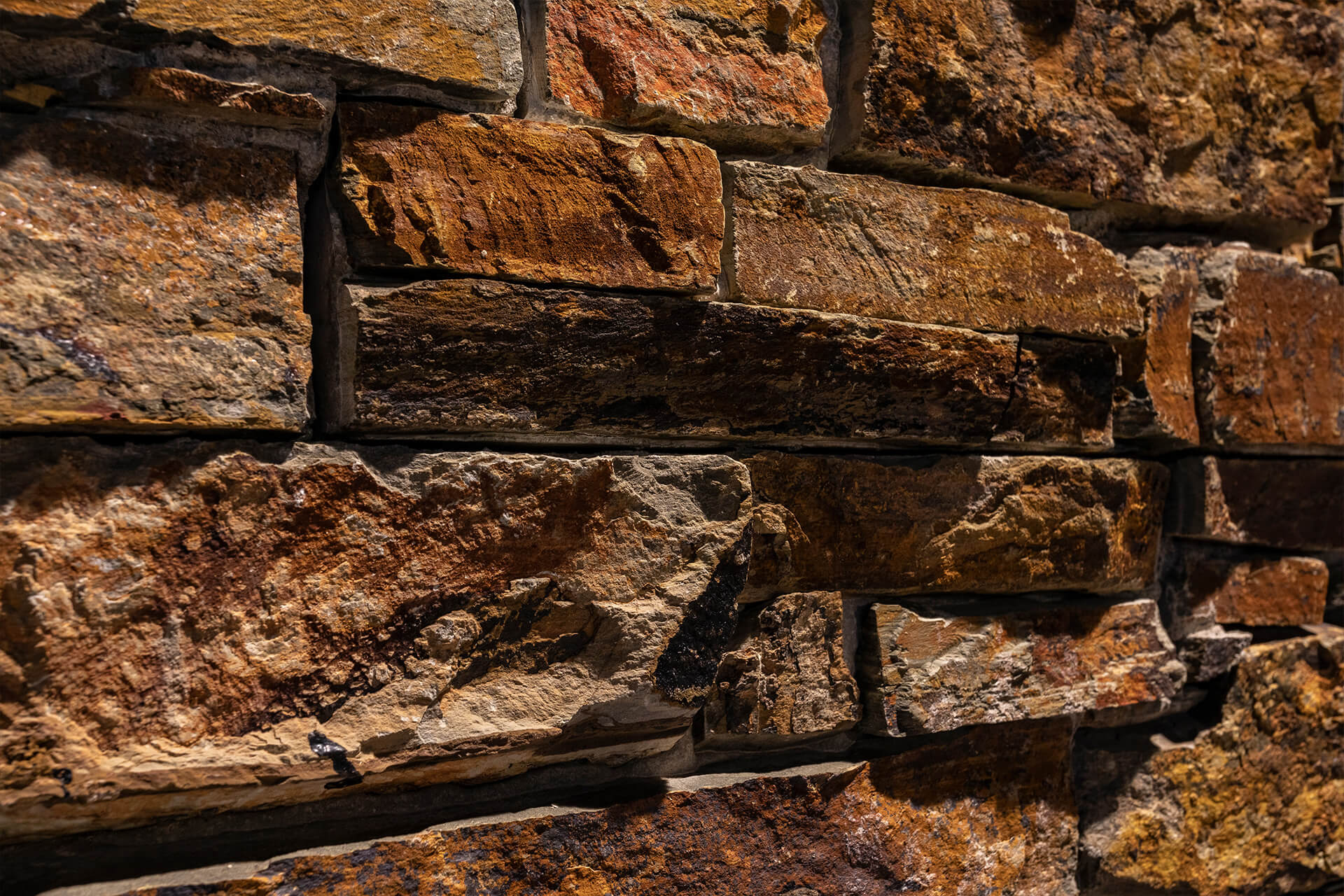 Meeting the highest demands
The Mirasierra passenger building has spaces for station management, areas with vending machines and access from the waiting area at platform level. Next to it is the Montecarmelo station, also a two-floor building, with a connection to the underground. The station has two 5-metre wide and 210-metre long platforms, one for each direction. The project also includes the adaptation of the underpass linking the buildings on the Mirasierra and Montecarmelo sides, as well as the modification of the electrification and the adaptation of the security and communication installations.
This new infrastructure encompasses landscaped areas, pedestrian links between Montecarmelo and the station, as well as a restricted access road from Calle Monasterio del Paular. The work on the new station is part of the project to extend Line 9 of the Madrid Underground, which will improve access to the peripheral neighbourhoods on the suburban line.