Natural stone for a kitchen that invites you to stay

Location
/ Spain

Year
/ 2020

Design
/ PersonalK Interiorismo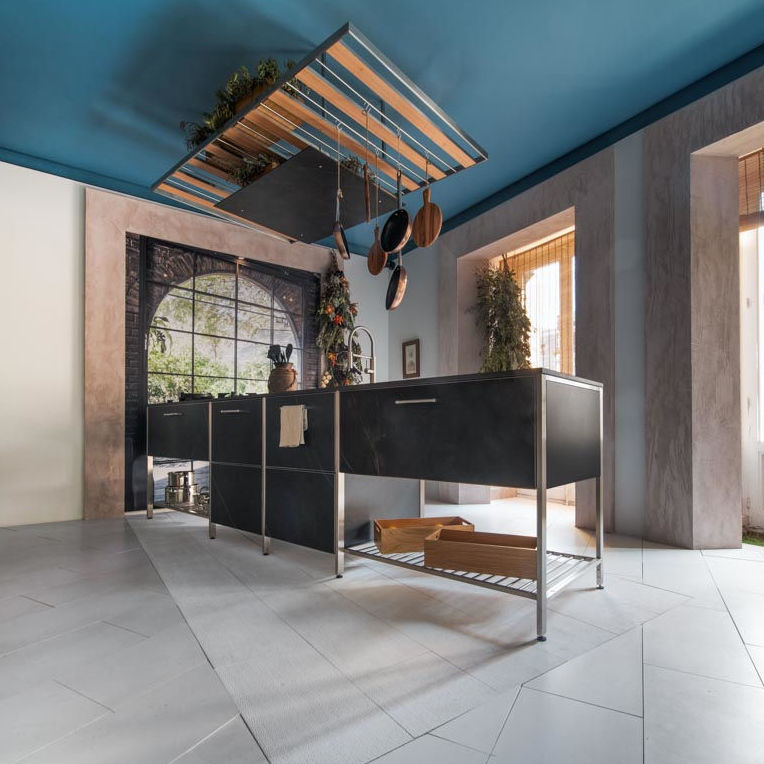 "We use durable materials, rich in textures: a natural luxury"
Mediterranean inspiration
The interior design studio PersonalK participated for the first time in Casa Decor 2020, together with Delamora Espacio Integral, to create "Cocina In & Out". This project was inspired by a Mediterranean villa, where an avant-garde design and noble materials cohabit with nature.
The floors of this space were covered in natural stone from national quarries: Cupa Stone's Paloma Limestone, with a Honed and a Storm finish. The use of these two different textures allowed the design team to create a unique disposition of the tiles: oblique to the wall and parallel to the countertop.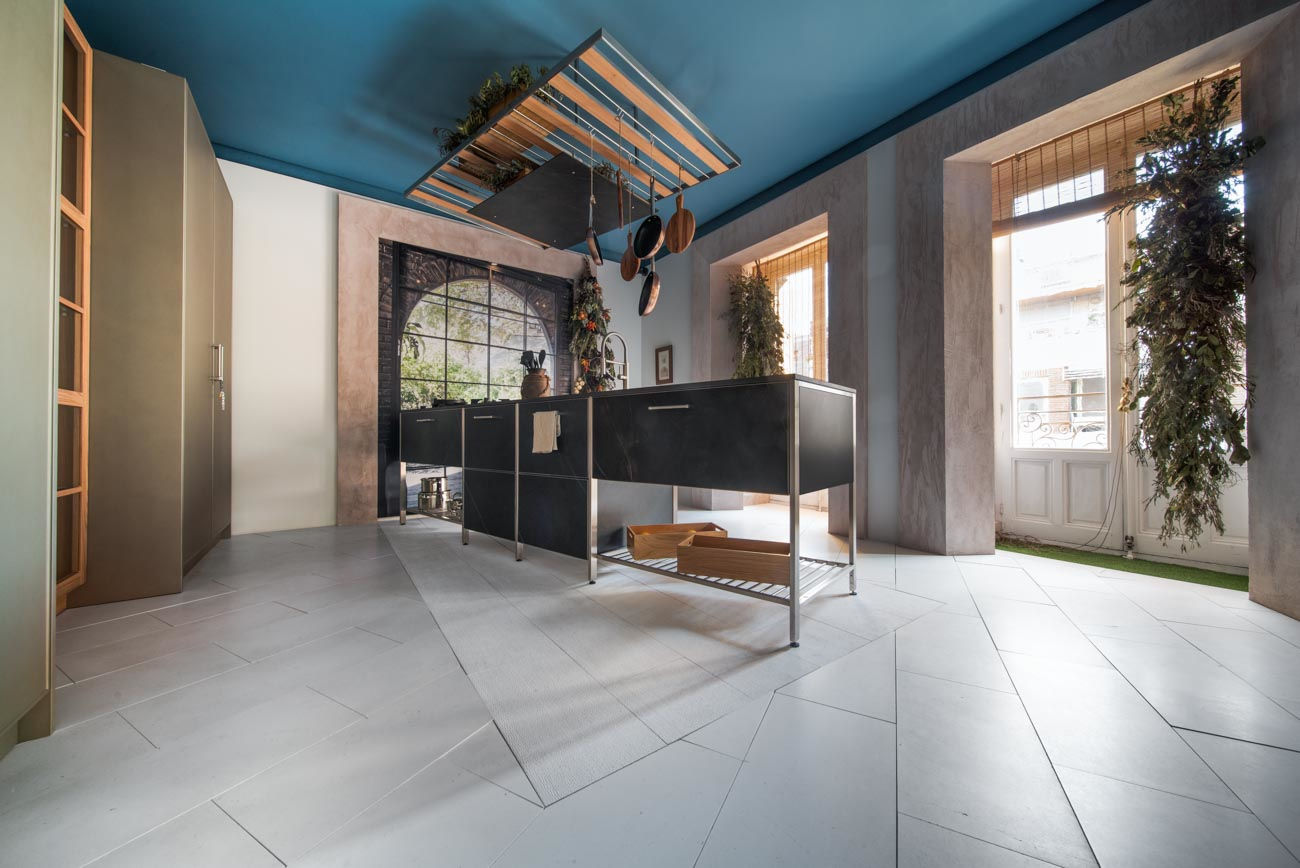 Wood, steel, natural stone
The restoration and decoration of a space involves multiple factors: finding the perfect material, the colours and volumes, the light, the available space and its antiquity, and the needs of those who live there. "All this entails an analysis and dedication that we provide down to the last detail", explained from PersonalK.
The design studio chose versatile and sustainable materials for this project, such as wood and natural stone. The Paloma Limestone from Cupa Stone has a luminous white colour that stands out for its purity that facilitates the combination of different styles and materials.
The properties of this natural stone allow its use on façades, outdoor cladding, floorings, and interior walls. It can be used with any type of finish, creating unique textures for aesthetic and functional purposes.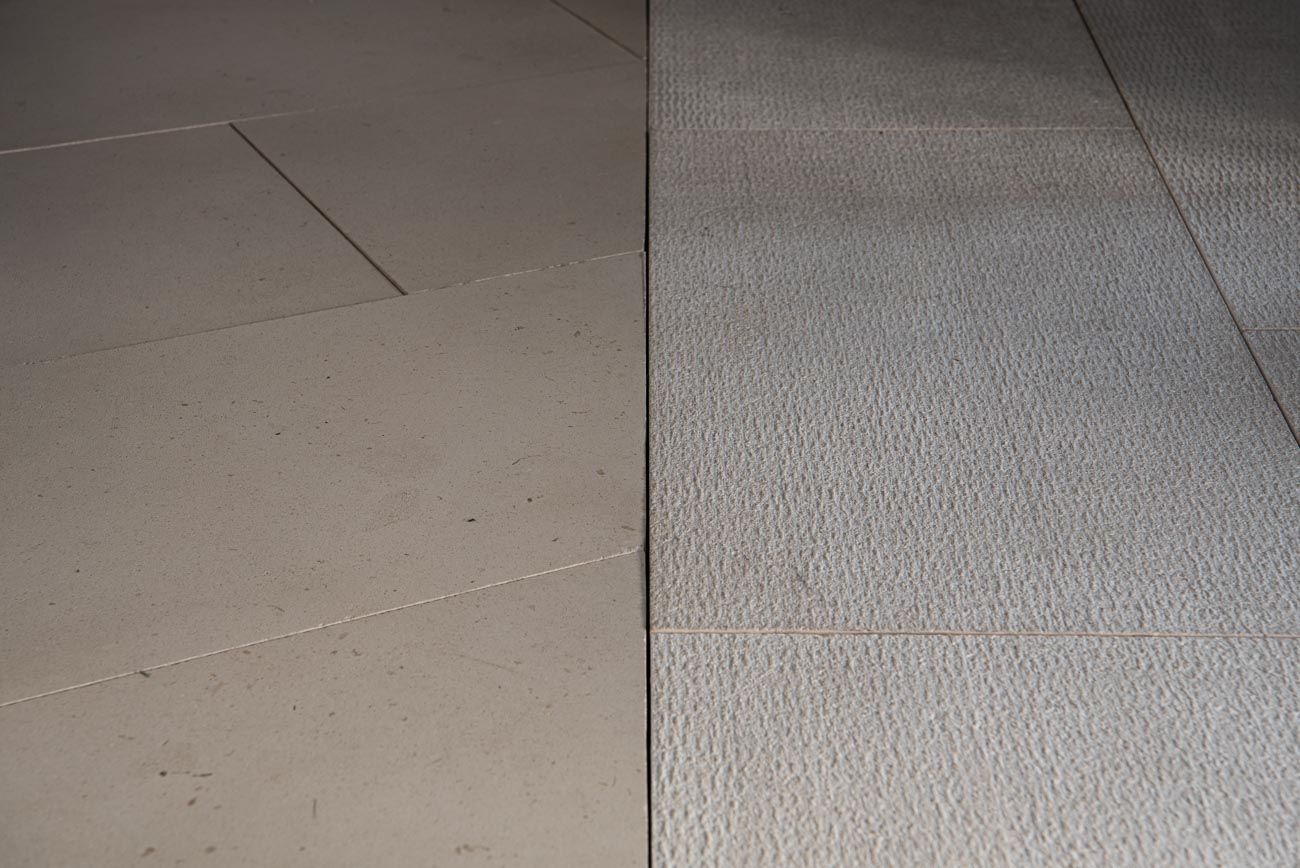 The importance choosing the right finish
Natural stone and its finishes allow you to create a wide variety of designs. Cupa Stone offers all kinds of finishes for natural stone: natural, brush-hammered, honed, sandblasted, tumbled, polished…
All the different finishes available can completely transform the aesthetics and decoration of any room or exterior design, contributing to the beauty and requirements of each project. In areas such as kitchens and bathrooms, the use of slip resistance finishes is of great importance, as with the rugosity provided by Cupa Stone's Stom finish.