Moretti Cocinas Space /AS Interiorista (Casa Decor 2020)

Location
/ Spain

Year
/ Año: 2020

Design
/ Moretti Cocinas/AS Interiorista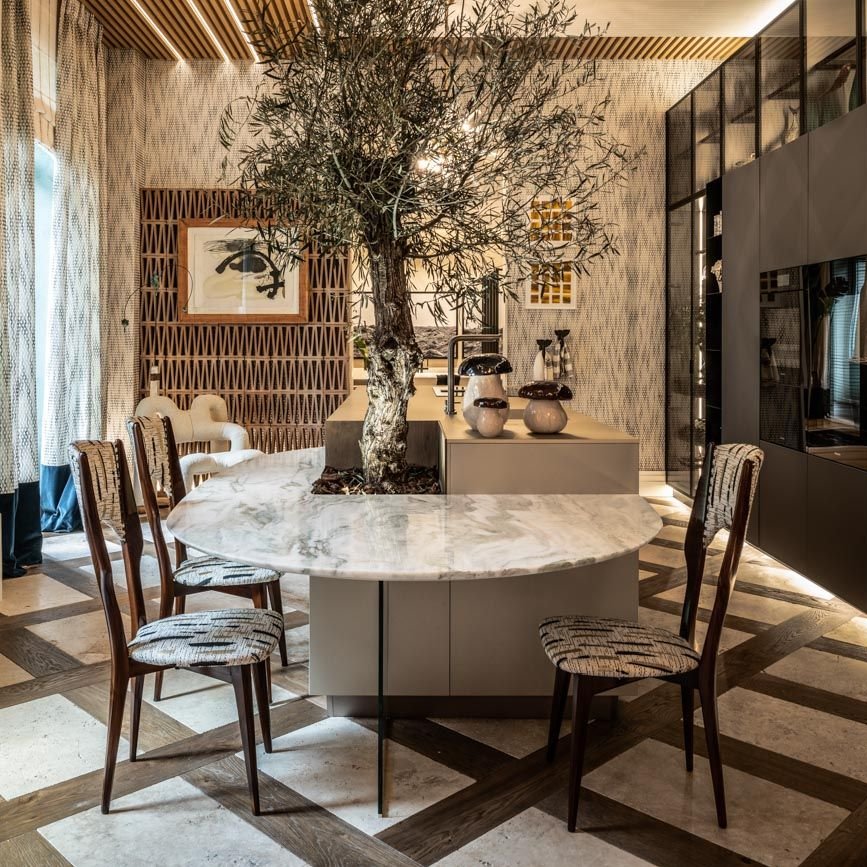 "Noble materials full of life"
Natural Stone in the heart of your home
The 2020 edition of Casa Decor had a truly magical and refreshing space: "GAIA. Welcome to the place where life grows". The Moretti Cocinas space, designed by the AS Interiorista team, revendicated the role of the kitchen as the central axis of the house and the family, that is, life.
This axis is represented by the stunning Onyx Jacaranda table. This natural stone from Cupa Stone is attached to the kitchen island, with an integrated olive tree that seems to emerge from within, creating an atmosphere that highlights the concept that inspired this kitchen, a tribute to Mother Earth.
The use of earthly colours and natural materials like stone, wood, and metals, creates a charming ambiance. Designed as a tribute to Lovelock, the scientist who created the Gaia Hypothesis, this kitchen was created to be the heart of the house.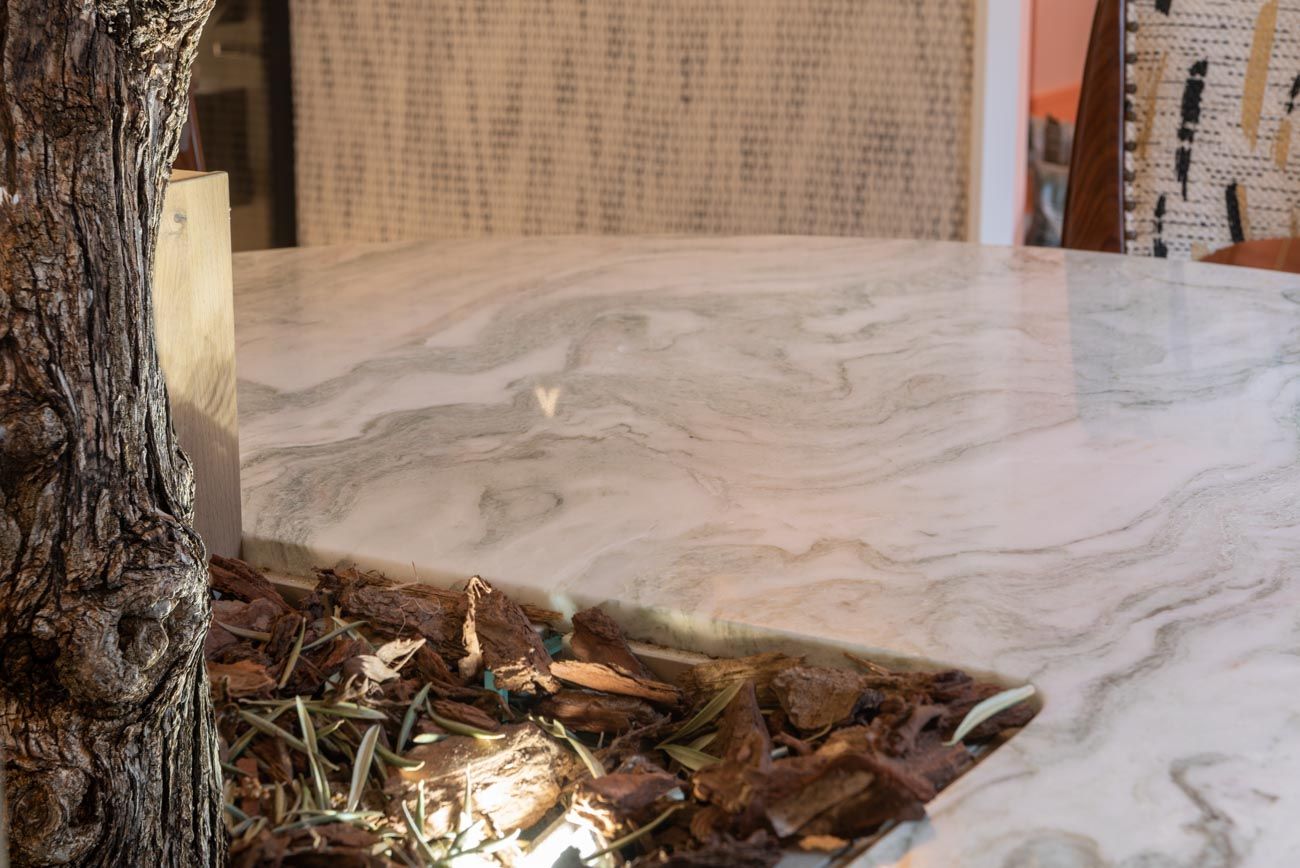 Onyx and Travertine
The beauty and uniqueness of natural stone was represented not only by the Onyx Jacaranda table but also the Beige Travertine floors. Its elegant arrangement, in combination with wood, provides an air of exclusivity and positive energy to this space.
The traditional bright cream-coloured travertine is one of the most used stones for interior and exterior designs. Its earthly colours and crystalline texture have given this natural stone its reputation for many centuries.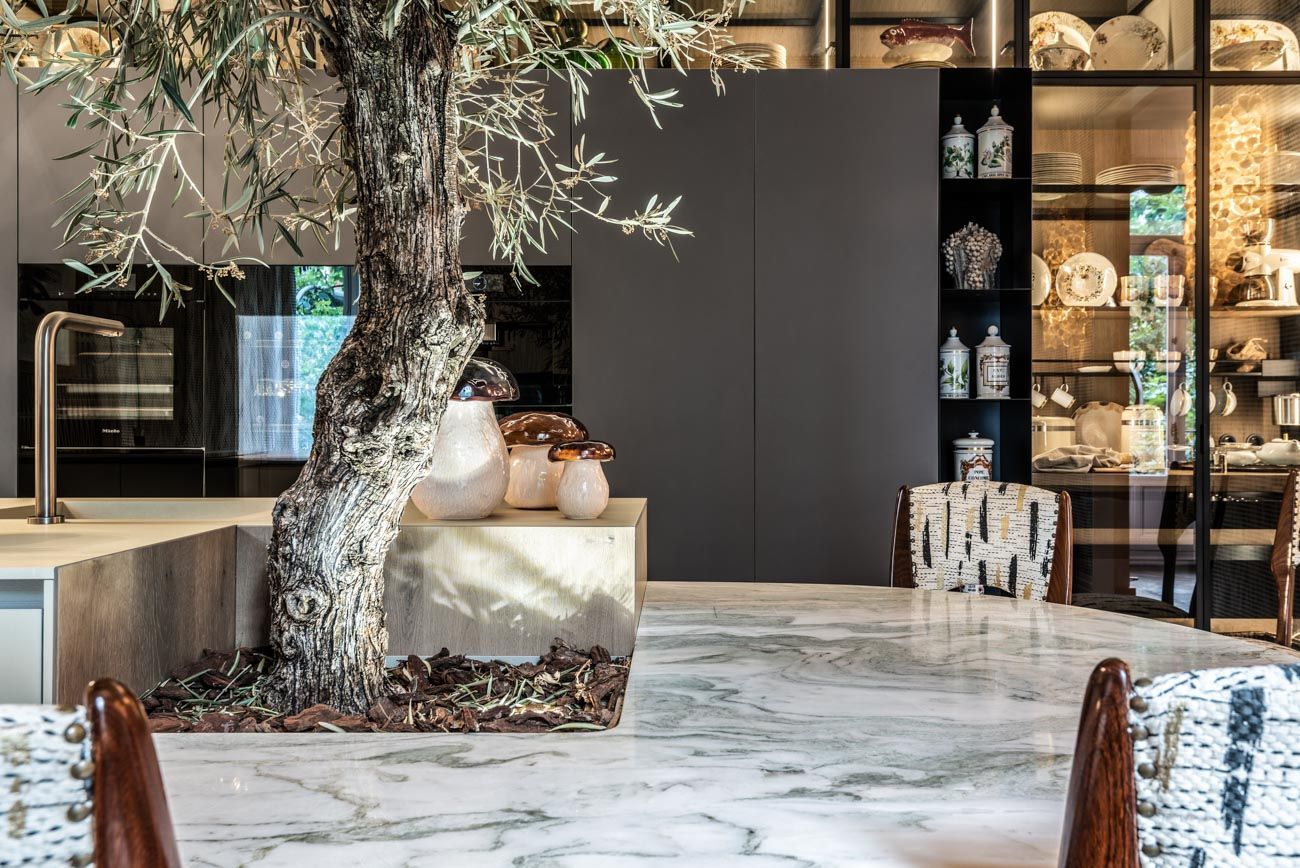 Sustainable materials for a sustainable design
Natural stone is one of the most sustainable materials used in constructions thanks to its durability and for being recyclable, reusable and easy to maintain. These properties allow
Natural stone is one the most sustainable materials used in construction thanks to its intrinsic qualities like durability, recyclability, reusability, and being maintenance friendly. These characteristics allow natural stone to be reused after temporary projects like Casa Decor, an interior design exhibition that takes place every year in Madrid.
In the pursuit of a fully sustainable life cycle, the designers of the Gaia space chose durable and recyclable materials like natural stone or wood. For that reason, when the exhibition was over, they found a new home for the olive tree.