Quality in the countertop of 'La Gloria Vegana'
A professional countertop

Location
/ Spain

Year
/ 2022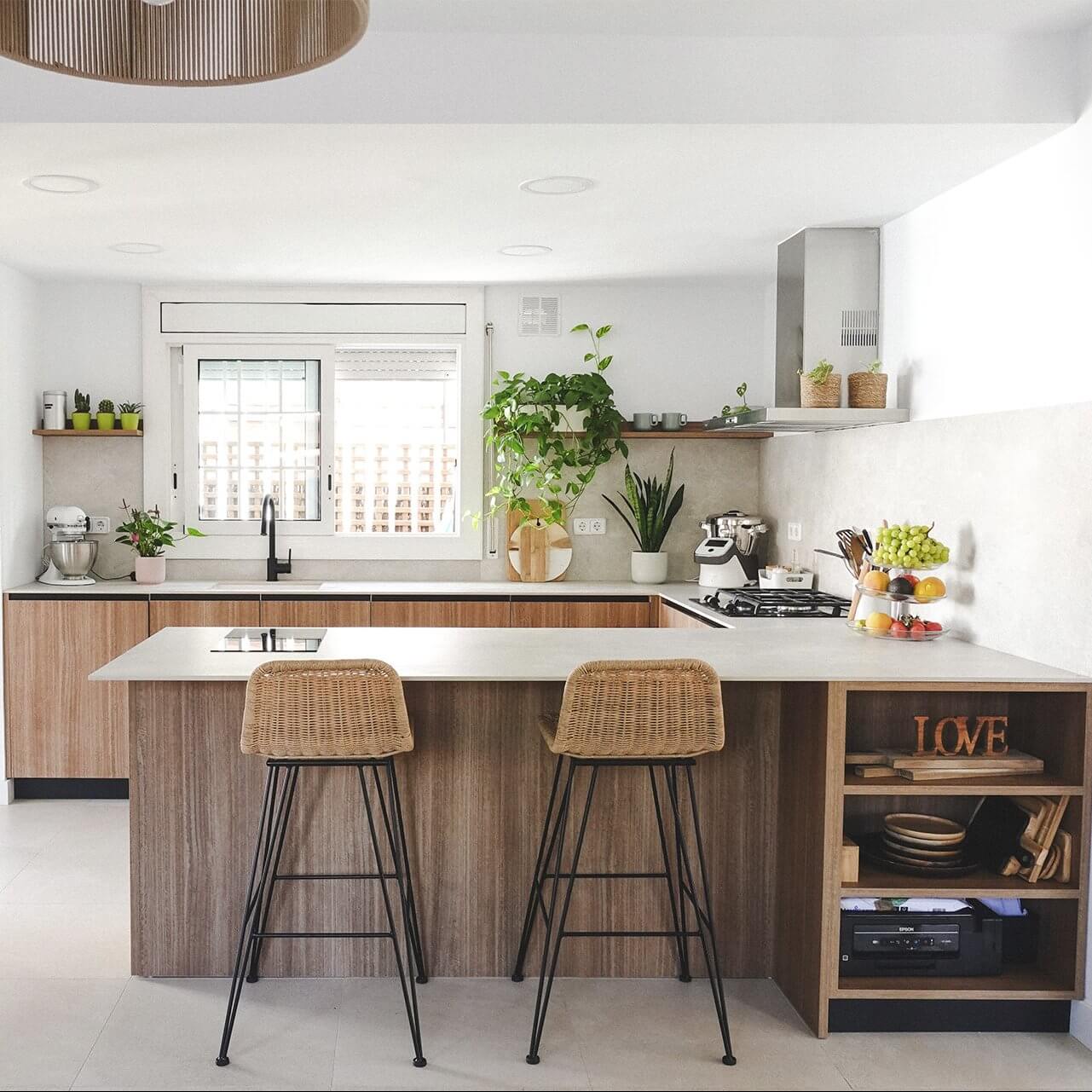 From Tanger to Barcelona
Gloria Carrión, the creator of La Gloria Vegana, has recently redesigned the kitchen of her new home, featured in all of her videos, with a Platinum White countertop from Sapienstone, distributed by Cupa Stone. The content creator has a community of nearly 500,000 followers on Instagram, with whom she shares new 100% plant-based recipes every week.
As a mother, entrepreneur, and former accountant, she made the decision to pursue her true passion – cooking. She draws inspiration from her grandfather, who once cooked for a British Lord, and his culinary adventures. This influence has undoubtedly contributed to the special touch present in her cooking, which her community greatly appreciates.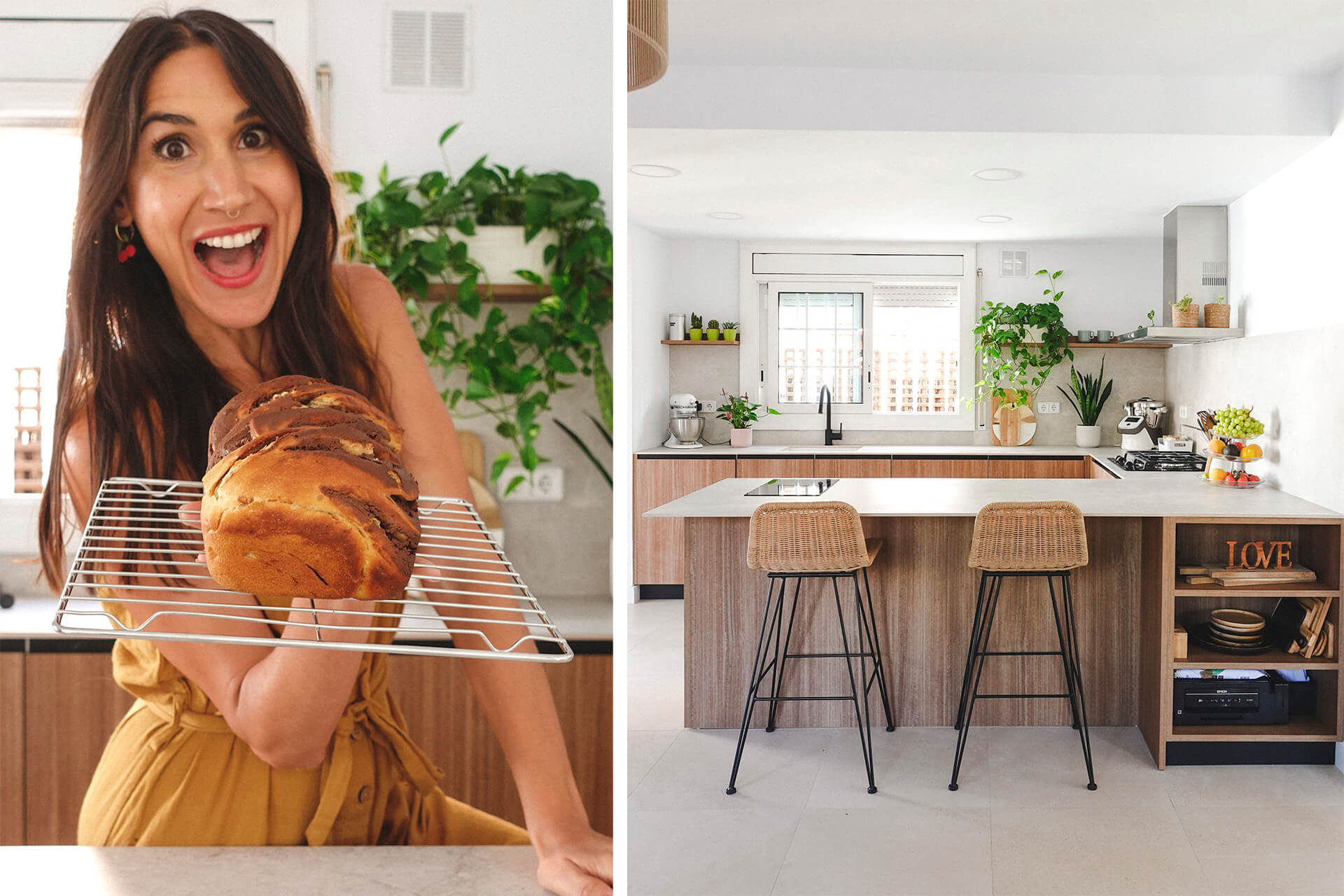 The countertop's Choice
The kitchen is undeniably one of the most important spaces in a home. When Gloria began the renovations on her new house, she was clear about wanting "a spacious and well-lit kitchen where I could work comfortably. It needed the quality required for my videos, workshops, and photos."
The gray-cream hue of Sapienstone's Platinum White added the brightness necessary for optimal lighting in Gloria's videos. Moreover, the light colors of the countertop and cabinets help create a more expansive and luminous atmosphere. As Gloria herself notes, this decision was one of the most challenging to make. Finding a product that combines both technical and aesthetic quality and being satisfied with it is a rare occurrence. The porcelain stoneware countertop from Sapienstone, distributed in Spain by Cupa Stone, is easy to clean and hygienic, with exceptional resistance to thermal shocks, scratches, impacts, and prolonged use.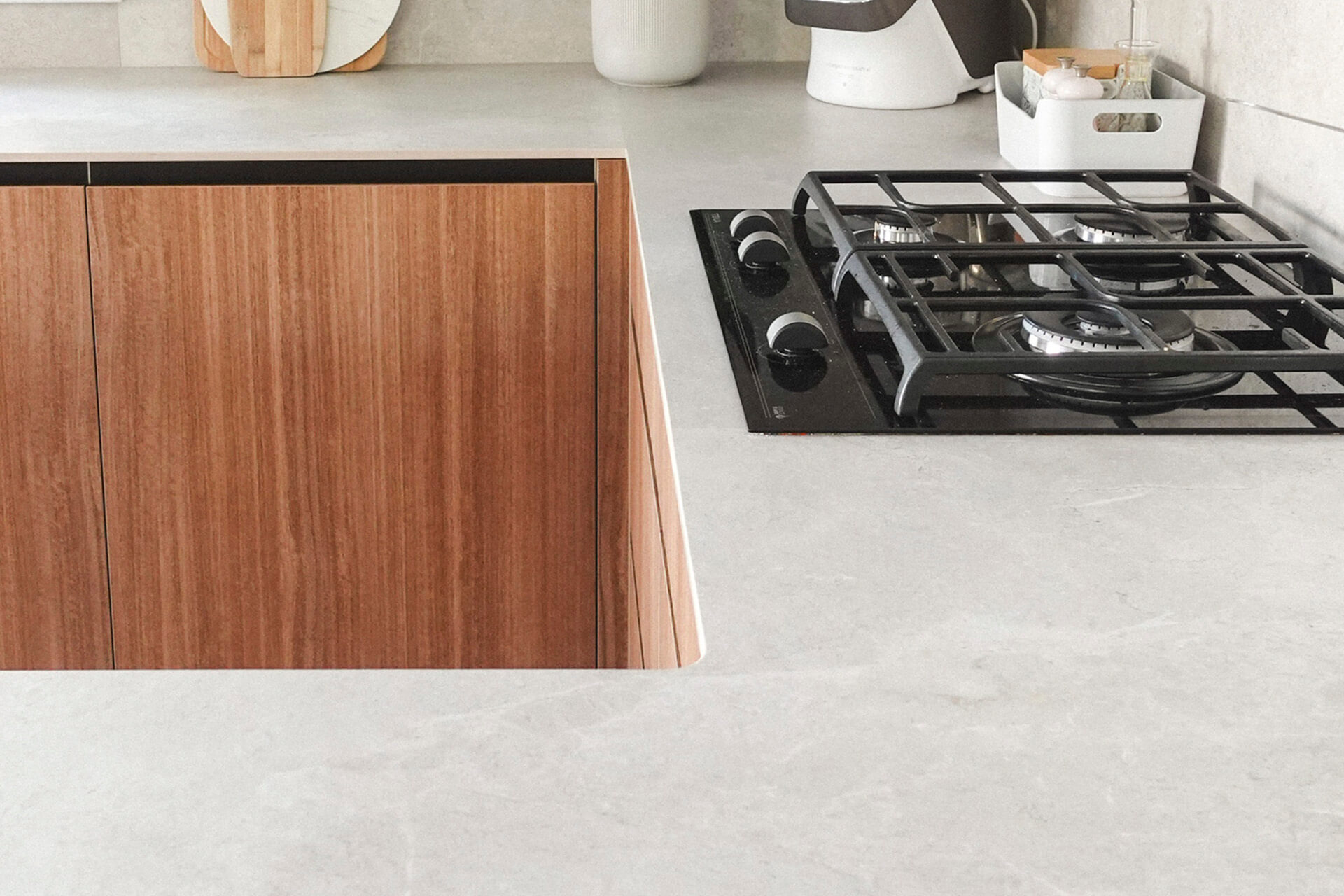 A Sustainable Choice
When choosing a material for her kitchen, Gloria couldn't ignore her life philosophy – respect for the environment and our planet. The Platinum White countertop more than meets those requirements, along with many others, leaving her fully content with her decision.
Being consistent with specific actions, collaborations, and support is not the only important aspect. Having the peace of mind that your daily life and work contribute to a more sustainability-conscious society sends a message of awareness for more responsible and ethical consumption, primarily focused on caring for the place we call home.