Integrating natural stone into a residential building

Location
/ France

Design
/ Alain Tassot, Jean-Luc Le Trionnaire and Gwénaël Le Chapelaine

Product
/ Stonepanel™ Nordic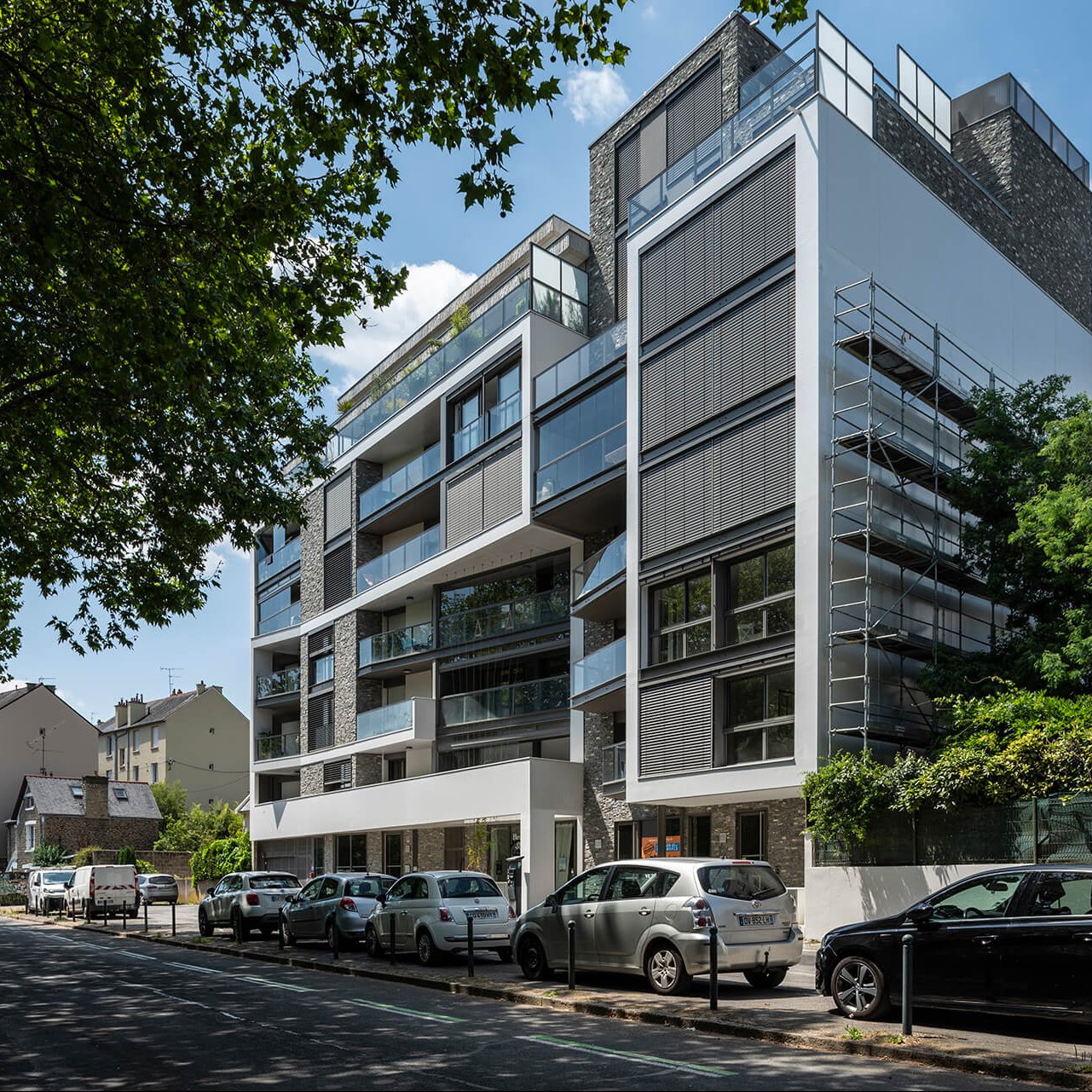 Introducing STONEPANEL™ in a facade with personality
A unique type of architecture
The city of Rennes in the province of Brittany is a city where history and architecture come together, mainly in stone and wood, and is steeped in history. In the old quarter, full of 16th century medieval houses and historical monuments, this building is perfectly integrated into an area where local urban planners are reluctant to give the green light to new constructions.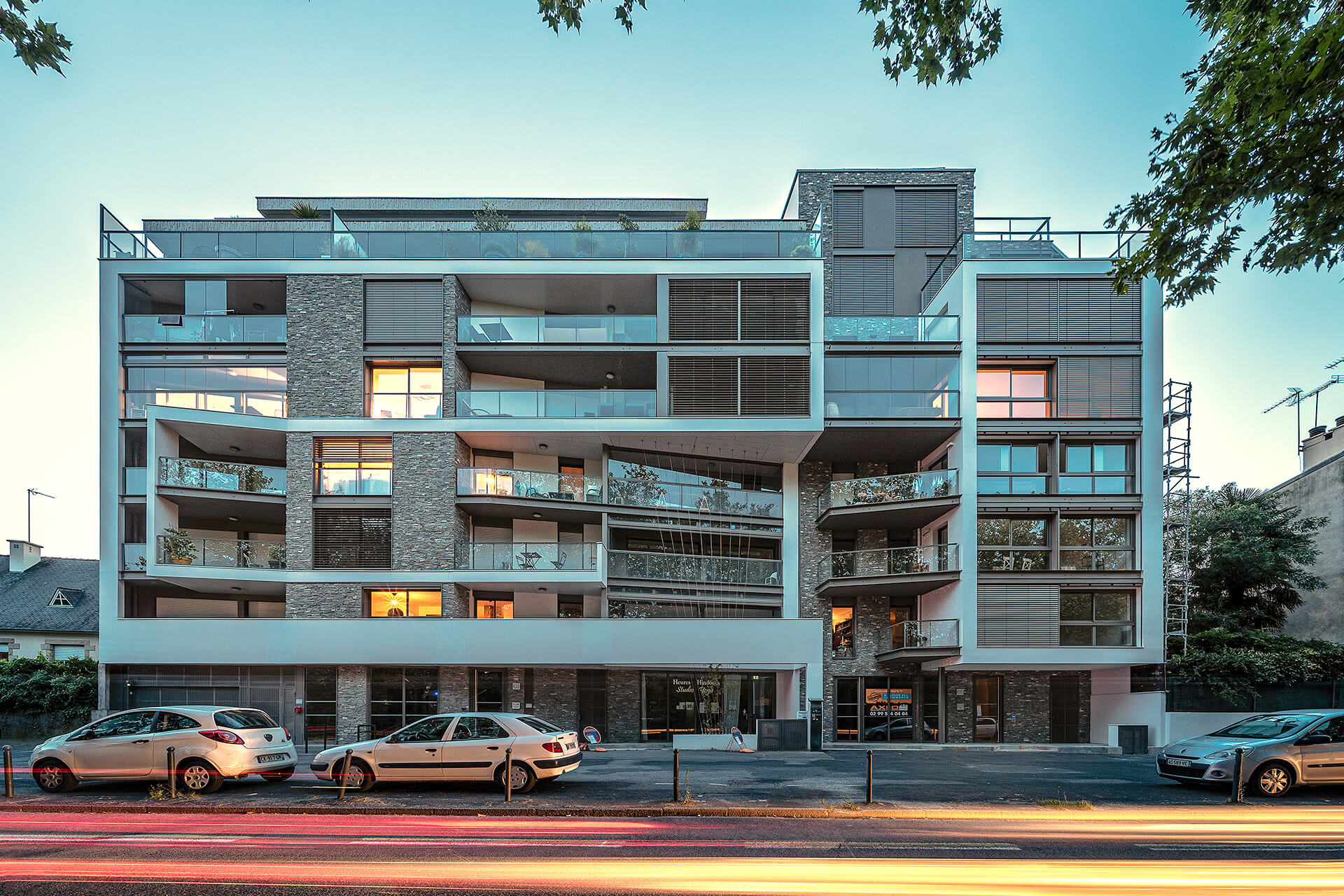 Natural stone façade solution
From the outset, the goal of this project was to be elegant and stylish, spreading out the spaces where the different elements would go, paying special attention to the STONEPANEL™ NORDIC, the panel chosen by the architects that would take up a significant part of the façade, covering up to150 m2, being the efficient, safe, aesthetic and high-quality solution for the cladding of walls and facades with natural stone.
What's more, the fact that STONEPANEL™ can be installed up to 28 metres, in accordance with the CSTB, was a perfect fit for a project such as this.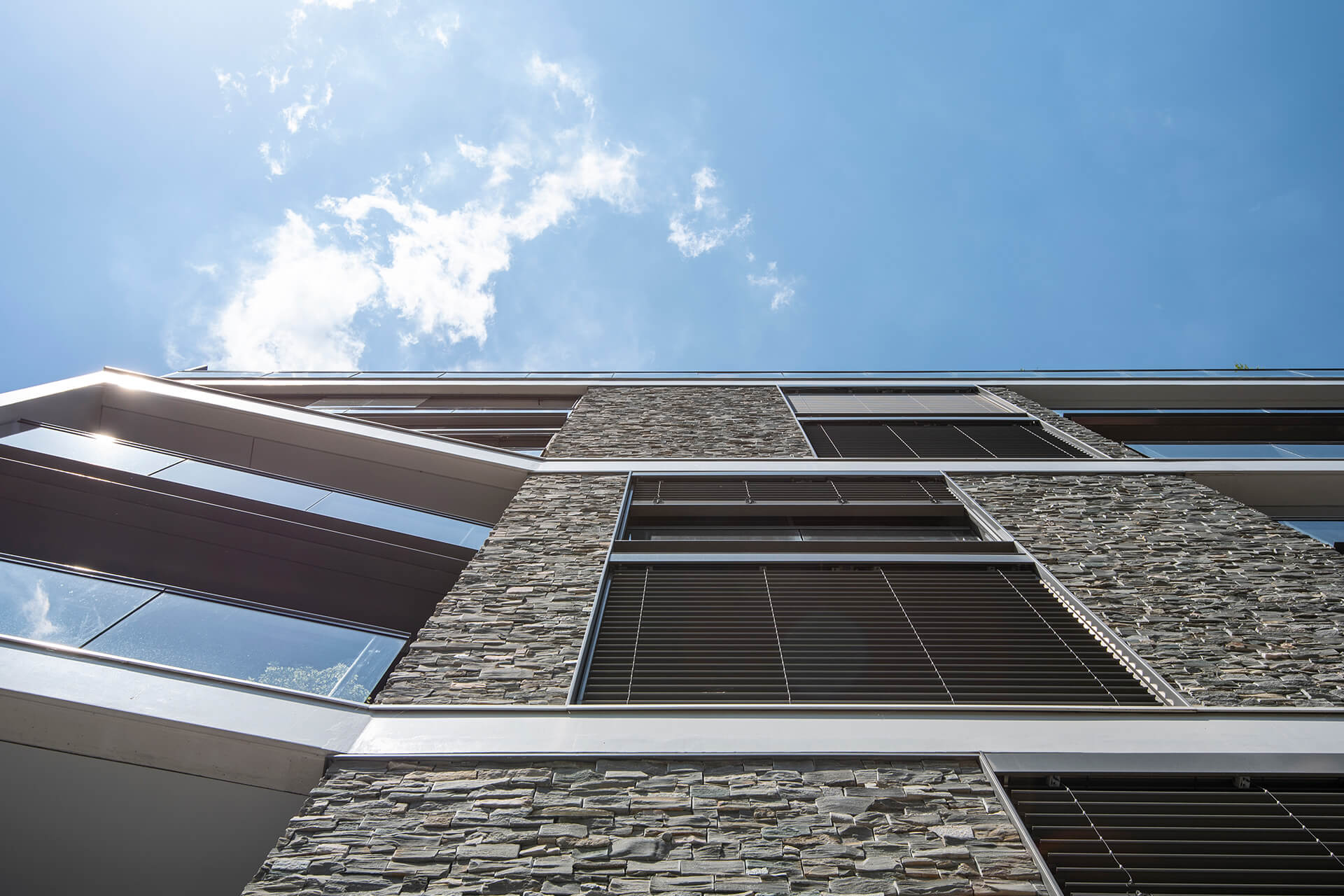 Energy efficiency in any project
The building has been designed with low energy consumption in mind. Sustainability criteria must be taken into account more often when carrying out any type of project. In fact, STONEPANEL™ contributes up to 26 points towards obtaining LEED certification (Leadership in Energy & Environmetal Design), an international rating system for sustainable housing.
In other words, just by using STONEPANEL™ in a project, we could achieve a quarter of the points needed to qualify for the highest level of this type of rating. The categories it contributes most to are Energy and Atmosphere, Indoor Environment Quality, Materials and Resources, as well as Sustainable Construction.