Infercoa for exterior resort flooring
Infercoa for outdoor flooring for the first 100% organic marine spa.

Location
/ France

Year
/ 2018

Design
/ Jardins à Thèmes

Product
/ Infercoa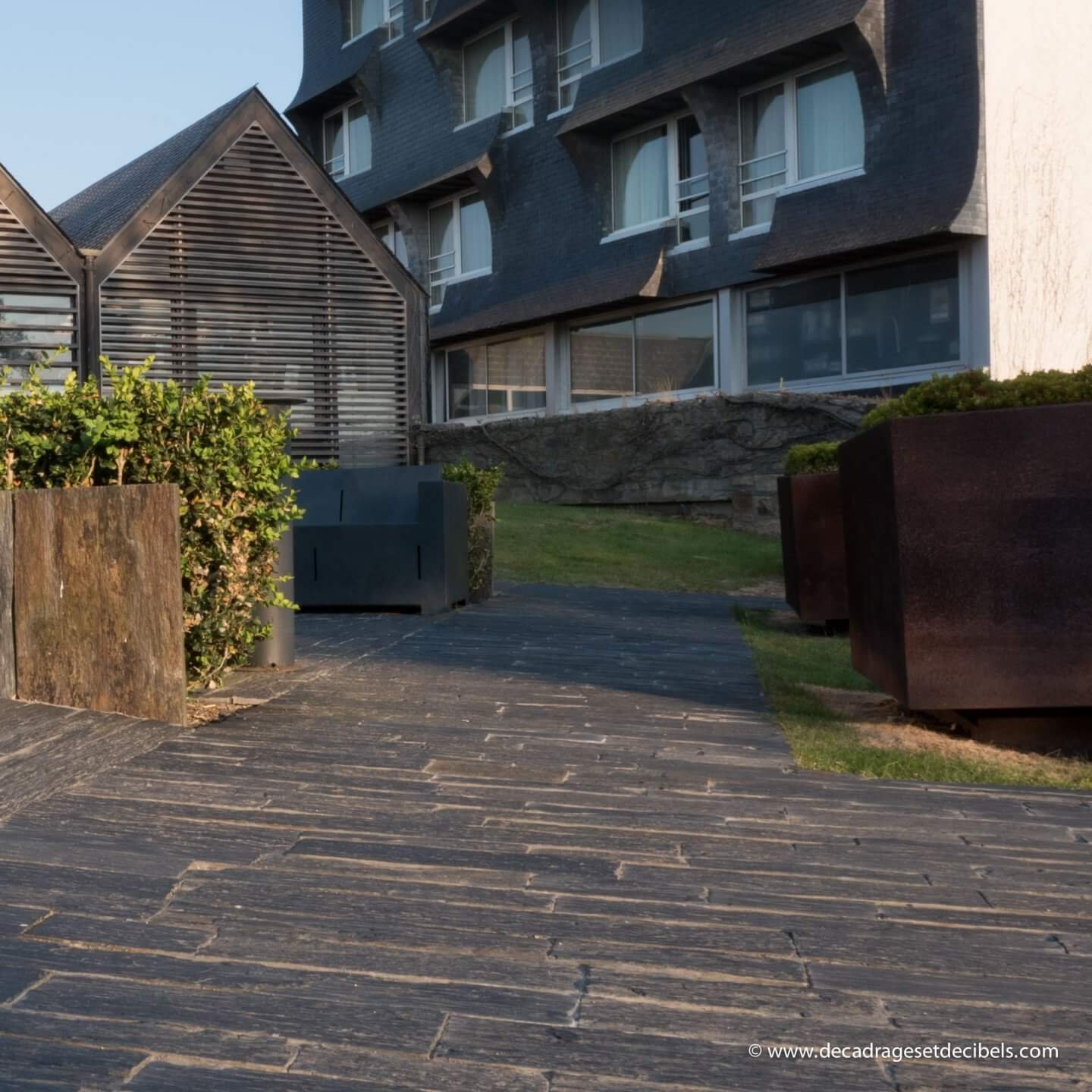 An exclusive CUPA STONE product for the first 100% organic marine spa.
Infercoa for the largest marine spa in French Bretagne
Infercoa natural slate, an exclusive CUPA STONE product, has been chosen for the exterior flooring of the Carnac Thalasso hotel, the largest marine spa Infercoa for the largest marine spa in French Bretagne and the first in the world to receive the Ecocert-Green Life ecological certification.
Infercoa was chosen for the outdoor pedestrian areas of this resort located in the famous seaside resort of Carnac. The landscaping company Jardins à Thèmes, specialised in the creation of gardens, designed and implemented the project. In addition to its rustic aesthetics, Infercoa has provided the outdoor paving leading to the hotel with strength and firmness.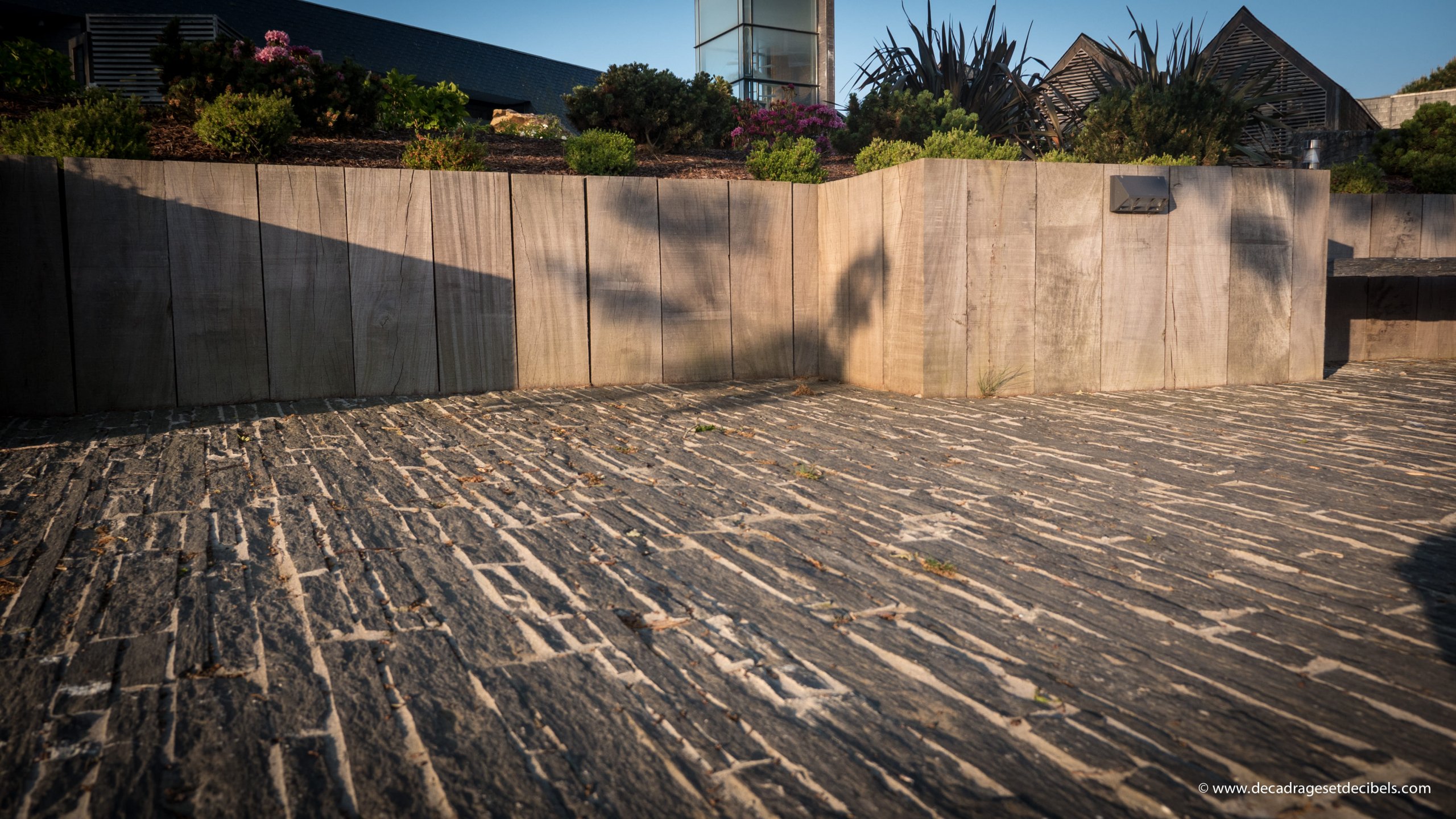 Infercoa, perfect for pedestrian traffic areas
Coming from CUPA STONE's own quarry in Portugal, Infercoa is recommended for exterior paving and cladding. Its durability, resistance and hardness make it a perfect natural stone for areas with heavy traffic, both vehicular and pedestrian.
In addition, Infercoa is available in post, tile or block formats with thicknesses of between 6 and 10 cm and variable lengths. This diversity offers great versatility so that it can be used in all types of projects: façades, walls, gabions, stairs, fountains, Japanese steps or enclosures. This slate withstands the most demanding weather conditions such as snow, ice or hail.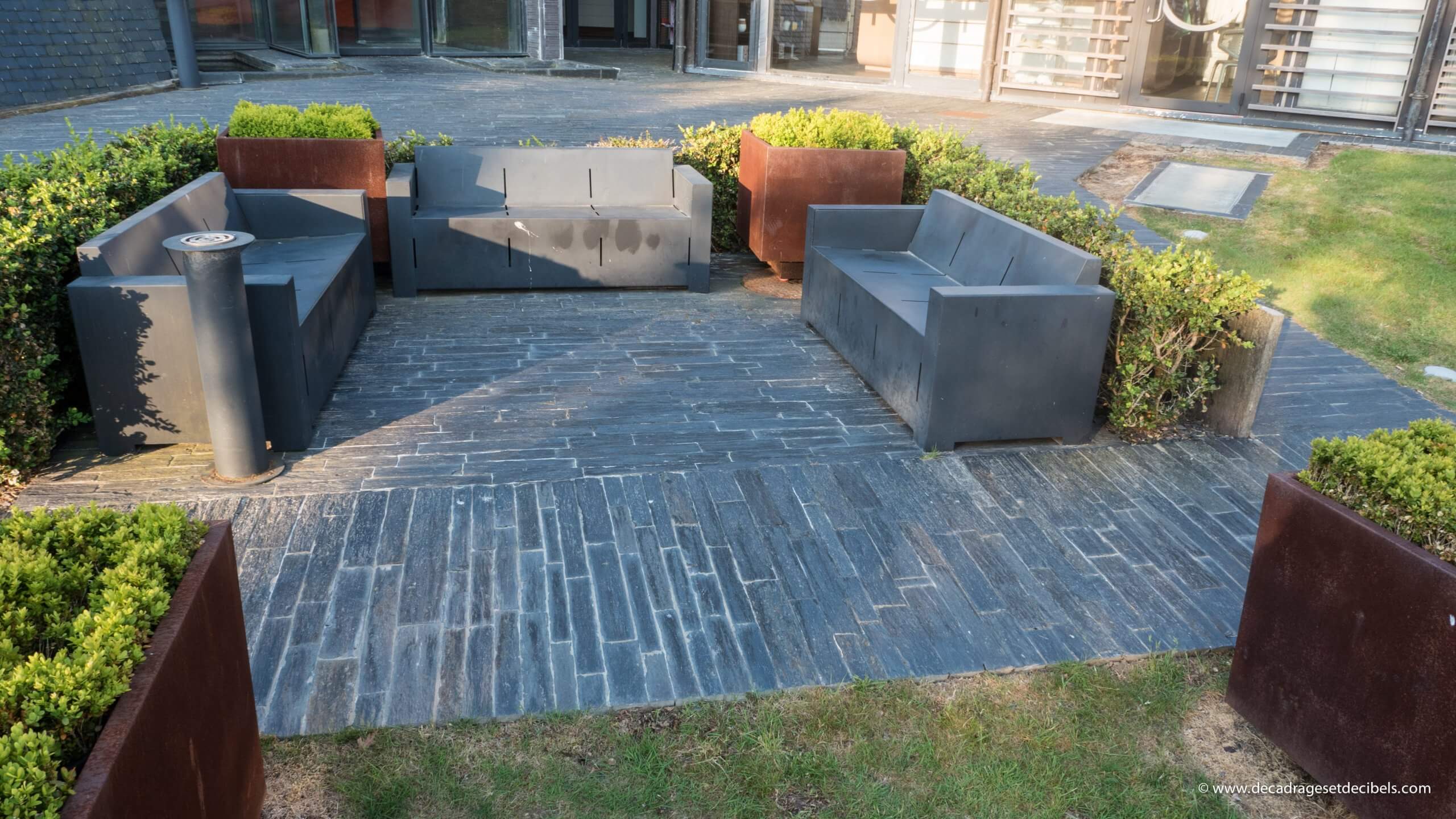 Carnac Thalasso, a 100% organic hotel
Renowned for its natural environment, the Carnac Thalasso hotel is the first 100% organic marine spa. The Ecocert-Green Life organic certification guarantees a relaxing space that combines well-being and respect for the environment. A sensation that is also conveyed by our Infercoa natural stone, combined with the mineral silhouettes of the menhirs that decorate the hotel's outdoor space.
Sheltered by the Bay of Quiberon in southern Bretagne, Carnac is a famous seaside resort. Surrounded by beaches and a natural environment protected as a megalithic centre, it is known as "the city of 3,000 menhirs".
© Photographs
/ www.decadragesetdecibels.com/