House with pool and terrace

Location
/ France

Year
/ 2016

Design
/ Lucas Paysage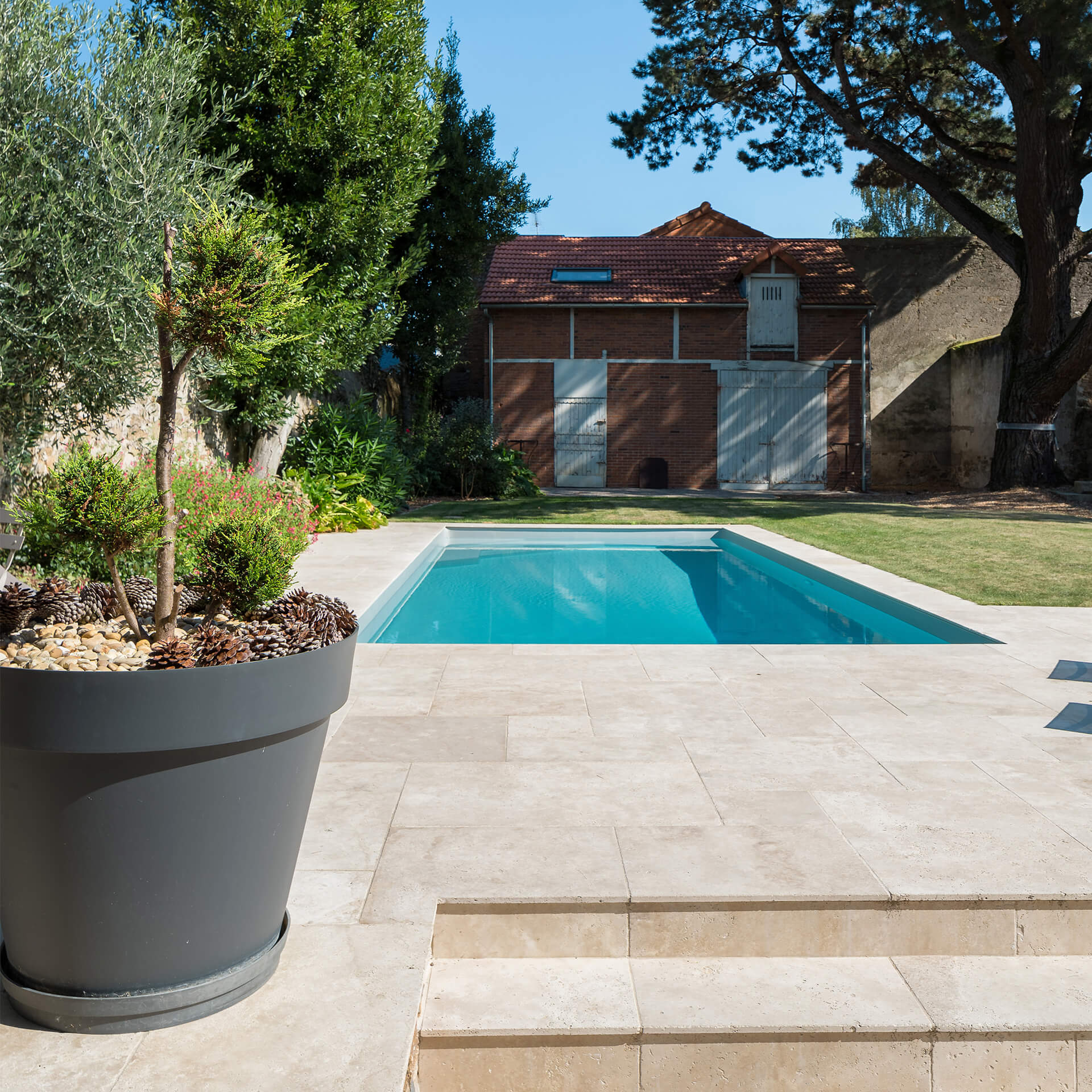 "The natural stone is in harmony with the house and the landscape"
Natural materials integrated into the environment
The combination of quality and beauty from CUPA STONE's natural stone creates unique outdoor spaces that can stand the test of time. The luminosity and resistance of the Travertin make it a widely used and highly appreciated noble material for exterior and interior projects.
Designed by the French company Lucas Paysage in the spring of 2016, it emphasizes the successful integration with the landscape thank to the use of CUPA STONE's Travertin.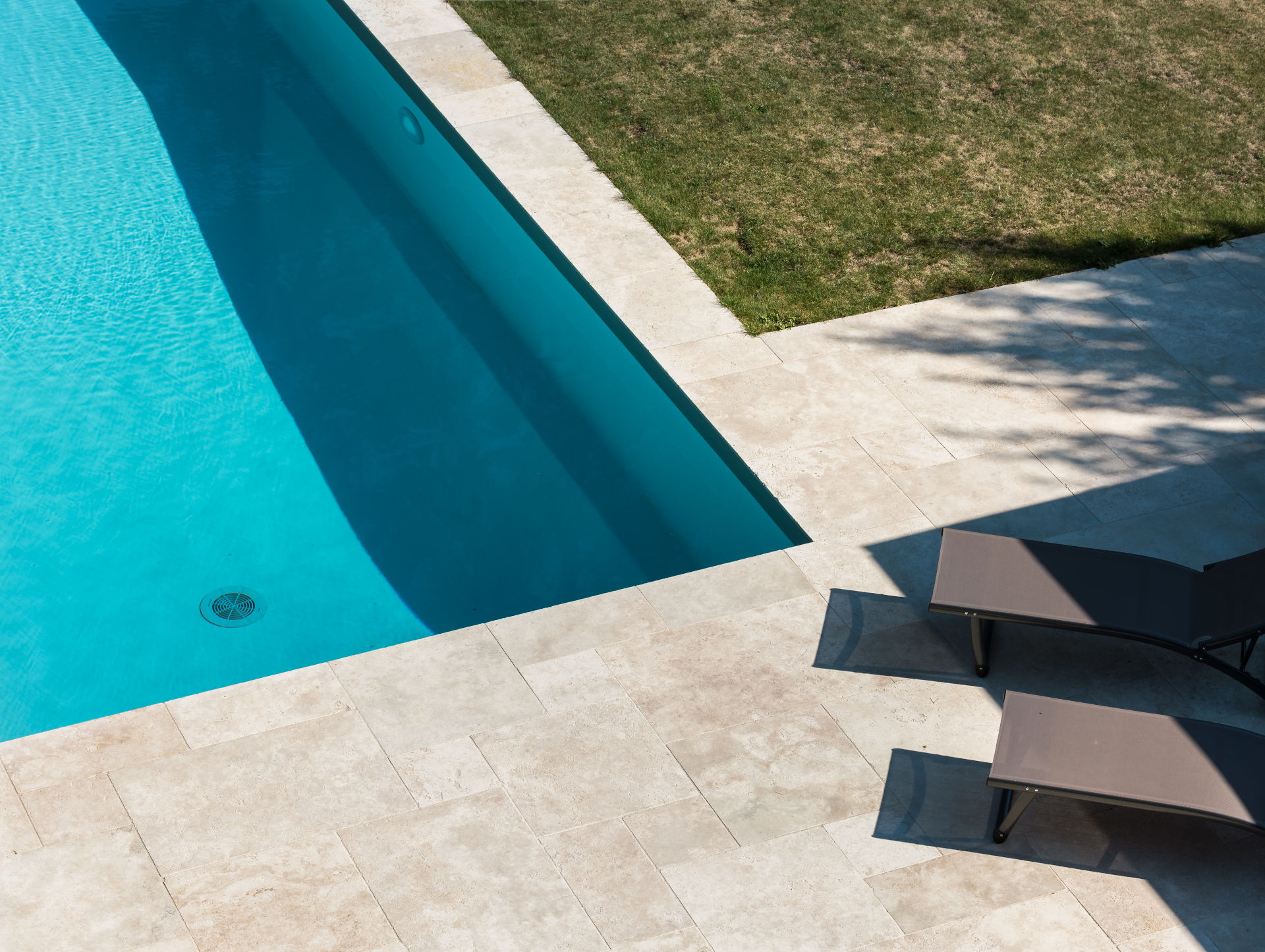 A natural warmth ambience thanks to the Travertin
This landscaping project was designed to "harmonize the warmth and charming style of this house, keeping the fluidity between the spaces". The use of natural materials allows the use textures and colours that fit the design to perfection.
The CUPA STONE Travertin has a characteristic bright cream colour with earthy-toned veins. The compact and crystalline texture make this marble a revered material since ancient times, a perfect combination of durability and timeless beauty.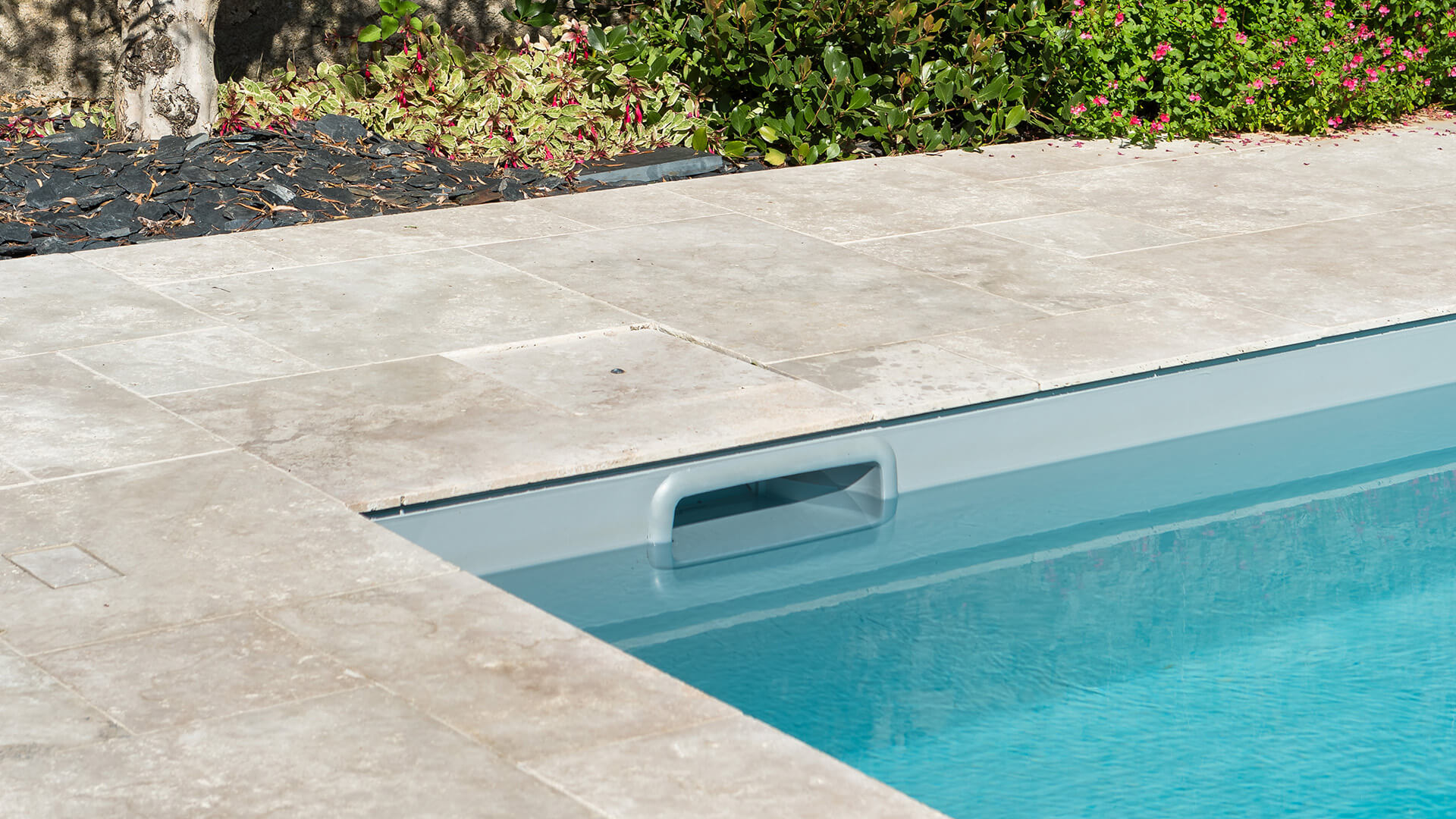 The choice of materials for the pool area is key
Choosing the best material for the pool deck of this project was of great importance. It should be slip-resistant, easy to maintain and in line with the style of the rest of the house. CUPA STONE's Travertin met all the criteria.
Just as the pool deck, Travertin was used for the sides in format Opus Roman in 15 mm (90×60, 60×60, 60×30 and 30×30 cm). The tiles of the same material (10x10x3 cm) completed the design and delimited the green areas and the pots around the pool.
Natural stone is a noble, environmentally friendly, and resistant material. Landscaping professionals, such as Lucas Paysage, choose the natural stone because they want an aesthetic product that is also durable. In addition, it is slip-resistant, easy to maintain and resistant to chlorine, water, and salt. Without a doubt, "the stone is in harmony with the house and the landscape".