Hotel Akelarre
Avant-garde with sea views

Location
/ Spain

Year
/ 2017

Design
/ Mecanismo Estudio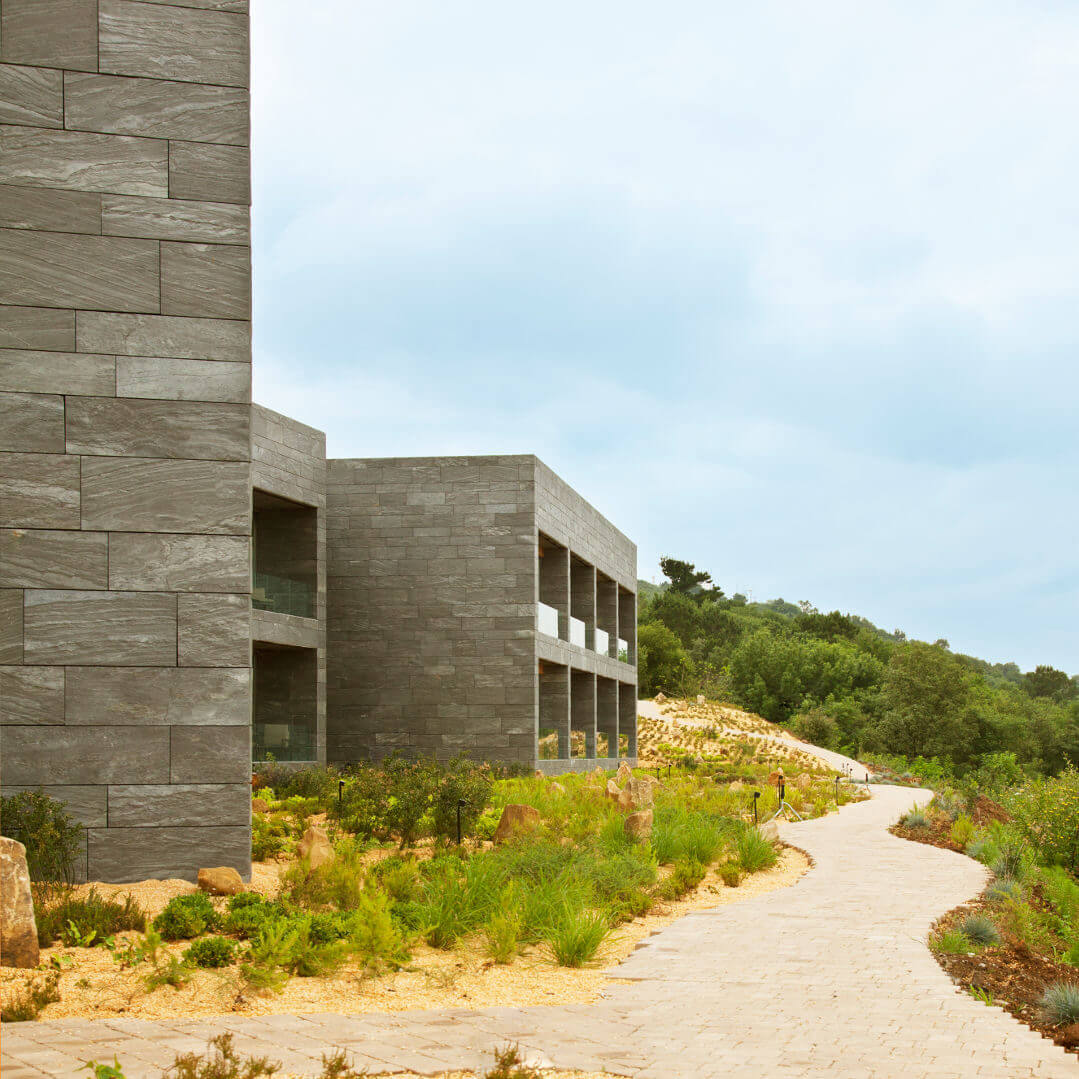 «It was intended to use an image of greyish and natural stone volume, integrated into the mountain. The Filita Moaré, a stone with texture, allowed to generate this natural appearance»
Filita Moaré ventilated façade for a 5-star hotel
The Akelarre Hotel, inaugurated in San Sebastián in 2017, emerges from the mountainside in the form of five "cubes" with ventilated facades covered with Filita Moaré natural stone. The design, created by the Mechanism architecture studio, formed by Marta Urtasun and Pedro Rica, surrounds the building in which the famous three-Michelin-star restaurant by Pedro Subijana is located.
The Filita Moaré natural stone plays an aesthetic role in landscape integration in the natural environment of this 5-star hotel with excellent views of the Cantabrian Sea. "The intention was to use an image of a greyish and natural stone volume, integrated into the mountain. The phyllite, a stone with texture, allowed to generate that natural aspect", highlight the Mechanism architects.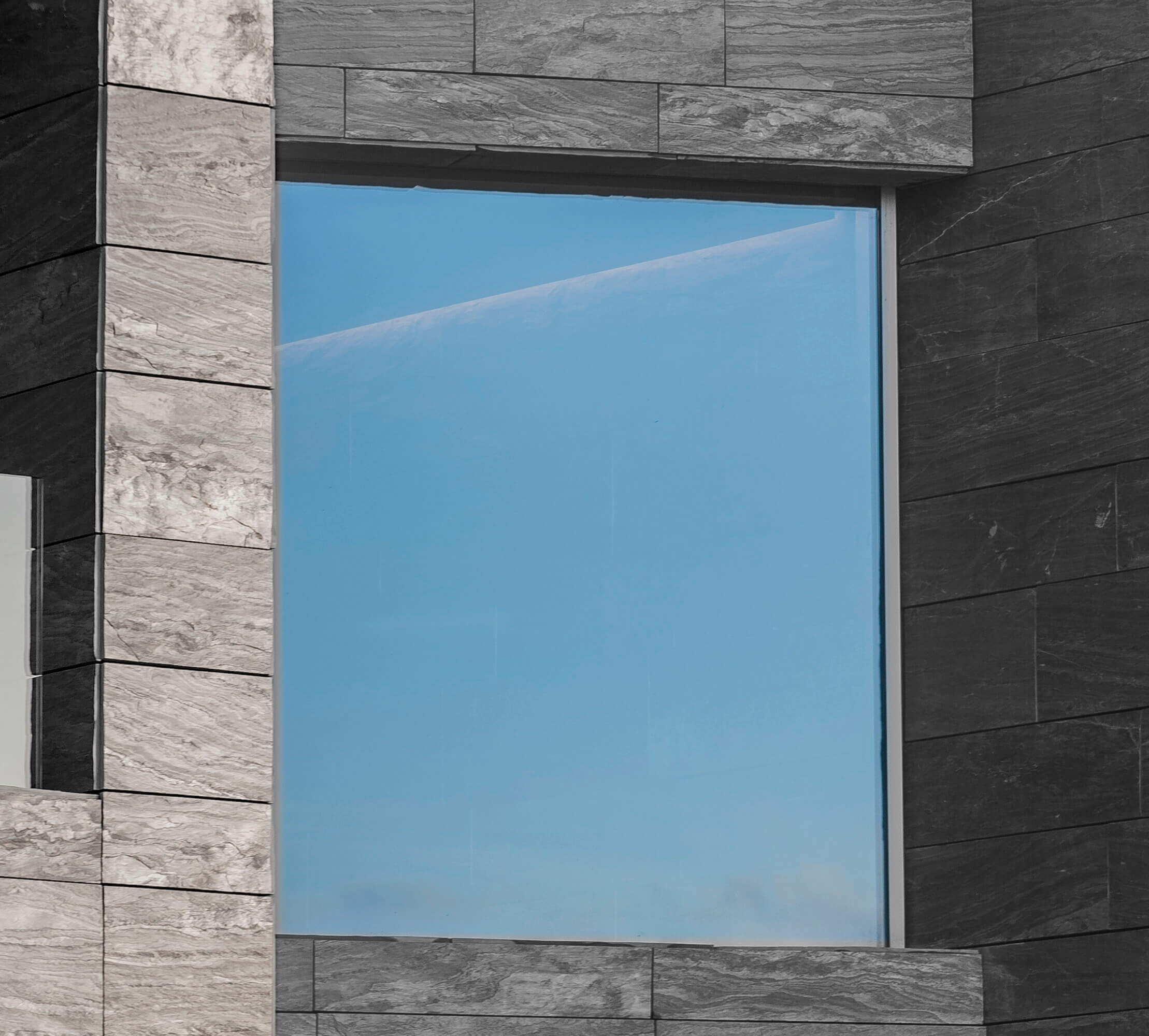 The stone of the facade enters the interior
The ventilated façade of the Hotel Akelarre covered with Filita Moaré has been designed in accordance with sustainable criteria. In fact, the use of renewable energies and energy use has been chosen, optimizing the facilities. In addition, a completely new installation system with hidden anchoring was chosen. A technique that allowed "combining the irregularities and texture of phyllite as a natural material with totally innovative and systematized assembly and installation", they explain from Mechanism.
To emphasize the effect of "solid volume", the architects Marta Urtasun and Pedro Rica chose Filita Moaré tiles in large formats up to 110×45 cm. In addition, a continuity of the exterior design with the interior is achieved by using the same formats to cover the walls and floors of the spa and wellness area.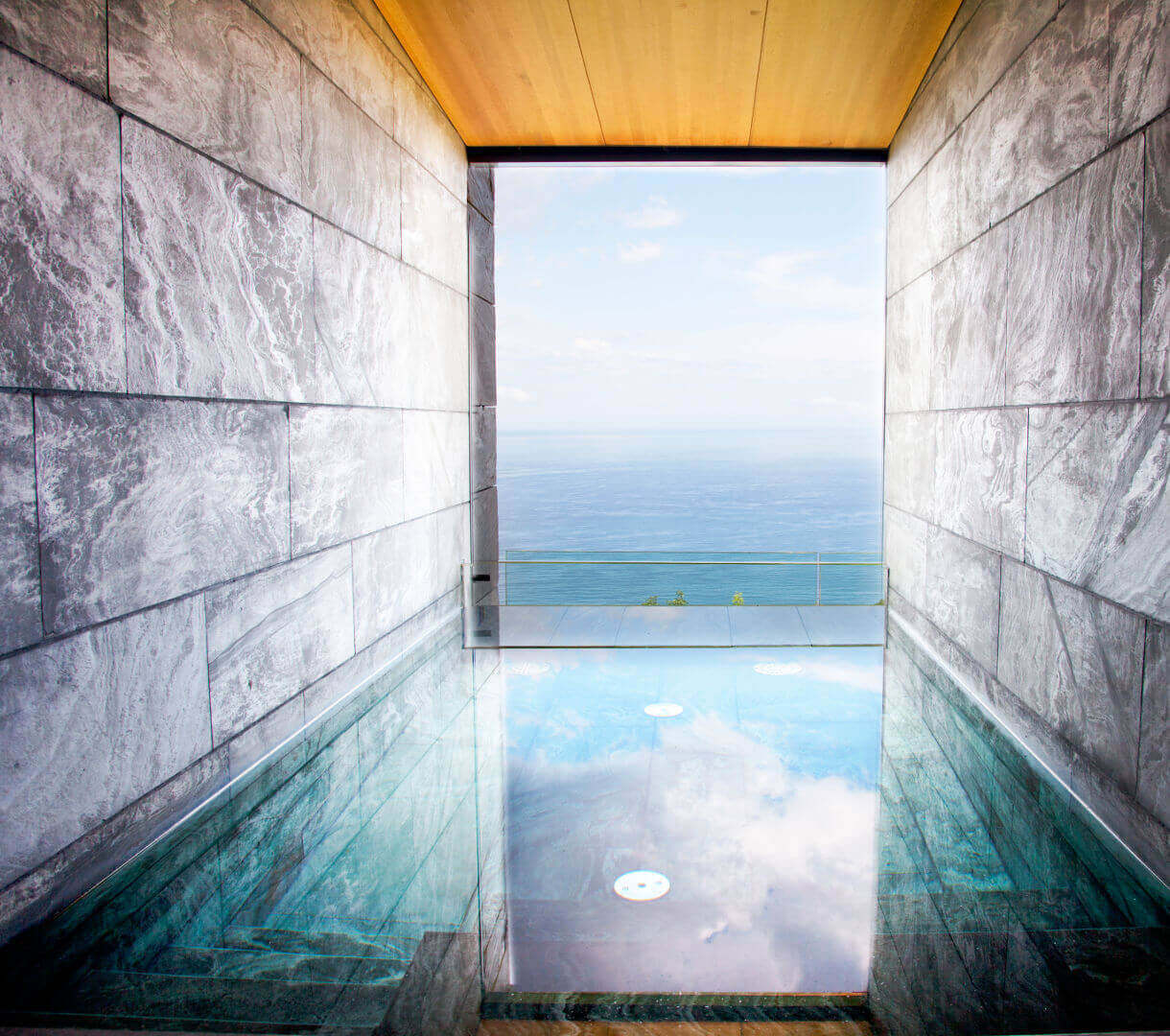 Akelarre, the hotel of a gastronomic reference, Pedro Subijana
The Akelarre restaurant is one of the most important gastronomic references, not only in San Sebastián but worldwide. It is intended that the hotel is also a benchmark and represents a focus of tourism for the area. Mechanism has materialized that idea, designing, and leading the project down to the smallest detail.
The use of natural stone and the play of volumes thus generates a resounding and unique space, fully integrated into the environment thanks to the Filita Moaré.