Home cinema
Quality and Comfort

Location
/ Madrid, Spain

Year
/ 2022

Design
/ Disak Studio for Casa Decor 2022 along with Bang & Olufsen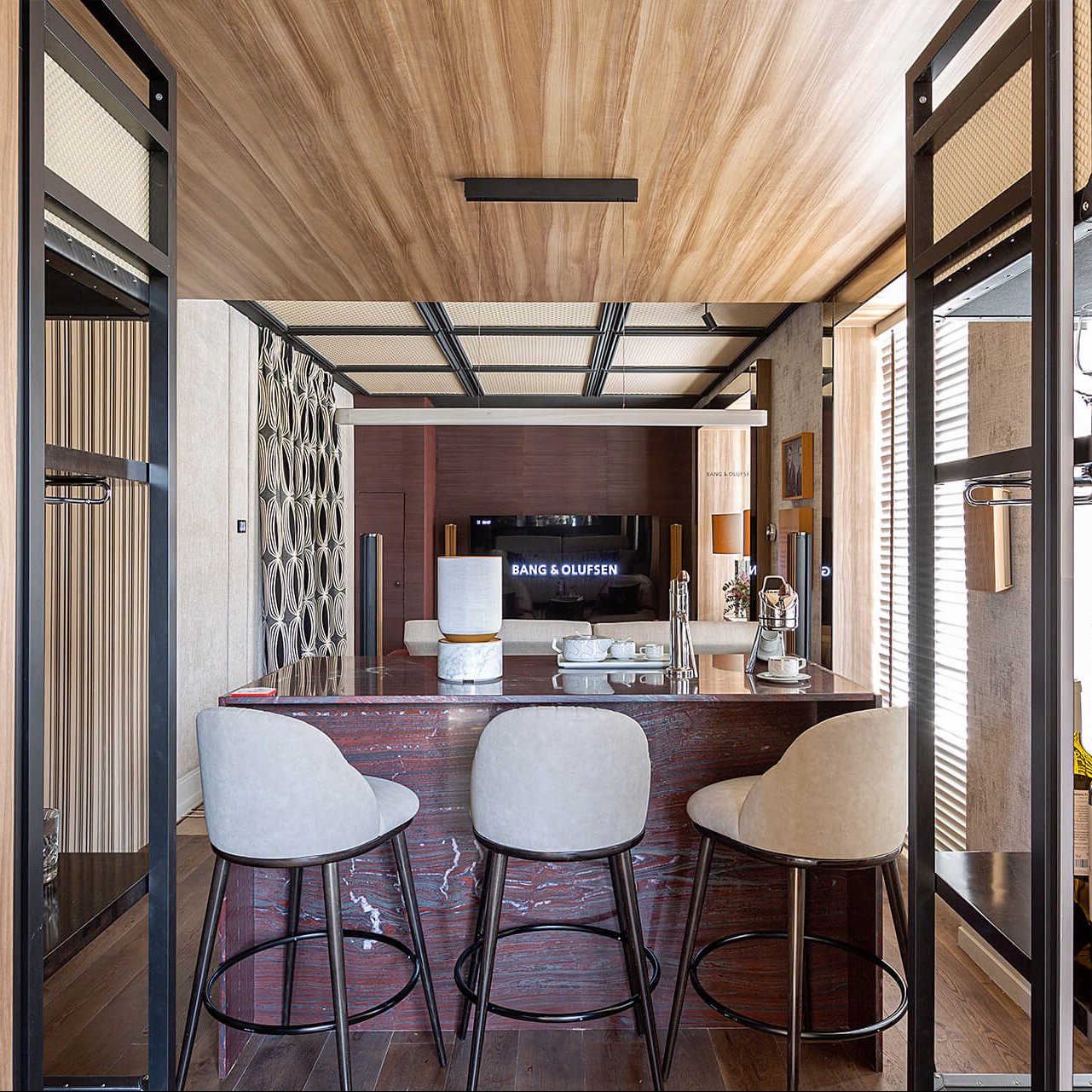 Natural materials that stand out.
Project with natural stone
The interior design studio Disak Studio designed the Bang & Olufsen space, Cine en Casa, as part of the 30th anniversary edition of Casa Decor. A space with a timeless and exclusive style, where the use of natural materials stands out, such as the IRON RED granite countertop that covers a wine cooler.
Founded in 2007 by Cristina Remírez de Ganuza and Jérôme Le Fouillé, it sees itself as a studio with its own style. "We are often associated with a New York style", state Cristina and Jérôme. "However, today, people recognise our studio's projects by the Disak Brand".
Natural stone, a durable and sustainable material
As they themselves say, stone is a noble material that takes the homes they design up a notch, as it is a material that lasts a lifetime. What's more, it makes projects more sustainable which is of the utmost importance nowadays, which is why the commitment to natural products, such as those offered by CUPA STONE, which are environmentally friendly, add value in terms of sustainability.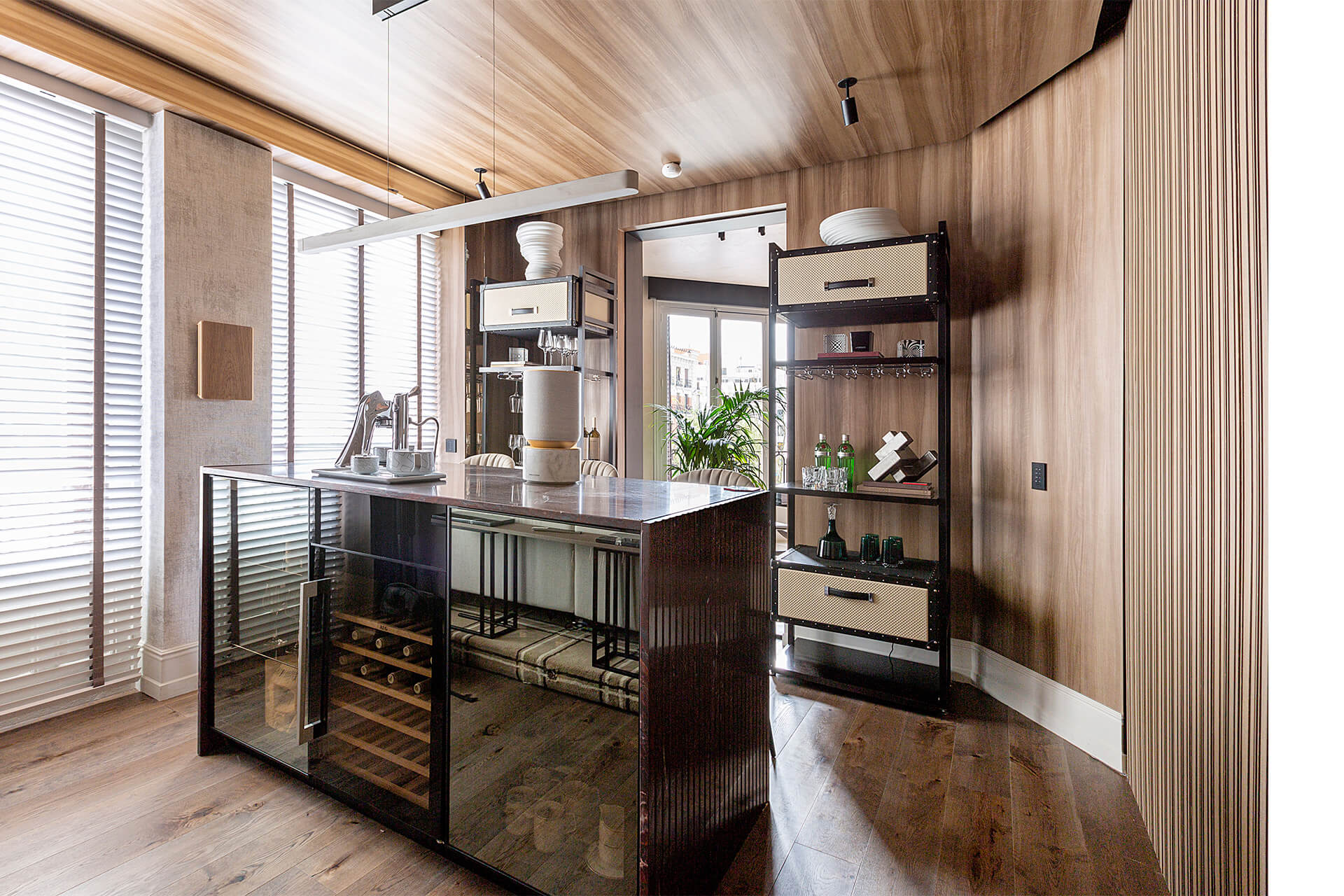 Recognised noble and luxury materials
This space, which received special recognition for the 30th anniversary of Casa Decor in 2022, is inspired by the interior of a luxury vehicle such as those of the Bentley brand, which has as a rule a great concern for maintaining an elegant line in the interior of its cars.
Here the fusion of noble materials reflects quality and comfort with a timeless, sophisticated and elegant style, represented by the IRON RED granite worktop in a spectacular ruby shade with grey and white veining, with a chromatic play reminiscent of the field colour of the 1950s.
© Photographs
/ Lupe Clemente / Nacho Uribesalazar