Grain de Sel Cultural Centre

Location
/ France

Year
/ 2012

Design
/ Patrice Liard

Product
/ Stonepanel™ Orient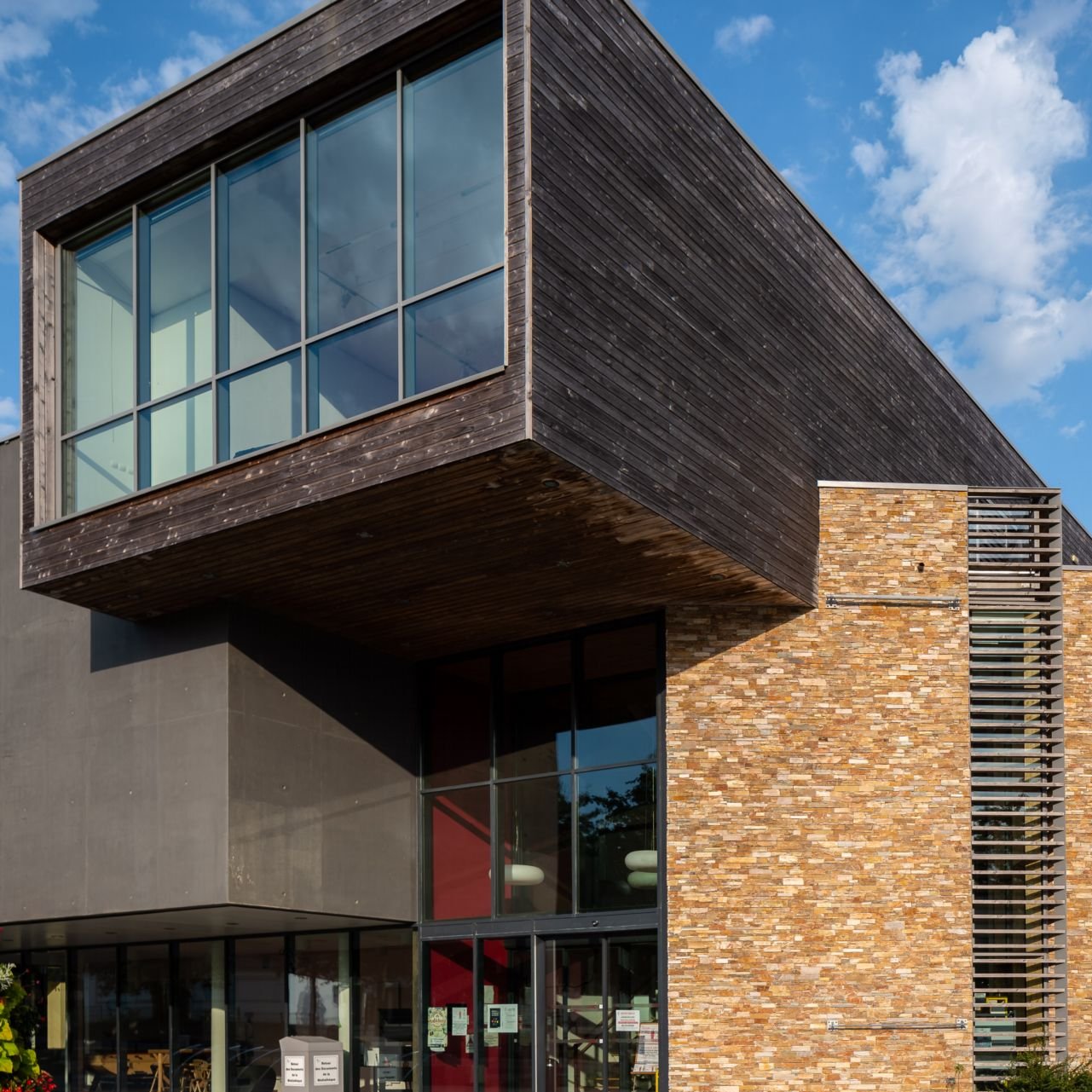 "A place to share experiences"
Projects with added value
Grain de Sel is a cultural centre located in Vannes, France, with a unique design and a façade clad in STONEPANEL™, the only natural stone panel certified for the outdoor use.
The challenge of this architectural design was to maintain the communal social link, creating a place for collective experiences like cultural gatherings, meetings, or leisure activities.
STONEPANEL™, an ally in the world of architecture
The architect Patrice Liard, from Liard & Tanguy Architects, oversaw this remarkable 1360 square metre project with an astonishing design both on the inside and outside. Its design integrates three spaces into one in a harmonious way: a two-story media library, a showroom, and an exhibition hall.
Spaces with added value, that go beyond its functionality and invite guests to spend time there. The architectural firm in charge of the project, specialized in eco-friendly designs, decided to preserve the sustainable development criteria of the building. The natural light, the acoustic quality, or the thermal comfort – thanks to the use of natural materials – were very significant in the design of the building
As a unifying element, the natural stone panels provide uniformity to the building, and they create a nice effect in combination with the exterior wood. A wall cladding that provides efficiency, security, and aesthetics.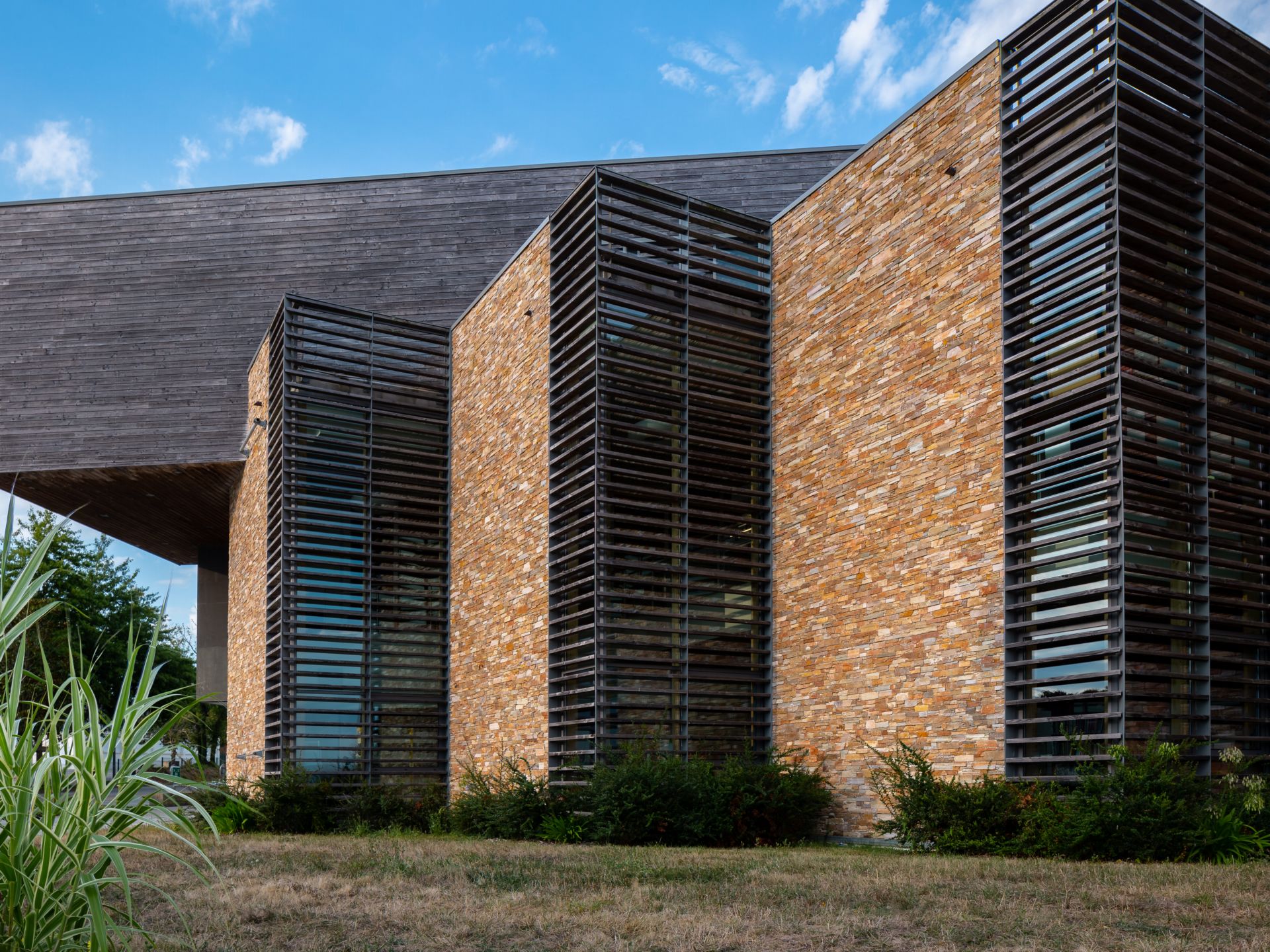 Natural stone with earthy tones
The golden quartzite of STONEPANEL™ Orient, with a dash of brown and grey, rustic aesthetic with a bright and modern touch. In addition, the mechanical stainless-steel anchoring integrated into the natural stone panel allows its installation above two metres, creating façades like this one.
STONEPANEL™ is an innovative system, created and patented by CUPA GROUP, which can be used for any outdoor and indoor wall cladding with natural stone. Each panel is made of pieces of natural stones like quartzite, limestone, sandstone, or slate, assembled onto a base of fibre glass reinforced concrete.