El cielo de canalejas
El cielo de canalejas

Location
/ Madrid, Spain

Year
/ 2021

Design
/ Ana Robles from Alter Espacio for Casa Decor

Product
/ Infercoa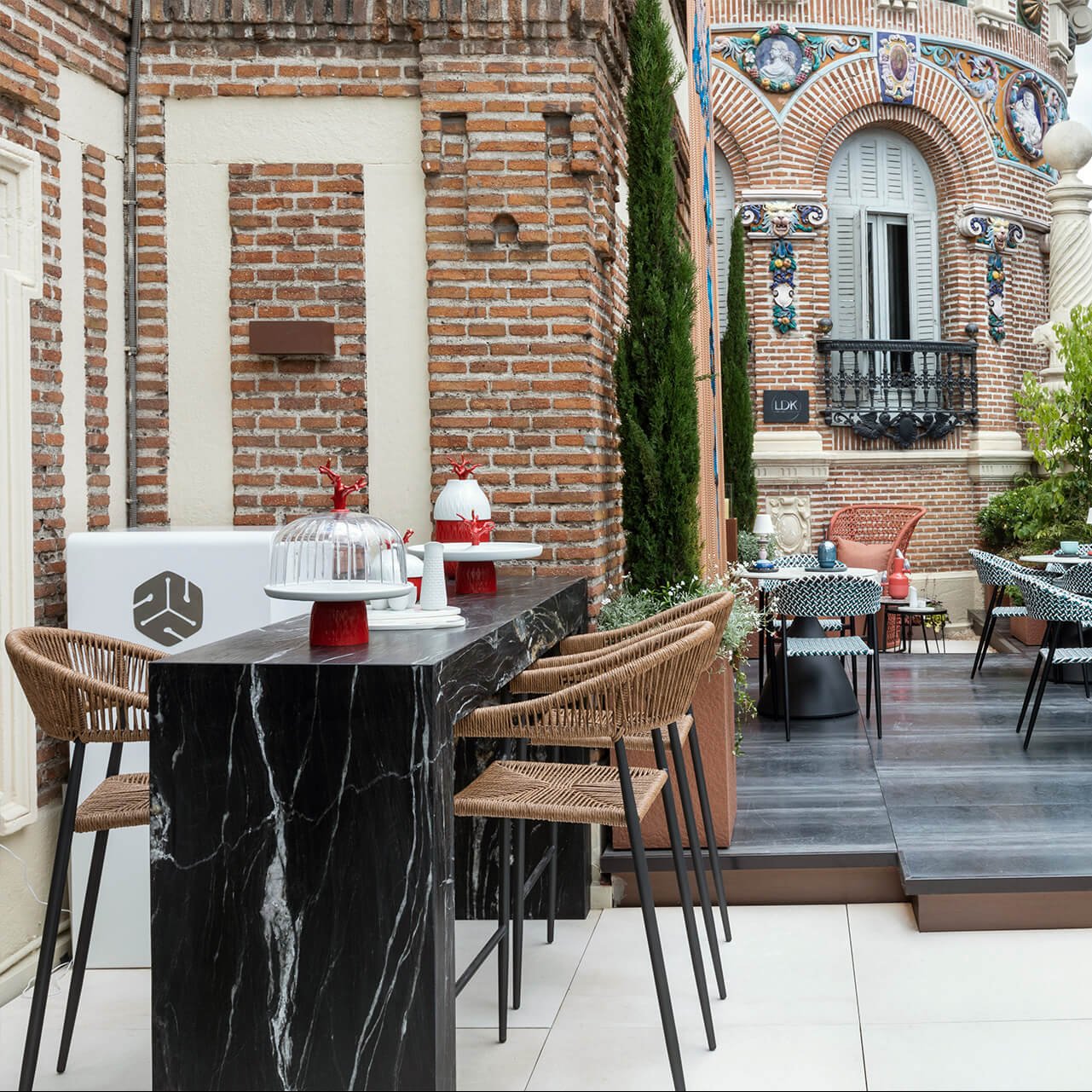 "The possibilities that stone gives designers to create and set no limits is unique."
From Madrid to the sky
"El cielo de canalejas" is the name of the LDK Garden space designed by Ana Robles of AlterEspacio for Casa Decor 2021. This terrace full of colours and textures has incredible materials such as the San Giovanni quartzite, from our own TERRA™ collection. This has earned its place as one of the most photographed and widely disseminated spaces on social networks in this 2021 edition.
A place of contrasts that has been conceived as "an ongoing dialogue with the building itself, where natural and sustainable materials were the best for the project", as the interior designer explains. "Stone is very strong, with a big personality and means there are no limits for designers. It is a material that speaks for itself, you have to know how to listen to it", adds.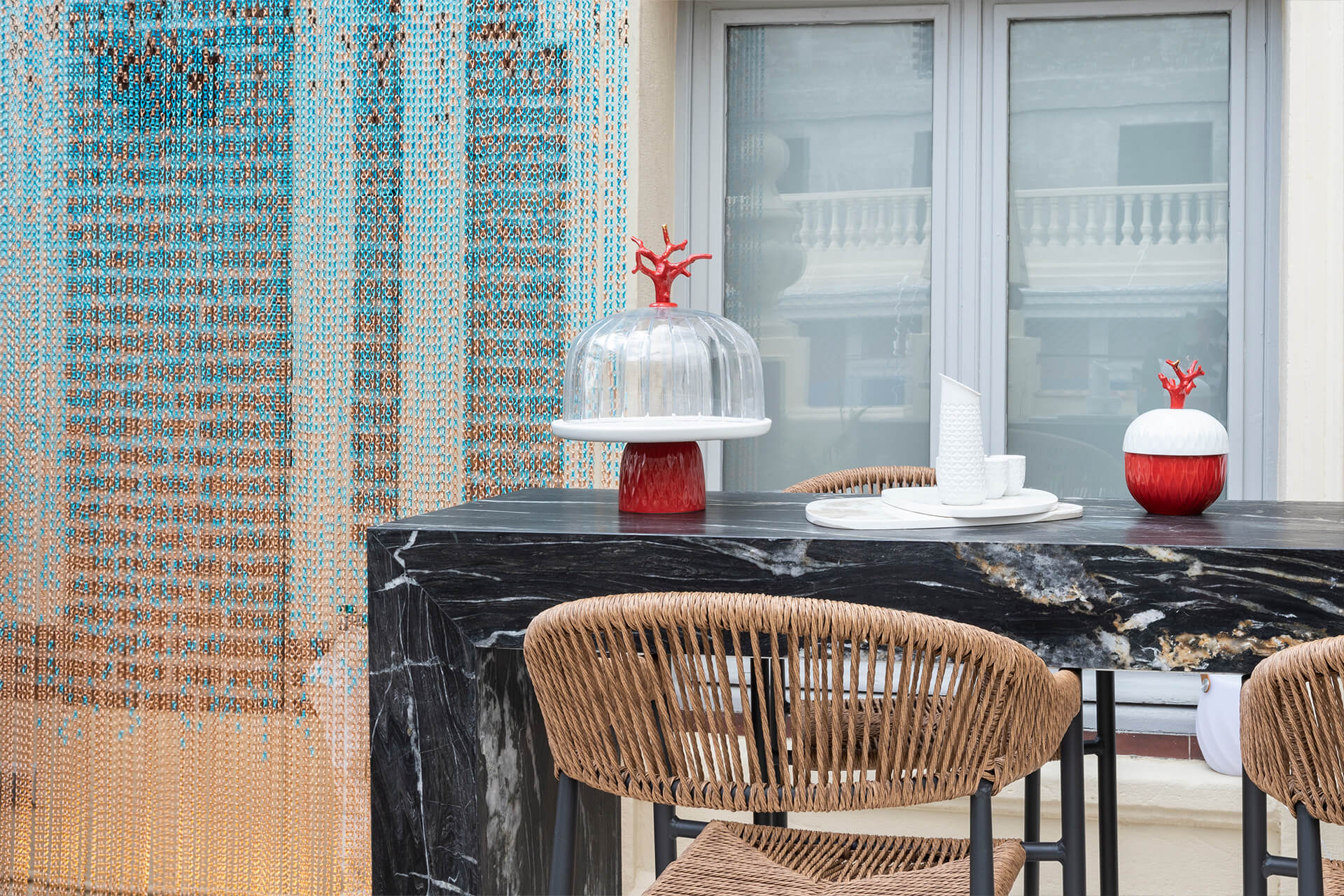 Ana Robles designs it
Ana Robles, from the AlterEspacio studio, was entrusted with overseeing thisremarkable terrace, located on the building's sixth floor. A place brimming with colour that is sponsored by the firm LDK Garden, in which different textures and materials are mixed, such as our INFERCOA shale posts, resulting in a functional area that is calling out for you to stay, stop, rest and observe.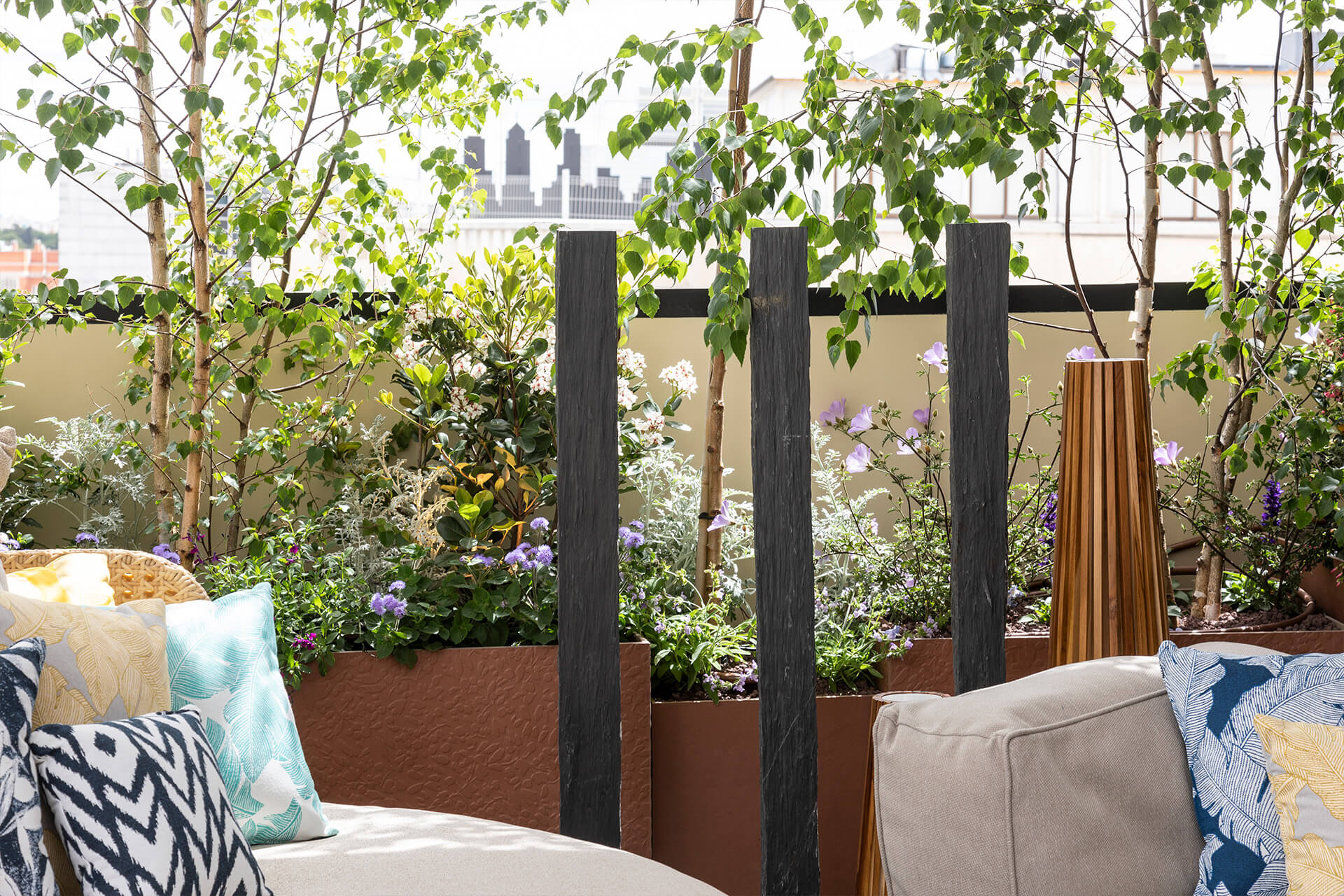 Natural stone is omnipresent
Naturalness is omnipresent thanks to materials such as the spectacular San Giovanni quartzite bar, from the TERRA™ range; the tables in Sapienstone Calacatta Active (certified for its antiviral properties against COVID-19); the Infercoa shale posts, as a space closer; the Lapitec Terra Ebano fountain, with a mix of Dune (matt) and lux (gloss) finishes; a bench in Lapitec's Arabescato Perla veined tone; and lastly, the paving, which combines tiles in two national natural stones of Paloma Stone, the light limestone bearing the same name, together with the BK Genesis.
The harmonious result is the latent proof that mixing materials is very much all the rage. Mixing & matching is enriching!
Interior designer
/ Adriana Nicolau