Educational institution with STONEPANEL™

Location
/ France

Product
/ Stonepanel™ Orient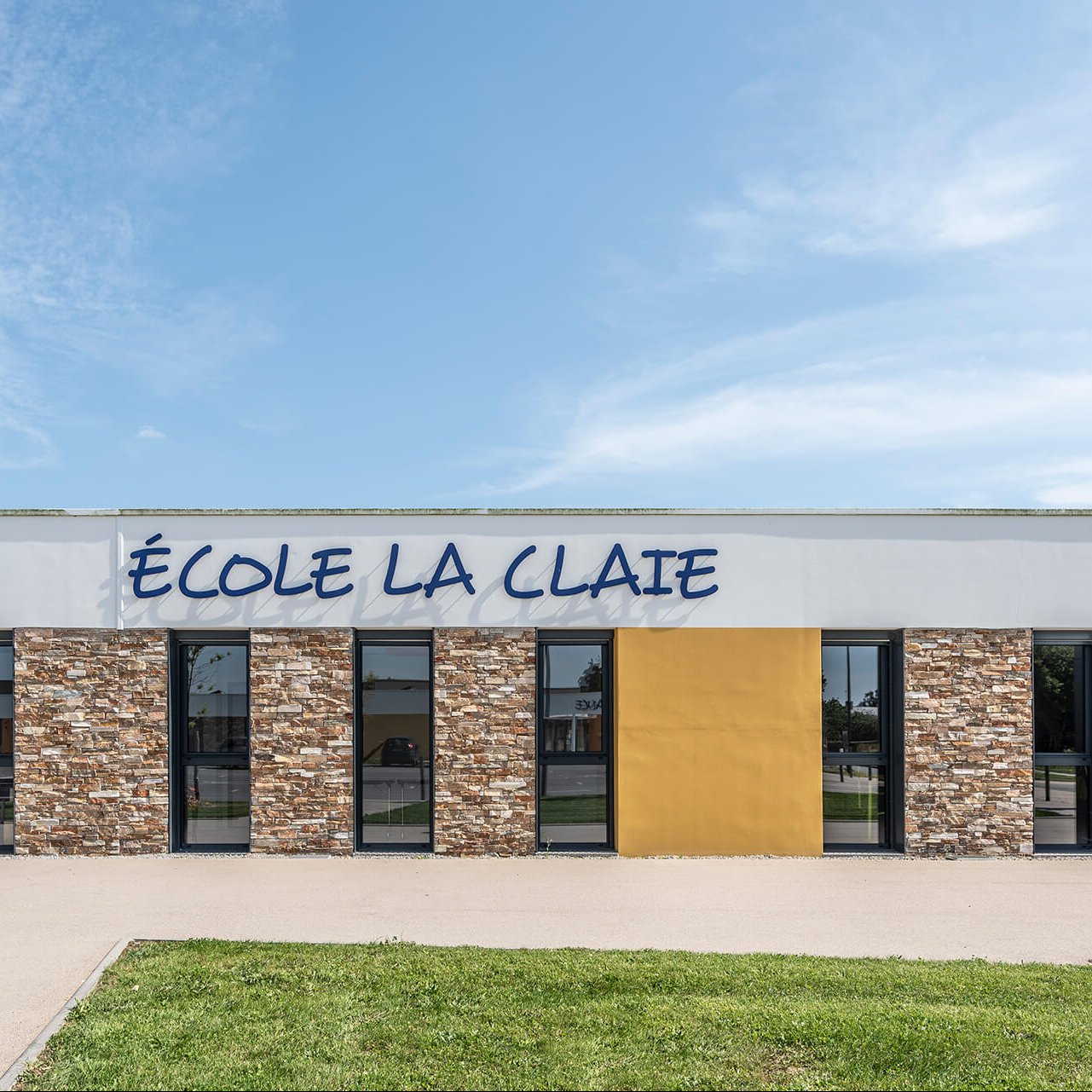 Facades for a school in Morbihan
Laying the foundations for a new generation
This public school decided to move to a larger building in January 2020 in order to accommodate a larger number of students and teachers, modernising most of its classrooms and creating communal areas where the children could carry out a greater number of activities. The proposal was to choose a material for the façade and exterior walls that would not only insulate the interior of the building, but would also offer greater protection against fluctuations in temperature and be in keeping with the style of the building.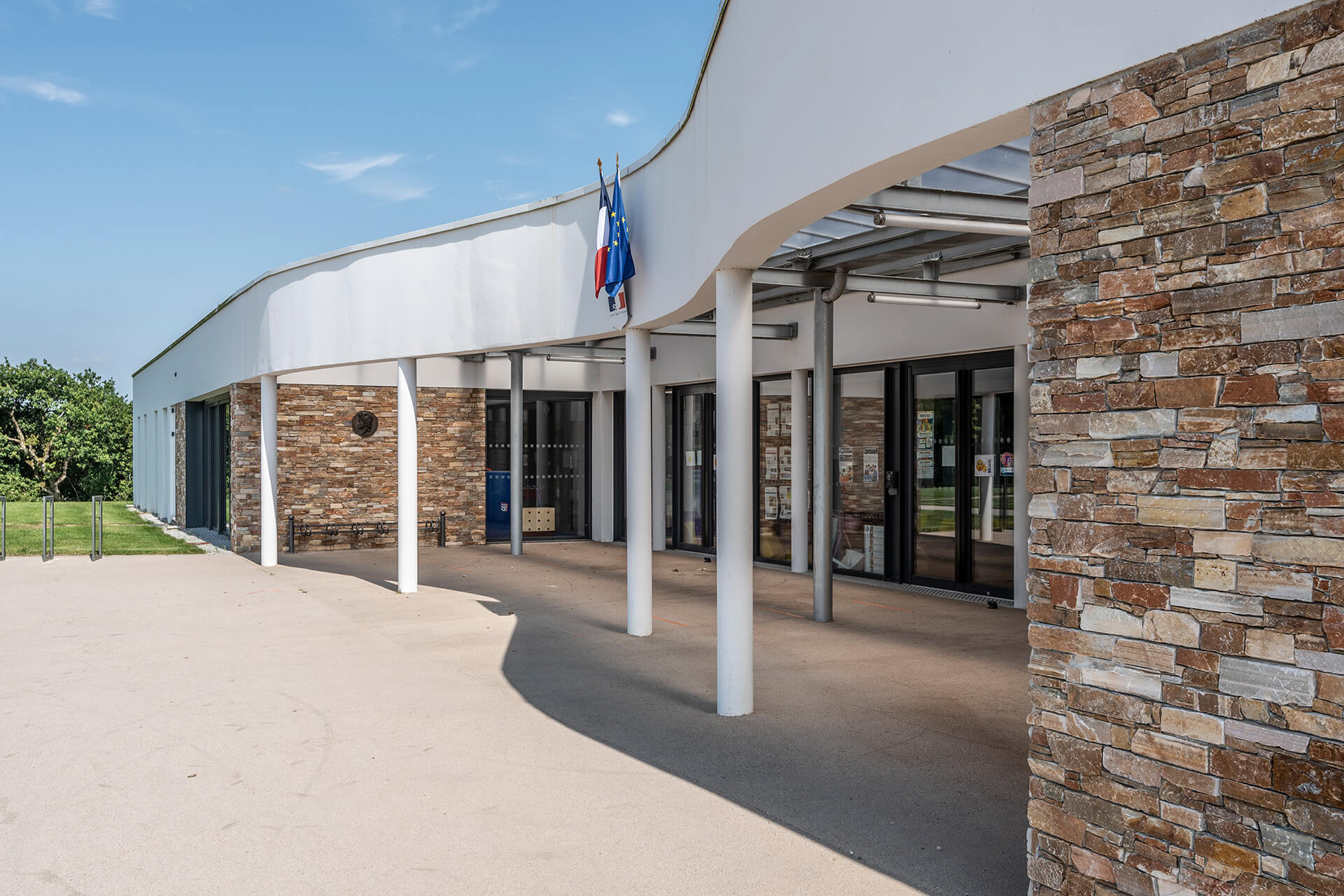 STONEPANEL™ ORIENT, quality and style
STONEPANEL™ is the most effective and safest certified natural stone panel for outdoor installation. This model is made of golden quartzite with earth and light grey tones that result in an elegant and bright combination for modern and rustic projects alike.
Each panel is made up of natural stone blocks or slabs mounted on a cement mortar base and reinforced with a fibreglass mesh. Its "S"-shape format adds the finishing touch to the aesthetic finish by conceiling the joints. What's more, STONEPANEL™ has passed frost and ageing resistance tests.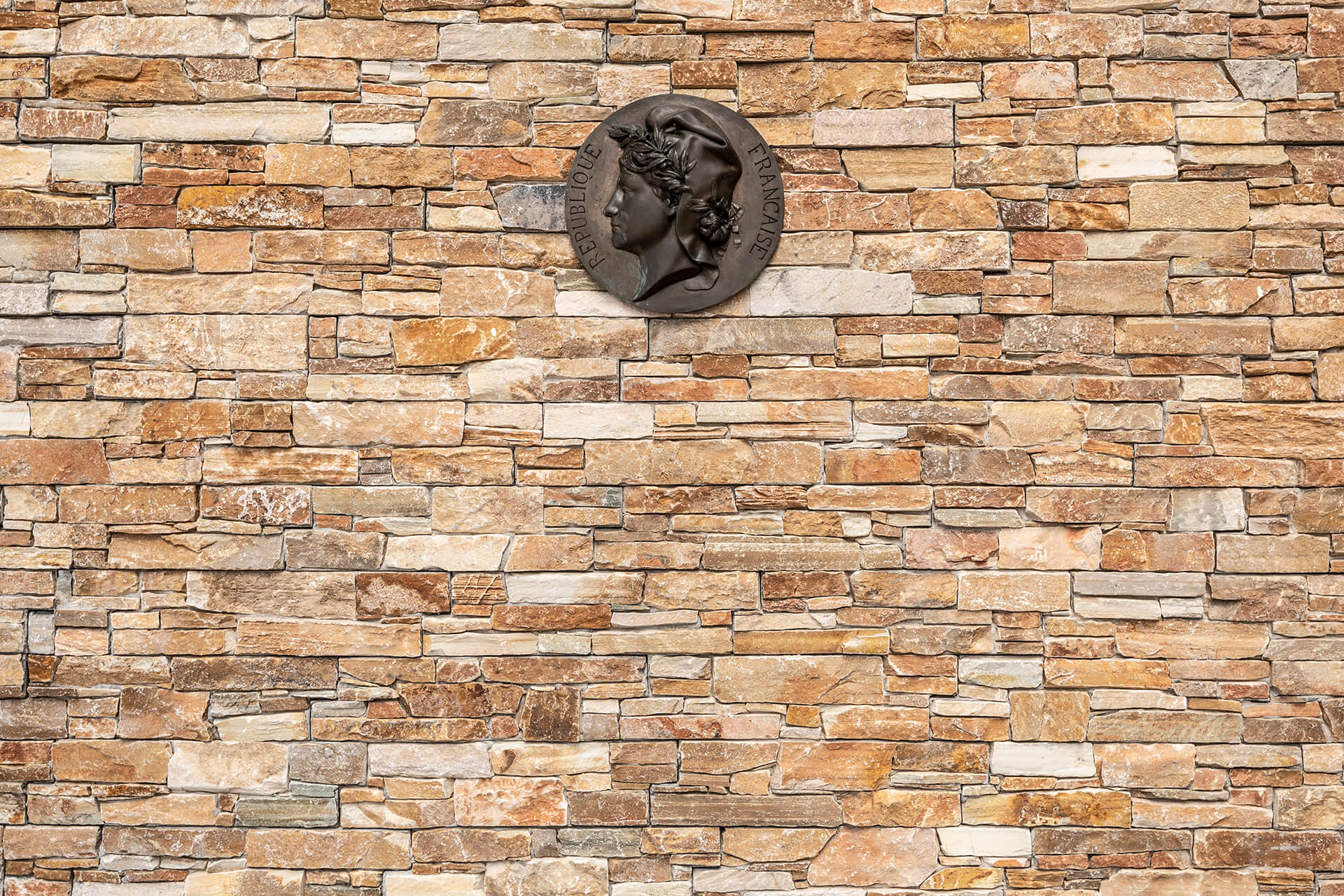 United for the future
Sustainability is becoming increasingly important in the projects we undertake, in particular when it comes to what companies give back to society. Including one of our products to extend an educational institution is always a source of pride for us as a brand. The link between STONEPANEL™ and the field of education, the link between innovation and the development of new future generations sets the standard for what CUPA STONE strives to offer society. This is just one example of how much can be achieved.