"Con mucho arte" Auditorium
Beautiful México

Location
/ Madrid, Spain

Year
/ 2021

Design
/ Comad Arquitectos for Casa Decor 2021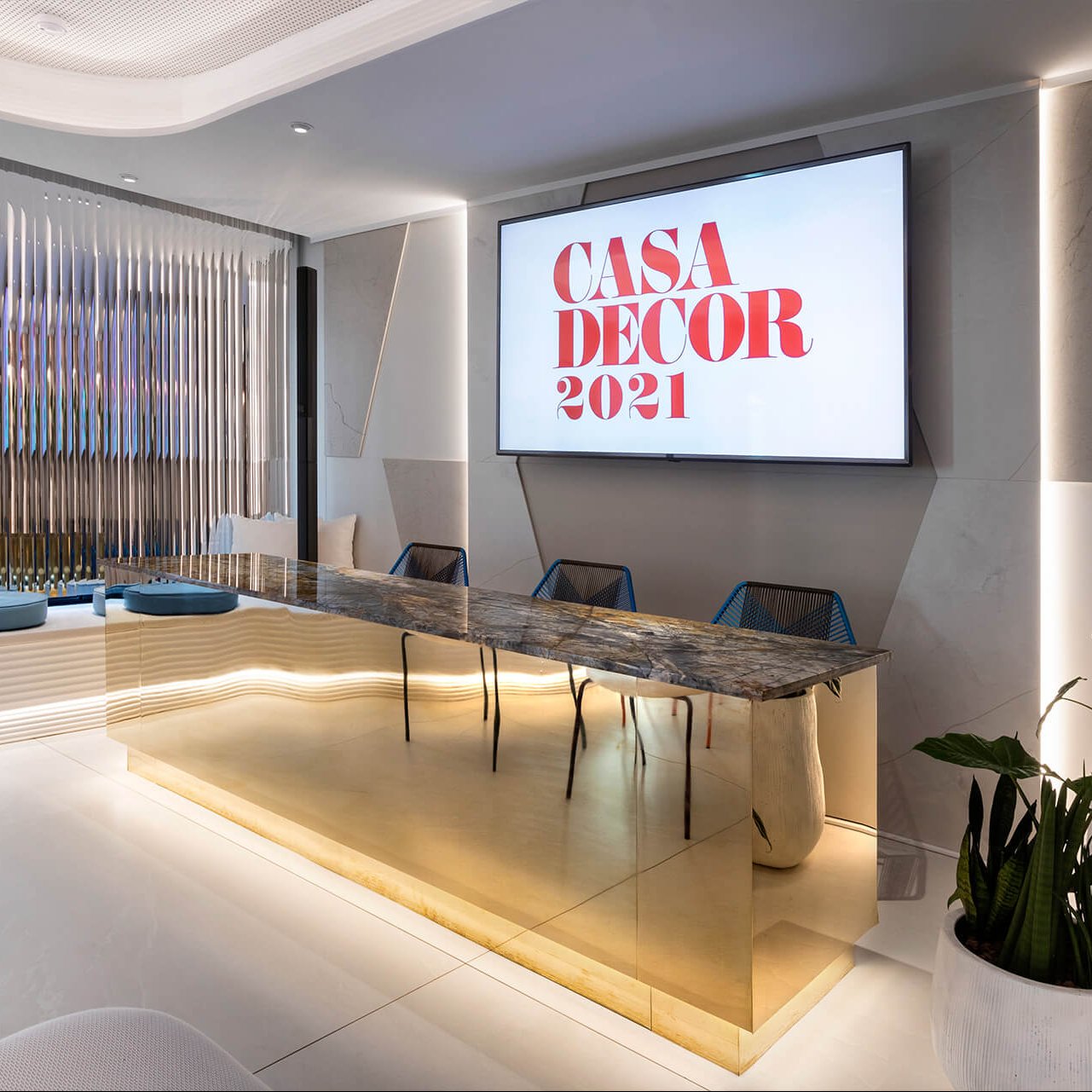 The architecture of Luis Barragán or the blue house from Frida Kahlo inspire this work.
Design of a communal space
Comad Arquitectos oversaw the design of the auditorium sponsored by Must Wanted. This is one of the most used spaces at CASA DECOR, which is a starting point for all the events, in other words, one of the most important space at the entire fair with vitrtually all of the attendees of the 2021 edition passing through it.
Therefore, the design had to be adjusted to a material with a life of its own, with characteristics of hardness and resistance, while also being aesthetic and bold, resulting in ACIMUT.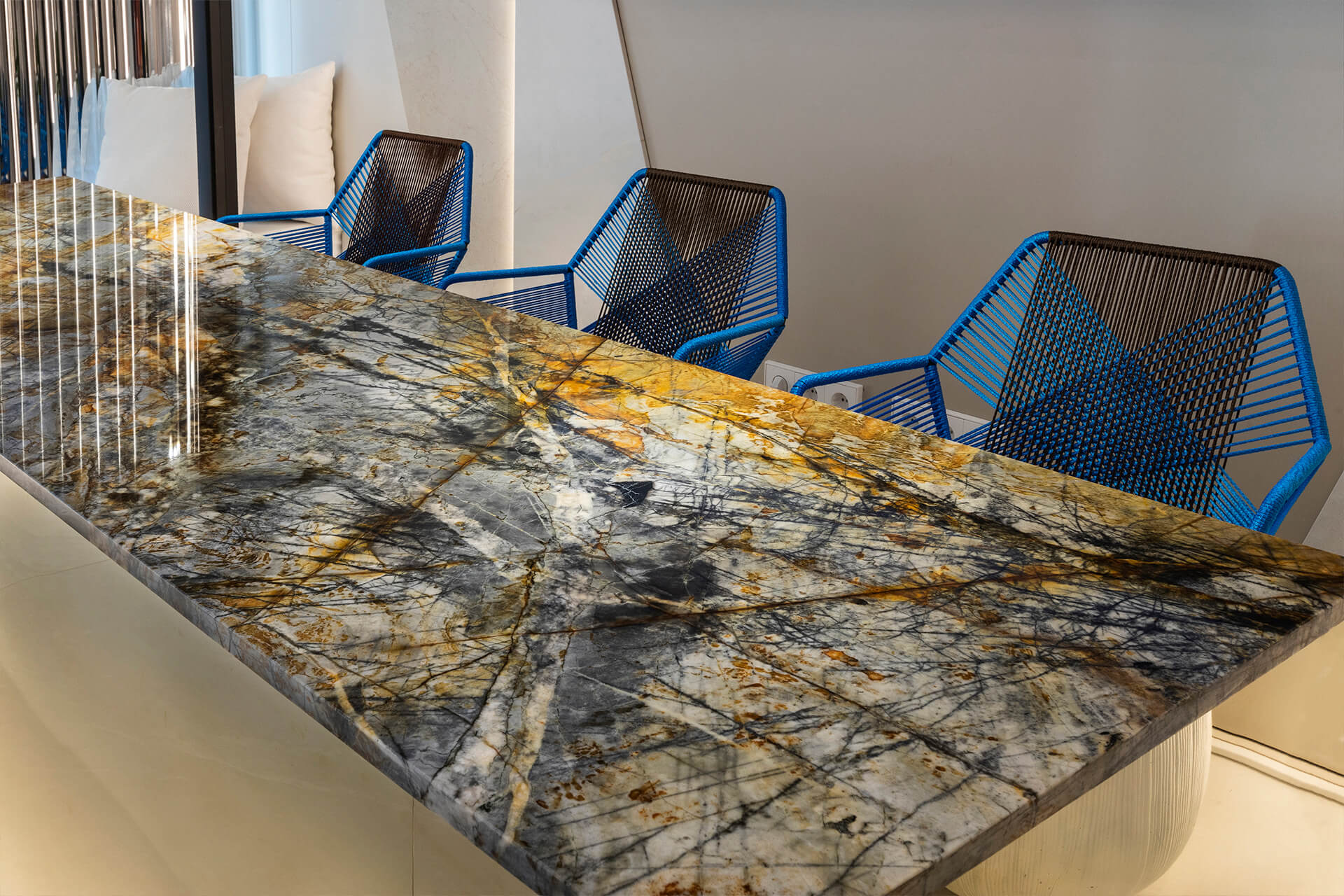 Mexican-inspired
Mexico has been the key inspiration: its colours, its vitality, the architecture of Luis Barragán, Frida Kahlo's blue house… All of this makes its way, to some extent, into this room in which, although white prevails, the explosion of colour is what really stands out.
And as part of this chromatic juxtaposition, the speakers' table, made from ACIMUT quartzite (the TERRA™ range) in a polished finish. The movement of this natural stone, in which yellows, ochres, greys and whites prevail, does not go unnoticed in the slightest.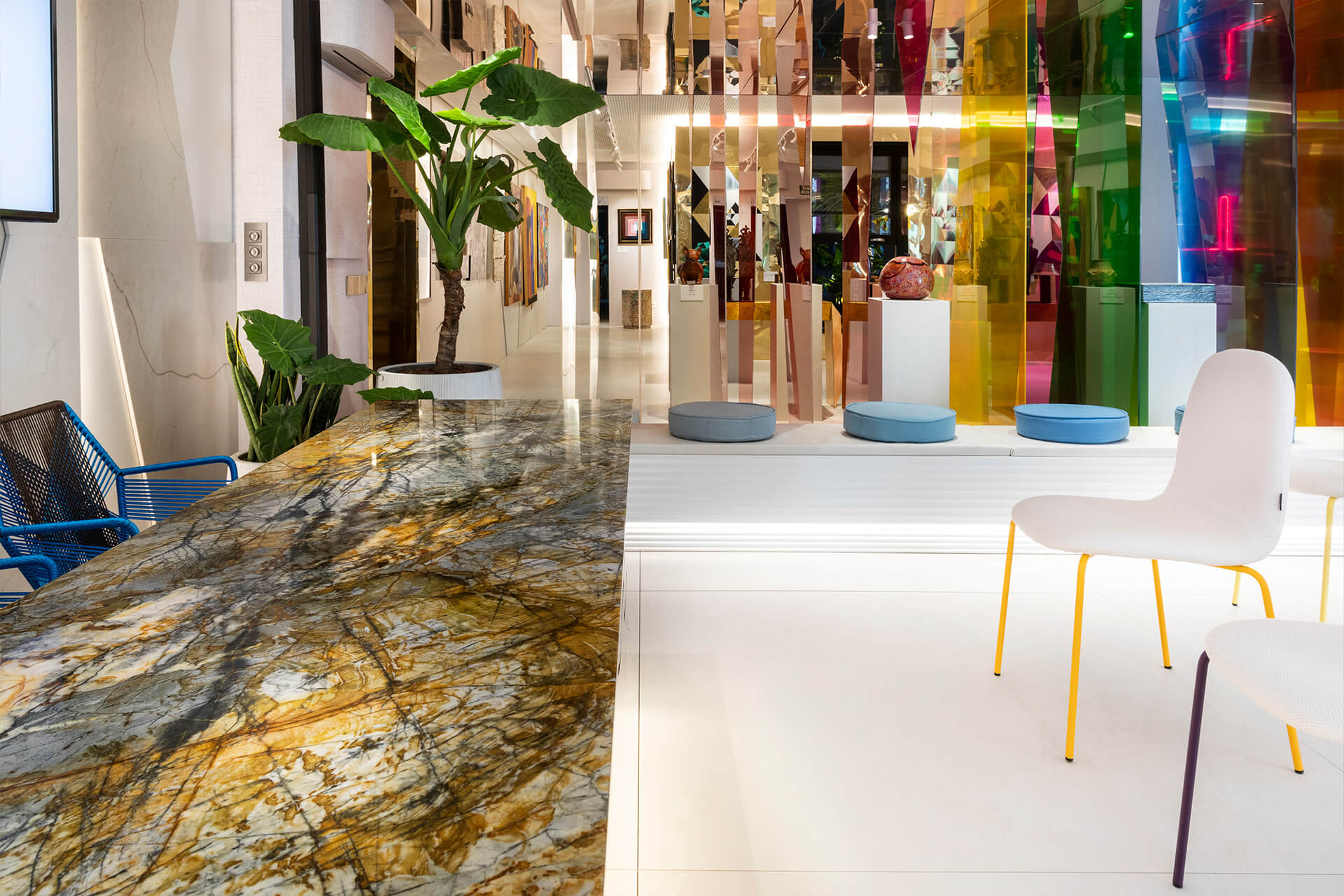 Intrinsic art in stone
ACIMUT in Arabic is literally translated as "the directions" and refers to the angle of orientation on the surface of a real sphere. It is a term that varies depending on whether it is used in astronomy, nautical or cartography. This quartzite of grey, blue and orange tones invites you to feel harmony in its purest form thanks to the uniqueness of its veins.
What begins at the cardinal point north as a measurable, controllable and even predictable angle, arrives at the natural stone with a unique and imposing finish, where the irregular strokes of nature itself hark back to Pollock's painting style, which was anything but casual. Proving that art, nature and science have a lot to do, and a lot to say