Cocina Sexto Sentido
Aesthetics and functionality

Location
/ Spain

Year
/ 2019

Design
/ Disak Studio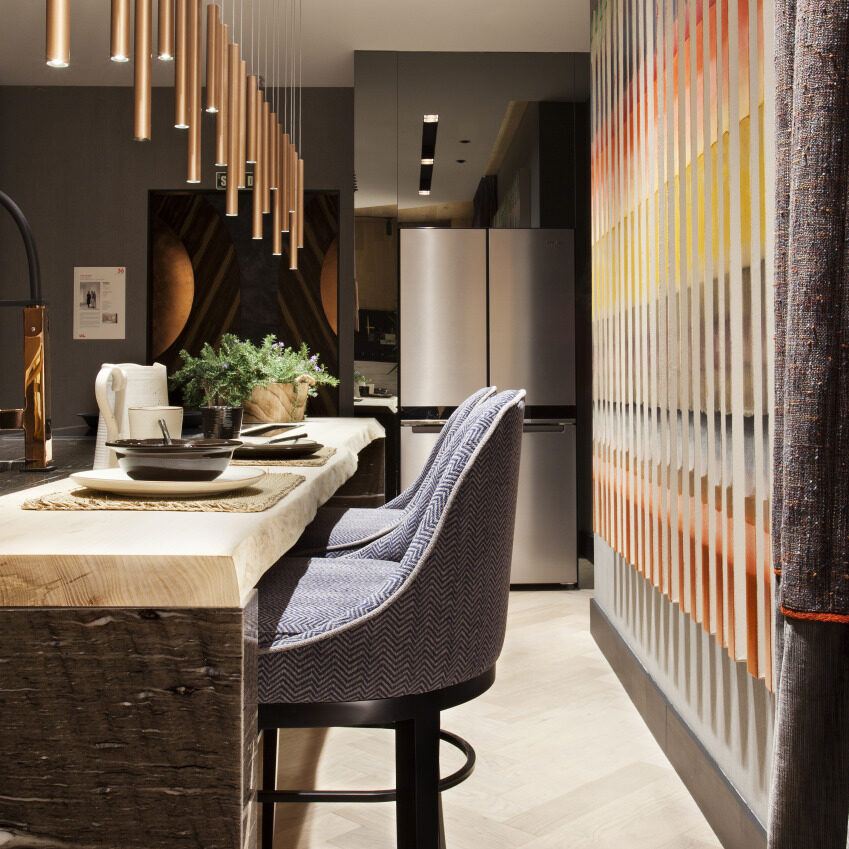 «The Querqus and Bruma quartzites from the TERRA™ collection show that aesthetics do not have to go against functionality in the kitchen »
A large central island created with Querqus quartzite
Querqus quartzite was the protagonist of the kitchen island designed by Disak Studio for the 2019 edition of Casa Decor, the most important decoration event in Spain. This natural stone, included in the TERRA™ range of premium natural stone for kitchen countertops, evokes the texture of wood with its predominantly brown tones. An extra touch of elegance for Whirlpool's 'Sixth Sense' space, defined by both its contemporary style and its use of technology.
The interior design studio formed by Cristina Remírez de Ganuza and Jérôme Le Fouillé conceived this kitchen as "one of the most important rooms in the home". A space created to enjoy in which "aesthetics do not have to be at odds with functionality". Hence, the Querqus quartzite finish chosen for the countertop was silk, which reinforces the feeling of warmth and elegance.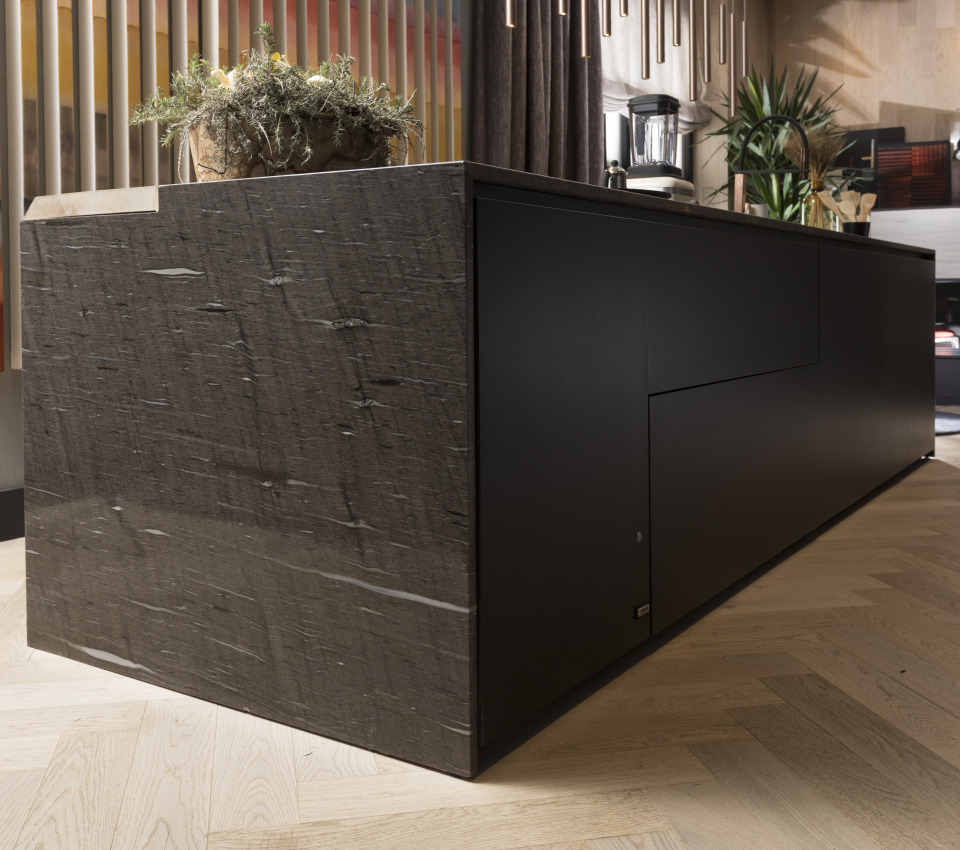 The kitchen, a space to work and enjoy
The large central island created with Querqus quartzite allows "working and at the same time "enjoying" with family and friends", highlight the interior designers of Disak Studio. The noble materials such as natural stone, as well as the rich textures of wood, fabrics and papers combine perfectly with state-of-the-art appliances.
An entire table of Querqus quartzite was installed at the entrance of the space. This natural stone announces the style of this kitchen right from the door: functional and elegant.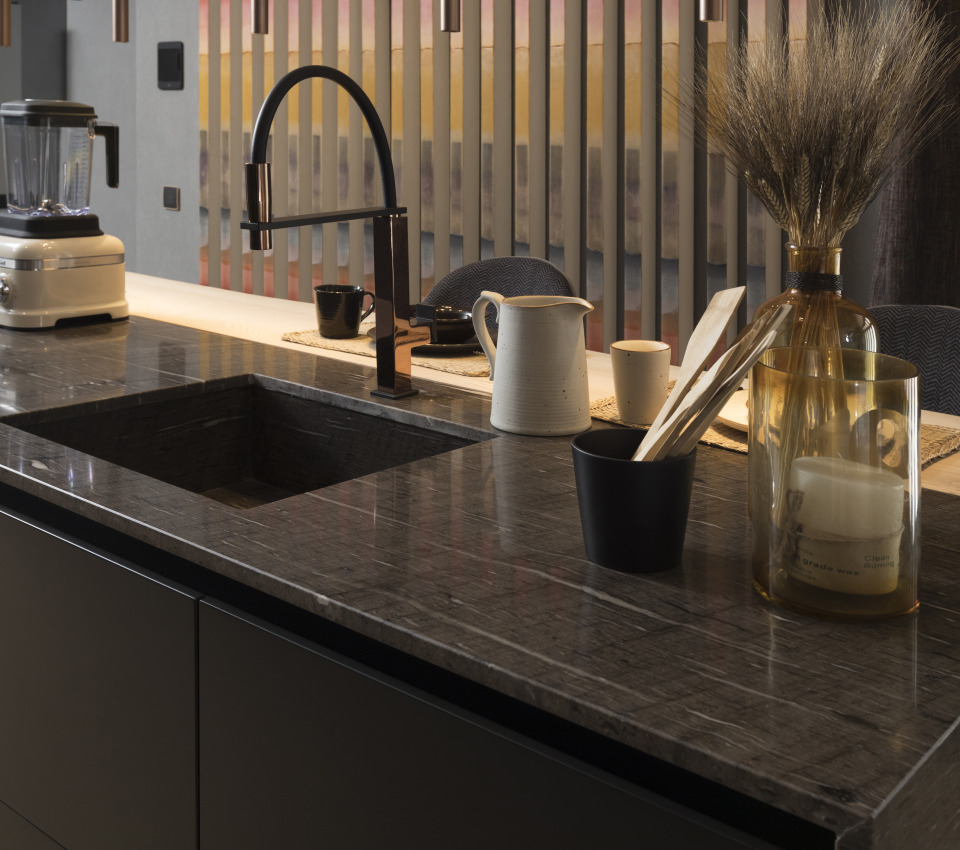 A modern fireplace covered with Bruma quartzite
For a corner of the kitchen, Disak Studio designed a modern fireplace covered with Bruma quartzite. Included in the TERRA™ range, this natural stone provides a touch of distinction thanks to its light tones and fine dark grey veining. The polished finish gives a special shine to this relaxation corner included in the kitchen.
When it comes to combining, the mix of greyish, taupe, and cream colours make Bruma one of the most versatile materials in the Terra collection. In addition, with the creation of this rest corner, it is possible to create a different and exclusive aesthetic counterpoint for a kitchen design, making the most of the available space.