Charming swimming pool in the heart of madrid

Location
/ Spain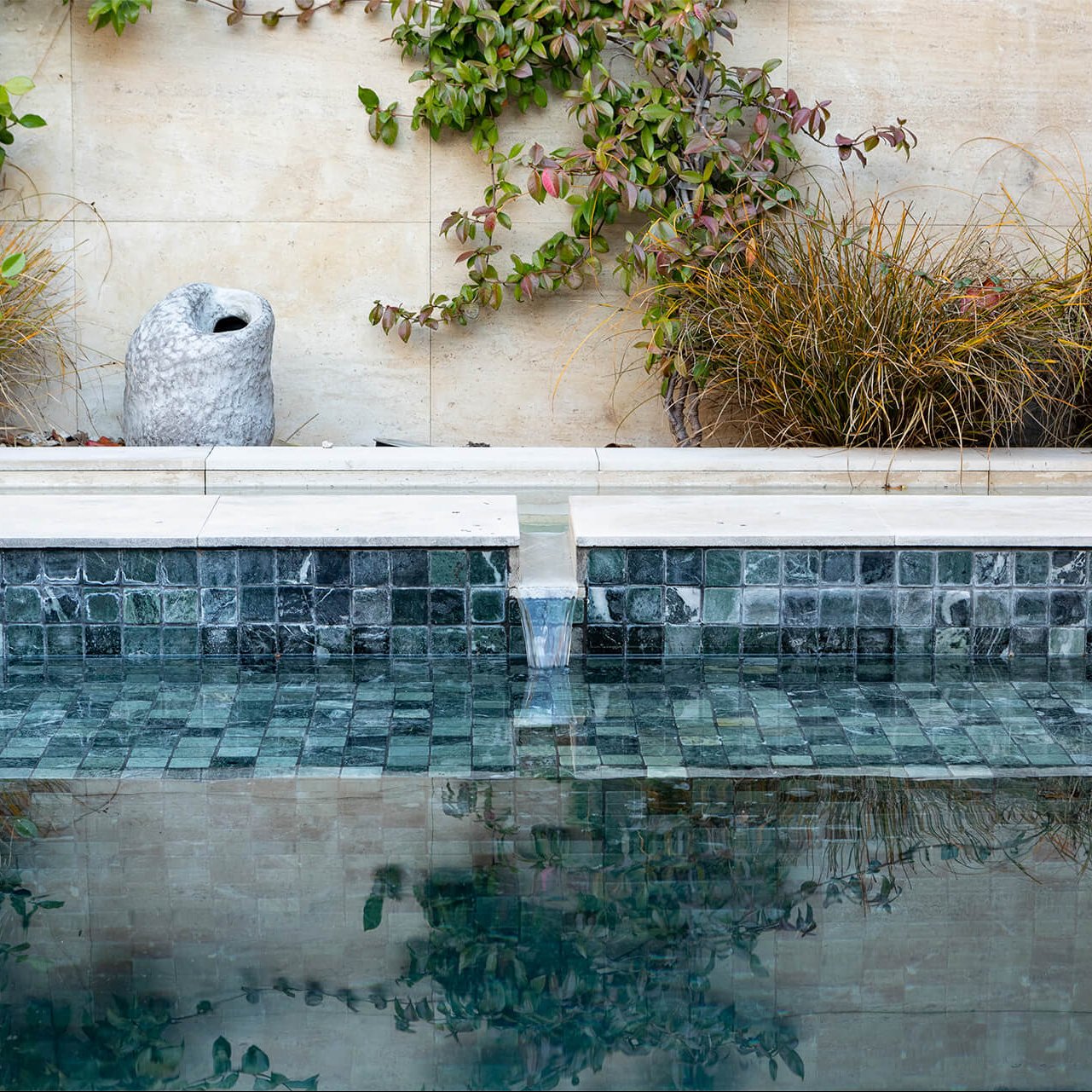 Relaxing marble for a cozy corner
The reflection of the stone in the water
When designing the perfect pool, the properties of the materials must be taken into account. We should opt for a stone that is good at reflecting light and that, when seen through the water, is colourful, beautiful, elegant and luscious; so that, every time we look at it, its beauty takes our breath away.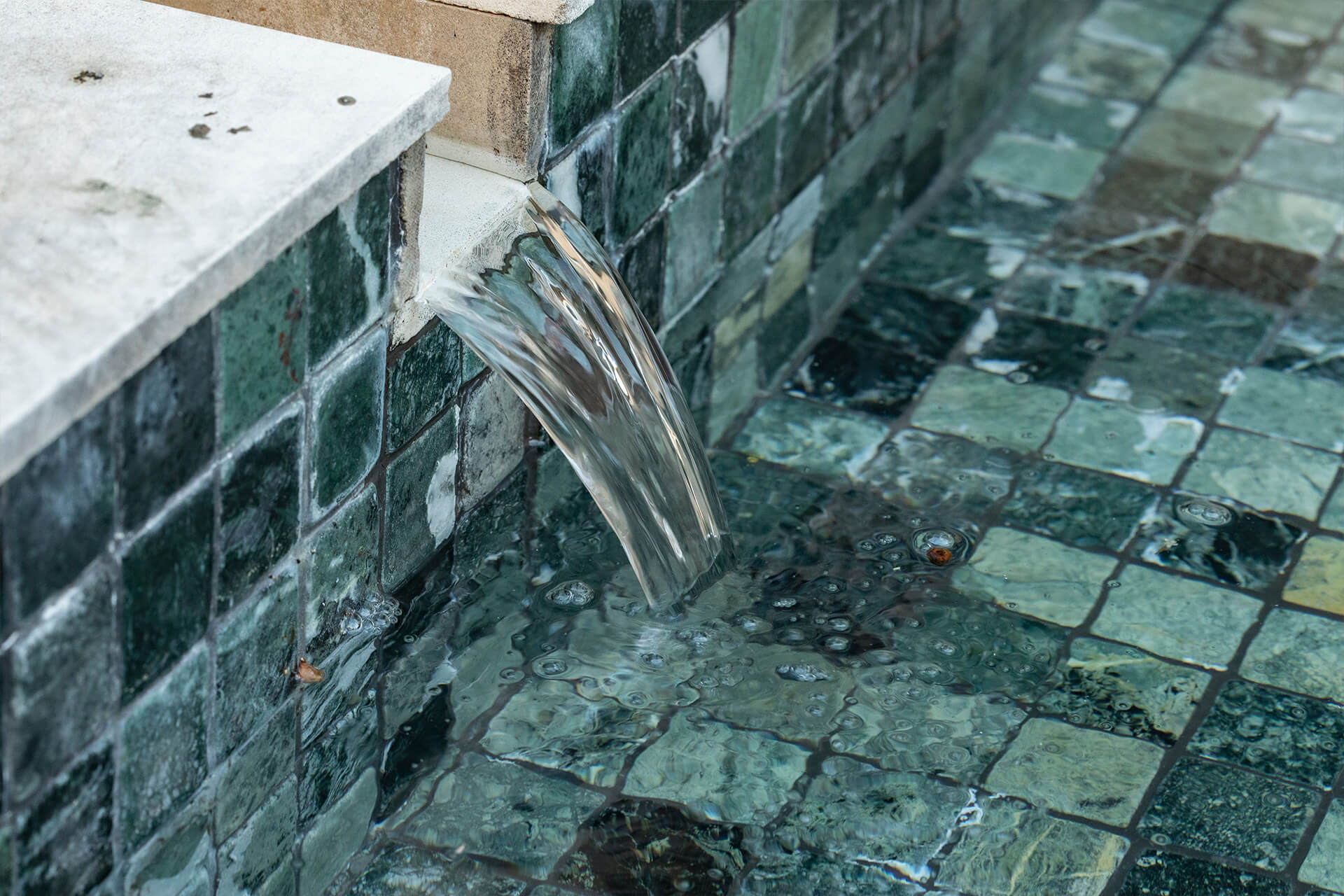 A distinctive look for your pool
Indian Green Marble is not just any old product, neither for its characteristics, those of natural stone, nor for its design, elegant like few others, metamorphic when it comes into contact with water. It goes from restraint and simplicity to the boldness and colour of a marble as dazzling as this one. You will have a pool to die for.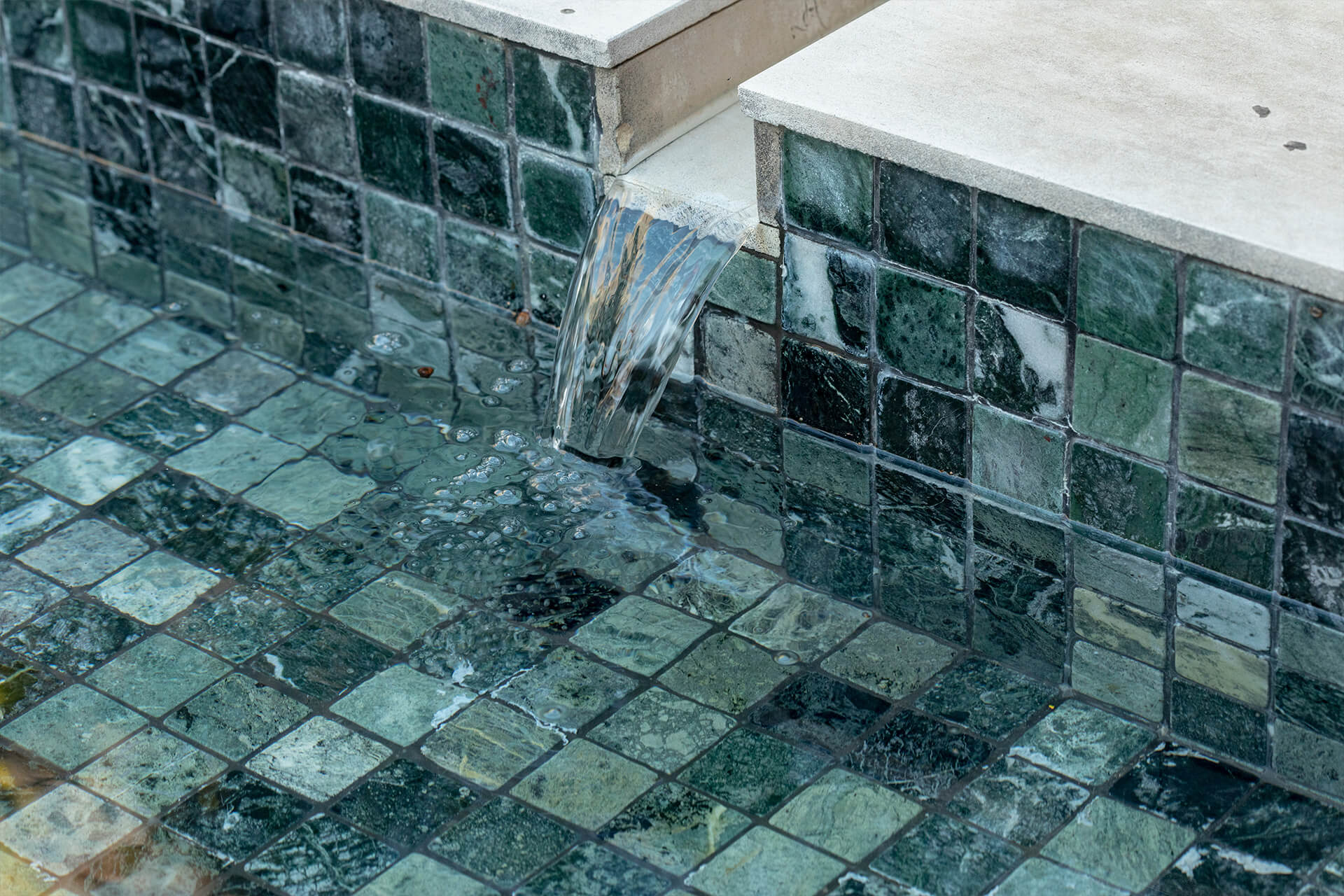 Tough yet resistant
At CUPA STONE, we offer the best materials for your pool, with anti-slip properties that are resistant to the passage of time, ensuring that it always looks beautiful and radiant. Without forgetting, of course, that it must be a stylish stone, ready for any type of environment and with a one-of-a-kind aesthetic that will not leave anyone indifferent.