Location
/ France

Design
/ Erdre Architecture, VDR : Vinceneux et Rivière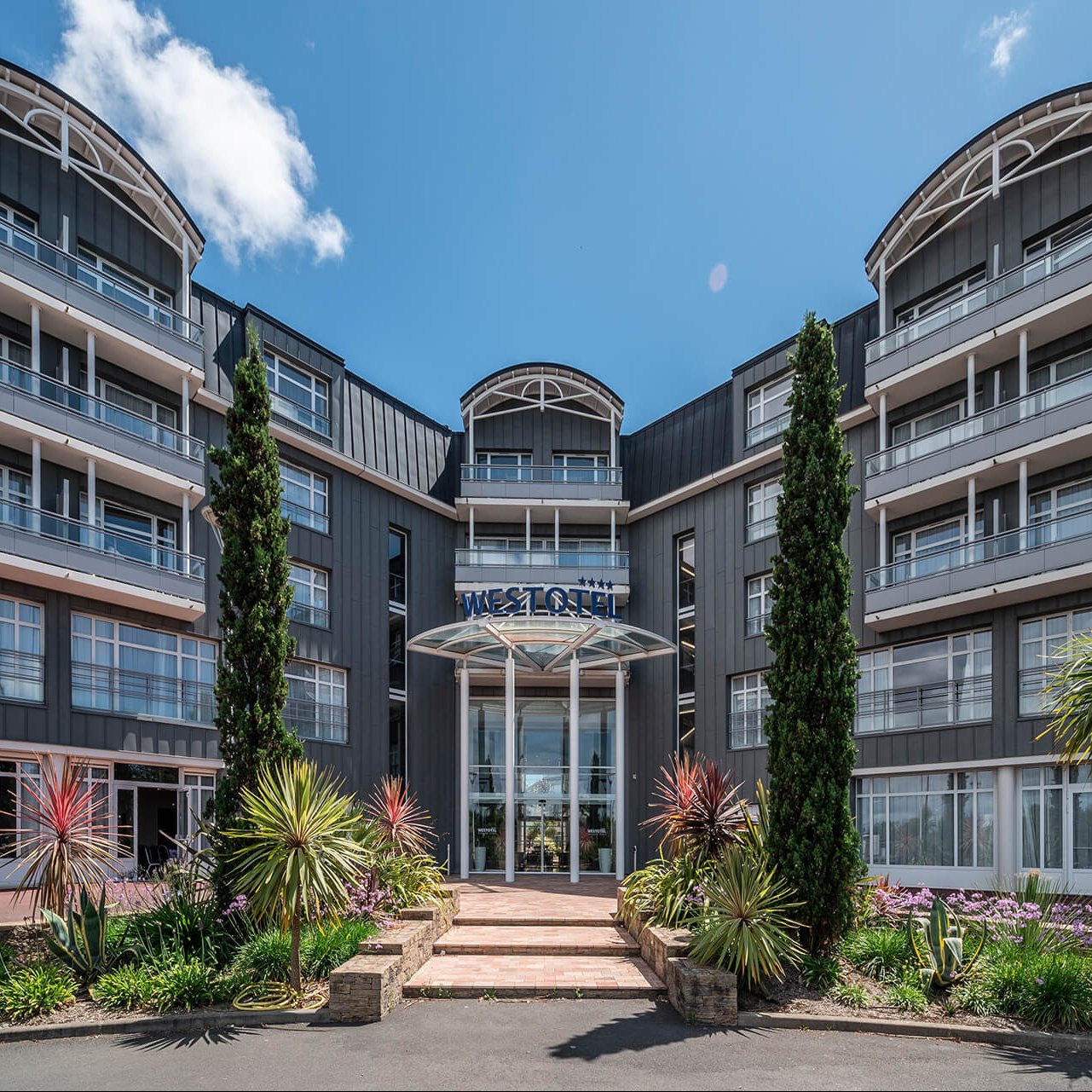 CUPA STONE natural stone brightens up the gardens at Le Pouliguen
The Westotel is a beautiful 4-star hotel complex, at the entrance of the town of Pouliguen (44). Its architecture and the materials used give the building a rich and original identity. For the outdoor installations, Jaulin Paysages opted for two types of very high quality CUPA STONE: Albino white quartzite for the terraces, in other words, almost 1,000 m² and Saint-Yrieix Gneiss for the cladding of the low walls, roughly 100 m².
Albino White Quartzite and Saint-Yrieix Gneiss on the paving
Extremely hard and easy on the eye, Albino White Quartzite from Brazil has a smooth and even surface, yet is rugged enough to give it exceptional non-slip qualities, perfect for outdoor paving. The chosen colours, yellow and pink, fit in well and blend perfectly with the hotel's basement, in which granite stone stands out, characteristic of La Baule villas.
Orange-brown in colour and shiny Saint-Yrieix Gneiss, exclusive to CUPA STONE, was laid in strip format on the hotel's exterior walls. This natural French stone from our quarry is perfect for cladding low walls and creating envelopes.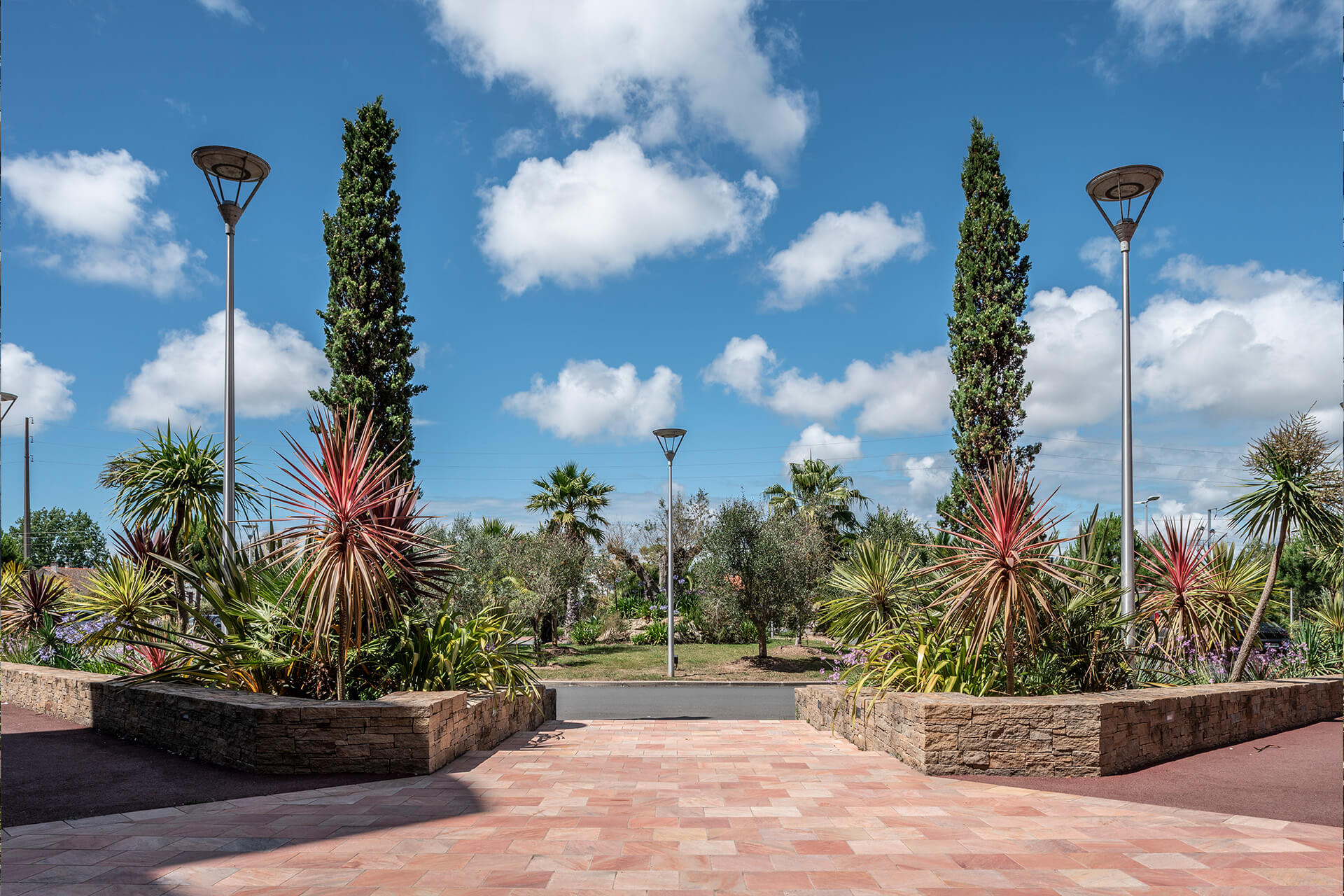 Westotel Le Pouliguen-La Baule: Architecture by the sea
The Architects, Erdre Architecture, VDR: Vinceneux and Rivière designed the Westotel hotel project (6 Boulevard de la Liberation, 44510 Le Pouliguen). With a surface area of 9,800 m2, the L-shaped building has 124 rooms, a restaurant, business centre, swimming pool and spa with terrace.
Located close to the marshland, the four-star hotel on the Guérande Peninsula is across from the marina. The areas' maritime architecture is characterised by a wide array of decorative elements such as straight or curved skylights or the use of railings, cartouches with inscriptions or filled patterns… and façade formed by corbels and recesses, such as an awning or a balcony.