Charming home in the Rias Baixas

Location
/ Spain

Year
/ 2020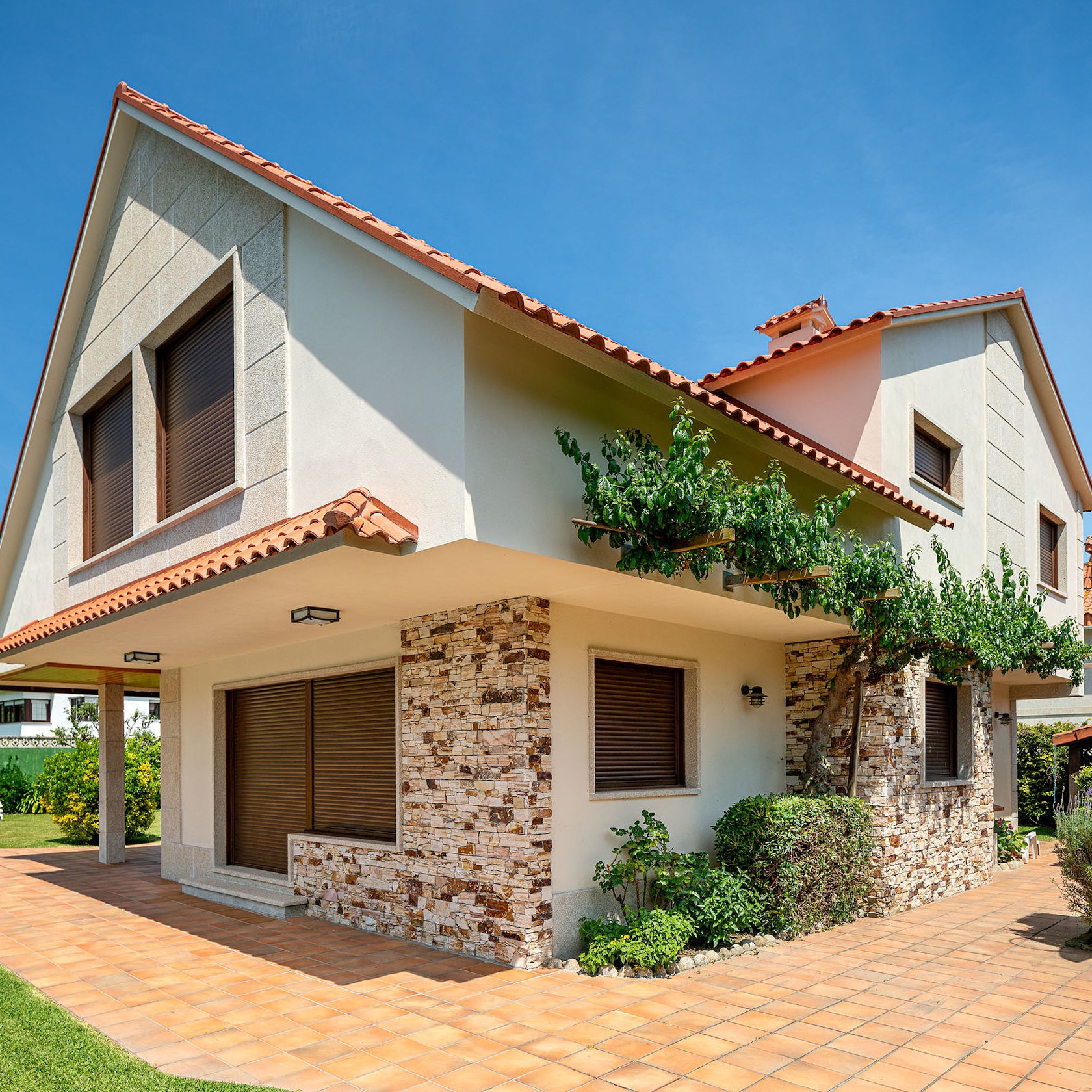 "The natural stone panels provide a sophisticated and original style to the wall cladding"
An unparalleled style
On the ground floor of this house located in the coast of Pontevedra, the STONEPANEL™ was chosen to clad its exterior walls with an elegant and natural style that expresses warmth and timelessness. The natural stone panel provides a sophisticated and original style to the wall cladding and it guarantees sustainability, quality, and durability.
Choosing the best stone for an exterior wall cladding is very important, due to its exposure to harsh weather conditions and the importance of its combination with the architectural style of its design.
The panel chosen for this project is the STONEPANEL™ Marina, a golden sandstone panel with different beige and brown tones that create a very luminous combination.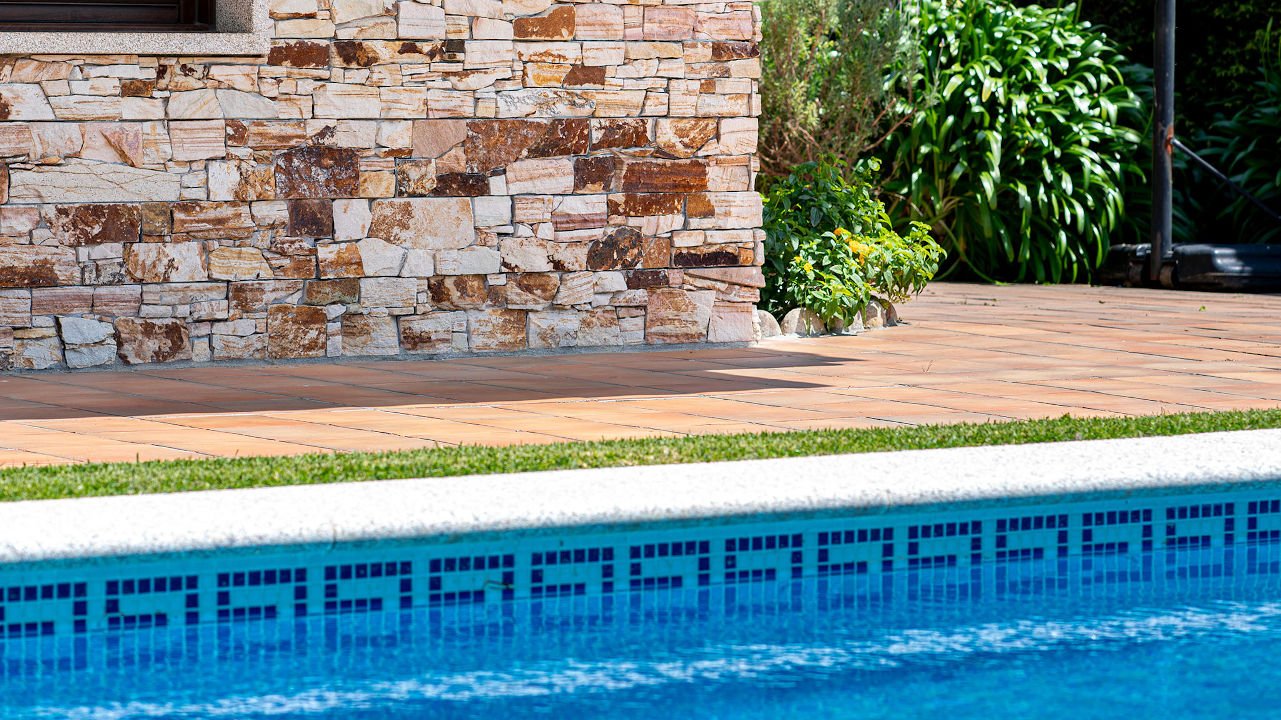 STONEPANEL™, guarantee of success
Thanks to the anchoring system patented by CUPA GROUP that allows its installation above two meters, STONEPANEL™ guarantees a complete security when placing the panels. The homogeneous and rough concrete mortar base, on which the natural stone panel is mounted, secures the adherence, and allows the panels to be cut without any risk of detachment.
This natural stone panels that can be also used for interior projects, has special pieces available too, such as corners (massive, straight, double off for windows), wall copings and other complementary panels that facilitate its installation. Its S-shaped structure allows joints to be invisible and they provide homogeneity to the walls.
In this project, the installation of the STONEPANEL™ in the curved wall on the side of the façade, makes this architectural element a key component of the design.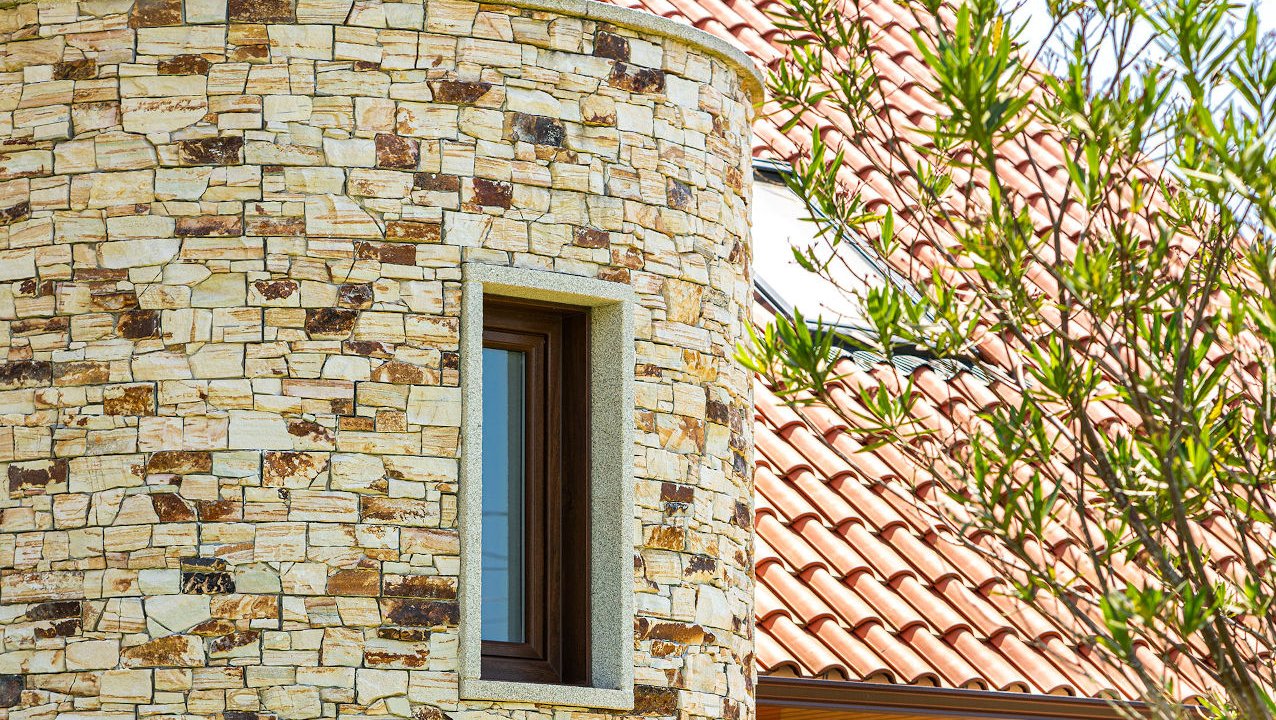 Natural stone for exterior projects
Ideal for exterior and humid areas places, the coloured veins of the sandstone provide a wide variety of decorative possibilities. Used in construction as an architectural and decorative element, sandstone has a vast range of uses.
Sandstone is mainly used for floorings thanks to its hardness and the wide variety of colours, that go from coffee to pink, cream or reddish. In addition, thanks to its insulating properties and its durability, this natural stone is ideal for building walls and façade cladding.
Resistant to corrosion, wear and erosion, sandstone is a sedimentary rock of varied colours formed over many years beneath the surface of oceans, lakes, and rivers.