Location
/ France
Warm and elegant interior design
When the stone embraces you
The interior of a house is always a tricky element when it comes to decorating and choosing the materials to be used. At CUPA STONE, all we do is try to make it easier for you by providing the stone that will bring your project to life. Located in a rural area in the north of France, this guesthouse adapts our natural stone to a charming interior, which embraces its guests with that maternal warmth that we look for when we step foot inside any home.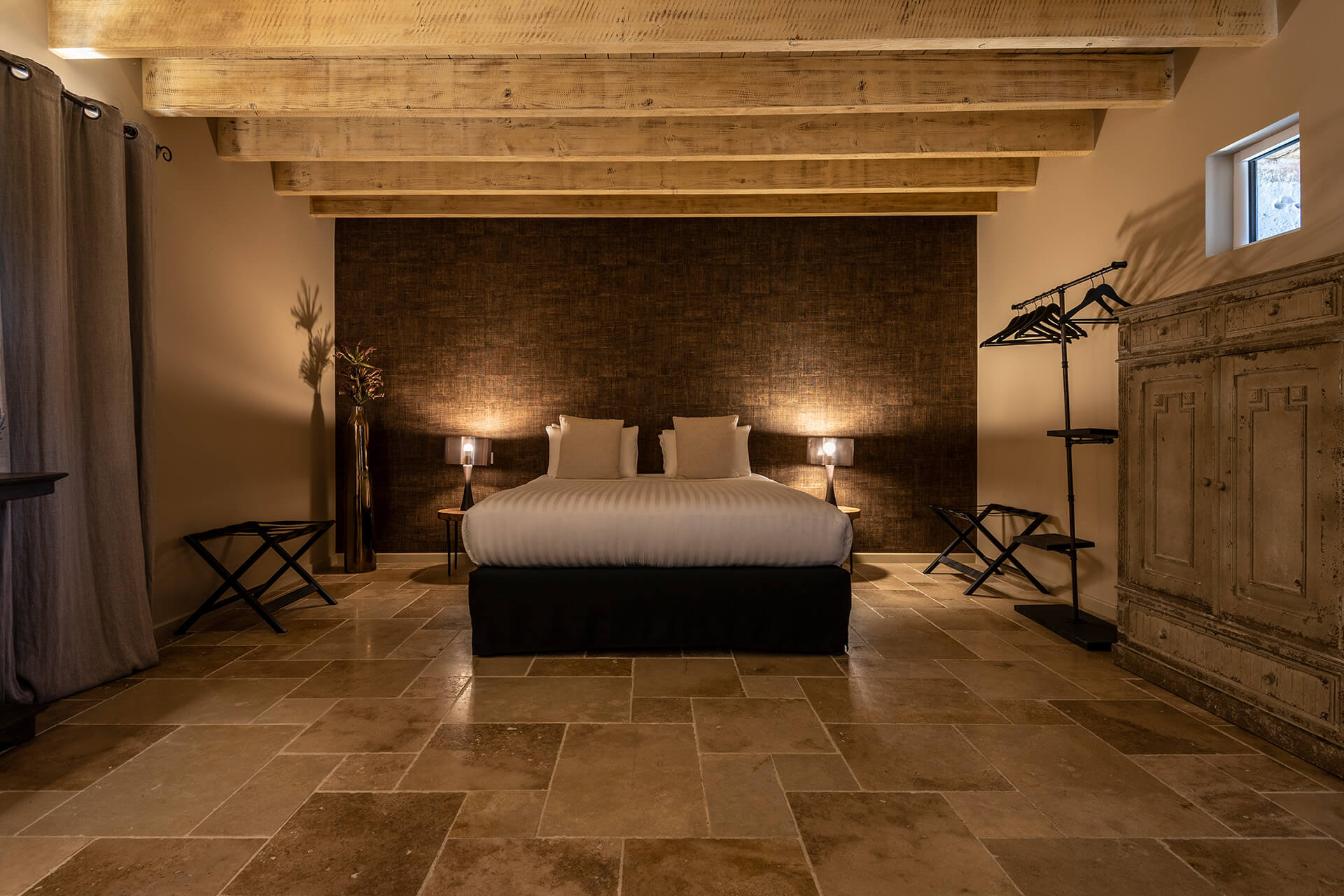 Rural France
Le Domaine de la Limetière combines elegance, comfort, calm and tranquillity, with a modern and refined décor that breaks away from the clichés of what a Gallic maison should be like. Surrounded by a unique, authentic and natural environment, this 19th century property in the heart of the Loire Valley is a beautiful and well-kept secret with a garden where you can enjoy a delicious Camembert cheese paired with a glass of Sauvignon Blanc.
A little gem
Like something out of a movie in which our Travertine is integrated into the different spaces of the house, giving it that warmth and affection that every rural house should have. A unique stone that fits in perfectly in the most traditional and rustic environments, yet that can also play an important part in contemporary designs. In an Opus 4 format that also makes each room balance its linear space. An exquisite stone.