Carrusel Space
Unmatched Versatility

Location
/ Madrid, Spain

Year
/ 2021

Design
/ Alberto Aranda for Casa Decor 2021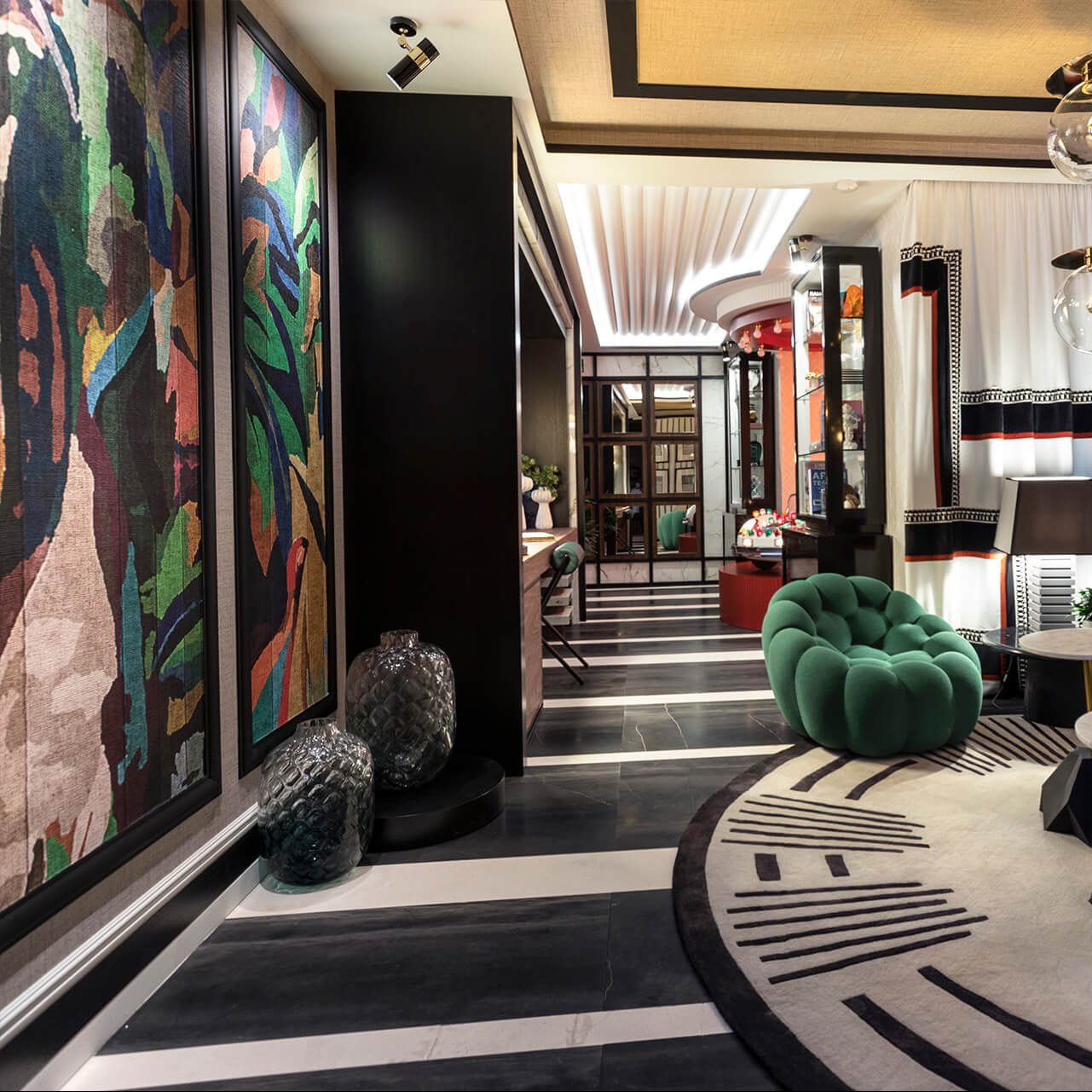 Never stop dreaming
A neon sign with the phrase "Never stop dreaming" welcomes you to this space designed by Alberto Aranda, which decorates the walls of an office with an entertainment area reminiscent of tiling from Greek or Roman times. In this way, the artists arranged the small pieces of the mosaic, in this case tesserae, spreading out the colour and shapes to create harmony in the space.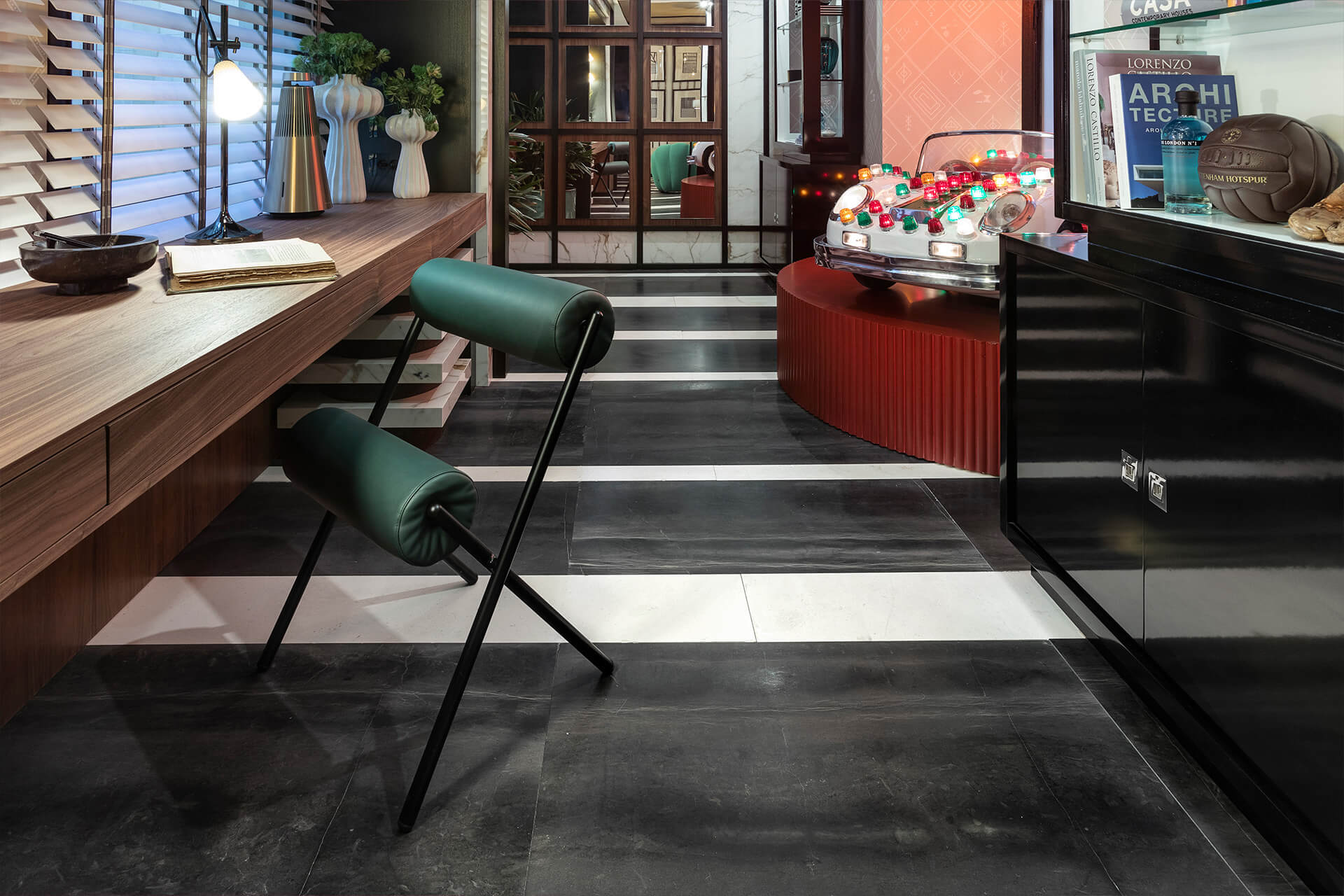 A child's imagination
Of course, there is no shortage of details to dream about: natural materials, a mixture of textures, wallpaper, mirrors, a variety of textiles and many other elements that show that a work area at home does not have to be boring. With this, Alberto adds his touch of creativity and presents it to the public in the purest contemporary style, always emphasising the concept behind his space: not forgetting to childish from time to time and trying to have more fun in our day-to-day lives.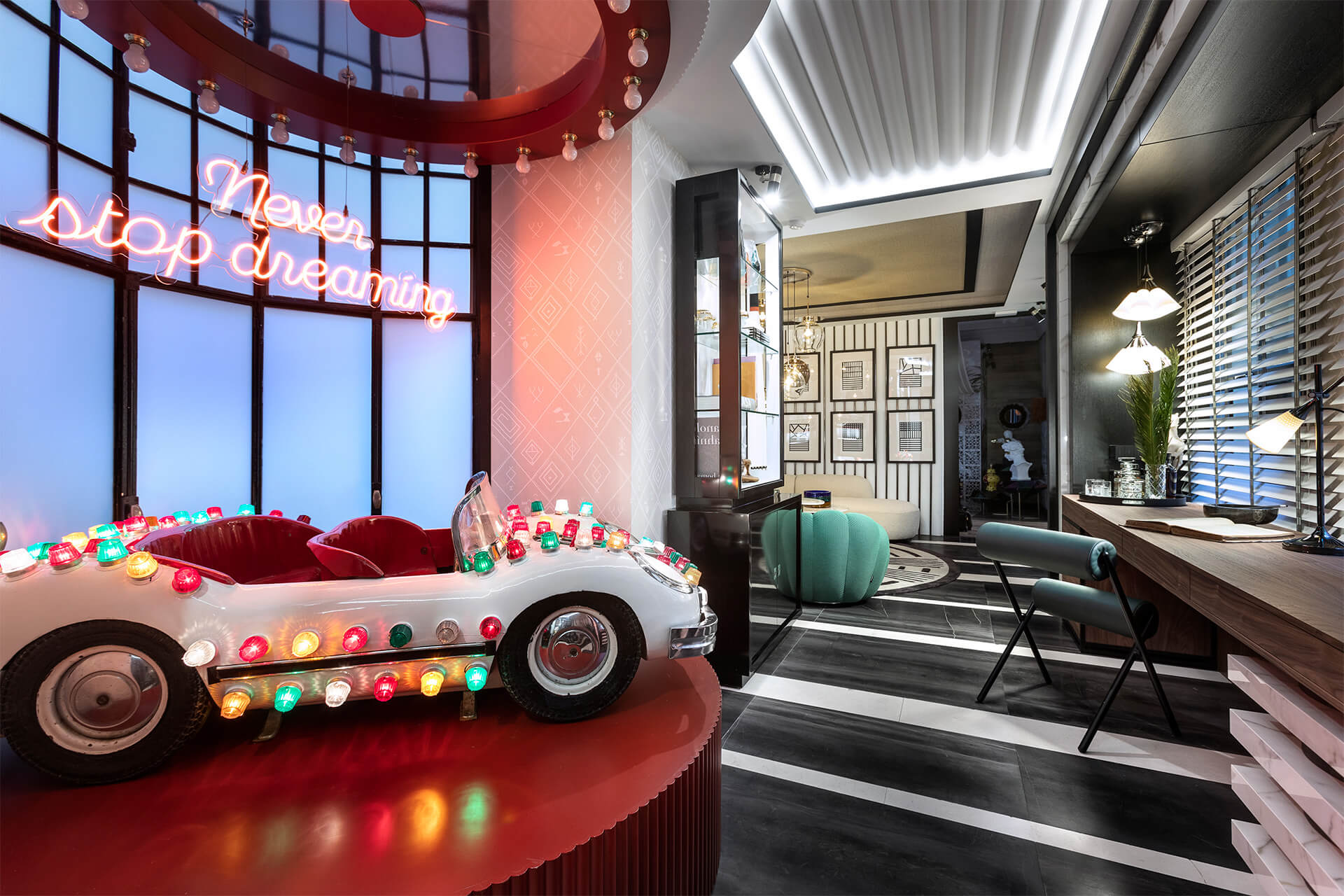 Elegance of natural stone
The most elegant part is provided, in this case, by the natural stone, the floor covered with Paloma Stone and BK Genesis limestones, with stripes mixing the light and dark tones thereof. What's more, several elements of Sapienstone Calacatta Macchia Vecchia Silky Calacatta porcelain have been installed on the wall, as in the mouldings framing the countertop.