Biocontrasts Restaurant
Unique and colourful atmosphere

Location
/ Madrid, Spain

Year
/ 2021

Design
/ Muher ART-chitecture for Casa Decor 2021

Product
/ Infercoa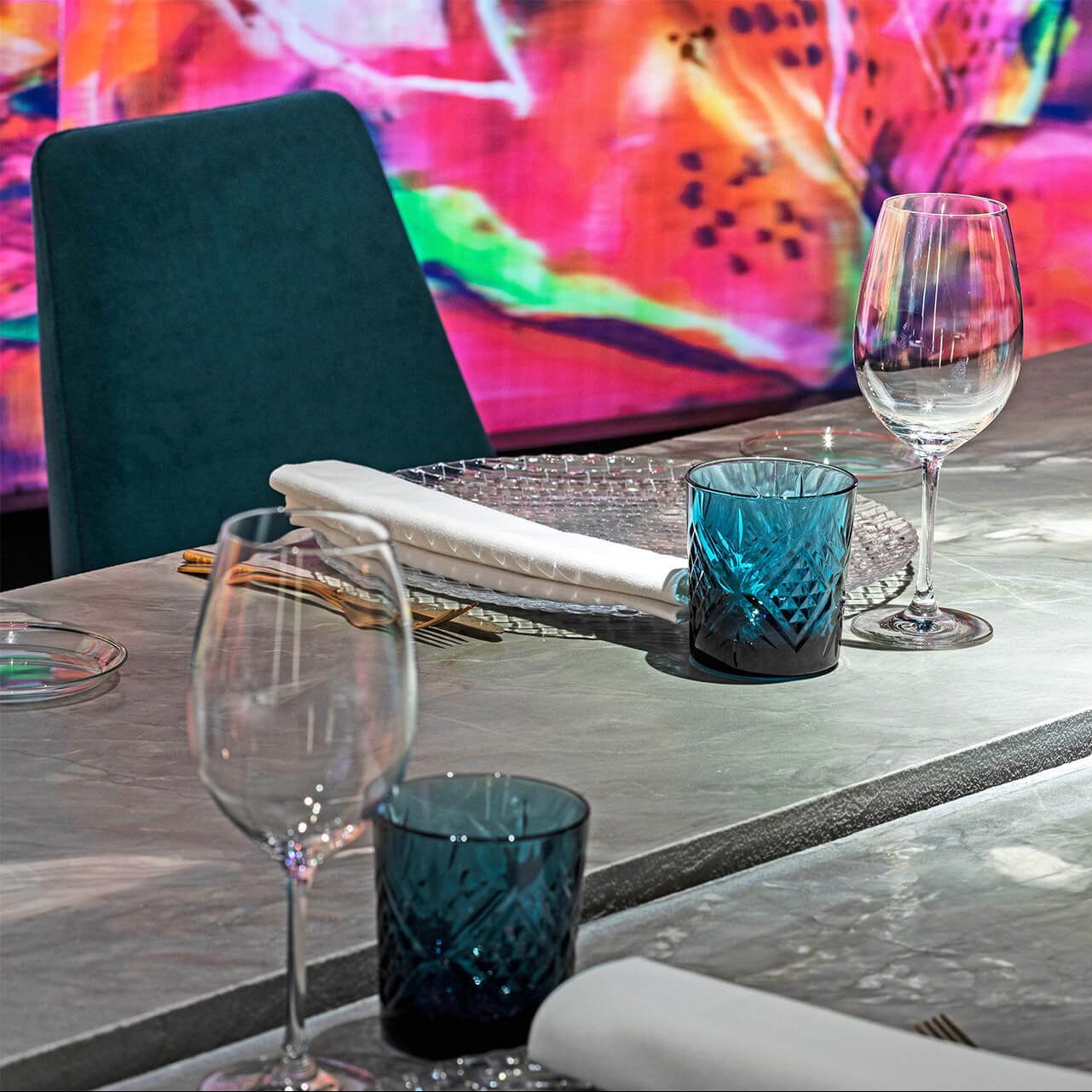 "We were looking for a central, organic element and we found this marvel, the Alisia quartzite."
Award-winning space
The BioContrastes restaurant designed by the Muher ART-chitecture studio was another one of the highlights of CASA DECOR 2021. Proof of this was the recognition it received: a nomination for best project and second Best Space prize as voted for by the public.
When Manuel talks about his creation, he underlines that "he was not looking for any particular trend". The essence of his studio is multidisciplinary, fusion. They develop their own personal language, with a very specific line of expression, which is the one they followed until moving into BioContrastes.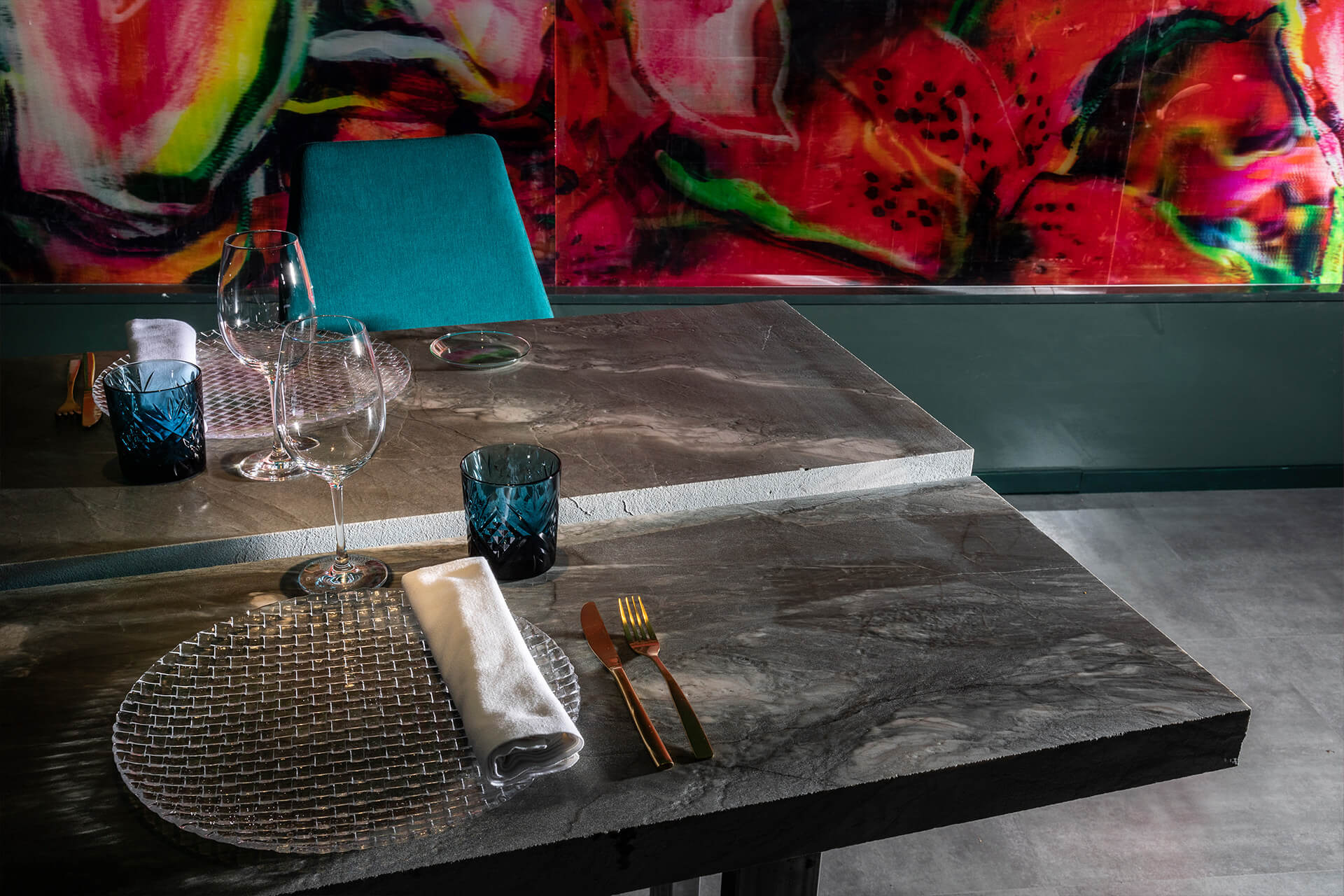 Emulating a river with natural stone
As for the ALISIA quartzite of the central table, the designer says that the aim was to "look for an organic element" and emphasises that, thanks to its silk finish, it makes "you feel even more in touch with nature. The table's zigzag composition emulates a river".
Muher's work strives for environmental awareness and protection. This comes across in the space they designed for CASA DECOR 2021, a restaurant in which the stars of the show are organic materials, and which seeks to recreate the viewer's journey through the four seasons.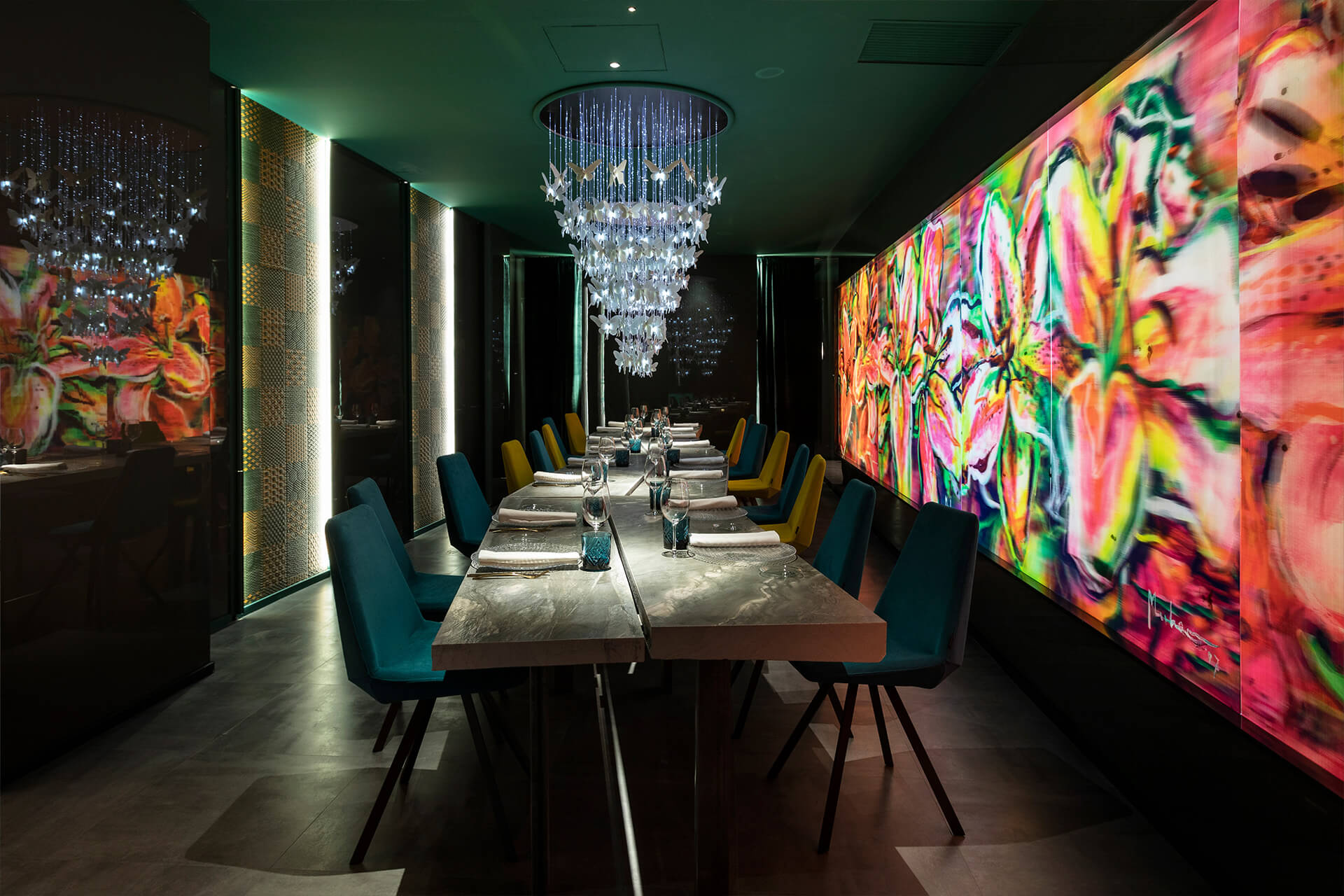 A reinterpretation of a classic table
As a large central element, the studio opted for a natural stone table from the TERRA™ range, more specifically the ALISIA quartzite with a leather finish and a matt look, soft and pleasant to touch. The uniqueness of this imperial piece, with a brutalist look, is that it has been conceived almost as if it were a sculpture, whose zig-zag design allows for mettings between four groups of four people, physically and visually distanced. A classic table reinterpreted in the wake of the COVID-19 pandemic.
Interior designer
/ Muher ART-chitecture