Azahara Luque's "Villa Felicidad"

Location
/ Spain

Year
/ 2021

Product
/ Stonepanel™ Sabbia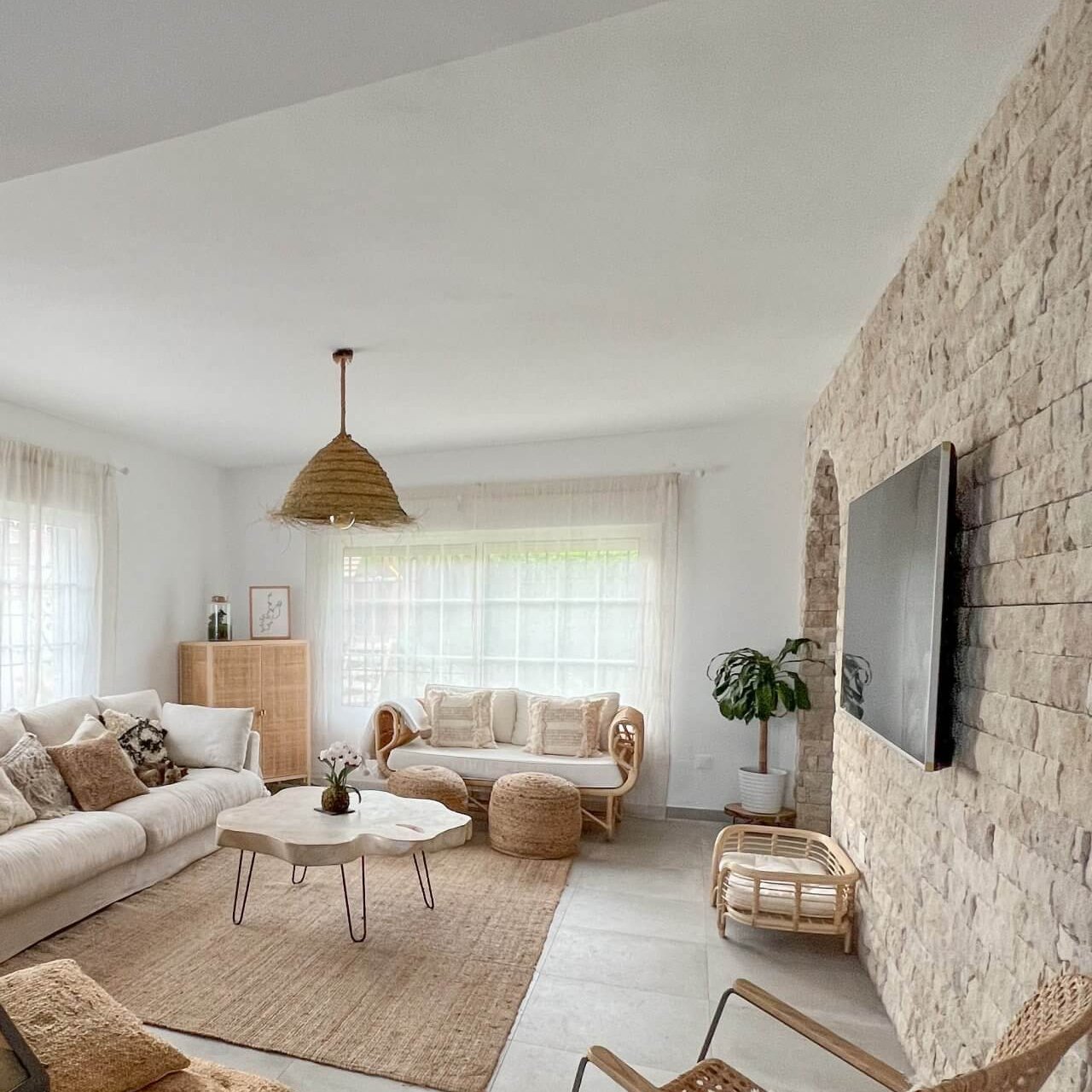 The love for nature also at home
Natural spaces with their own light
Azahara Luque, also known as @curly.azahara, wanted to renovate her house on the Costa del Sol, which she calls "Villa Felicidad". This called for natural and recycled materials, and in recent years, this well-known influencer has managed to build, around her and her husband, a community of followers who share the same values of healthy living and love for nature.
So, at CUPA STONE MÁLAGA, we advised Azahara and her family when it came to choosing the right material for this project. She was looking for a space with an abundance of light, so a wall in light colours to emphasise this brightness was needed which was the perfect choice; STONEPANEL™ SABBIA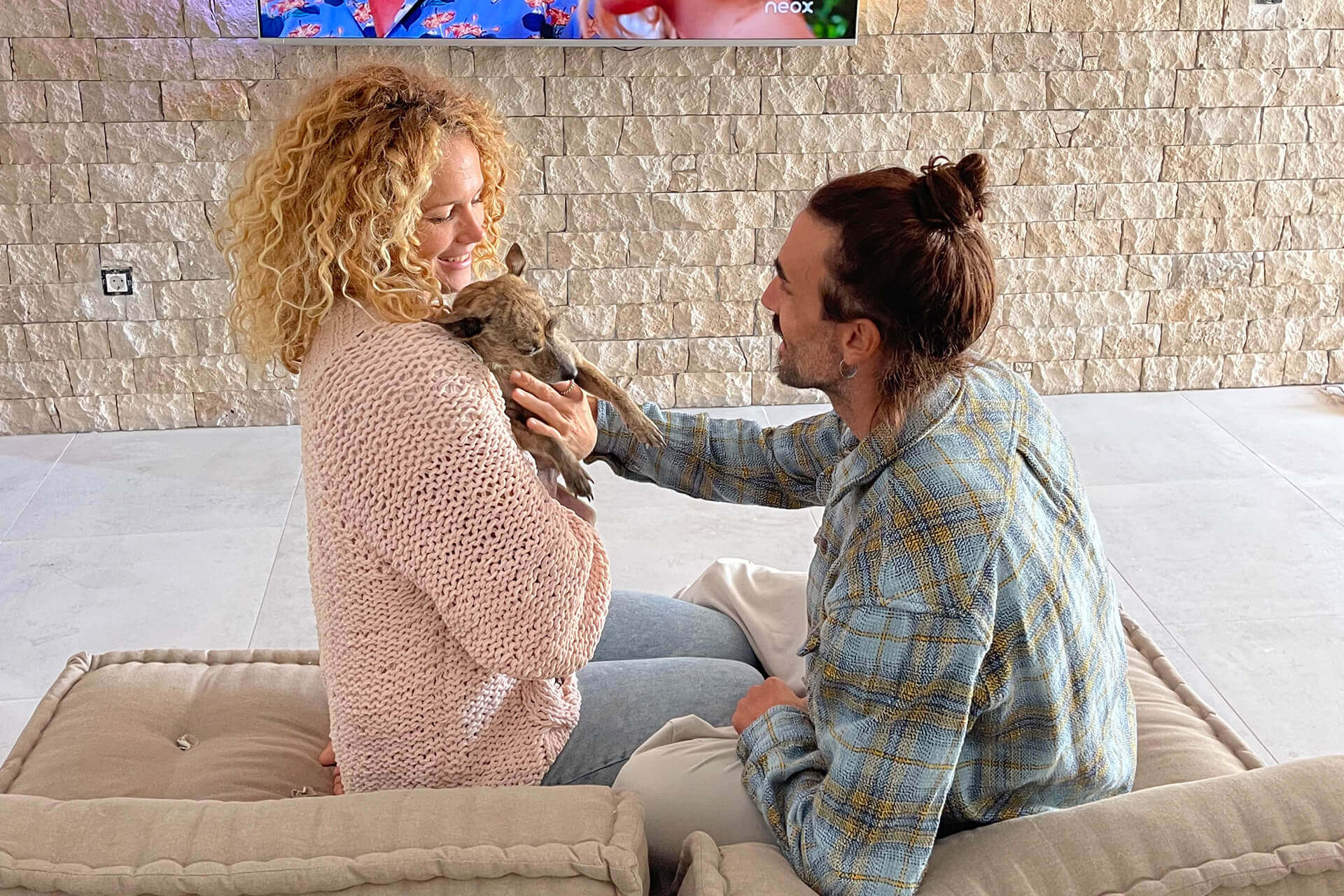 STONEPANEL™ Sabbia, the perfect choice
This panel made of travertine pieces in light and beige tones was chosen to decorate part of the exterior of their house, for the cladding of the entrance arch and for one of the walls of their beautiful living room. The irregularity that natural stone gives to the panels, provides a rustic and natural touch to any space which was precisely what they were looking for. The natural stone looks unique, as Azahara told us at the time "it adds a rustic touch that you can combine with a Mediterranean or boho style" because STONEPANEL™ can be combined and adapted to any type of material or style.
What's more, STONEPANEL™ is a pre-assembled natural stone panel, with a cement mortar base, that provides the look of traditional masonry, quickly and safely installed height. This makes it the perfect choice for interior and exterior projects alike.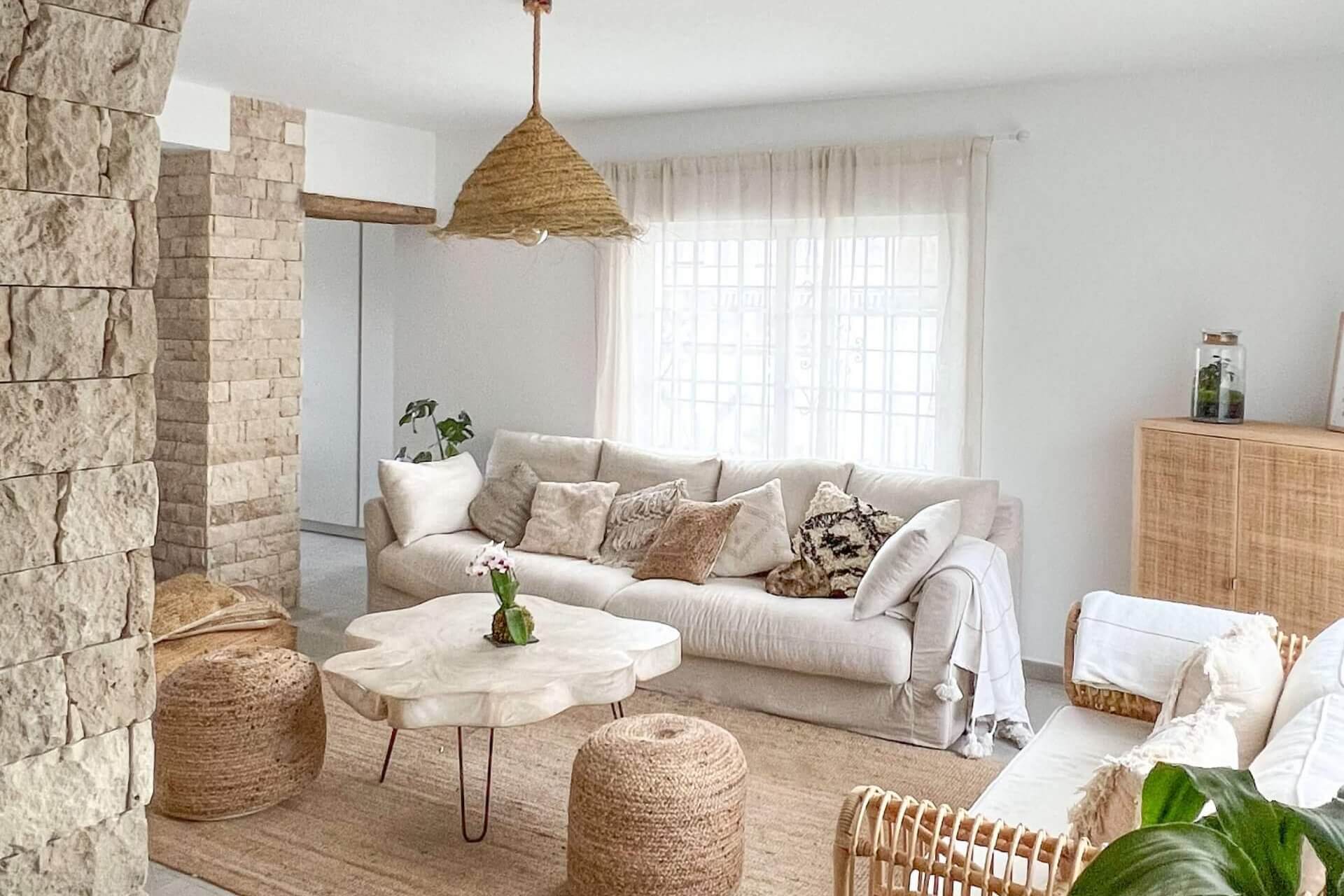 Countertop for life
PERSIAN WHITE granite from the TERRA™ range is, without doubt, at the heart of the kitchen. From the island, combined with a tailor-made wooden table, to the worktop and the splashback, its cream tones with green and reddish veins cover almost the entire kitchen. A great job worked on together with the Kitchen Studio team in Malaga, who we had the pleasure of collaborating with on this occasion.
The PERSIAN WHITE granite countertop has a leather finish that gives the kitchen a matt look. "I really like it without a glossy finish to give it a more rustic feel. What's more, the little green dashes on it give it a Mediterranean touch that I love", says Azahara. "To be honest, when I saw that stone, I had to get my hands on it".
All living beings are adventurous by nature, it's in our instinct, but so is the warmth of home. Finding balance in a place where you feel at home is not always easy, hence our historic ambition to roam the planet in search of exotic and natural places where we can find our place in the world.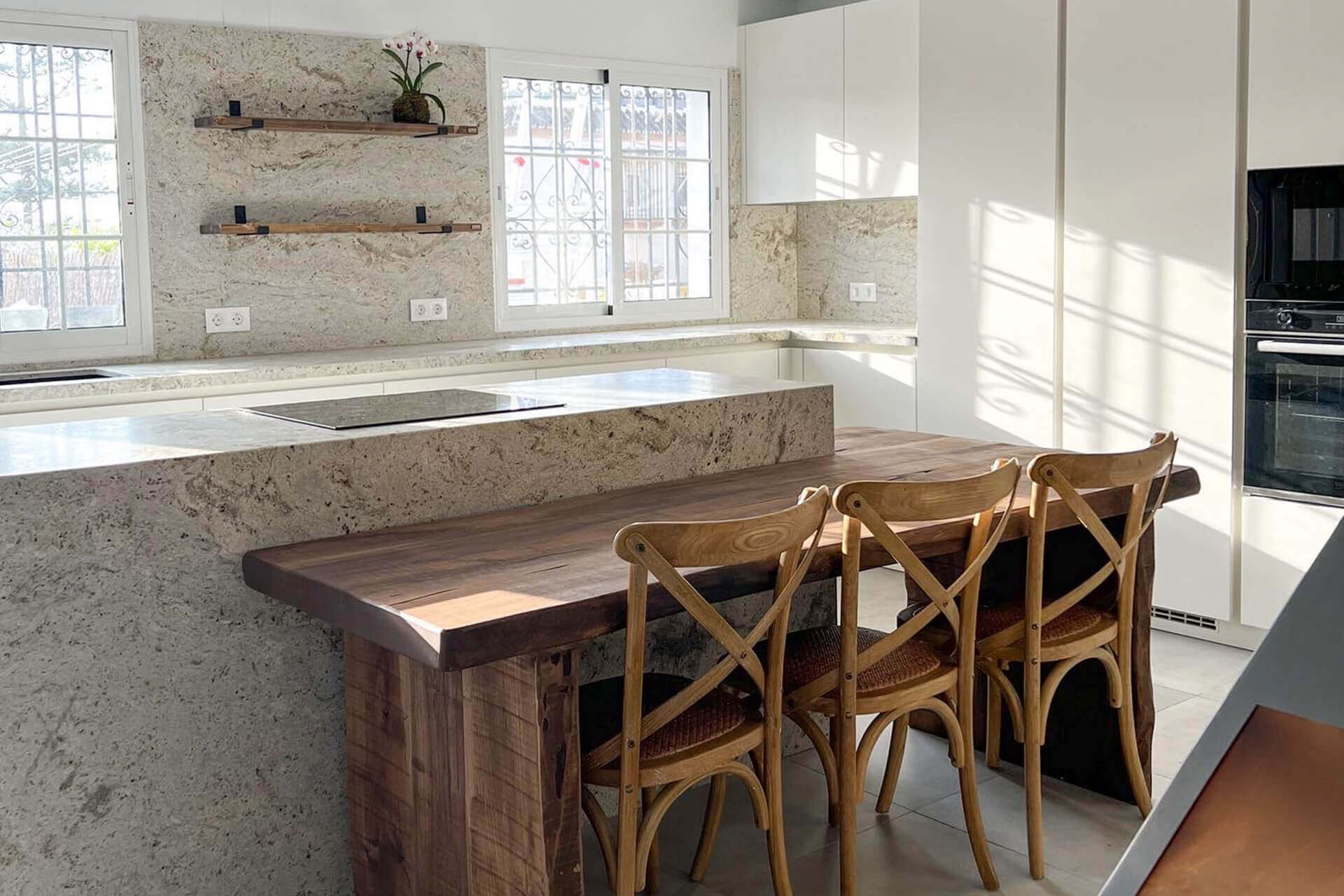 Seeking balance in nature
That's why, at CUPA STONE, we care about bringing the Earth to you, to your home, with natural and 100% sustainable materials that give your home the balance it needs, so that everyone can live in harmony because, when nature embraces us, we get to know ourselves a little more and we start appreciating what we have around us.