A modern golfing facility with Stonepanel
Revitalizing Glasgow's sporting landscape

Location
/ Scotland

Year
/ 2023

Product
/ Stonepanel™ Sahara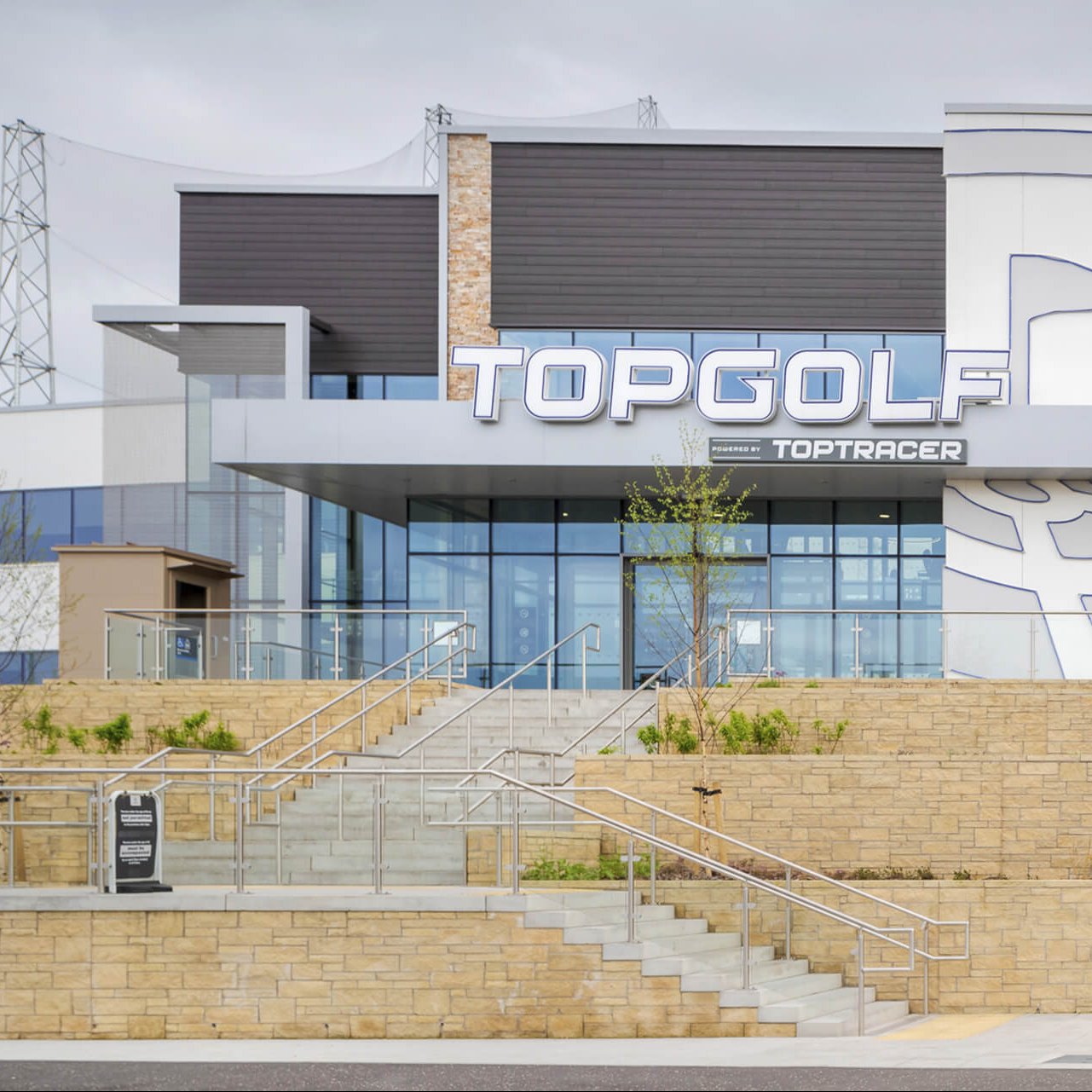 Innovative design and time-saving materials
An Architectural Marvel for Sporting Revival
Topgolf, Glasgow, stands as a remarkable architectural achievement within the Clyde Gateway regeneration programme. With a substantial budget of £40 million, the project aimed to elevate the local sporting industry while generating job opportunities on the outskirts of Glasgow.
The architectural design, thoughtfully crafted by Cooper Cromar and Luddon Construction, features an impressive 3-storey steel-framed structure complemented by an array of decorative cladding materials on the external envelope.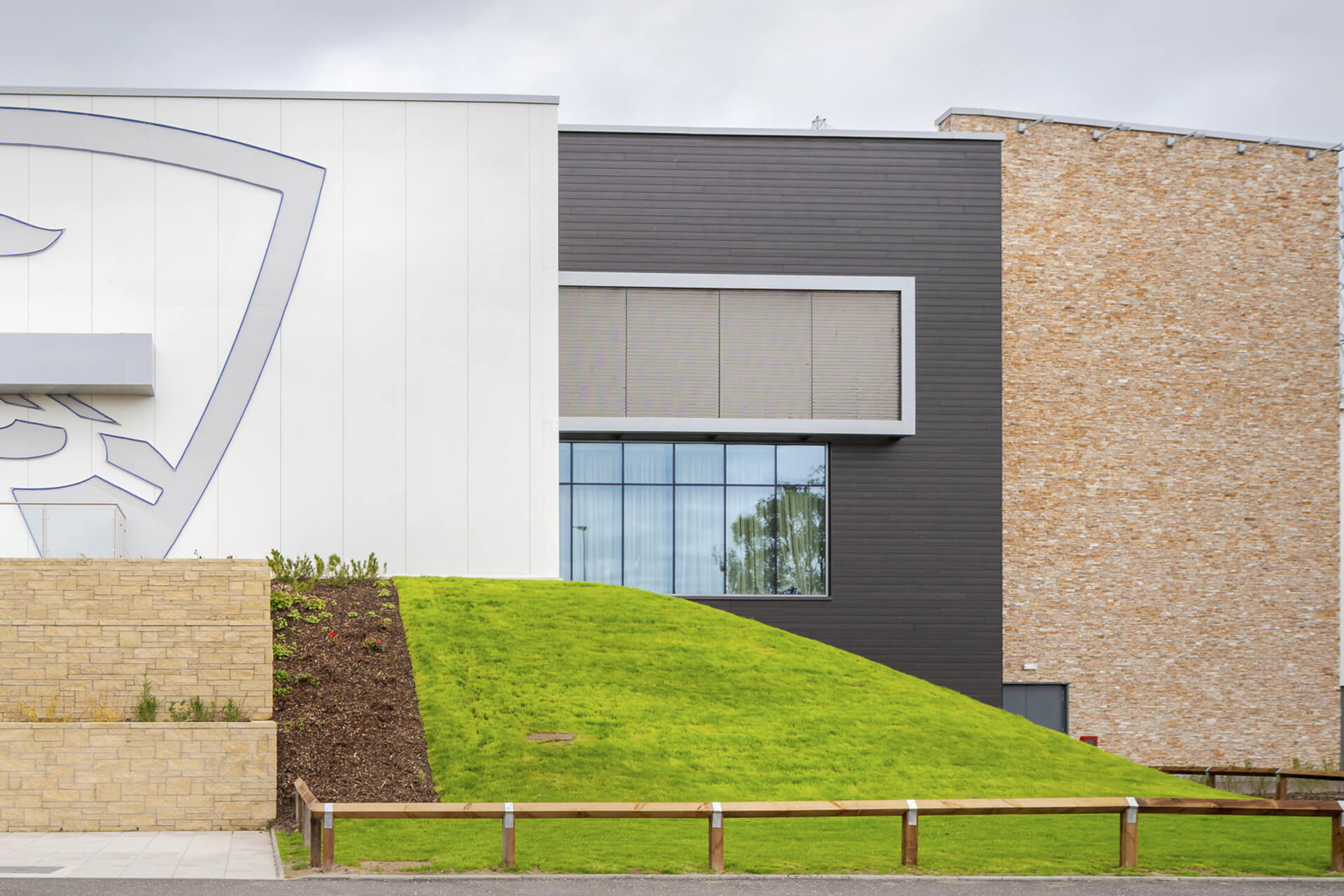 The Allure of Stonepanel Sahara: Elevating Aesthetics and Efficiency
The significance of Stonepanel Sahara, a product of CUPA STONE, was paramount in the success of Topgolf Glasgow's facade. Supplied by Taylor Maxwell, Stonepanel Sahara stone cladding played a pivotal role in achieving a natural and timeless appearance while offering practical advantages in terms of cost and time savings.
The captivating 'Orient Gold' shade of Stonepanel Sahara was meticulously chosen to create a stunning contrast with other cladding elements in white and black, elevating the visual allure of the venue.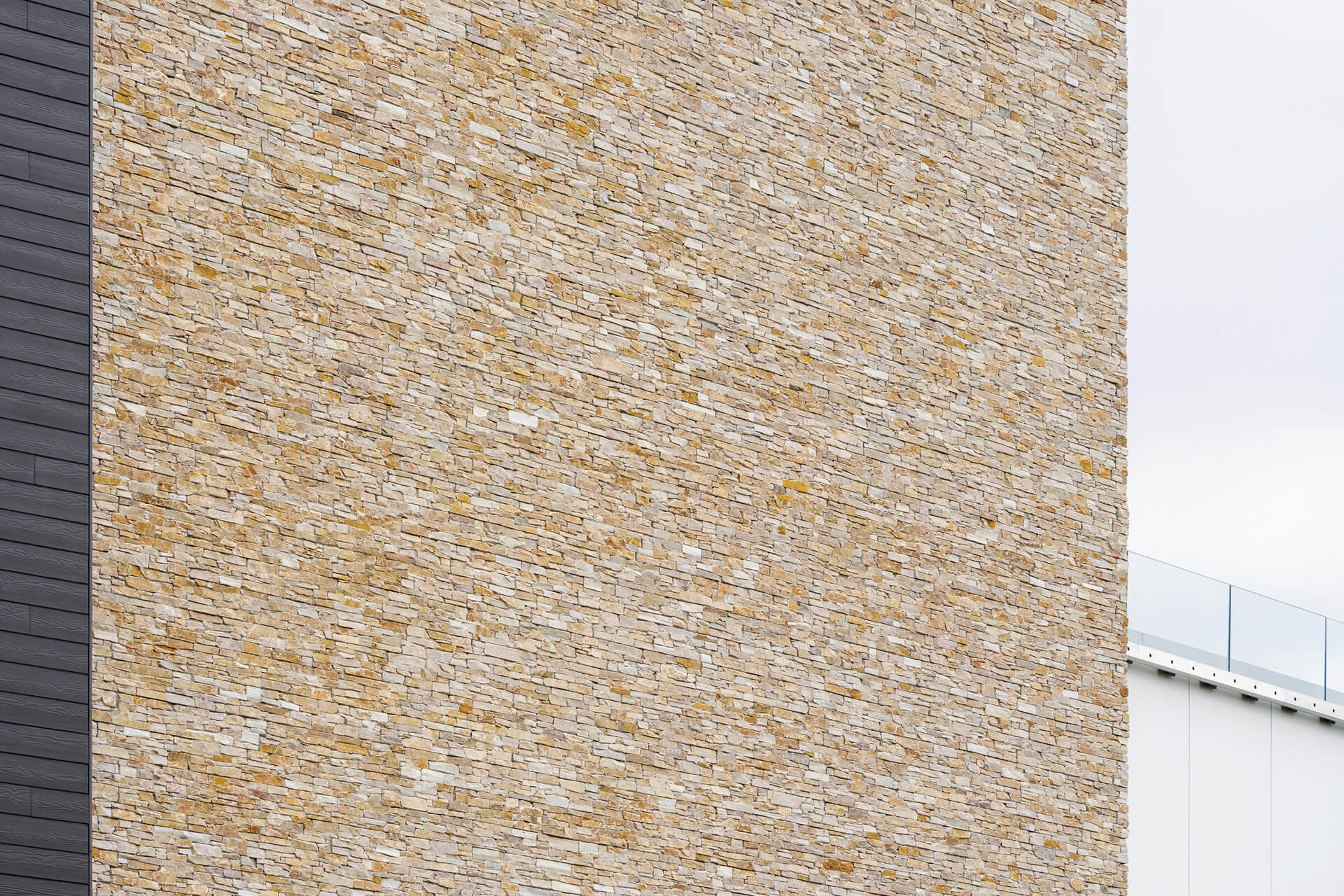 From Vision to Reality: Stonepanel Sahara Shaping Topgolf Glasgow's Journey
The journey from conceptualization to realization at Topgolf Glasgow was notably shaped by the elegance and efficiency of Stonepanel Sahara. Developers Ashfield Land, drawing inspiration from existing Topgolf sites in the US, collaborated with architects Cooper Cromar and Taylor Maxwell to make the natural material aesthetic a reality.
Stonepanel Sahara proved to be the ideal choice, not only meeting the desired appearance but also accelerating the installation process, thereby reducing construction timelines significantly. The seamless coordination among various contractors further contributed to the successful completion of Topgolf Glasgow, welcoming visitors to enjoy over 70 all-weather golfing bays, exclusive event spaces, and a charming bar and restaurant.
© Photographs
/ Richard Fraser