17th Century French House

Location
/ France

Year
/ 2020

Design
/ -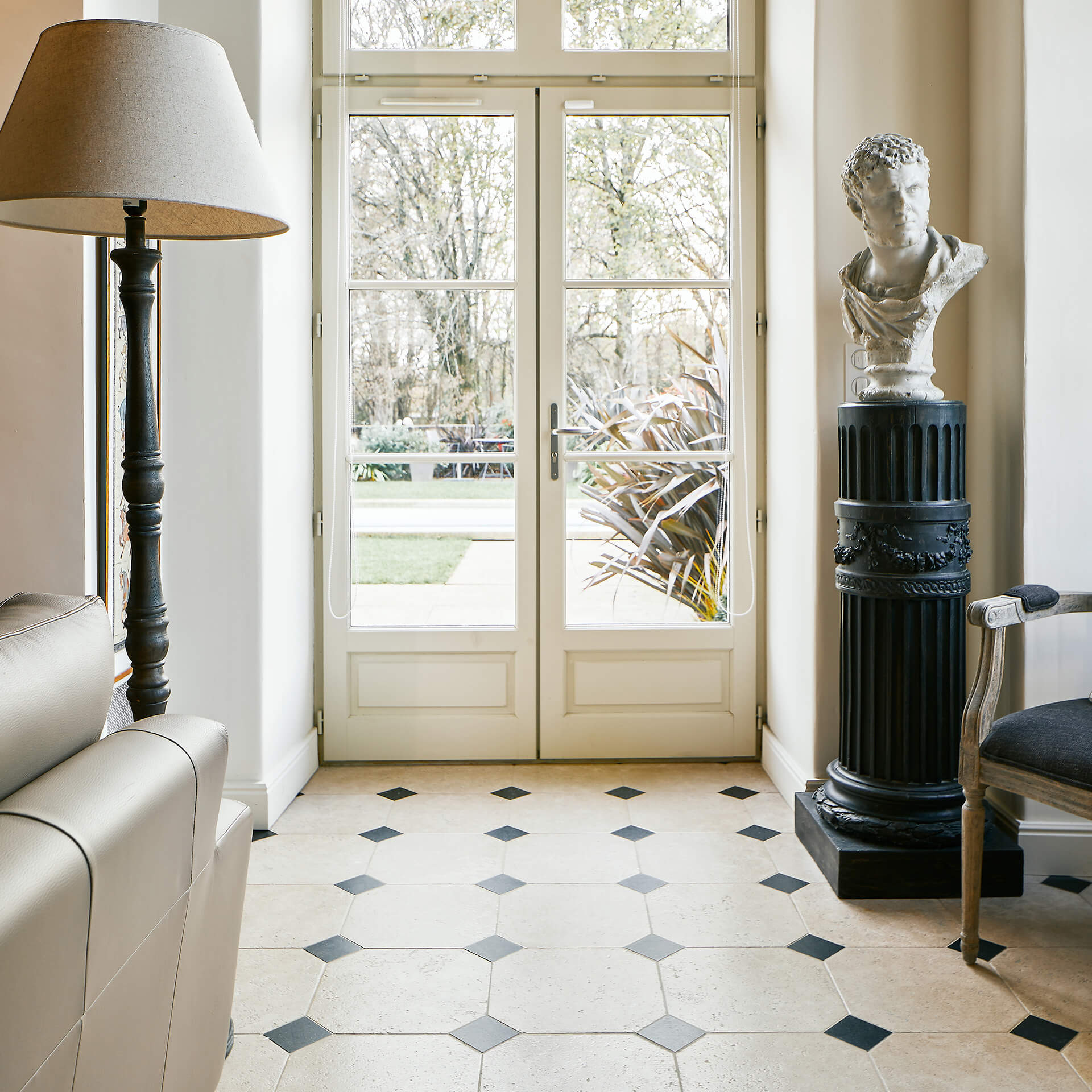 The art of elegance in a historic building
A 17th century manor on the outskirts of Nantes (France) is the main character of this spectacular renovation project where CUPA STONE's natural stone was used to give back its glory to a flooring rich with history.
The owners decided to restore more than 200 square meters of this building, that was part of the Bois-Hue Castle, while preserving its original spirit by using noble material and adding value to its architectonic history.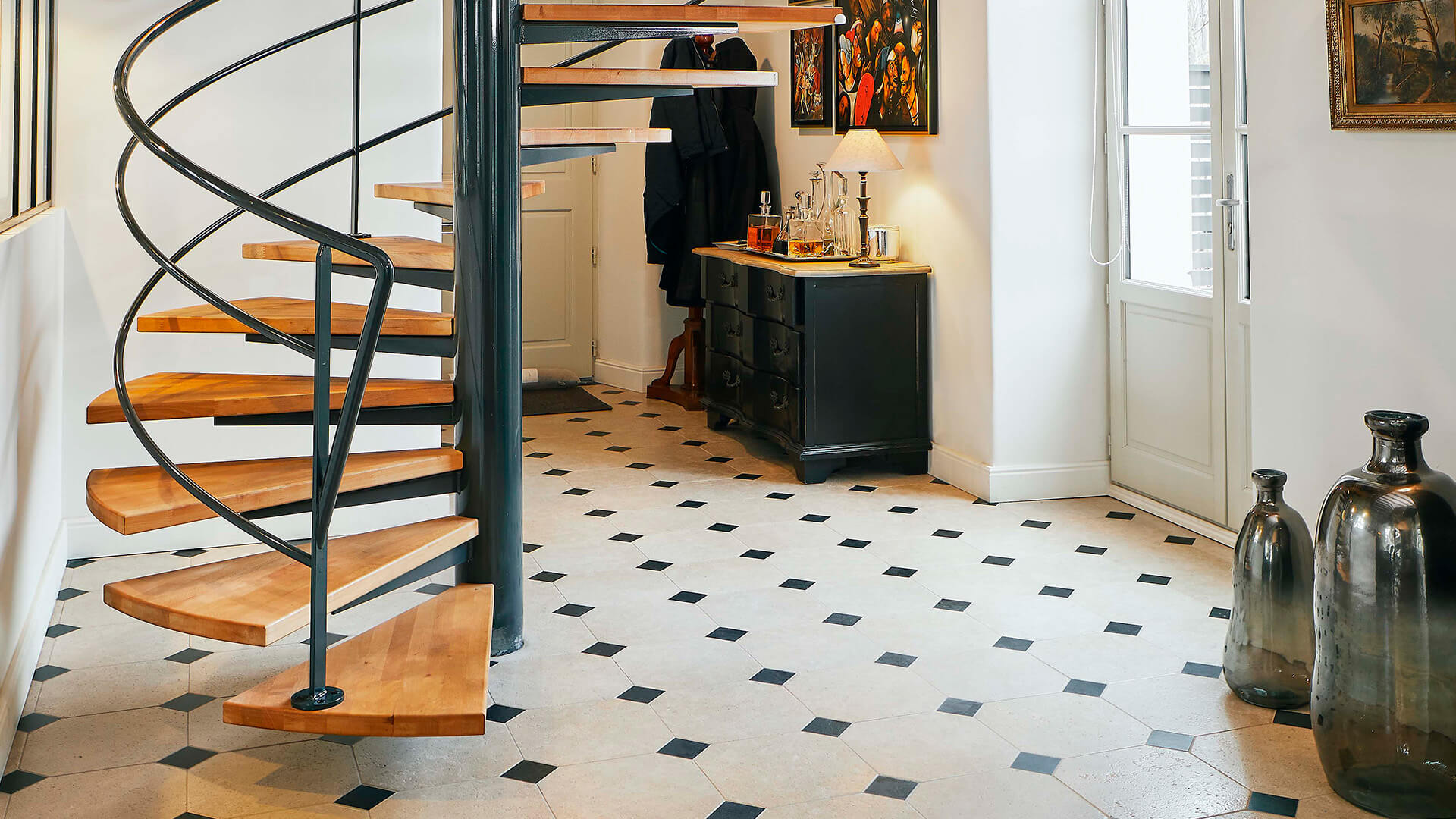 Recapture the essence
The Alhambra Limestone of CUPA STONE, a beige-coloured stone made of mineral sediments, was chosen to dress the floors of the ground floor with an antique finish and decorated with black cabochons made of Zimbabwe granite, that succeeds in achieving a perfect replica of the 17th century French flooring.
The black and white combination can also be found in the kitchen, separated from the living room by an internal window which creates an open concept. The dark touch of this room is given by the Zimbabwe Granite countertop in contrast with the colour of the walls and furniture.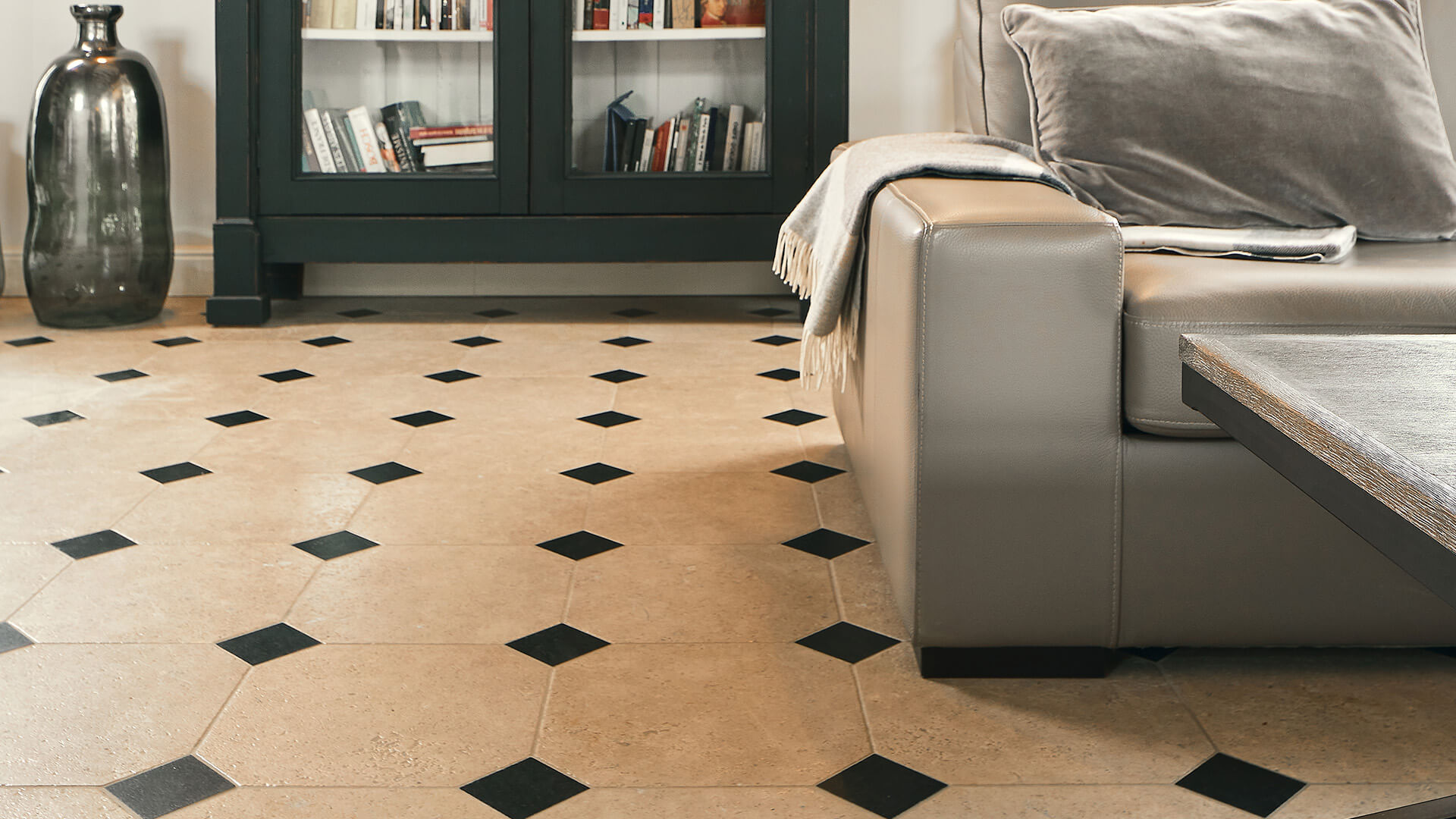 Noble materials for a stylish home
A combination of colours and materials can also be found on the bedroom's bathroom with its granite and wood sink, designed by the owners. The natural stone, custom made and provided by CUPA STONE, was chosen because of its numerous advantages, like its resistance and durability, and its satin finish, with a beautiful and silky mate effect.
Thanks to the special care with which the owners chose the materials and furniture, this old manor has recovered its beauty and charm with all the advantages of modernity.