Find out our Infercoa quarry in Portugal!
CUPA STONE operates Infercoa quarry near the Foz Côa Valley in Portugal, comprising an area of approximately 50,000 square meters. The stone at the quarry has been extracted since the last century. Over the years, Infercoa natural slate has been used for different projects all over the world.
The black toned Infercoa natural stone is perfect for installing on floors, walls or gardens. This stone, formed 500 million years ago, is a sedimentary rock with a characteristic rugged and natural appearance. Initially, the natural stone extracted from this quarry was used for traditional vineyards supported by rock walls in the Upper Douro. Nowadays, the high resistance, low absorption, porosity and hardness of Infercoa made it suitable for cladding or flooring interior and exterior surfaces as well as road paving, fountains, columns, monoliths or paths.
NATURAL STONE FOR ARCHITECTURE AND DECORATION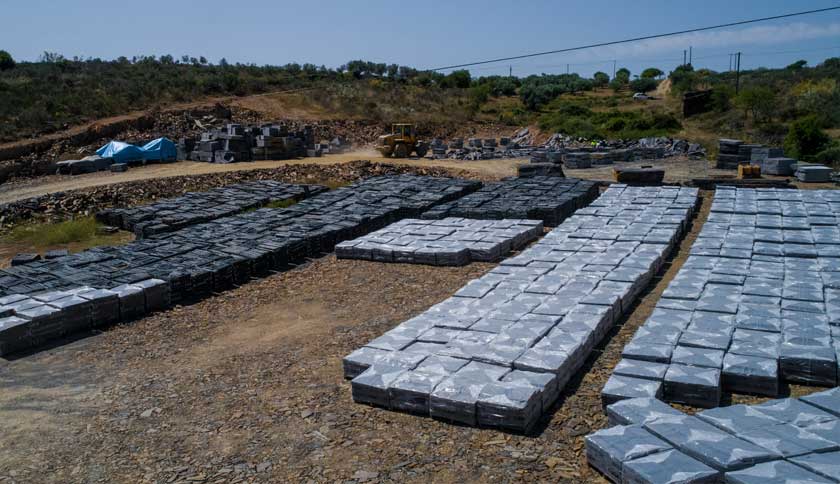 Highly versatile, Infercoa offers a wide range of formats. Its unmatched resistance and natural elegance make this stone the perfect choice for any project. It endures the most adverse weather conditions such as hailstorms, low temperatures or ice. The riven surface of this natural stone ensures a high slip resistance, perfect for pavements and roads.
Infercoa posts can be placed horizontally and vertically to either create beautiful paths or strong long lasting fences. They are available in a standard width from 6 to 8 cm and a length up to 2,5 m. The finish of this format can be natural or sawn.
With a standard width of 30 cm or 50 cm and a length up to 2,50 m, Infercoa tiles are able to blend in any project thanks to its natural finish and sawn ends. This natural stone is also ideal for decorating exterior walls or facades. Finally, Infercoa adds a touch of serenity to any garden with its japanese steps available in natural finish.
INFERCOA, NEAR A UNESCO WORLD HERITAGE SITE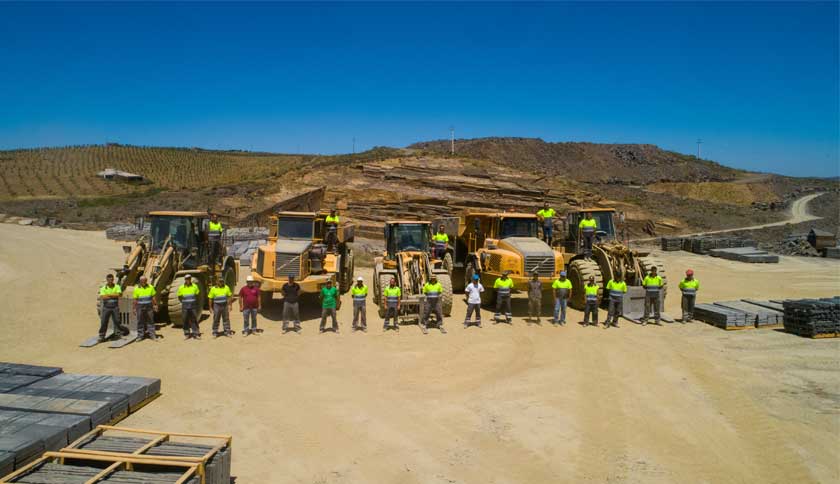 Infercoa natural slate is extracted from a Portuguese quarry, near the Foz Côa Valley, considered the most important open air Palaeolithic rock art site. Listed as a World Heritage Site by Unesco since 1998, this rock artcarved into the rugged stones of the Côa Valley has been dated back to around 25.000 years ago.
From the deep valleys of Foz Côa, emerges the strongness and hardness of Infercoa natural slate, which extraction is the main industrial and economic activity in the region.
For further information, check out CUPA STONE website.