4 ideas of natural stone walkways for spring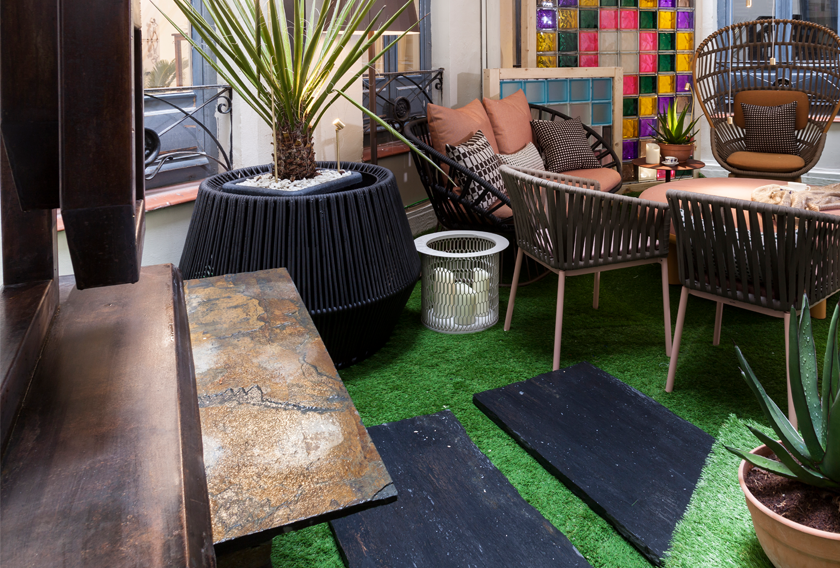 A stone walkway looks fresh and beautiful inside or outside your house. Gardens or interior terraces with stone paths are easy to maintain and bring a contemporary decoration to any type of building.
Natural stones in a variety of colors, shapes and sizes can be combined to make gardens and interior terraces unique and creative. You can use options like natural slates, quartzites or basalts to create amazing projects. Here you have some great ideas:
1. INFERCOA JAPANESE STEPS FOR WALKWAYS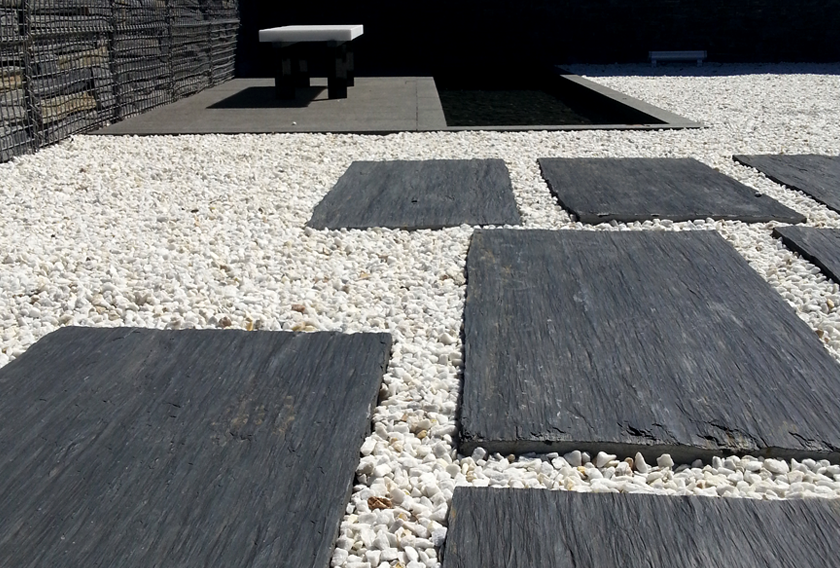 Infercoa is a natural slate with a raw finish perfect for a walkway in your garden or interior terrace. Infercoa japanese steps are available with standard width of 30 or 50 cm and length up to 2.50 cm. This natural stone can endure the most adverse weather conditions (hailstorms, low temperatures, ice) its high anti slip coefficient makes it an ideal product for pavements and roads (big formats and wide pavements can be placed directly on the floor). Furthermore, Infercoa japanese steps will add a touch of serenity to any garden, helping to organize and define the areas to shape your garden or yard.
2. VILLAFRANCA QUARTZITES FOR EXTERIOR PATHS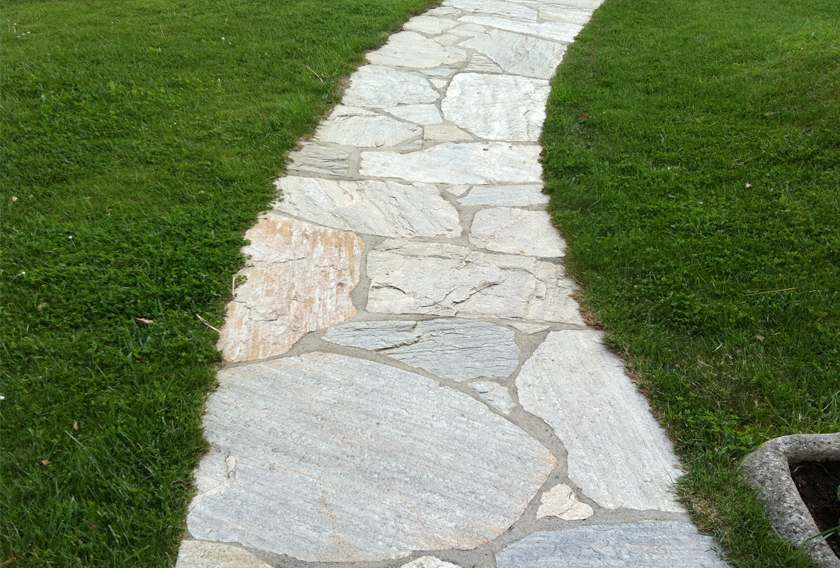 Villafranca Quartzites is a natural stone of great hardness, almost unalterable, that maintains its properties over time. Its low water absorption and high frost resistance make it perfect for exterior paths. These quartzites stand out by its brilliant texture which gives the walkway a refined and great quality style. Villafranca Quartzites is an exclusive CUPA STONE product designed for landscaping and exterior decoration projects.
3. CARIOCA BRONZE QUARTZITE FOR TERRACES
Carioca Bronze Quartzite
is a bronze stone with ocher shades and a very rough natural texture which can be used when creating pathways in
gardens or backyards
. This type of natural surface is easy to walk and also create an organized overall structure and help to better organise the spaces and their individual functions.
4. BRUNO BASALT FOR GARDENS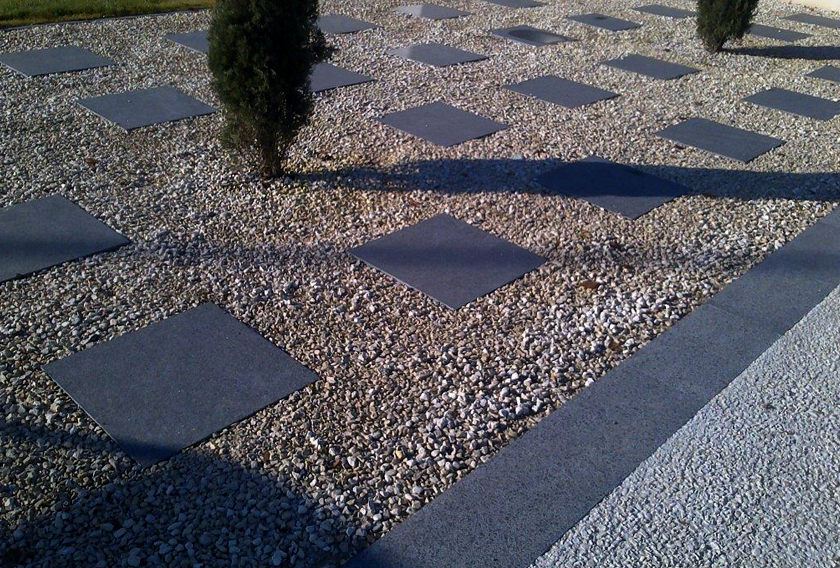 Bruno Basalt is a dark grey colored volcanic rock with visible iron crystals. There are some finishes such as flamed that produces a slightly rough surface with a glazed appearance, protecting the stone for outdoor use. You can use Bruno Basalt for creating dry and rustic garden designs.
When used throughout a garden, stone can become a primary unifying element. A stone garden is usually relatively small, surrounded by a wall, and is usually meant to be seen while seated from a single viewpoint outside the garden.
For further information about natural stone, check CUPA STONE website.