Bathrooms: how to use natural stone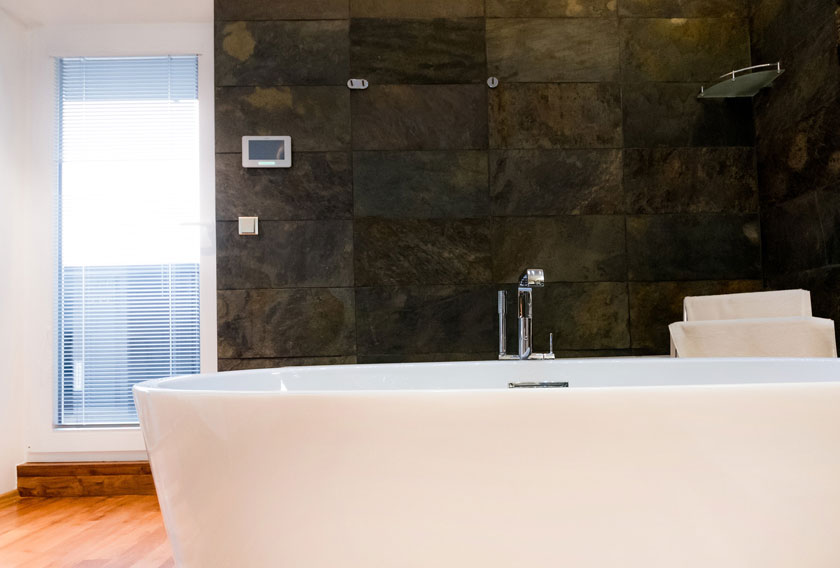 Natural stone can style your bathroom design. Marble, granite or quartzite will bring beauty, durability and resistance to your countertops, walls or floors in your bathroom. Have a look at these ideas!
A NON-SLIP FLOORING FOR YOUR BATHROOM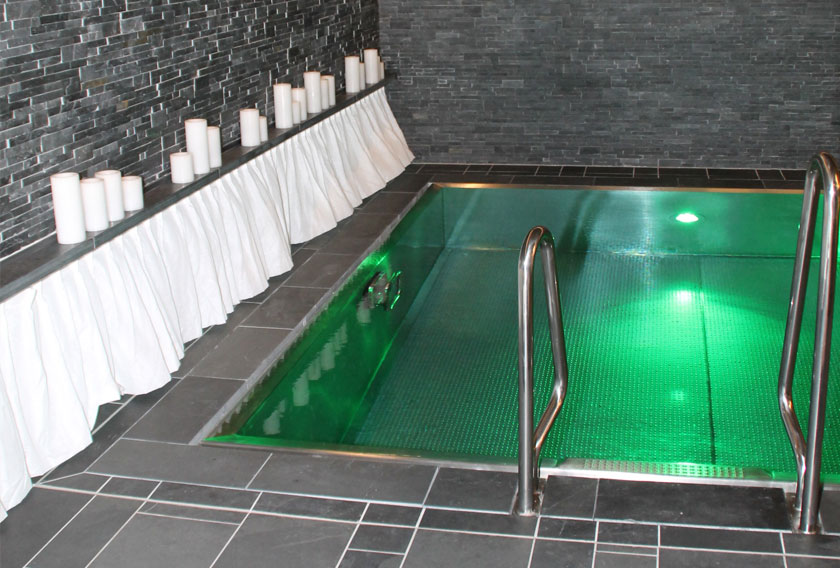 When you are looking for a material for your bathrooms, you prefer the most durable product you can find. In this regard, natural stone such as slate is the best floor for this important room of your house. Natural textures and finishes will create a non-slip flooring. For example, tumbled, bush hammered or chiseled are the best finishes for this kind of flooring. In addition, choosing natural stone you will give greater economic value to your bathroom than other types of flooring.
A STONE COUNTERTOP: BEAUTIFUL AND FUNCTIONAL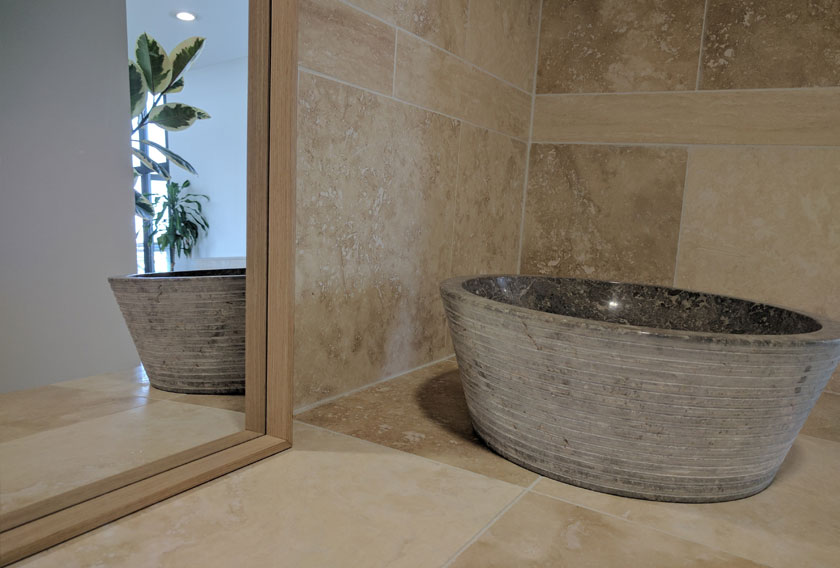 When you have to choose a countertop for your bathroom, beauty is as important as functionality. This type of countertops would provide additional workspace to be practical. They are low maintenance and look great in a contemporary bath. Some natural materials such as granite or beige travertine are more suitable for this use because they give a glamorous look while standing the test of time much better. A stone countertop with a polished finish produces a high-gloss effect, making the stone highly resistant.
NATURAL STONE FOR A SHOWER WALL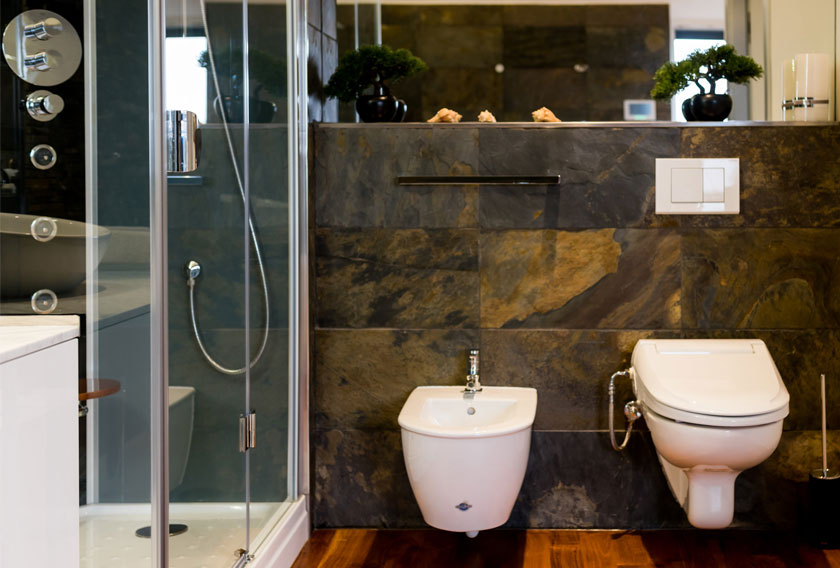 If you are considering a good material for your shower wall, natural stone can be your answer. Natural stone such as slate looks great in your shower and it is water-resistant. Consider natural stone for a continuous design in a shower. Each piece of stone has a unique look that helps keep a bathroom's aesthetic original.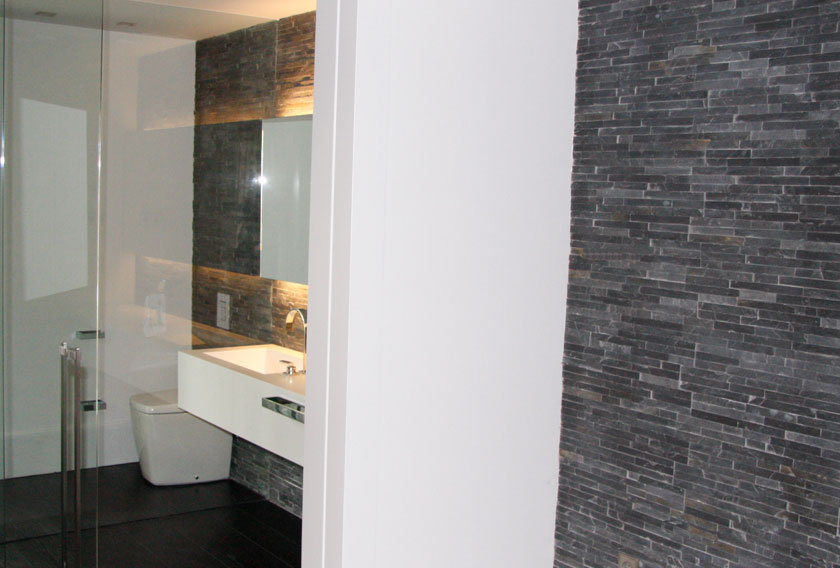 In summary, a natural stone bathroom can be easily maintained long-term. Proper care cann keep your stone looking like-new for generations.
For further information, check CUPA STONE website.