How to choose natural stone for the bathroom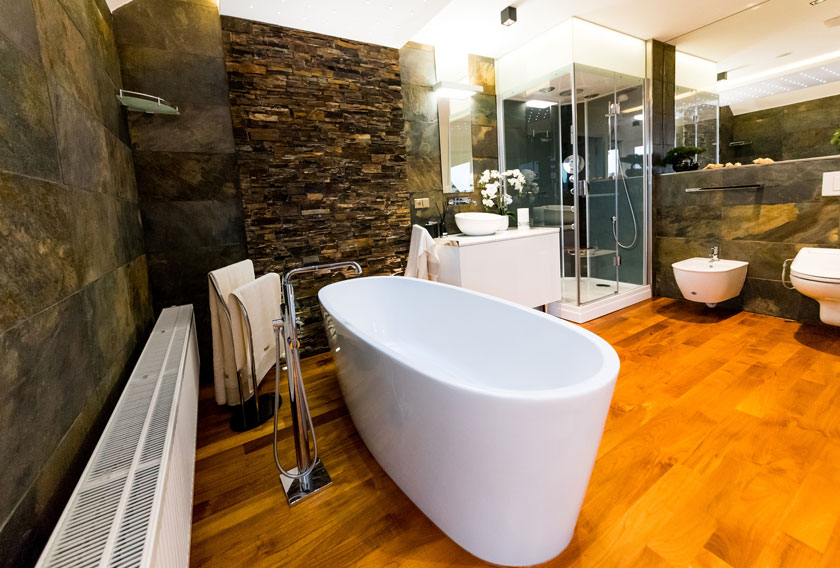 Durable and resistant. Natural stone is a good choice to use on bathroom floors and walls. Below, we explain the different types, formats and finishes of stone currently used for the most humid place in the home.
When selecting your favorite stone for your bathroom, you must be sure of its use. You can choose this natural product for floors and walls but also for the interior finish of your shower or on the vanity top. In any case, you must make sure that the natural stone you want to install on your bathroom is suitable for wet areas. In addition, you should use a non-slip finish for your bathroom floor.
1. TYPES OF NATURAL STONE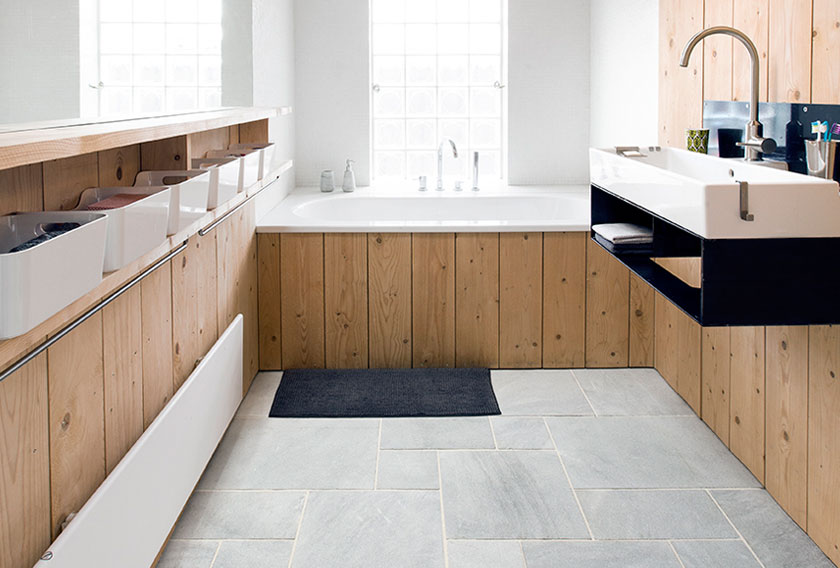 The most suitable natural stones for the bathroom are granite, basalt, slate or quartzite. For some areas of your bathroom such as the vanity top, you can use travertine or marble, timeless natural stones with guaranteed added value and beauty.
2. MATERIALS AND FORMATS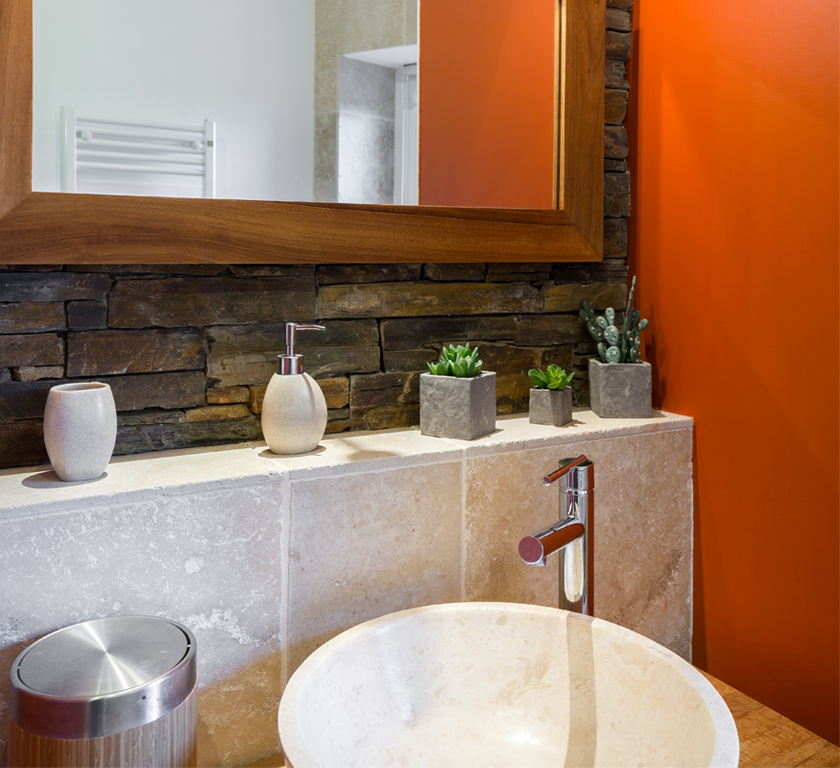 Our STONEPANEL™ is a good option for bathroom wall cladding. The "S" shaped structure of the natural stone panels, which enhances the cosmetic appearance of the work, ensures a natural look, compatible with the traditional installation.
The use of STONEPANEL™ on your bathroom walls allows you to adapt its design to all your needs. Our natural stone panels require little maintenance and enhance the style, giving the option of choosing from among its 13 different options.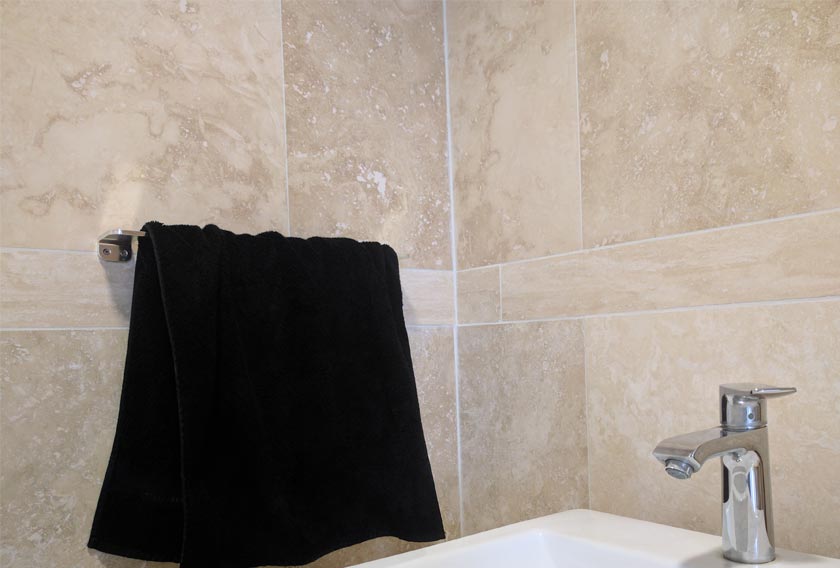 In addition, travertine is a natural stone perfect for a bathroom. We offer you our Beige Travertine, creamy and light marble with distinctive natural stripping. Its high durability and resistance reduces wear due to use on bathroom floors.
3. THE MOST SUITABLE FINISHES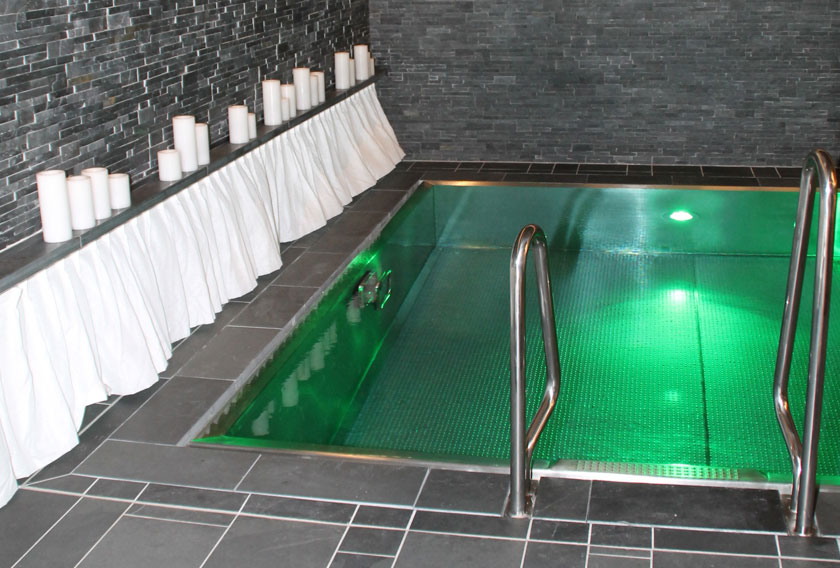 Natural stone offer several options for anti-slip finishes such as bush hammered, sandblasted or flamed. Polished finishes are not recommended to preclude the risk of slipping.
4. CLEANING TIPS
You can keep the natural stone of your bathroom clean if you use non-acidic products. You can clean the stone daily using only a mild detergent and water.
In brief, natural stone will give a very chic aesthetic look and a timeless look to your bathroom.
For further information, check CUPA STONE website.