Gabion walls : 3 projects with natural stone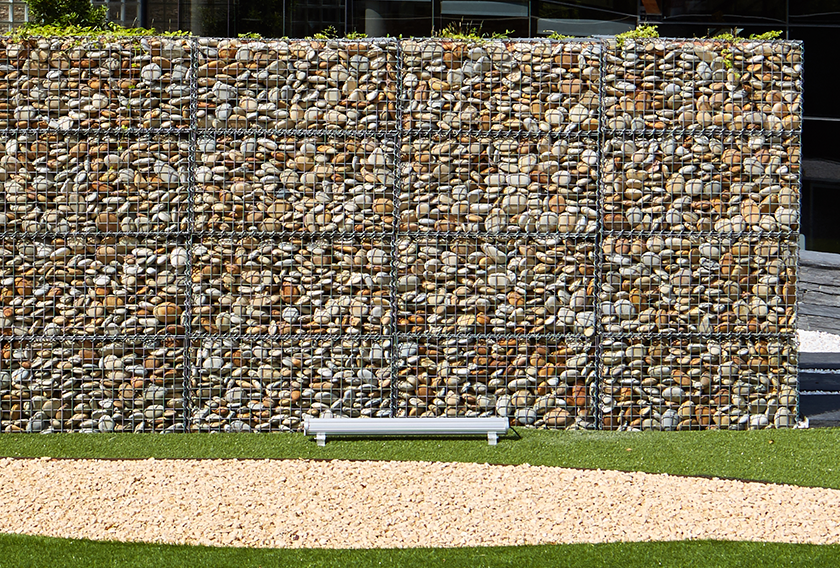 Gabion walls provide a wide field of environmental applications in contemporary architecture and decoration. Nowadays, they can be used for facades, gardens or urban designs. We have compiled 3 projects that adopt this structural system using natural stone!
WHAT ARE GABION WALLS?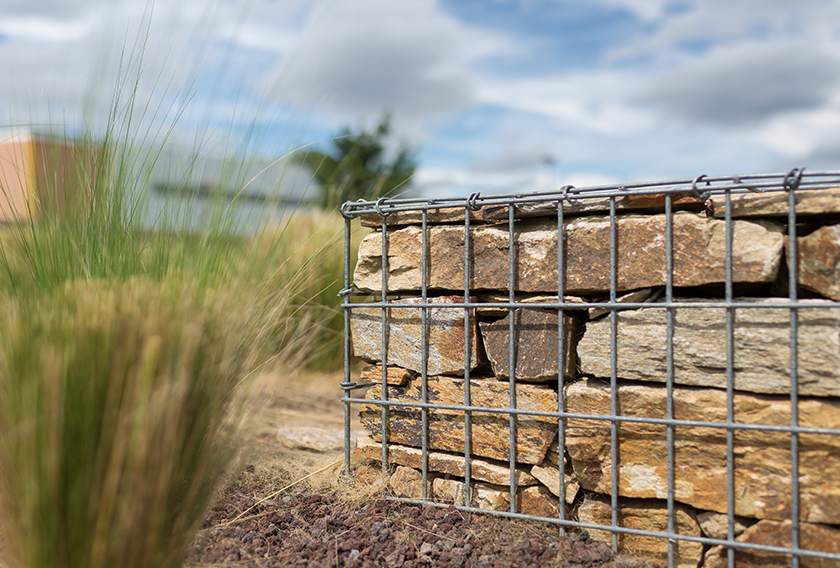 Gabions are enclosures filled with rocks, bricks or concrete debris. They are usually made of steel mesh or galvanized wire. Originally used for military and structural purposes, gabion walls provide aesthetic and functional values for all types of projects.
WHAT ARE THE BENEFITS OF GABION WALLS?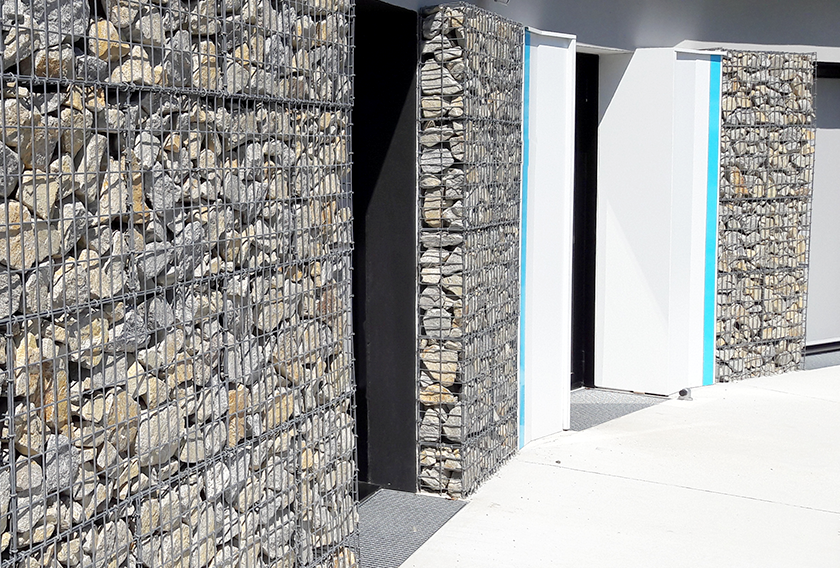 Aesthetics: gabions look natural and contemporary. They can fit in well with the landscape by using natural stone.
Environmental protection: they usually choose local materials to fill in the structures.
Sustainability: gabion walls provide passive cooling because they allow air to move through, promoting ventilation.
Easy installation: they don't require a foundation. They can be made in virtually any size for site-specific needs.
Long-lasting: the wall's strength and effectiveness increase with time.
WHY USE NATURAL STONE TO FILL IN GABIONS?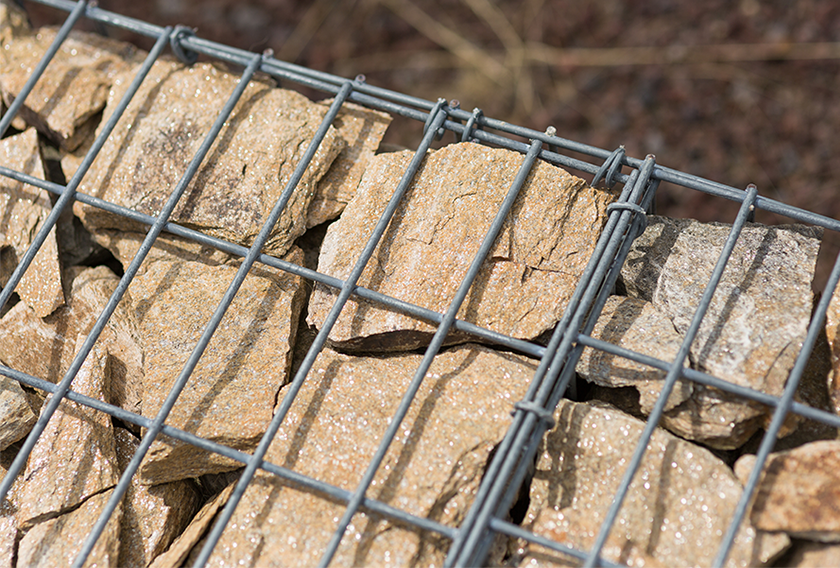 Natural stone is the most used material to fill in gabion walls due to its durability, resistance and stability. Some hard rocks such as basalt, granite, slate or gneiss are typical because they are dense enough to support the structure.
The main characteristics of the stones used for gabions are strength and frost-resistance. In areas with extreme weather conditions, natural stone has ice and thermal shock resistance.
3 PROJECTS WITH NATURAL STONE GABIONS
FACADE CLADDING
Gabion walls can be used for facade cladding in contemporary architecture. This project of aquatic centre uses natural stone gabions for its facades. The exterior structure blends in well with the landscape and dissipates much of the heat received by the building in the summer.
GARDEN DECORATION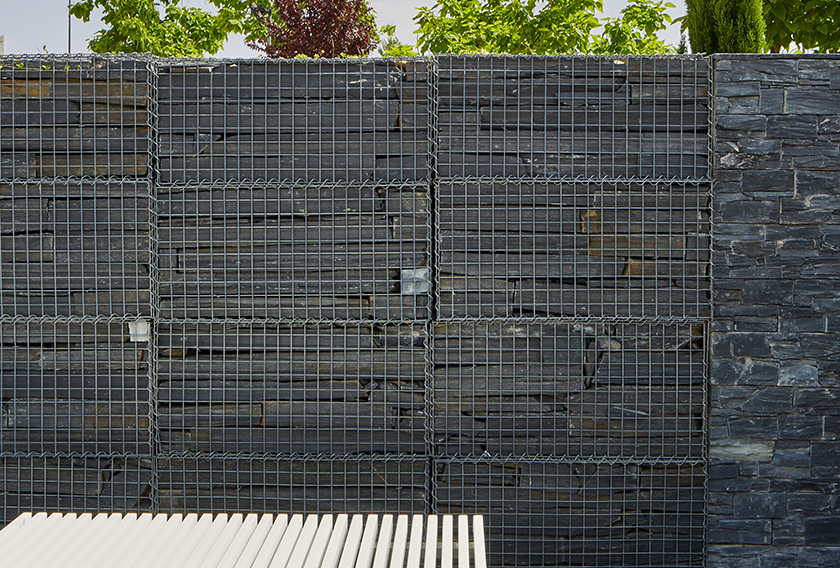 Nowadays, gabions have been reinvented for many garden uses: benches, outdoor fire surrounds, fence foundations, planters or even pillars. In this case, natural stone gabions create different spaces in the garden.
URBAN FURNITURE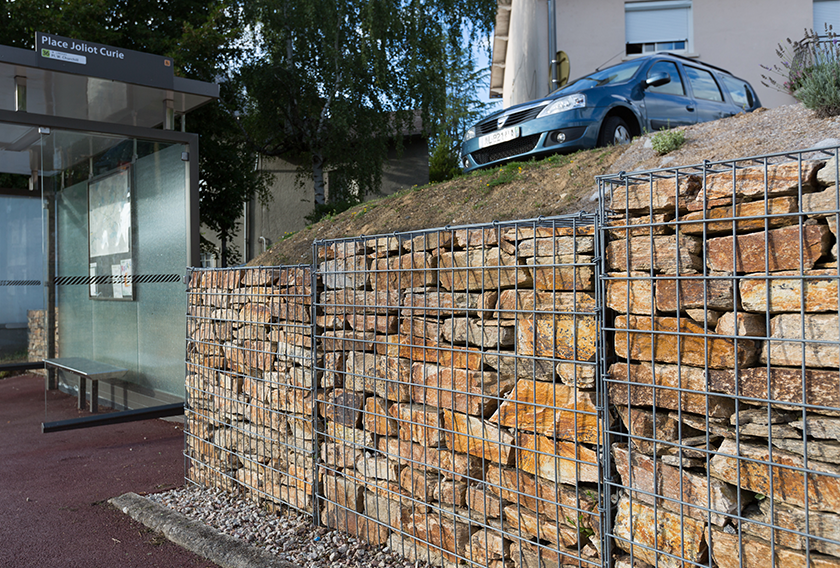 Natural stone gabions can be used in urban furniture such as benches, pillars or retaining walls. It will offer more use of exterior land with the added benefit of creating a unique and elegant look for urban design.
For further information, check CUPA STONE website.