ETICS SYSTEM
ETICS SYSTEM
The ETICS system with STONEPANEL™ is intended for use as external thermal insulation for building walls, both for new construction projects and for renovation of existing buildings, and their use aims to give the wall on which it is installed a satisfactory thermal insulation.
STONEPANEL™
This panel is composed of pieces of natural stone mounted on a cement based mortar and reinforced with fiberglass mesh to avoid the risk of them becoming detached.
STONEPANEL™ has a selfanchoring
system, whereby each individual panel must be anchored to the support.
REDUCES ENERGY
CONSUMPTION

FAVOURS
THERMAL COMFORT

HIGHER INDOOR
AIR QUALITY

FOR NEW AND
EXISTING BUILDINGS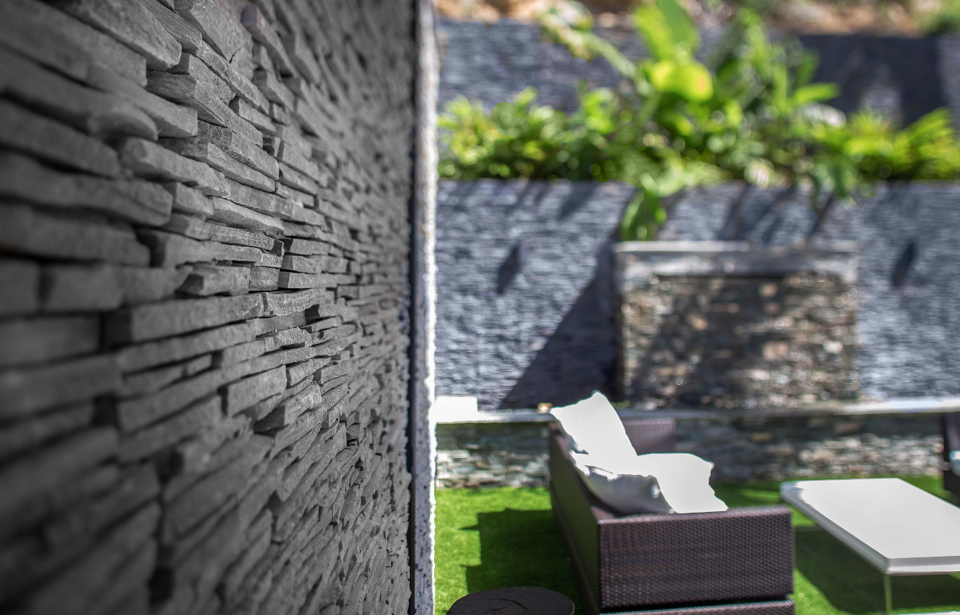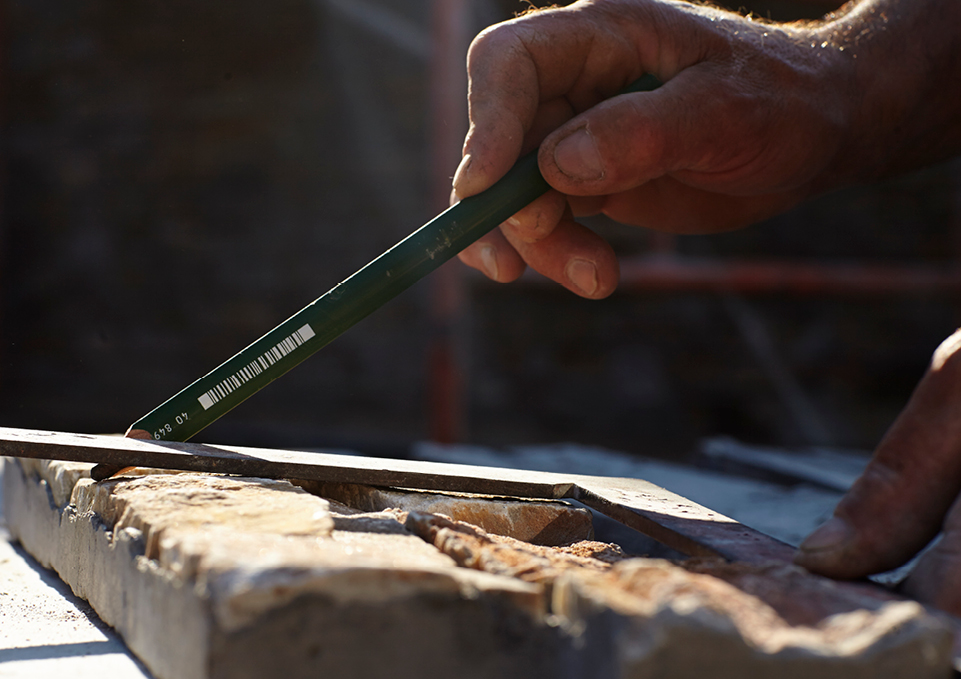 BETTER
AESTHETICS

EASY
INSTALLATION

RECYCLABLE
RESOURCES

INSULATION
FEATURES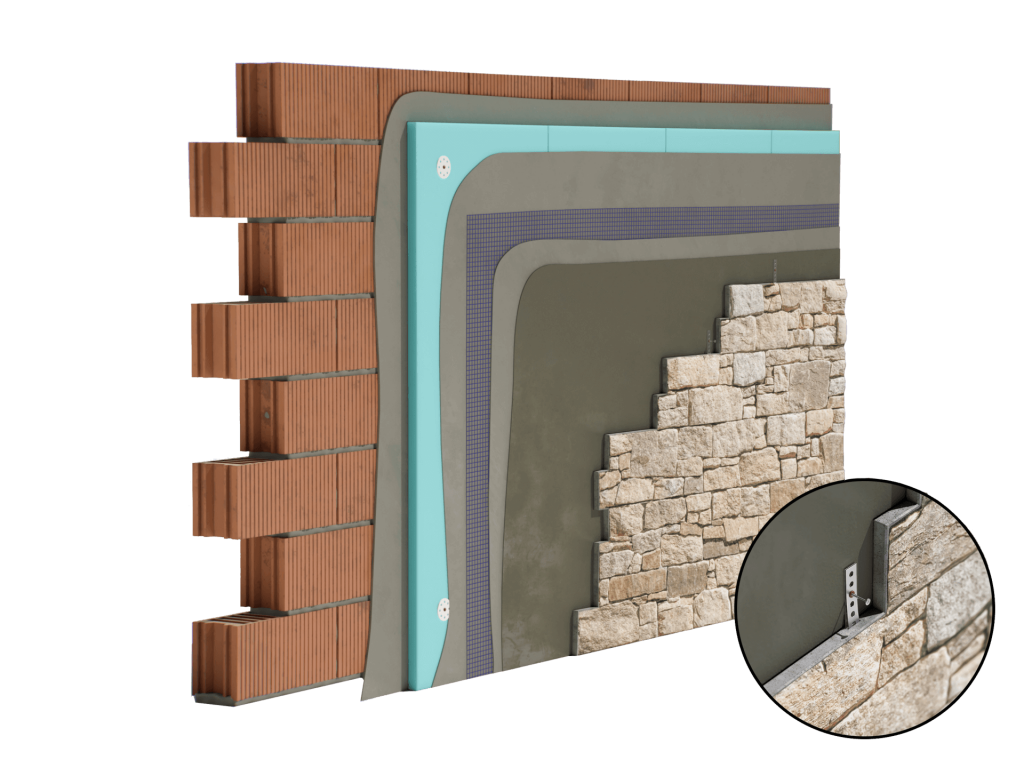 The system is based on an insulating panel adhered to the support wall with adhesive and mechanical fixing. The insulation is protected with a continuous coating, consisting of one or more layers of adhesive, between which a mesh is placed as reinforcement. The final cladding, made of STONEPANEL™ natural stone panels, is installed directly on the insulation using a layer of mortar and mechanical fixing.
ETICS SYSTEM INSTALLATION