CUPA STONE will be exhibiting at Coverings 2018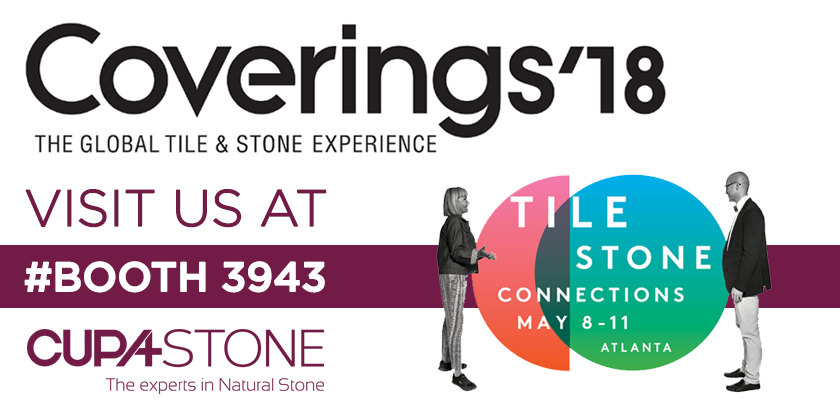 CUPA STONE will be exhibiting at Coverings 2018 from 8th to 11th May 2018 at the Georgia World Congress Center in Atlanta. Our team will be showing at booth 3943, located in the Spanish Pavilion (Tile of Spain), a selection of our best granite, our natural stone panels STONEPANEL™ and STONETACK™ our brand new product, the first adhesive natural slate panel.
Coverings, the largest international tile and stone show in North America, is returning to Atlanta for the first time since 2013. The show features nearly 1,100 exhibitors from more than 40 countries and attracts thousands of architects, designers, builders, remodelers, fabricators, installers, retailers, and distributors. Coverings attracts more than 26,000 attendees every year to The Global Tile & Stone Experience.
CUPA STONE, A WORLDWIDE GRANITE COLLECTION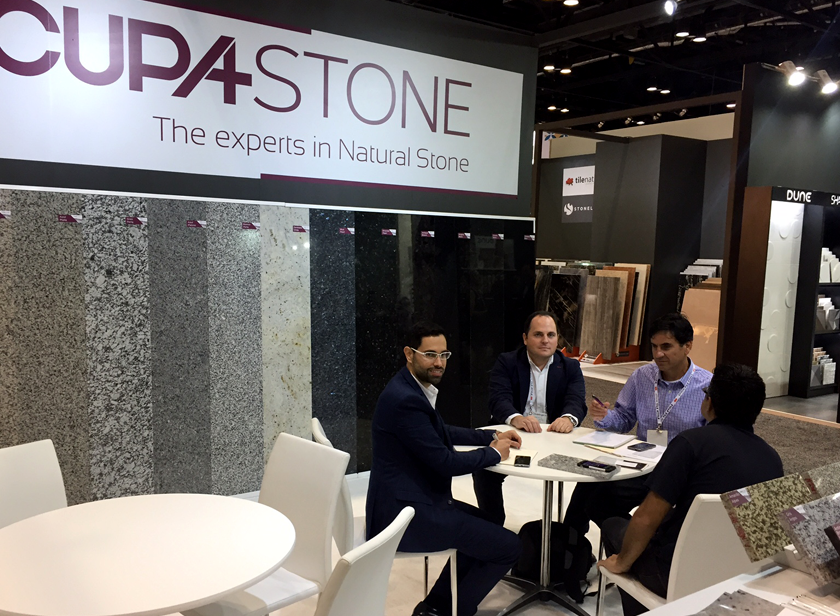 We are excited to show you our worldwide granite selection which are exported to more than 60 countries. Also, don't miss the opportunity to discover more about our natural stone products that may help you out with your projects.
The exclusive STONEPANEL™, the only premounted stone panels certified for exterior installation thanks to its patented anchor system will be also exhibited at our booth 3943. Our natural stone panels has been certified by the most prestigious organizations, passing resistance and durability tests. CUPA STONE will also present another exclusive product: our brand new product STONETACK™, the first self-adhesive natural slate panel that you can install on your own DIY (Do It Yourself), whithout skilled labor.
Coverings will feature over 45 sessions in the 2018 conference program. Distinguished speakers will share their knowledge and industry insights with Coverings attendees, with conference programing highlighting key topics for the tile and stone industry throughout the May 8 to 11 show at the Georgia World Congress Center in Atlanta. Other new features at Coverings 2018 include the Coverings Orientation Theatre, where attendees new to the show, or those interested in experiencing the show floor in the most efficient manner, can learn answers to frequently asked questions and gain useful tips for making the most of their show experience.
We hope to see you at the show!
For further information, check CUPA STONE website.
You can visit Coverings page.