CUPA STONE marble for a traditional house renovation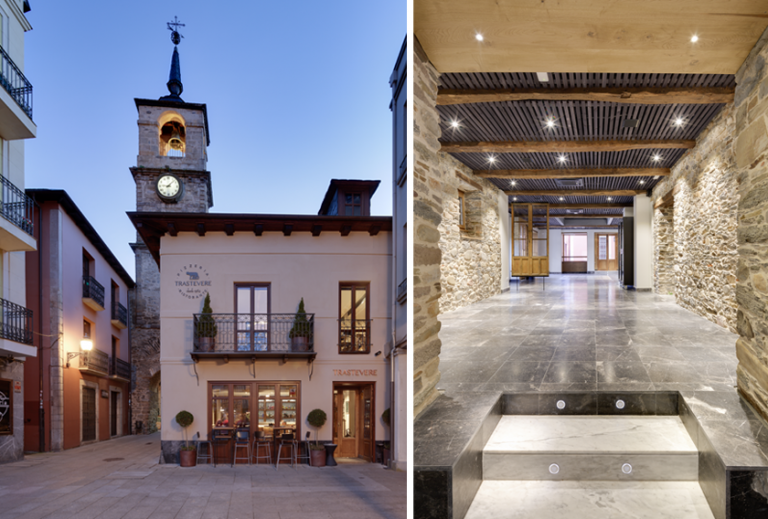 A 18th century stone-built traditional house has been totally refurbished and transformed into a contemporary restaurant in Ponferrada (Spain). Interior floors of this historic building have been renovated using CUPA STONE marble.
The historical value of the building has been held, while respecting traditional building techniques and working with fine materials. The project, designed by Marcos Miguélez, used natural stone in different spaces of the building. For interior floors and exterior baseboards, architect chose CUPA STONE black marble, an elegant and classic natural stone, with black color, white veins and fossils of gray and white tones.
For the interior stairs, Marcos Miguélez decided to use Arabescato marble, an exquisite combination of soft whites and dusty grays, in order to create a nice contrast of natural materials. The old building has been totally refurbished to its new use as a restaurant, while keeping its identity and readapting its spaces.
WHY CHOOSE NATURAL STONE FOR REHABILITATIONS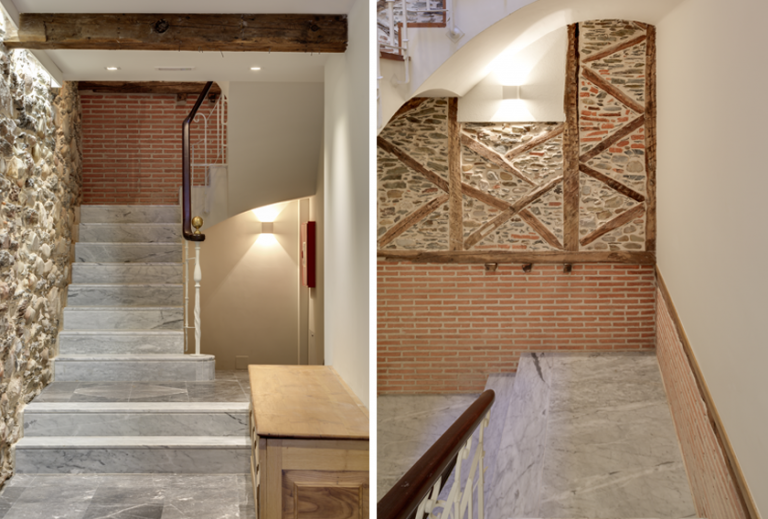 Historically, marble flooring adorned the palaces of kings and queens, and it been used in some of the great works of art and architecture produced throughout human history.
Natural stone is the best choice for rehabilitations due to its quality and durability. Even when it is used in some specific spaces of a project, stone is a construction material that provides color, texture and it adds value to any type of property. For the refurbishment of this traditional building, marble is the perfect material. It has the same general characteristics of limestone and becomes more beautiful over time and use.
Marble is a hard-wearing stone and instantly recognisable. It does require some maintenance but once installed and cared for correctly, a marble floor lasts a lifetime.
For further information, check CUPA STONE products.