Patrice Pages: "2020 has been exceptional according to CUPA STONE distribution"
One year after the appointment of Patrice Pages as CEO of CUPA STONE, we take stock with him of this unusual year and outline the company's next goals in the different markets.
After successively occupying the positions of Marketing Director of CUPA STONE and General Director of CUPA STONE France, his background and knowledge of the company have allowed him to continue with the expansion process of the company in France, Spain and Portugal, materialized in the opening of new centers during 2020 and reinforcing the international image of the brand. According to him (and to the company's figures), "2020 has been exceptional according to CUPA STONE distribution".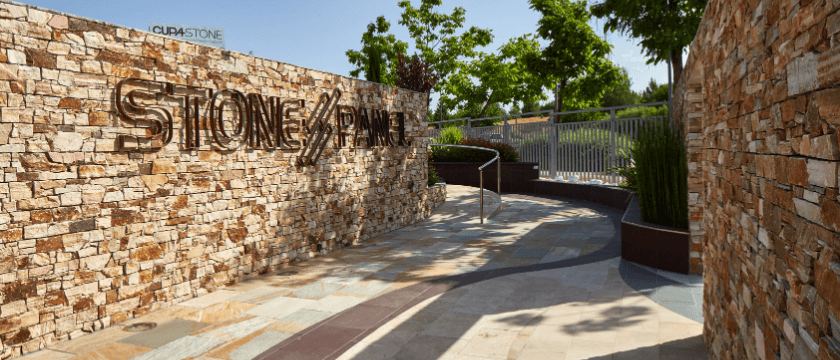 1.- Among the challenges set at the beginning of this stage, there was to strengthen the leadership in Europe of the company's flagship product, the Stonepanel™. To what extent has the pandemic affected the production and distribution of this product?
Globally, it has been a very particular year: the COVID-19 impacted us in terms of production and distribution. Since our quarries and factories were paralyzed for a time, we could neither produce nor serve all orders. When production was resumed, it was at a lower speed, with half of the operational staff, to ensure the sanitary protection of our teams. We immediately had to reorganize and adapt, which allowed us to increase production, doubling it, and even improve manufacturing times, always with the same quality standards.
From the distribution point of view, the year 2020 has been exceptional for CUPA STONE. Just looking at the figures, we surpassed the 2019 sales (CUPA STONE's historical record) which allows us to consolidate our brand and image. Also, I would like to remark another important success: the launch of our premium Stonepanel™ range (SABBIA, DORÉ and SALVORA – products manufactured in Europe) that are already references in all markets, and which already have received the CSTB Technical Notice (France) this year, as well as the great (double) development of two references from our own quarries, INFERCOA (Portugal) and SAINT-YRIEIX (France).
Stonepanel™ is, definitely, the TOP brand.
2.- The way of establishing business relationships with partners and professionals in the sector, has it changed?
The situation made us move more quickly on the projects that we already had pending, even reinventing ourselves. CUPA STONE keeps very focused on digital transformation, on customer service, on proposing real added value through its services. In less than 1 month, we have developed the drive mode with CLICK & COLLECT in all CUPA STONE centers, enabled contactless payment, created an online payment tool, developed a model of online booking (scheduling appointments with our team of experts in agencies and warehouses under request, following all sanitary measures).
The means of interaction have changed, increasing the remote working whenever possible, communicating with our partners and teams via platforms like Zoom, or Microsoft Teams, or creating WhatsApp groups…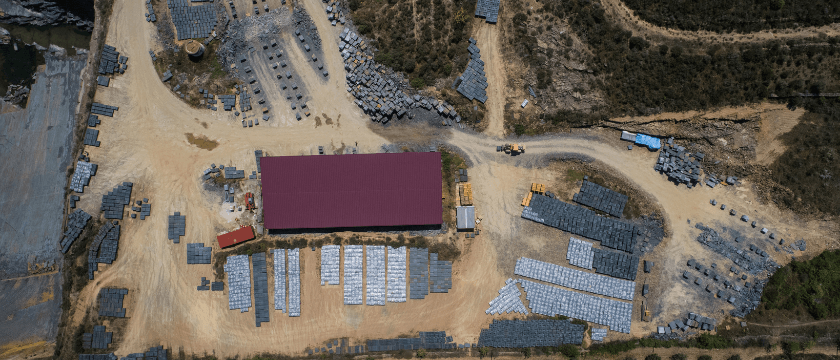 3.- Digitalization and technologies are on the rise to optimize processes which facilitate connectivity and teamwork. How is CUPA STONE adapting to this?
During the last 2 years, Cupa STONE undertook an important digital transformation, once again demonstrating our most innovative character. CUPA STONE's strategy is based on 3 important elements: Company / Clients / Production.
Doubtless, there have been relevant changes regarding the way we work within our structure: different working groups were created in remote mode to make our communication more flexible and exchange ideas; we have optimized our commercial activity through our CRM, Force Manager, with the aim of improving our customer service, and supporting our commercial teams in their organization.
2020 has involved a crucial advance, for example, for the CUPA STONE website, with the creation of online tools to facilitate the management of leads and appointments in warehouses, the creation of a mobile app for the management of settlements of expenses, the dematerialization of customer invoices, granting all warehouses with control and stock management tools… And we have more projects to come.
4.-What are the company's most immediate plans for 2021?
In general terms, developing our range of indoors materials with new products and through innovation, strengthening our TERRA brand (premium natural stones for countertops) in Spain, Portugal and France, opening new markets in Europe, automating and digitalizing internal processes to optimize our commercial activity.
Also, developing our porcelain and granite range in France, reinforcing the activity of our INFERCOA quarry, expanding the market share of our warehouse in Lisbon, and consolidating CUPA STONE organization in all countries.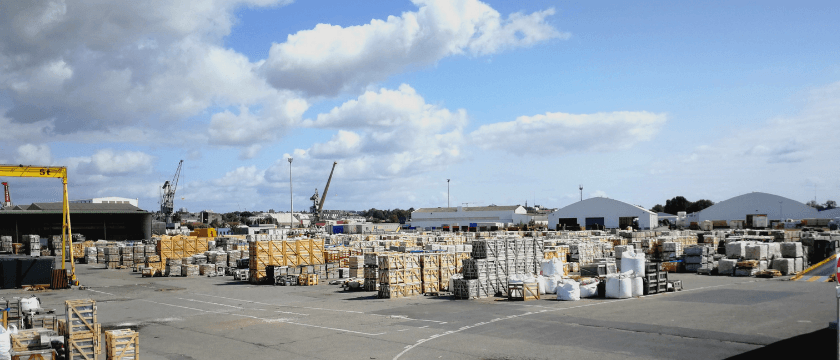 5.- What are the biggest challenges you have faced this year as CEO?
It is difficult to make a ranking, but I would say protecting our teams from a sanitary point of view, adapting and consolidating our activity and structure against COVID-19. Also, we have rearrange a new management team of CUPA STONE France and strengthened our organization in Spain.
We have had some other milestones in 2020, like the opening of new warehouses in strategic areas for our activity and setting up our new logistics platform. Another interesting challenge for me has been learning about new markets and products, as well as reinforcing our Stonepanel brand in Europe.
6.- And to sum up, what would be your stocktaken of 2020, from a professional and a personal point of view?
It has been a very particular year not only because of the situation we know, but for me, 2020 has also been an intense year in both spheres (personal and professional). Starting with my move from France to Spain: a new personal world to create, a new team to work with, discovering new places, new cities, new people… everything has been very positive for me, and I have lived it all with great enthusiasm.
But at the same time, it was very challenging for me to take command of CUPA STONE, a company with an important variety of activities, with presence in many countries and with different cultures. At this point, I would like to remark the unconditional support of Javier Fernández (CUPA GROUP 's CEO), as well as the existence of an involved and supportive team. To sum up, I must say that we all have achieved challenges and exceptional results in a "complicated" year, consolidating the leadership of CUPA STONE.
7.- Fast Q&A
In three words, CUPA STONE is…Excellence, Innovation, Ambition.
Where do you think there is the greatest room for improvement at CUPA STONE? Communication.
What is the strength of CUPA STONE? Without a doubt, men and women that make up the company.
How many kilometers traveled does this first year translate into? Well, only about 70,000km… by car.
Your hashtags for 2021? #Involvement, #Synergy, #Team, #Success