A contemporary house with a facade of Stonepanel™ Sylvestre in Portugal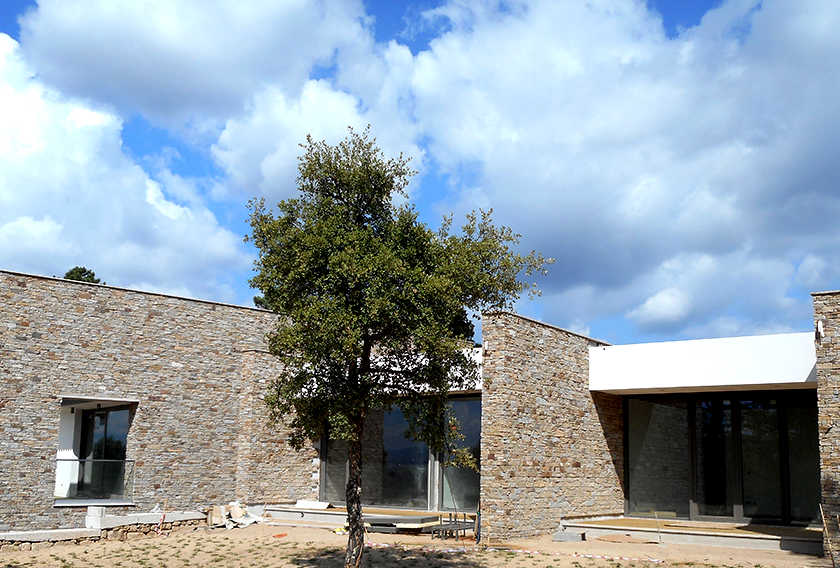 This contemporary house was conceived under the premise of landscape integration and respect for the natural environment. Our natural stone system STONEPANEL™ played an important role in this ecological and sustainable project located in Póvoa da Pégada (Portugal).
STONEPANEL™ SYLVESTRE BLENDS WITH THE LANDSCAPE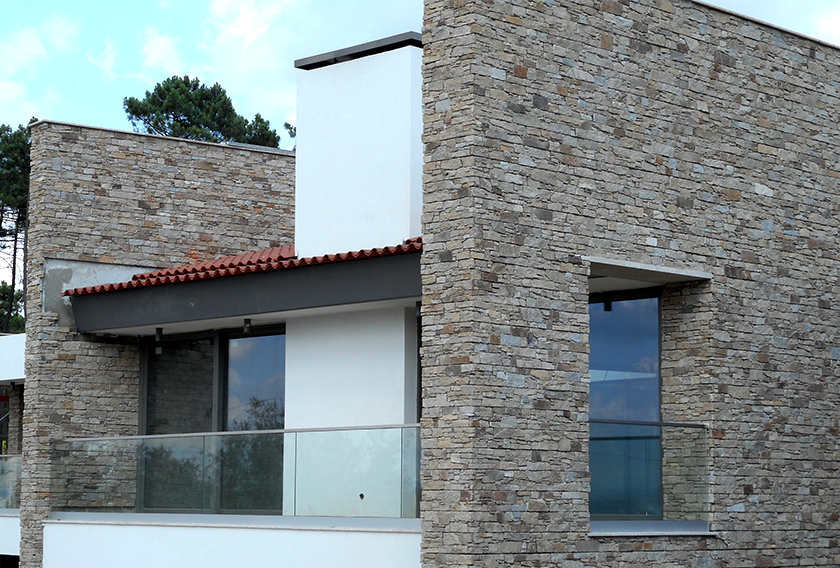 Straight and round shapes with large windows define the design of this house located in a rural area of ​​the Portuguese district of Viseu. Divided into two floors, the house combines white facades with the elegance of STONEPANEL™ Sylvestre.
Up to 1,200 square meters of the facade benefit from the advantages of pre-assembled natural stone panels, the only guaranteed and certified for exteriors. The light and uniform gneiss of STONEPANEL™ Sylvestre gives the construction traditional touch that blends perfectly with its minimalist and contemporary lines. Its large windows are open to garden, nestled into the natural landscape.
NATURAL STONE ENHANCES THE AESTHETIC OF THE HOUSE
STONEPANEL™ gives the project a unique and natural personality. The panels are composed of pieces of natural stone mounted on a cement base, and reinforced with fiberglass mesh to avoid the risk of them becoming detached.
The dimensions of the panels -60 × 20 cm with a thickness between 3.5 to 5 cm- are fully adapted to the house, offering a clear and aesthetic installation: the 'S' shape of the panels enhances the cosmetic appearance of the work.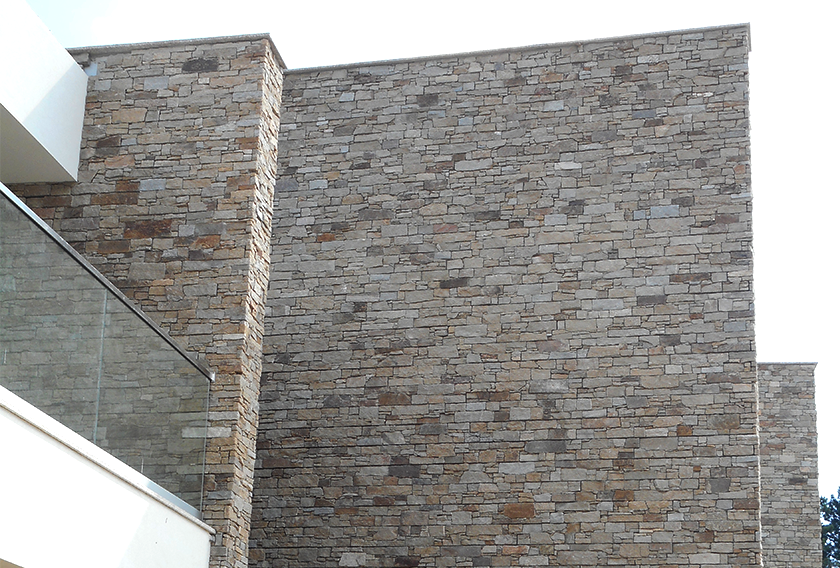 The availability of STONEPANEL™ special panels such as straight corners or for windows guarantees a spectacular finish like this contemporary house in Portugal, fully integrated into its natural surrounding.
An inspiring project in which the choice of a natural material such as natural stone ensures its commitment to sustainability and respect for the environment.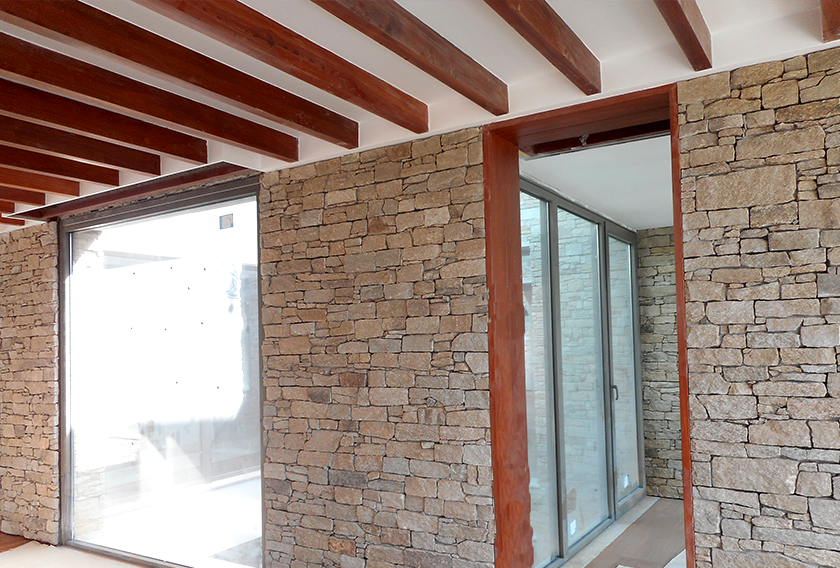 Find more information about STONEPANEL™ Sylvestre.