Black granite, the key to elegance and resistance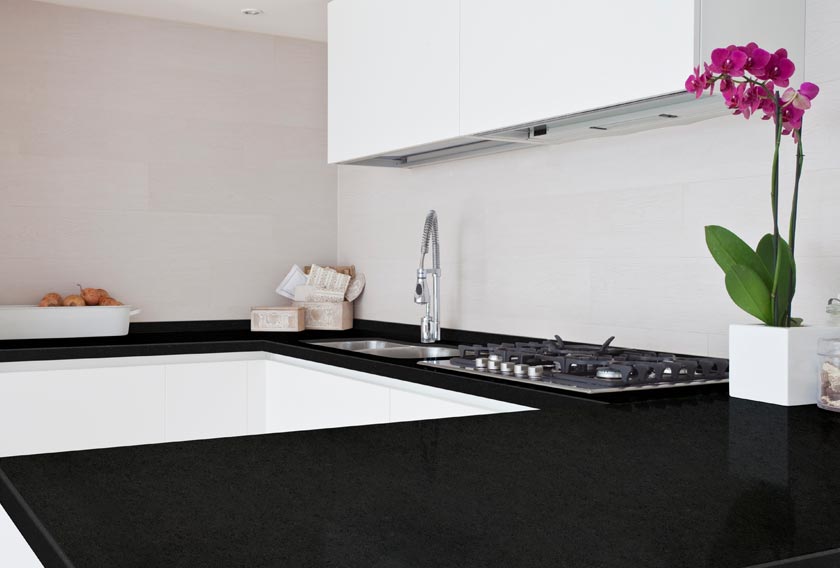 Black granite is a natural stone widely used in kitchen countertops. Its resistance to abrasion, its great hardness and its timeless aesthetic will catch your eye!
ZIMBABWE BLACK GRANITE : USES AND FINISHES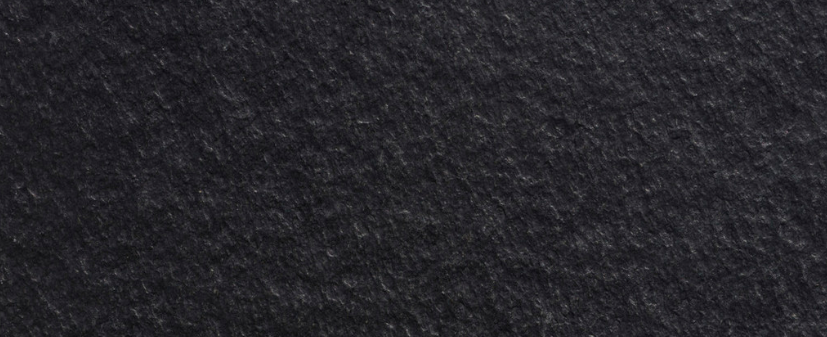 The most demanded black granite is Zimbabwe Black, a deep black colored fine-grained natural stone. It has bright shines due to its quartz minerals, providing a vivid luminosity to its surface. Elegant and sophisticated spots may be created with this stone.
Its intense black color and fine grain make it a natural stone perfect for countertops and kitchen islands but also for use on facades, floors, bathrooms and all kinds of funerary art.
Zimbabwe Black Granite is available in different finishes such as honed, polished, flammed, leather and aged. Honed or polished finishes are the most demanded for kitchen countertops and flammed or aged for floors, because they get a non-slip surface.
GRANITE RESISTANCE AND HARDNESS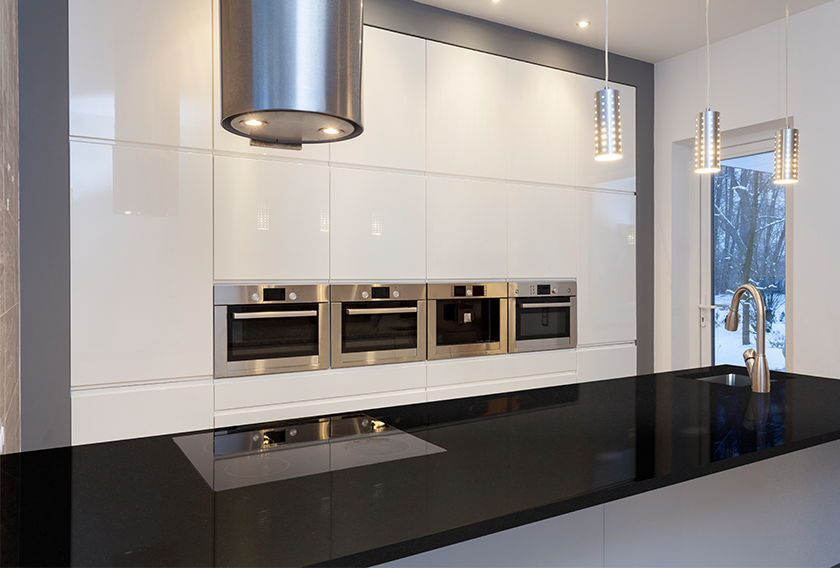 Coming from African quarries, as you can guess from the name, Zimbabwe Black Granite has the greatest resistance and hardness to wear due to bending, abrasion or thermal shock. Therefore, this natural stone withstands high traffic areas, like hallways and kitchens or commercial and recreational environments.
DECORATION WITH DARK TONES: THE KEYS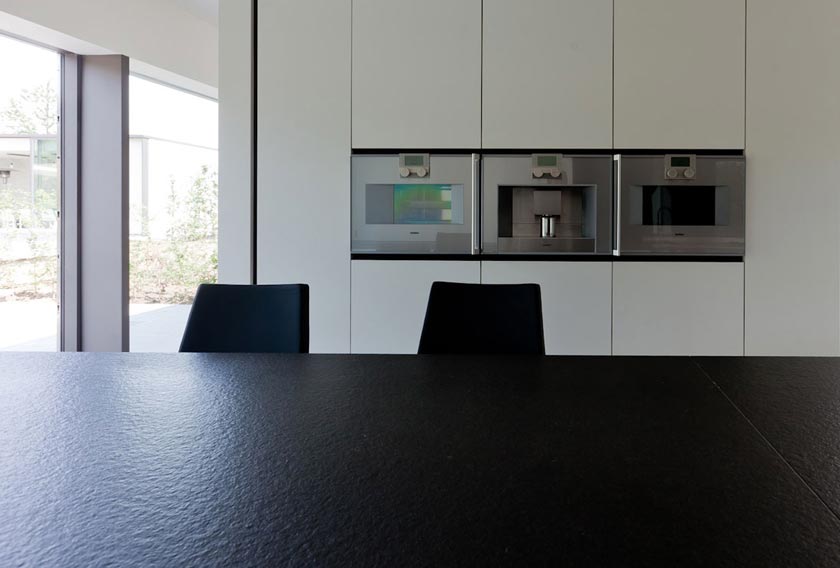 Black colors are highly appreciated for interior use. They create elegant and captivating environments. For example, Zimbabwe Black Granite can be combined with other materials such as wood or stainless steel that will bring a warm style to interior decoration.
You can usually find it merging with white or gray, in order to break the monotony of the dark color. Although if you prefer the 'total black' look, you will achieve it by combining this granite with black tones.
Do you like black granite? Check out more information about this product on CUPA STONE website.