A bioclimatic house with natural stone decoration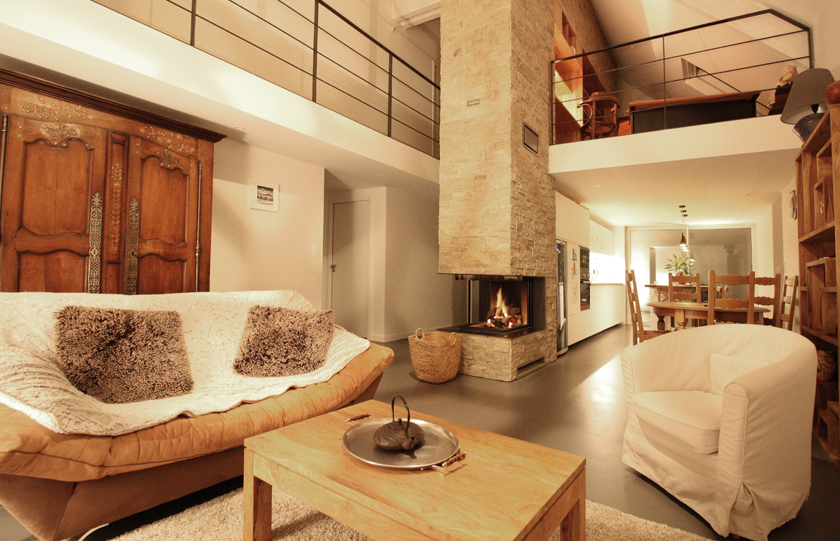 Located in Crach, in the French region of Britanny, this bioclimatic house is the habitual residence of a couple and hosting guests. The owners were looking for sobriety and finesse, so they decided to choose our DECOPANEL™ Sylvestre for cladding a large fireplace which organizes the interior design. Let's have a look at the project!
A FIREPLACE CLAD IN DECOPANEL™ SYLVESTRE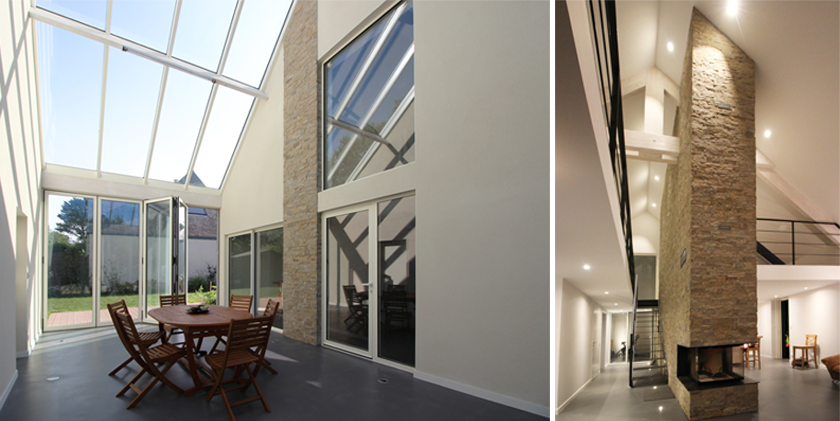 This contemporary house stands out for its location and the comfort provided during all the year, due to the great winter garden. The codes and materials of Breton traditional constructions have been reinterpreted through a contemporary architecture, thermally efficient, in search of sobriety and finesse.
A fireplace is the center of the interior design. Josselin Guillo, project architect who worked in combination with Dorothée Martin, co-designer ensures that the choice of DECOPANEL™ Sylvestre is due to "the contemporary aesthetic of the project".
"We also wanted to take advantage of its mass and the thermal inertia provided by the fireplace for winter comfort", Guillo remarks. According to the architect, "natural stone is a robust product that brings a touch of authenticity, a strong finish and many aesthetic possibilities".
NATURAL STONE ENHANCES THE FEELING OF COMFORT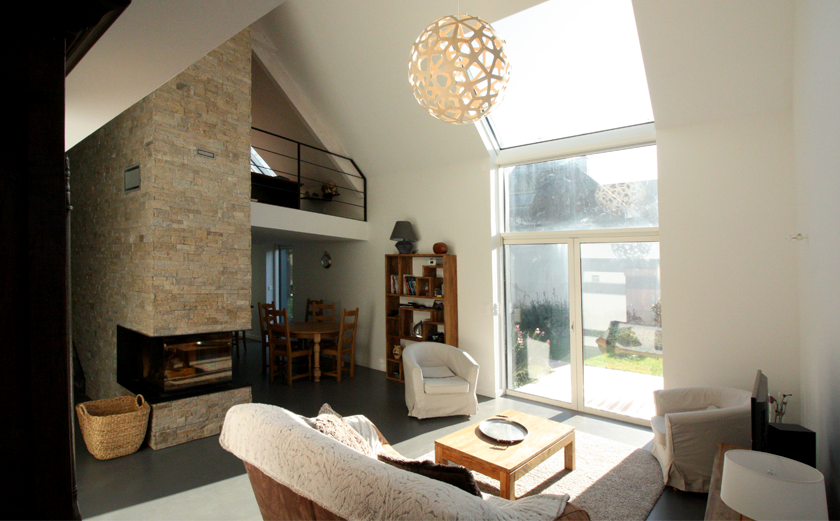 The choice of durable materials for interior design such as natural stone amplifies the feeling of comfort. DECOPANEL™ Sylvestre is formed by pieces of gneiss stone, very light and uniform with earth and brown tones, thanks to its elongated shape. The panel is mounted on a lightweight cement base and reinforced with glass fiber.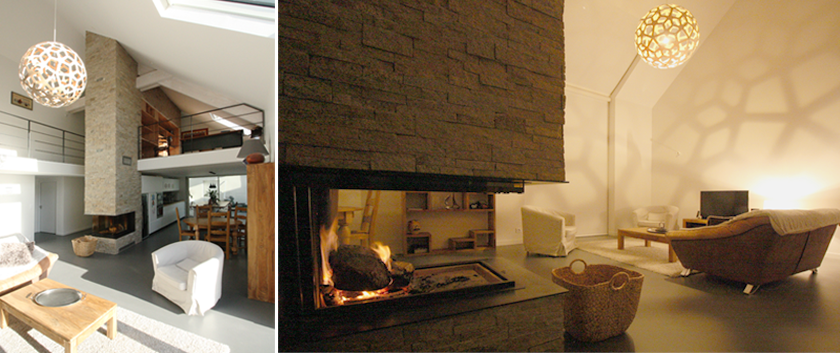 This system shows important advantages in comparison with other panels without a support base: stable piece ensures easy installation and ensures its proper fixing; strong and uniform cement base that ensures a perfect adherence; longer life span compared to other cladding materials and unparalleled high thermal resistance: perfectly withstands heat from chimneys and stoves without showing any damage.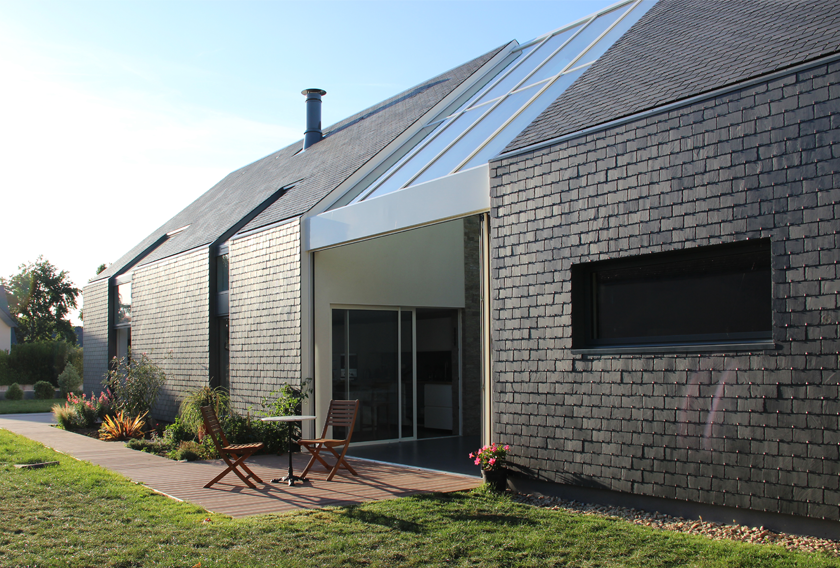 The house, with a rectangular and elongated floor plan, allows the owners to enjoy the sun and natural light. In this building scheme, construction costs were optimized focusing towards a direct connection to the winter garden, as well as using qualitative and sustainable materials.
For further information about DECOPANEL™ Sylvestre, check CUPA STONE website.
Pictures: Josselin Guillo.