5 great ideas for garden decoration with Infercoa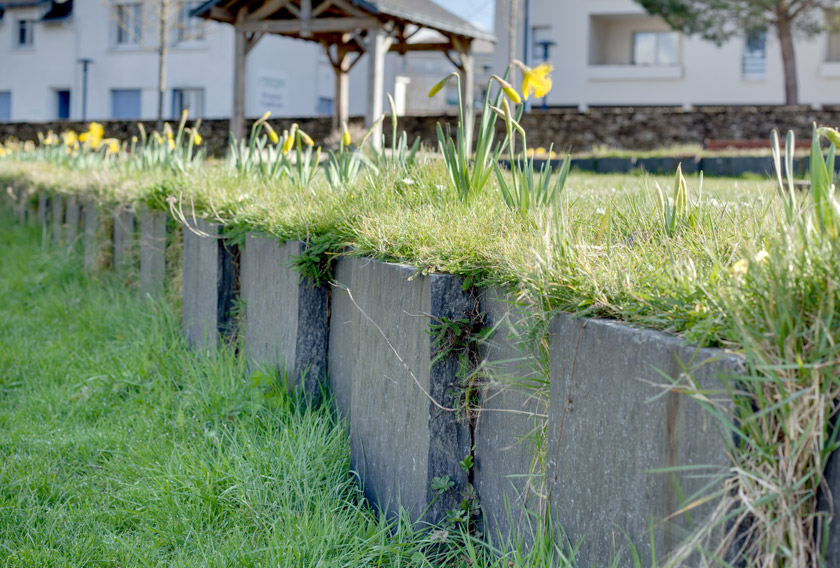 Infercoa natural slate is the perfect choice for your garden. In fact, natural stone can be included in any landscape project in order to hold back a slope, improve the value of your home or simply decorate your garden. Here you have some great ideas using Infercoa:
1. CREATE ENVIRONMENTS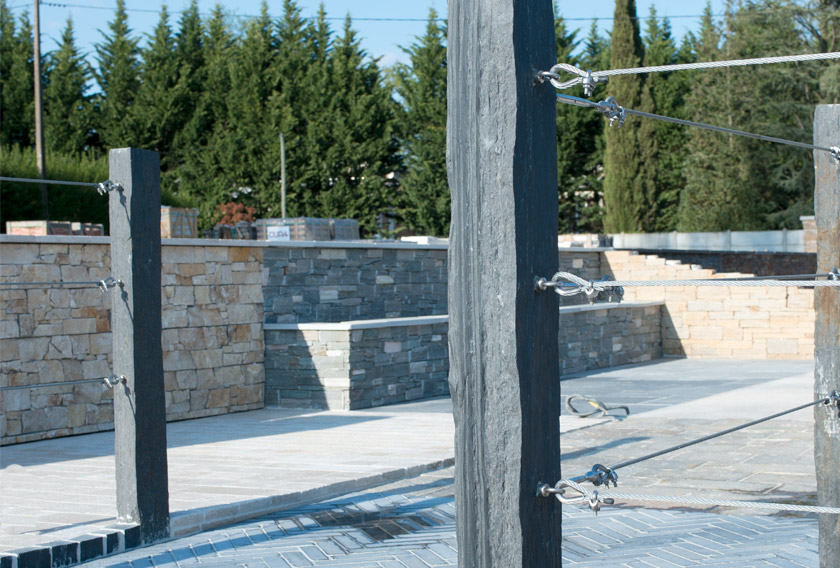 This dark-toned natural slate has zones of sparkling gray color. Infercoa natural slate is available in several sizes and formats such as posts, massonry, walkways or tiles. Infercoa posts can be placed horizontally and vertically to either create beautiful paths or strong long lasting fences. Posts are available in natural or sawn finish. The standard width is from 6 to 8 cm and the length up to 2.5 m.
2. DECORATE WALLS AND FACADES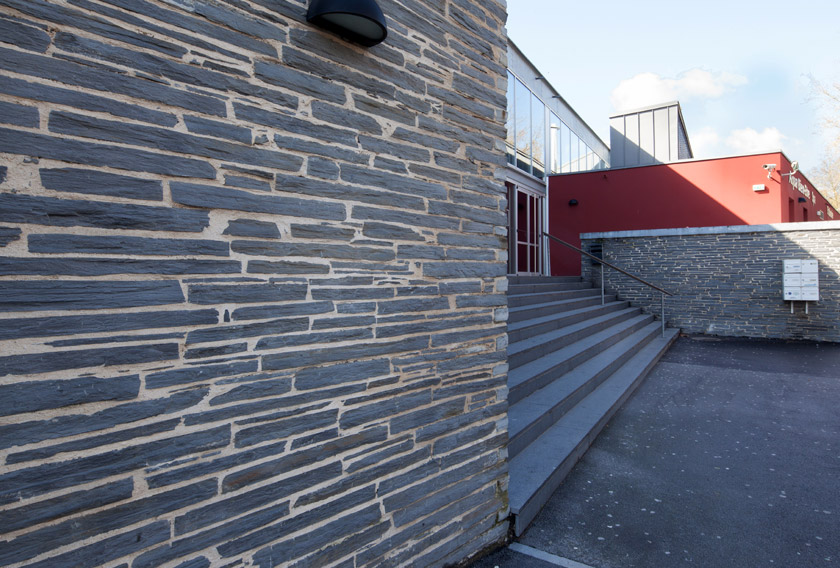 Natural stone slabs are ideal for decorating facades and walls. Smaller walls can be easily planned and created without worrying about structure. You can build a retaining Infercoa wall to arrange your plantings. Any stonework gives your garden a feeling of calm and permanence. The retaining walls are used to landscape retention or for aesthetic appeal.
3. BUILD STONE WALKWAYS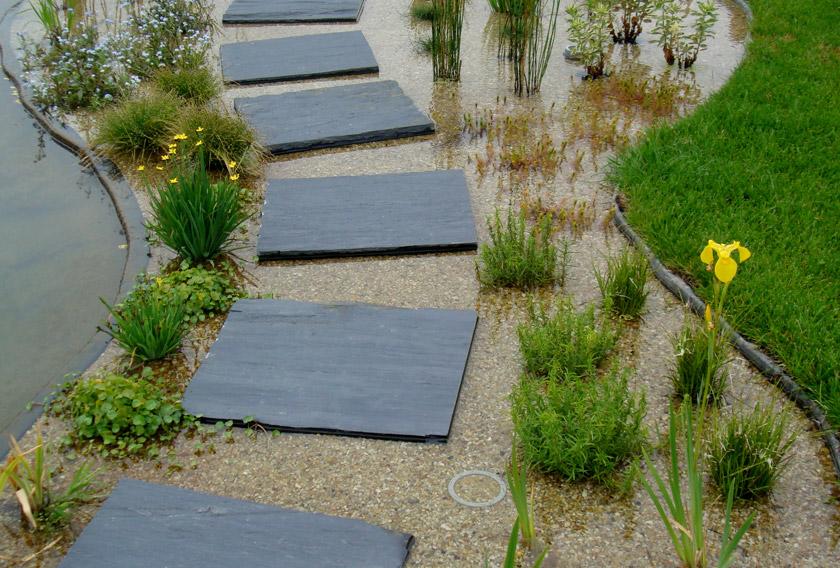 Infercoa natural slate will add a touch of serenity to any garden used as Japanese steps. The random and rustic look of Infercoa is appropriate to complement your yard and home. For a contemporary look, you can build a stone walkway in a curved design. Use circular Infercoa pieces set at even distance for a modern Japanese look.
4. MAKE A LONG-LASTING FLOOR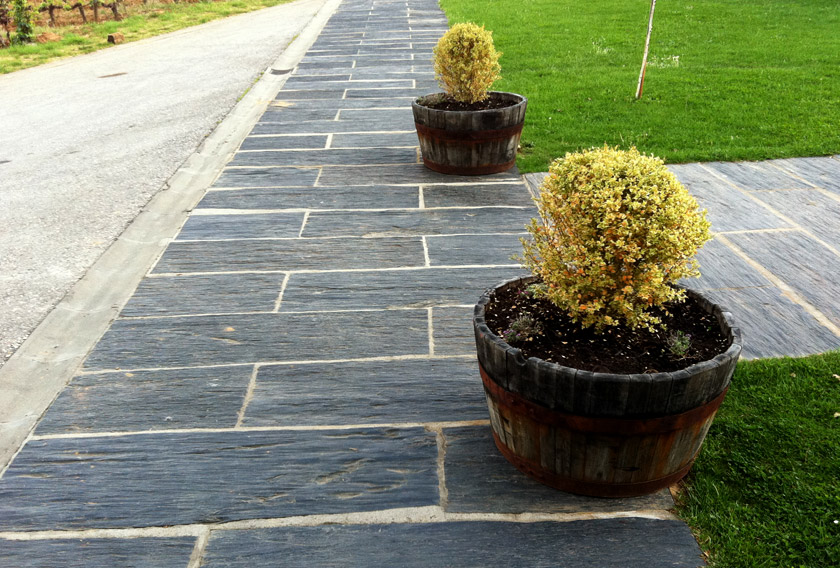 Infercoa natural slate tiles are available with a standard width of 30 or 50 cm and a length up to 2.5 m. You can use them to create beautiful outdoor floorings and incorporate different spaces. Natural slate is very commonly used in gardens or swimming pool areas because it is permeable and easy to maintain.
5. SEPARATE EXTERIOR SPACES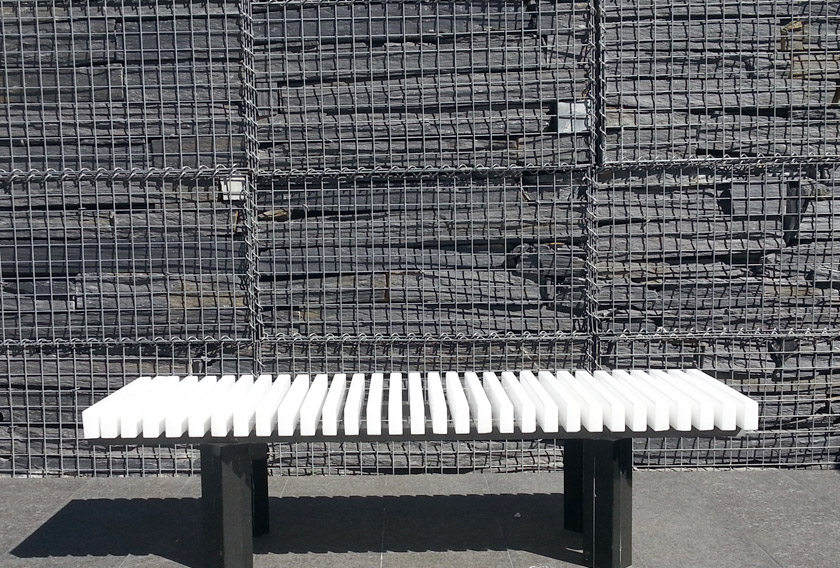 Natural slate gabions are wonderful features for the garden. Use them to contain your outdoor spaces and to delimit the different functions. Their versatility also allows you to use them when building decks and patios. Just decide on the size and shape of the walls you want to build. You can fill these structures with Infercoa natural slate.
Infercoa endures harsh weather conditions such as hail or ice. The riven surface ensures a high slipe resistance and it is suitable for stone road paving.
For further information, check our website.