5 examples of contemporary quartzite facades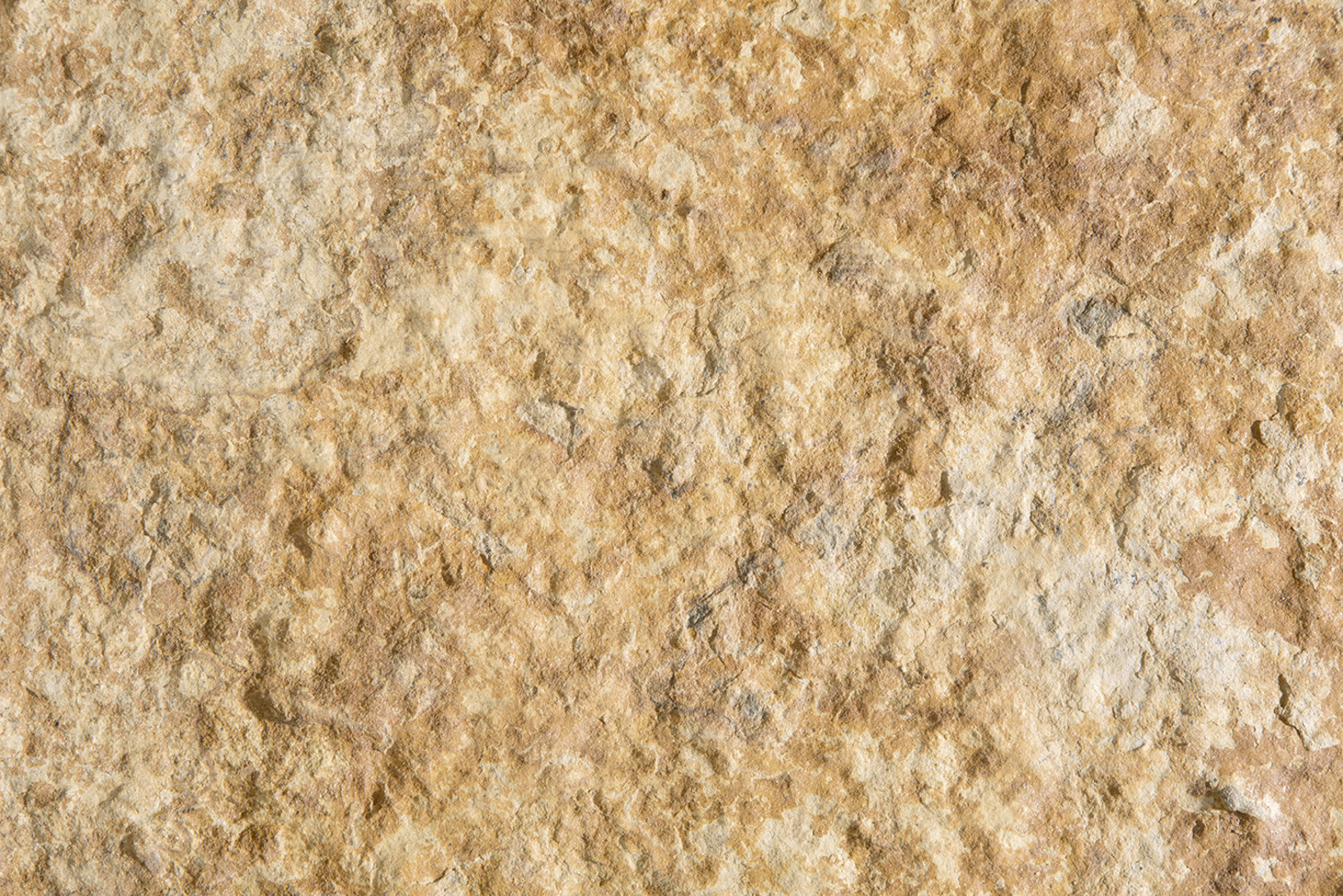 Quartzite is a natural stone product, completely ecological and sustainable. Resistant and hard, this material can adapt as a facade cladding for any contemporary project. This bronze stone with ocher shades and a very rough natural texture is a great choice for long-lasting exterior walls.
Carioca Bronze Quartzite CUPA STONE is resistant to extreme temperatures, with a high performance in any climatic condition. Available in standard formats of 60×30 cm and 60×40 cm, with a minimum thickness of 5 cm, this natural stone allows for a multiplicity of facade combinations.
Quartzite is a great option to create traditional and ventilated facades. It protects any construction against climatic adversities. This natural stone is easily installed with little to no maintenance.
We have compiled a list of 5 exemplary projects that have used Carioca Bronze Quartzite as a cladding material.
1.NASSICA SHOPPING CENTRE IN MADRID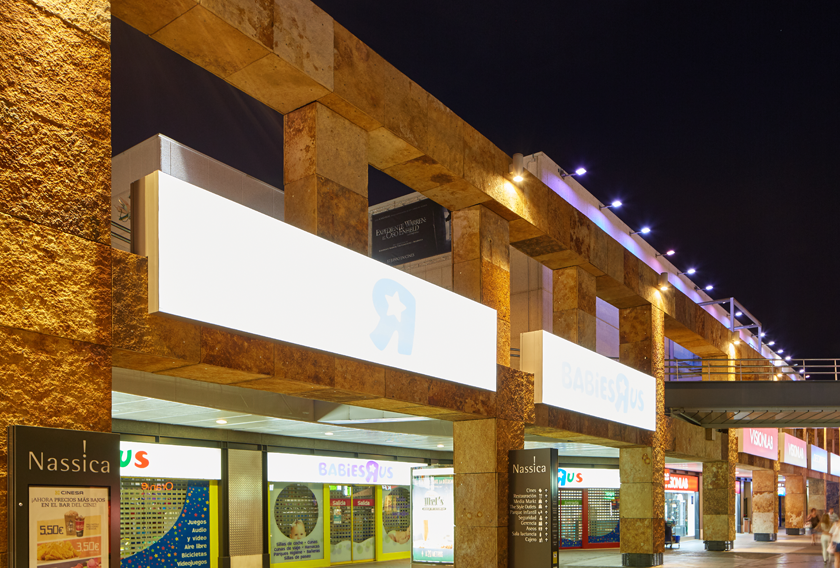 The facade of Nassica shopping centre in Madrid is covered by Carioca Bronze Quartzite. This ventilated facade of one fo the largest leisure areas in Europe, with a surface of about 50,000 m², has been designed by the prestigious British studio Fenwick Iribarren Architects. The natural texture of this stone is enhanced by night lighting.
2. A SUSTAINABLE TRAIN STATION IN SPAIN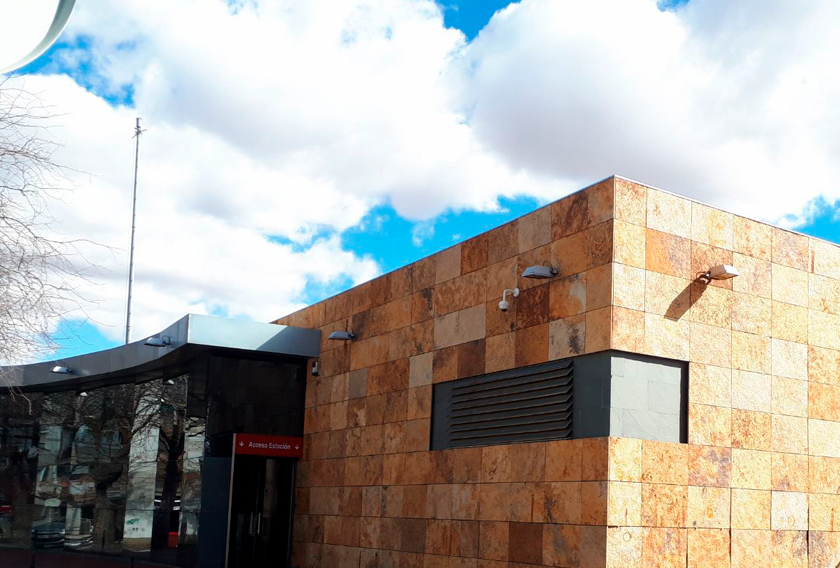 This ventilated facade for a train station in Spain is a sustainable and efficient option for these public facilities. Carioca Bronze Quartzite reflects the seasons and passage of years while resisting the weather conditions. The choice of natural products for its facade is a success since it brings to the train station a series of advantages such as resistance, sustainability and energy efficiency.
3. L'ORANGERIE, A MODERN DEVELOPMENT IN PORTUGAL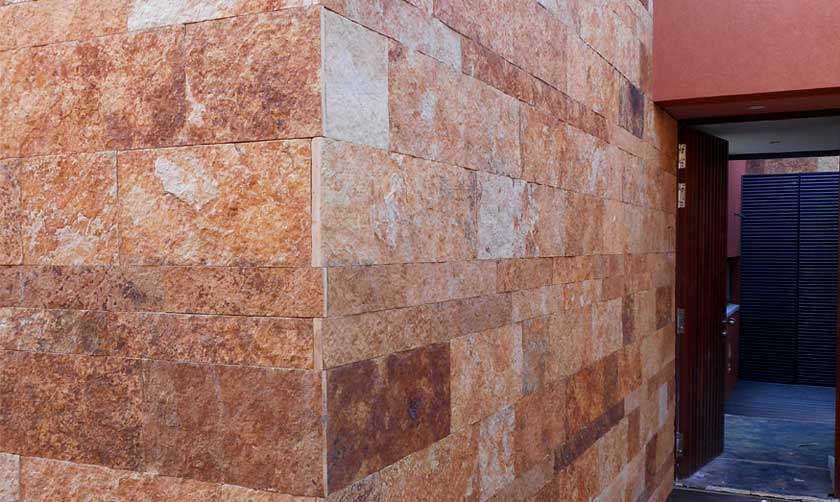 The luxurious and modern development L'Orangerie comprises 93 villas and apartments that reflect the best of contemporary architecture. These properties are inserted in an area of 70,000 m2 surrounded by extensive green areas at the forefront of the golf course. They have Carioca Bronze Quartzite facades that create a natural bond between indoor and outdoor spaces.
4. A CONTEMPORARY HOUSE IN CZECH REPUBLIC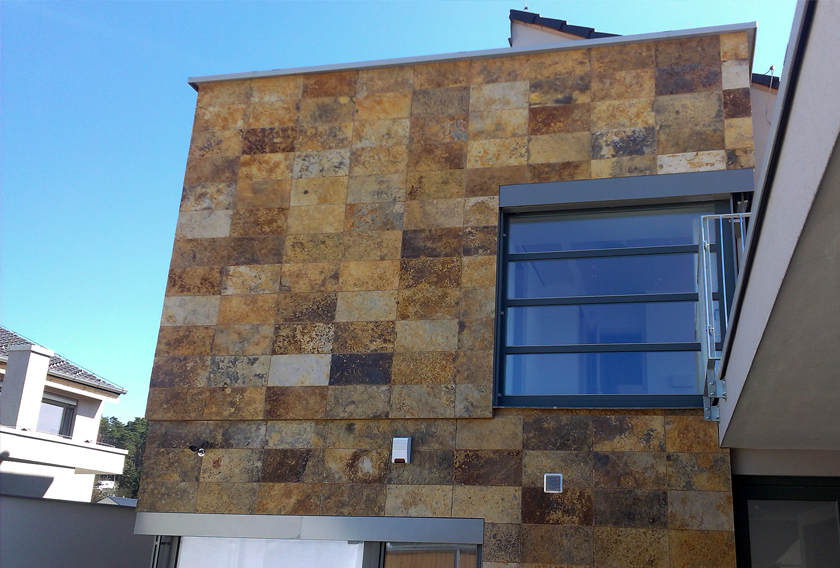 In a small village near Brno (Czech Republic), a modern and elegant housing development has chosen Carioca Bronze Quartzite to improve the façade cladding. The distinctive golden touch of this natural stone makes these single-family homes stand out from the rest of the street.
5. A SPA HOTEL FOR A RELAXING HOLIDAY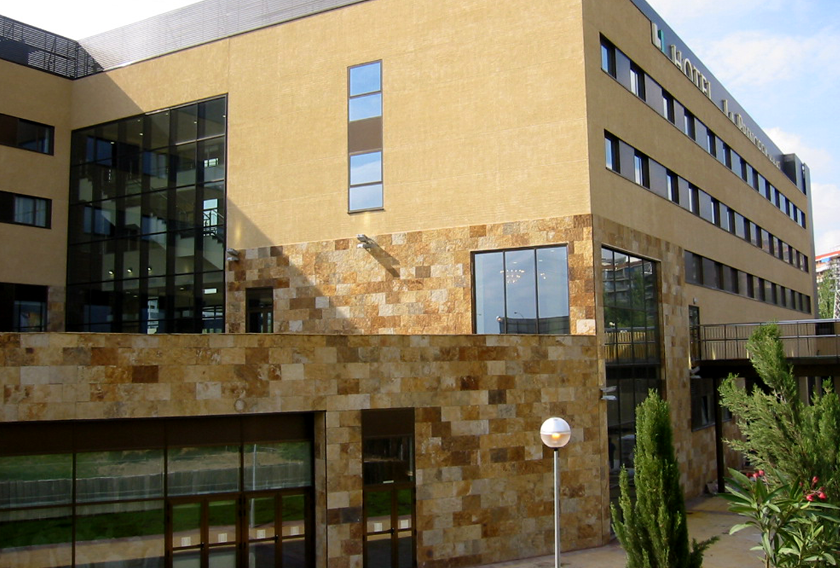 Located near Madrid, the modern building of Sercotel Spa Hotel La Princesa is clad in Carioca Bronze Quartzite. This natural stone fits in perfectly with the landscape, surrounded by terraces and gardens.
For further informatio, check CUPA STONE website.