5 contemporary stone houses raised from ruins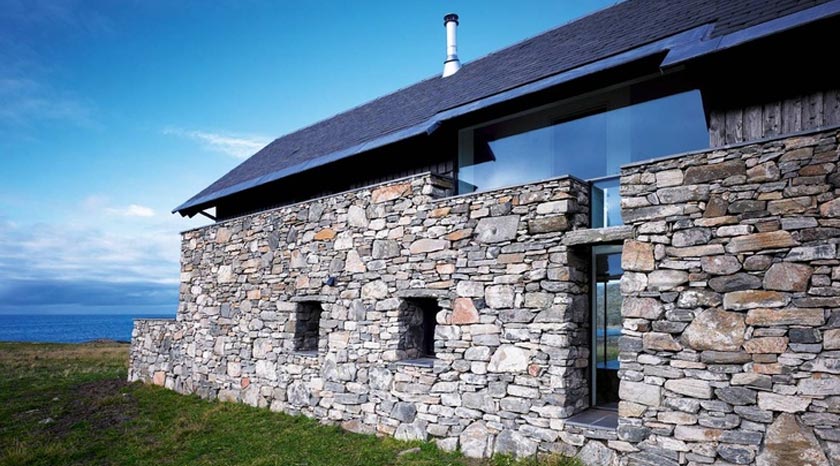 A natural stone can "live" several lives. From a ruin, a new structure can be constructed to create a contemporary design. Here you have 5 examples of natural stone houses that respect the heritage and give a totally unique look to the new building.
1. House in Melgaço: a necessary extension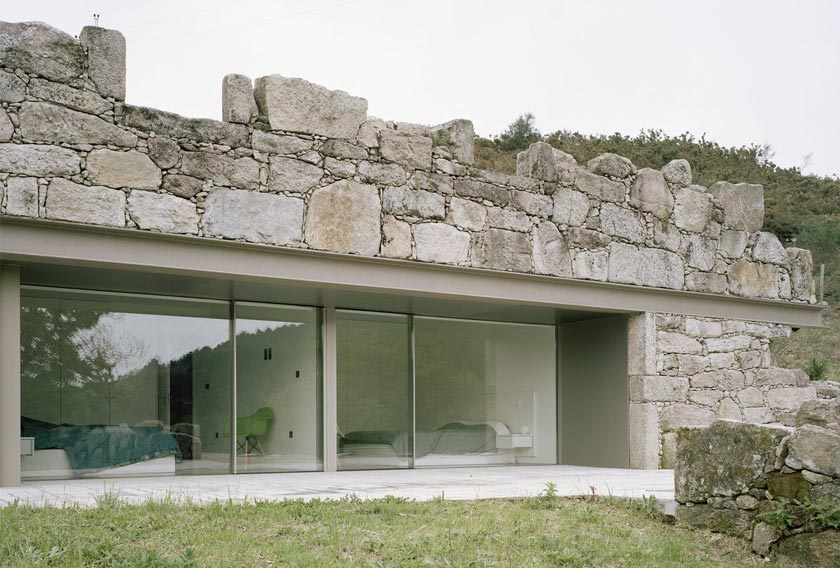 Located in Melgaço, in Northern Portugal, the rehabilitation of this
natural stone house
has been designed by
Brandão Costa Arquitectos
. For refurbishing this small stone construction, the architects created an extension also made in
stone
that accommodates the lounge and three bedrooms. Therefore, the house has two sides in shape and function, but totally connected in terms of landscape and character of the existing ruin.
2. The White House in an historic stone ruin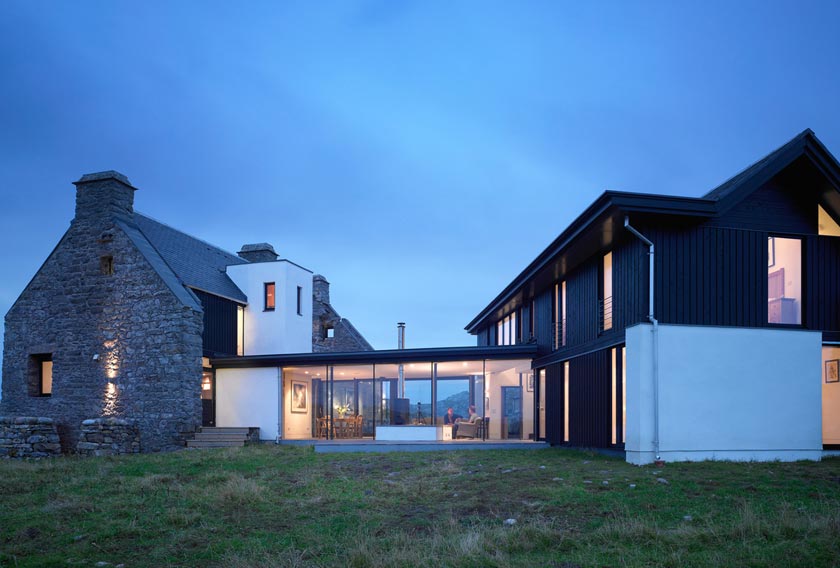 Completed in June 2010, The White House has been remodelled by WT Architecture in Scotland. In this case, the natural stone house has been consolidated and partly occupied. A massive dry stone wall extends into the natural landscape, extending the ancient patterns of enclosure. Boswell and Johnston visited this ruin during their tour of the Hebrides in 1773. The restoration project was awarded by Scottish Home Awards or the Royal Institute of British Architects in 2011.
3. The House of Ruins, an award-winning contemporary home
The House of Ruins, designed by NRJA architects, is an award-winning contemporary home built inside the ruins of a 19th century Latvian stone barn. This modern eco-friendly house uses stone walls to serve as privacy screens and protective barriers against the Baltic Sea winds. The perfection of glass is combined with the rough surface of the stone house. The house provides both, modern life comfort and quietness of the nature.
4. A relaxing retreat in Australia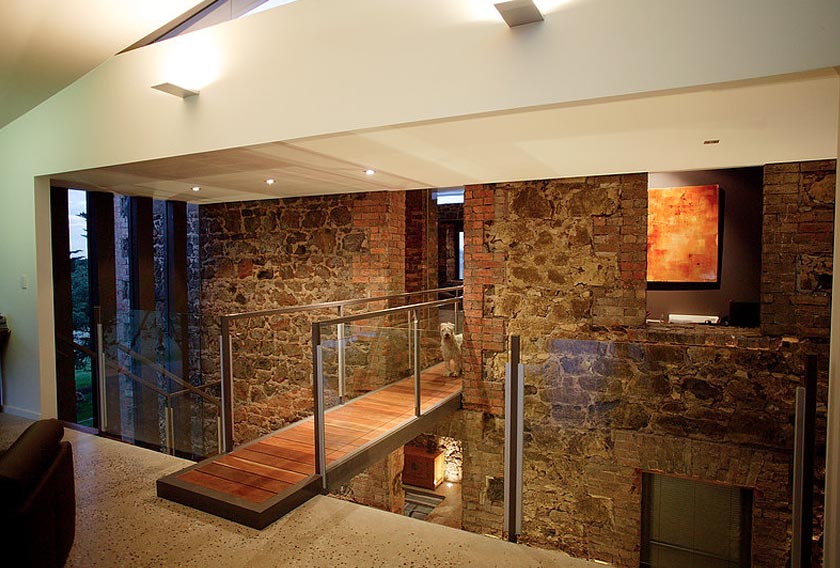 Designed by Centrum Architects, this house situated in the Victorian Goldfields, rural Victoria (Australia), has been transformed into a new house to facilitate a modern lifestyle. The new extension allows the full height of the stone ruin wall to be appreciated. Natural stone houses with modern minimalist interiors show the simply beauty of this material. Originally built for the McRorie family in the 1860s, this house is a great example of contemporary architecture.
5. A guesthouse for a stone ruin in USA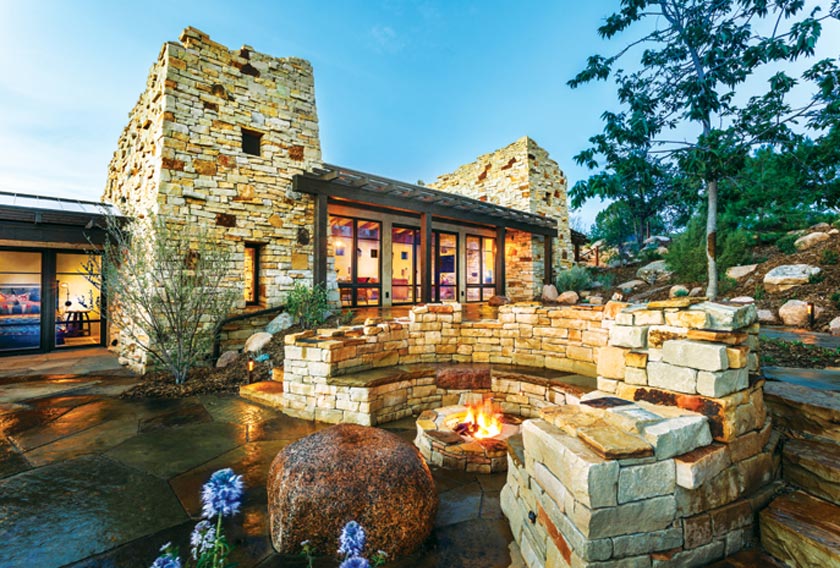 Narcis Tudor thinks architecture has the power to "evoke the unmeasurable trigger of emotion". This is the aim of this project, a guesthouse for a stone ruin outside Durango, Colorado (USA). Two stone stacks give the illusion of crumbling ruins. Tudor oriented the structure five degrees east of south and staggered its twin stone stacks to create a thermal mass. The sandstone captures the sun's heat during the day and radiates it back when the air grows cool at night.
For further information about natural stone, visit CUPA STONE website.