5 benefits of natural stone floors in winter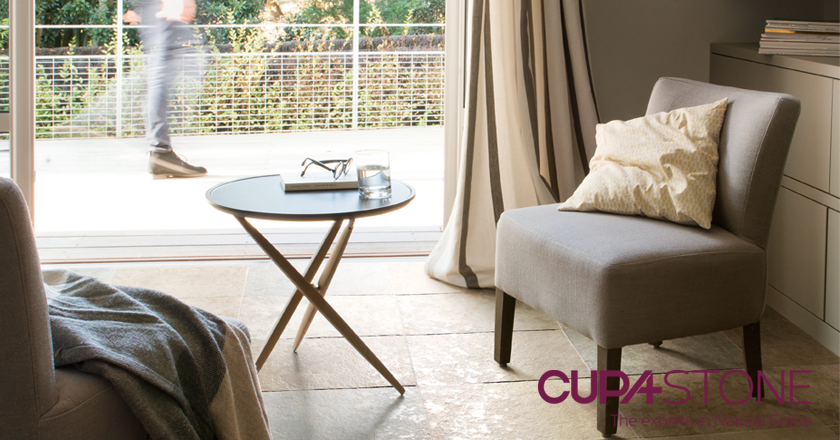 Natural stone is also the correct choice for flooring in autumn or winter. Beautiful, sturdy and extremely long-lasting, natural stone is one of the only flooring materials that can be used both indoord and outdoors with ease. But, why should we choose a natural stone flooring in autumn or winter? Here are some of the energy benefits of stone flooring:
1. DURABILITY: natural stone is an incredibly strong and long-lasting product. You can see the ancient houses made of stone that are still standing today. Stone floors are a solid choice. Compared to artificial materials, which will require refinishing or which may need to be replaced after a time, stone floors require very little maintenance.
2. HEAT RETENTION: natural stone can be install over radiant heating. Walking on heated floors in winter is very cozy. Granite, travertine, sandstone, limestone and other natural stone flooring types conduct heat wonderfully. You can consider to walk on stone flooring bare-footed in December! Moreover, once the stone has taken in heat through the heat from your termostat, it is slowly released to help keep your heating bills lower in the winter months.
3. THERMAL INERTIA: this represents the capacity of natural stone to store heat. A home with high thermal can provide better comfort for less money comparing to one with low thermal inertia. We can install a natural stone floor in order to increase indoor comfort and cut heating and cooling expenses.
4. BEAUTY: natural stone floors are suitable for use in both business and residential settings. Natural stone provides an appearance of elegance and beauty when using it for flooring material. Every stone is unique and each one has special veining, coloring and natural characteristics. Adding stone floors to your home creates a stylish and classy ambiance.
5. LOW MAINTENANCE: the material that you choose for a floor has to be able to withstand all the rigors on a day to day basis. At the same time, it needs to be relatively easy to clean and care for. That's the reason why natural stone is the correct choice for your flooring if you are looking for a good low maintenance.
For more information, visit CUPA STONE website.